Selecting the most effective underfloor heating for a conservatory
Once thought to be at the height of sophisticated, luxurious living, underfloor heating (UFH) has managed to become a far more commonplace and affordable home heating solution, whilst still retaining a classic, desirable aura.
It is easy to understand why as well – a multitude of benefits accompany underfloor heating installations, one such being the bolstering of the value of a home.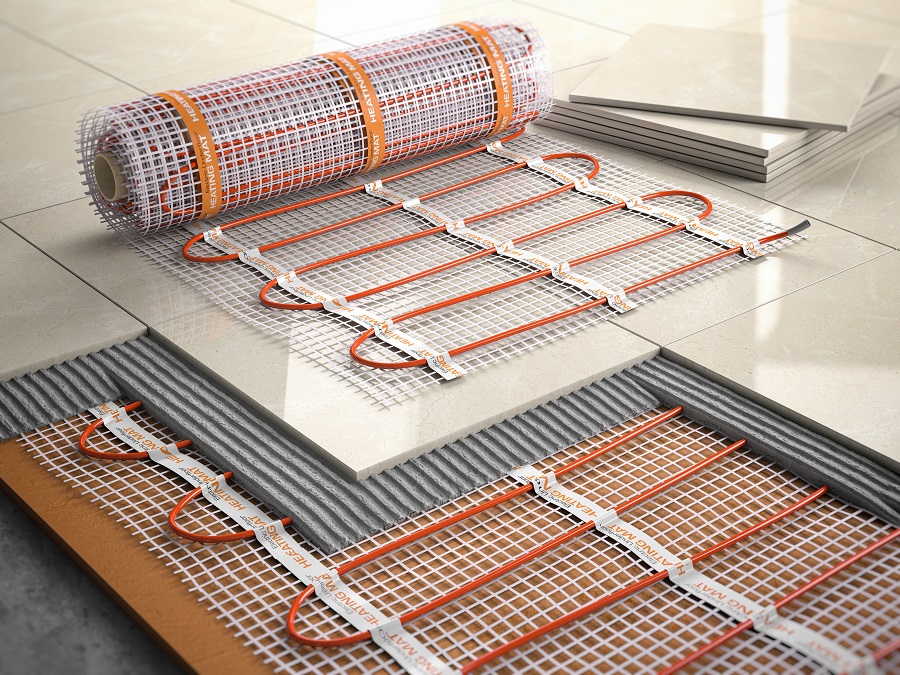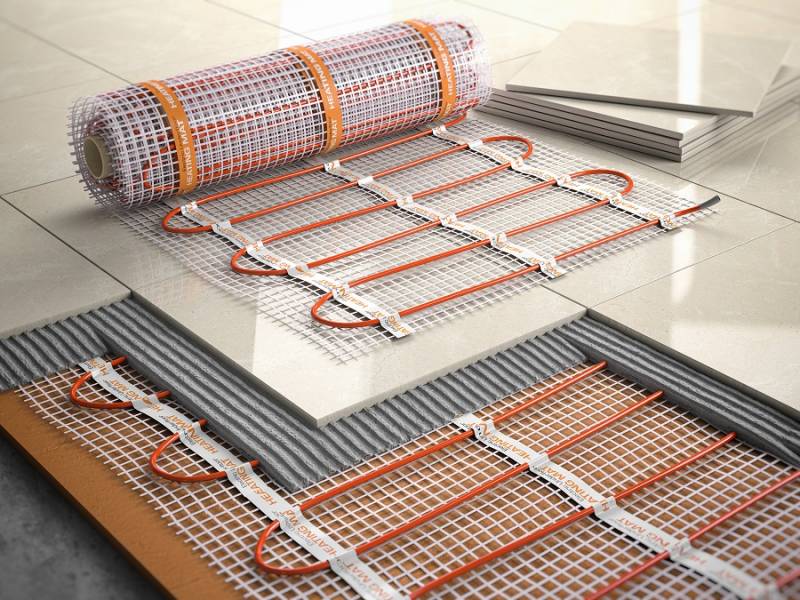 And in teaming with another much sought-after property entity in a conservatory, there's surely a recipe for home heating delight to warm the cockles, and especially the toes of any potential visitors to your kitted-out abode.
In this blog, we'll explain what makes conservatory underfloor heating such a well-regarded vice, and touch upon the best means to introduce UFH to a UK conservatory in alignment with specific budgets, examining whether it could actually be cheaper to run than alternative heating options along the way.
Why choose conservatory underfloor heating?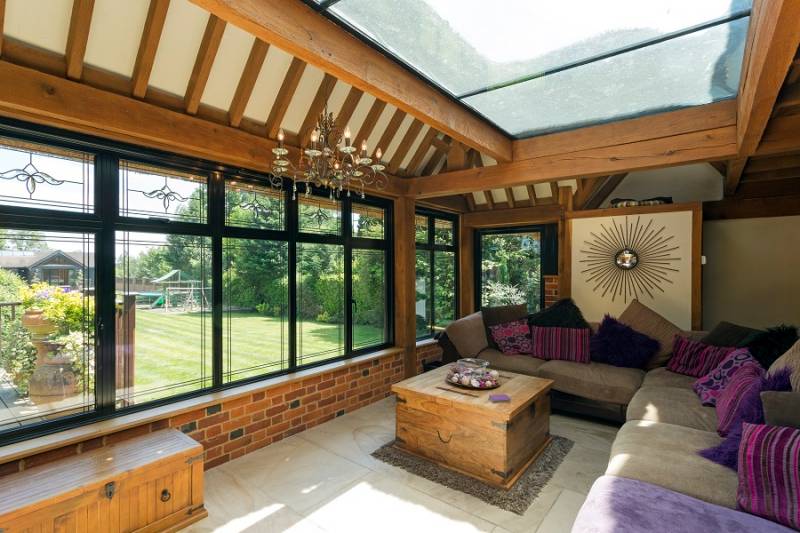 There's all sorts of reasons that an investment in conservatory underfloor heating generally proves to be a wise one.
Firstly, UFH offers a unique solution for conservatory spaces in particular, in that it can be used year round in a manner tailored to the user's needs. Many conservatories are predominantly used during the summer, and often act as a hub for parties or family gatherings in warmer climes.
Conservatory underfloor heating can operate at a low level to provide comfortable underfoot warmth in hotter times, but will also enable homeowners to enjoy bright and atmospheric winter days in their conservatory spaces as well.
Another major plus point is the 'invisibility' of the heating system, meaning no impact is placed on surroundings or space, and providing scope to decorate the conservatory area as you see fit. It also negates the presence of conservatory radiators as an absolute necessity, though they can be sourced to complement the room if personal preference dictates to subsidise your floor heating.
That said, many people will opt to include designer radiators as an eye-catching conservatory feature, and one that plays a part in defining the décor and overall interior theme of the space, as well as enhancing the energy efficiency of the space.
What type of flooring best suits conservatory underfloor heating?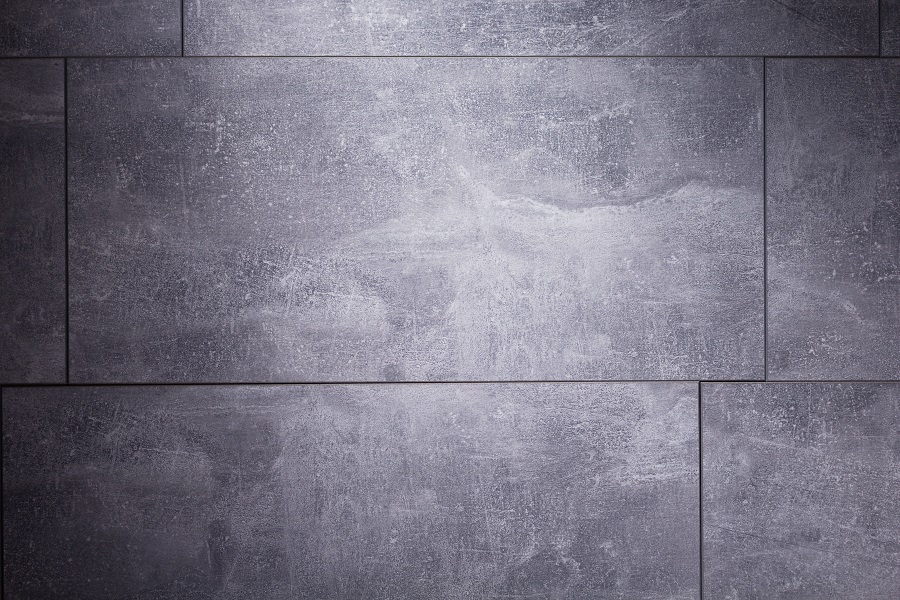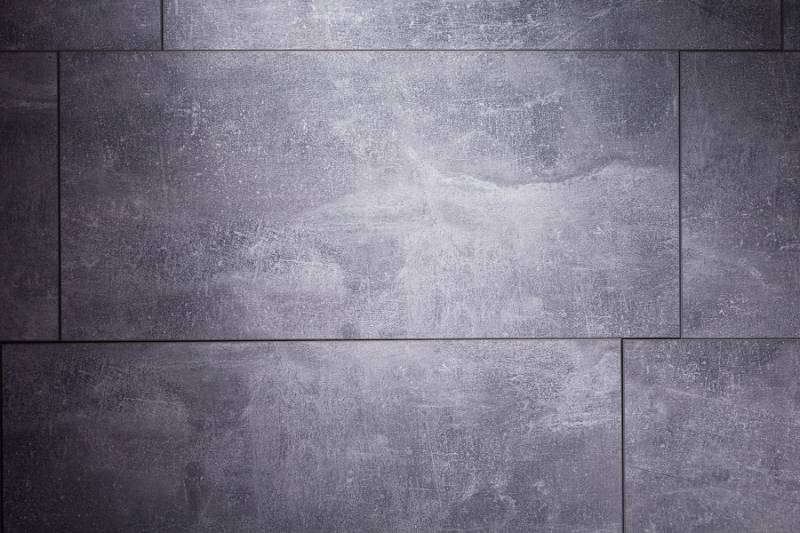 Essentially, two main traits should define the type of flooring that accompanies a conservatory underfloor heating system – practicality and durability.
Hardwearing and robust surfaces are favourable flooring options not least from a maintenance perspective, and you can be confident of a long-lasting premium performance for years to come, if you can find flooring that boasts these attributes.
Natural stone is one of the most aesthetically pleasing styles of flooring to team with UFH, and will act as a perfect complementary foundation for both modern and traditional conservatories alike.
As well as providing an authentic look though, this type of surface does combine functionality and durability within its overall profile too.
Ceramic tiling is another style of flooring perfectly conducive to conservatory underfloor heating installations, even if tiled flooring might be slightly less versatile as it pertains to meshing with more traditional, older style décor.
Still, it represents another flooring type that effortlessly exudes practicality and attractive aesthetics, all encompassed within a robust makeup. And smooth and very comfortable to walk on, of course.
As such, natural stone and ceramic tiles can be confidently put forward as two of the very best flooring surfaces to accompany an underfloor heating system within a conservatory setting, and indeed anywhere else within a property.
Conservatory underfloor heating – surfaces to avoid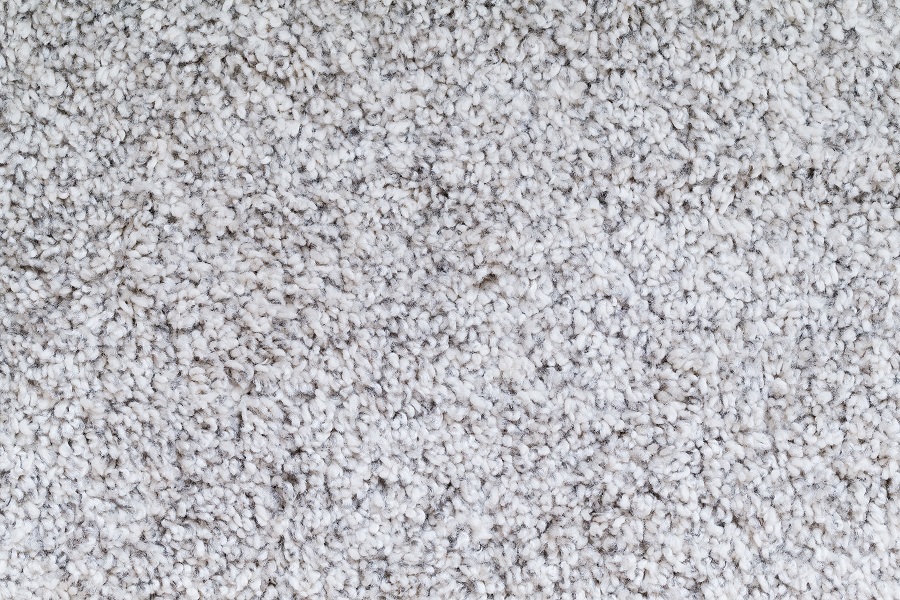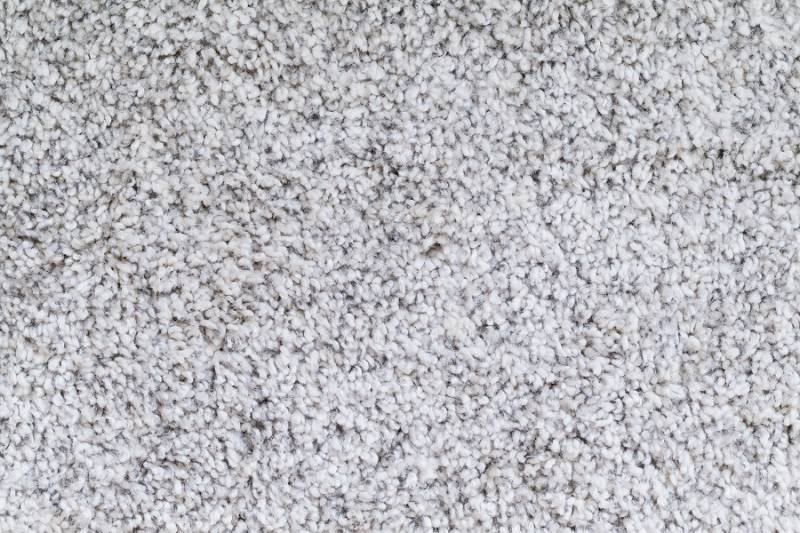 Solid wooden floors are a definite no-no with relation to installing underfloor heating in a conservatory. The material can prove susceptible to warping in due course, often as a result of wearing damage caused by the heat.
Carpet is another style of flooring that can be immediately scratched from consideration as well. An unlikely conservatory surface material as it stands anyway, carpet can trap heat and prevent it from rising and emitting throughout the room.
In contrast to the favoured conservatory underfloor heating surfaces we've discussed, neither wooden or carpet flooring offer anything like the same level of responsiveness either.
Water or electric underfloor heating for a conservatory?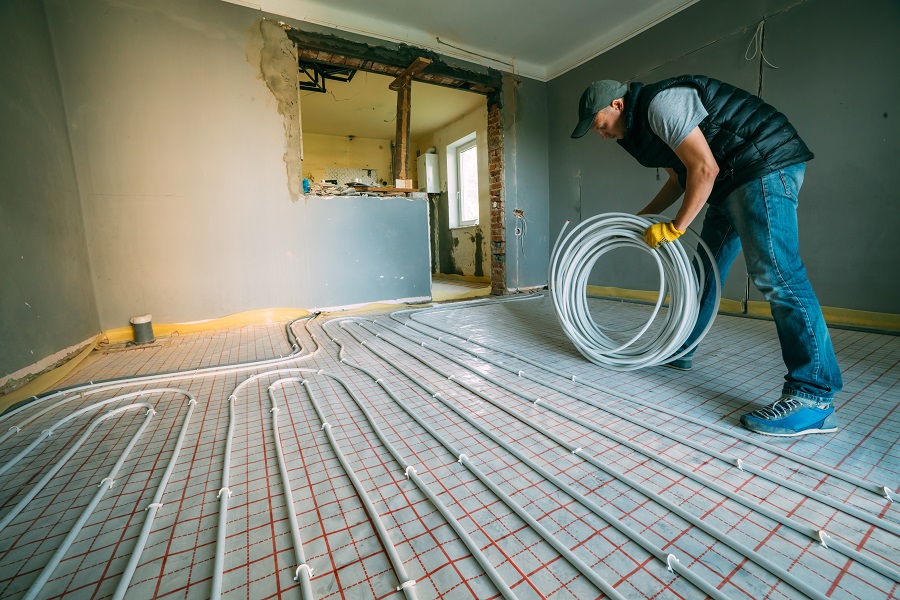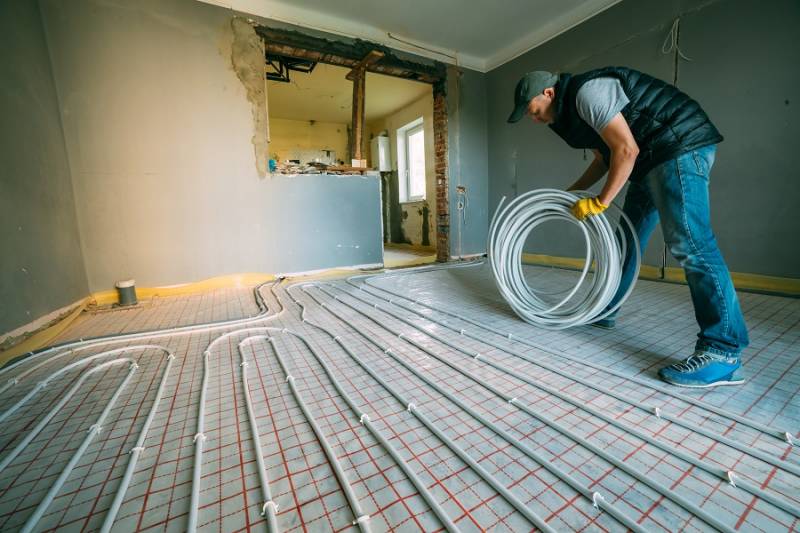 Generally speaking, electric underfloor heating installations would tend to provide the most hassle-free and inexpensive solution for a conservatory space. They'll also operate more efficiently as an electricity system across their lifespan, leading to reduced running costs and annual energy bills over time.
Water-based conservatory underfloor heating is however often recommended for new-build properties, in which it can be included in the original design outlay. Otherwise, the amount of invasive plumbing work and re-jigging involved can make water UFH a simply unviable option, especially for those with a limited budget.
Or, even if you just can't really be bothered with all the disruption involved in connecting underfloor heating to your central heating system.
Electric underfloor heating kits are much cheaper to initially source, and their fitting won't entail even half as much interference on existing fittings and fittings in comparison with water UFH. There'll be no need to worry about tampering with existing pipework or introducing new plumbing. The electric underfloor heating mats can simply be laid down by a professional plumber, beneath a surface of your choice.
That said, any form of conservatory underfloor heating installation will ultimately be easier to complete at the inception of a conservatory. And the labour costs will be lighter to mirror the workload too.
Weighing everything up overall though, for less money and less hassle, it seems the best option in most cases would be to make like Eddy Grant, and turn your very own conservatory into an electric avenue.
Will a conservatory retain the heat from underfloor heating?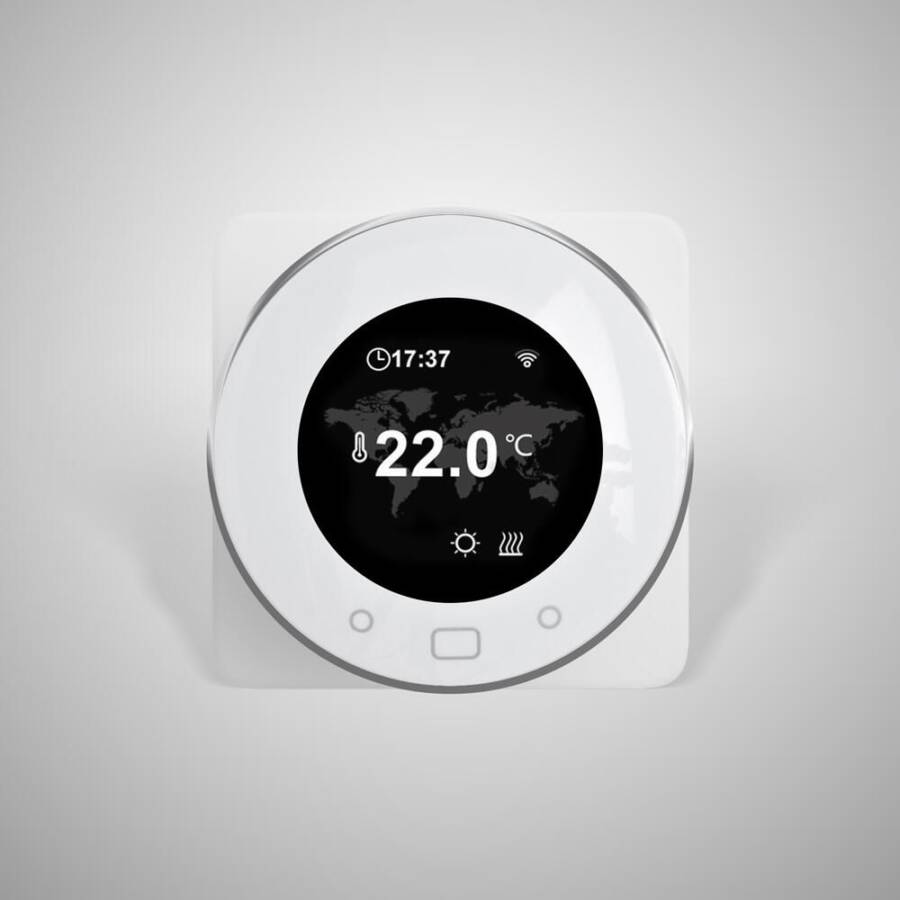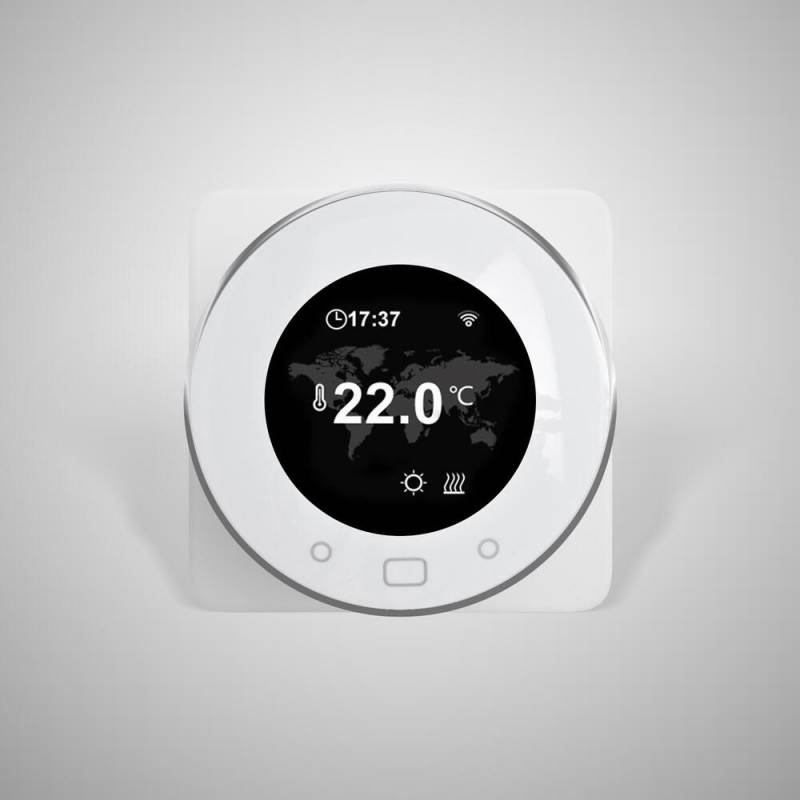 Underfloor heating can actually offer a more impressive level of heat retention than many other forms of conservatory heating. This is due to the fact that the emitted warmth is less likely to escape via translucent walls or windows within a conservatory area.
However, it is imperative not to scrimp on conservatory insulation – you want an ideal level to prevent cold air from entering, and to cease the generated warm air to stay within the conservatory.
To maximise the efficiency of your conservatory underfloor heating installation, it is well worth investing in a heat loss calculation service prior to system purchase and any work being carried out.
That way, you can make certain that your underfloor heating system selection is ideal for your specific requirements, and that of the conservatory it will populate. You'll also be able to work out whether or not any additional heating components such as radiators or heated towel rails are needed.
How much will conservatory underfloor heating cost?
Many factors are at play in determining the cost of an initial conservatory underfloor heating installation, as well as the running expenses of the system when in operation.
Firstly, which type of underfloor heating is opted for; as explained earlier, the relative simplicity of an electric UFH fitting makes that type far cheaper to implement from the off, in contrast with water underfloor heating.
Some smaller electric UFH kits retail from just £50 upwards at BestHeating, with accompanying underfloor heating accessories such as WiFi thermostats available for as little as £120.
But the size of the conservatory area that requires heating is another influential element. Broadly speaking, conservatories with larger surface areas will be more expensive to be prepared and adorned with their underfloor heating systems. Although some more compact spaces can turn into longer jobs than expected, if the layout proves awkward at all.
Essentially, you should consider all outlays before committing to your conservatory underfloor heating, from the size of the room to the price of the underfloor heating materials involved, and labour costs too.
The best course of action will be to measure the conservatory area that requires heating, working out how much UFH material is needed, and comparing quotes from reputable plumbers in your area for the work.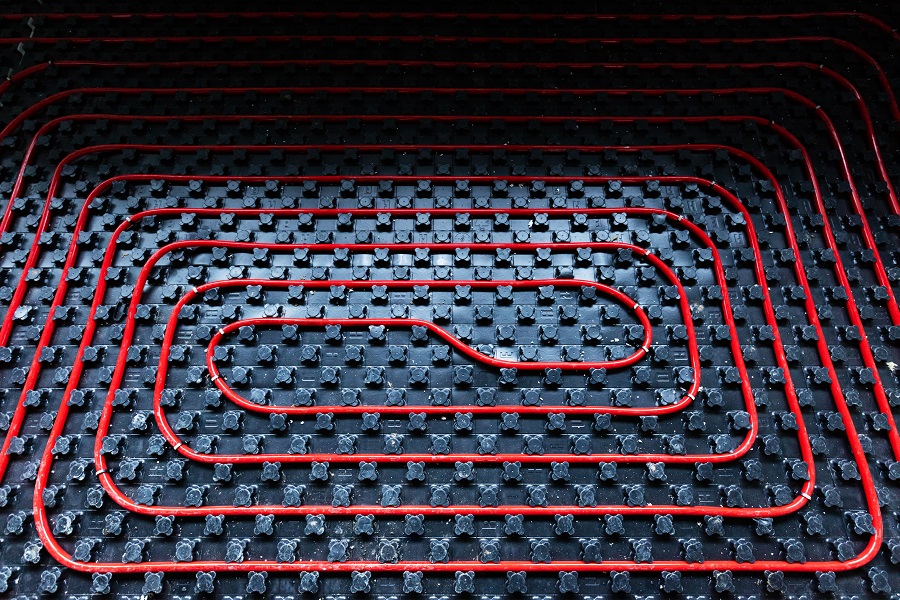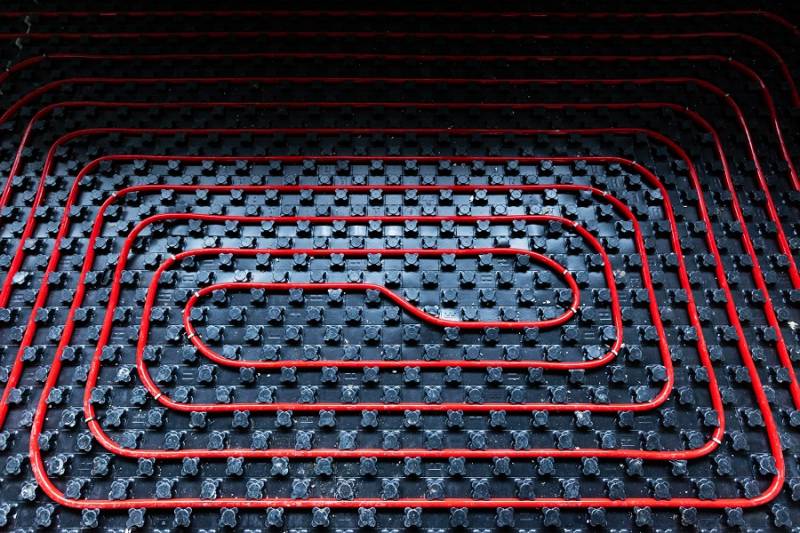 Are there any disadvantages to conservatory underfloor heating?
Whilst we've touched upon the plentiful plus sides to conservatory underfloor heating already, there are a few potential drawbacks that might make you re-think an investment in this particular type of heating solution.
Firstly, despite typically working with the utmost efficiency, underfloor heating can take a while to get going, or operate to its optimal capacity. Therefore, it will likely need to be switched on before you plan to use it, which might limit use of the space for relatively short periods. With the ability to remotely control thermostats, it isn't such a massive issue, but worth noting nonetheless.
At the opposite end of the spectrum meanwhile, underfloor heating can also take quite a while to cool off if it has been switched on for a significant amount of time, and could potentially make the conservatory uncomfortably hot. You'd need to open windows to allow heat to escape and cool down the area, resulting in an overall energy inefficient operation.
The other main points of contention have already been touched on, in that only certain types of flooring will work with underfloor heating systems, so you could be somewhat restricted in your choice. Plus, the disruption and invasive work that may be required could dictate UFH installations to be practically eliminated from the thinking of those upgrading an existing conservatory as opposed to a new-build property.
If any of these points have been enough to make you think twice about conservatory underfloor heating, there's plenty of inspirational alternative options listed in our blog, How Can I Heat My Conservatory?
Visit BestHeating for conservatory underfloor heating
Hopefully you're now well equipped to decide for yourself whether conservatory underfloor heating is a viable option for you and your home.
There's an excellent range of electric underfloor heating kits and accompanying accessories available from BestHeating, and if you would like any further advice or inspiration surrounding conservatory underfloor heating, please don't hesitate to contact us.
You can get in touch with us via Instagram, Facebook or Twitter. Happy heating!
Got a radiator or heating question?


You can find a range of helpful answers to hundreds of common home heating questions on our FAQ pages.
Click the link or tap the image above to ask a question of your own!
With a background in sports journalism, John counts content writing amongst his key passions. He's always peppering our Advice Centre feed with reasoned and researched home heating tips, and providing expert solutions to the questions you want answering. Fine football and music connoisseur. In his own head, at least.