With the cost of living increasing and energy uncertainty and extortionate fuel prices a "real life" issue, we've put together the definitive list of tips, tricks and advice on how to keep warm without turning your heating on.
Keeping warm without central heating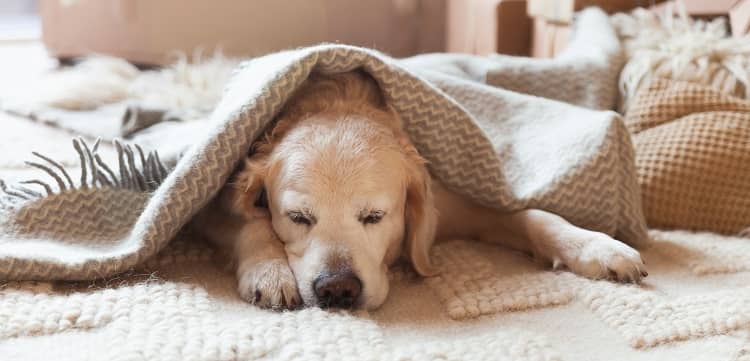 While many of us are anxious to reduce our heating bills, others are considering not turning the heating on at all this winter – so what can you do to keep the cold at bay without switching on your home's heating?
There's lots of conflicting advice online about what you should and shouldn't do to keep warm without heating, so to make life a little easier we're breaking down what you can do differently in each room of your home.
How to keep your bedroom warm without central heating
Choose flannel sheets and fleece bedding
A simple and relatively inexpensive way to avoid feeling the winter chill at night is to replace your existing bedding with a warmer winter alternative.
Fleece and flannel are awesome options for your winter bedding.
They are reasonably priced and will go a long way to keeping you that little bit warmer.
Both materials are also excellent insulators, meaning that your residual body heat is not lost as easily as it is with plain cotton linens.
That means they should keep you both warm and comfortable on those colder winter nights.
Use electric or weighted blankets
Electric blankets are a very cost-effective way of keeping you warm in bed.
In Europe, electric blankets sales have increased by around 500% over the last month and are set to continue to rise in popularity as the weather worsens.
Far cheaper to run than keeping your central heating on overnight, many electric blankets feature self-timers that allow you to set them to come on for just an hour or two before bed, or while you drift off to sleep – helping to reduce running costs even further.
Weighted blankets are also good for lowering bills.
Used primarily to alleviate feelings of anxiety, weighted blankets are great insulators too – keeping you warm and cosy and not using any energy at all.
Get a higher tog duvet – but keep this in mind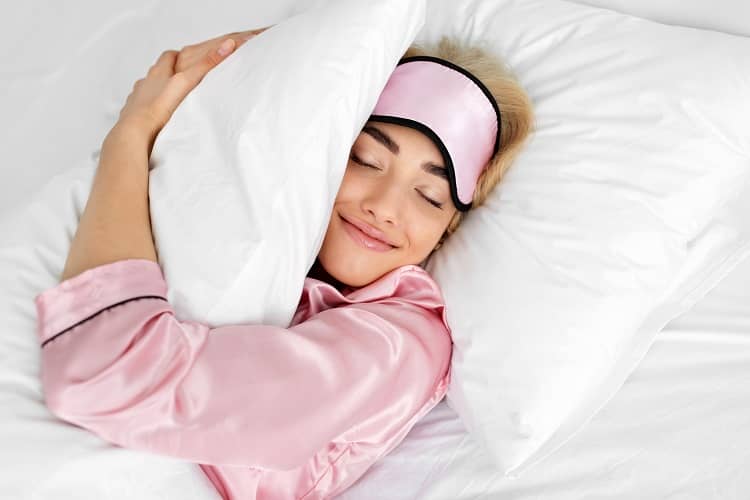 If forking out for an electric or weighted blanket (as they can be expensive) is not something you want to consider, perhaps investing in a new duvet could be the answer.
As many of us try to avoid using our home's heating, we expect to see lots of shoppers opting to buy a new duvet that can stand up to the winter chill.
But, while it can be tempting to swap the duvet you currently have for the thickest and most luxurious available on the market, it may not be the best and most cost-effective option for you.
What you should aim for is a versatile duvet that can be paired with thicker blankets and bedding in the winter and that isn't too thick and cumbersome in the spring.
Failing to do this may result in you needing to fork out more money for a more appropriate "spring" duvet.
Aim for a "tog" rating of around 10.5 to 12.5 and you should get the best of both worlds – warm and cosy in the winter and not too hot in the spring.
TOP TIP – Here's a really great duvet guide from Dreams that helps to explain more about duvet togs
Wear fleece or wool pyjamas
As with your bedding choices, similar materials and fabrics apply to your pyjamas too.
Although times are increasingly tough, spending a little more now on the right winter pyjamas will go a long way to keeping you cosy this winter.
When I say wear the "right" pyjamas, I'm not just alluding to the material either – they need to fit well and be comfortable.
You will have a better night's sleep if you are comfortable.
A healthy and well rested body is better prepared to take on the cold of winter.
Fleece dressing gowns, hooded blankets and oversized hoodies are great for keeping the chill away in the morning and at night, and there's nothing stopping you from sleeping in them if the cold really starts to bite.
Use a hot water bottle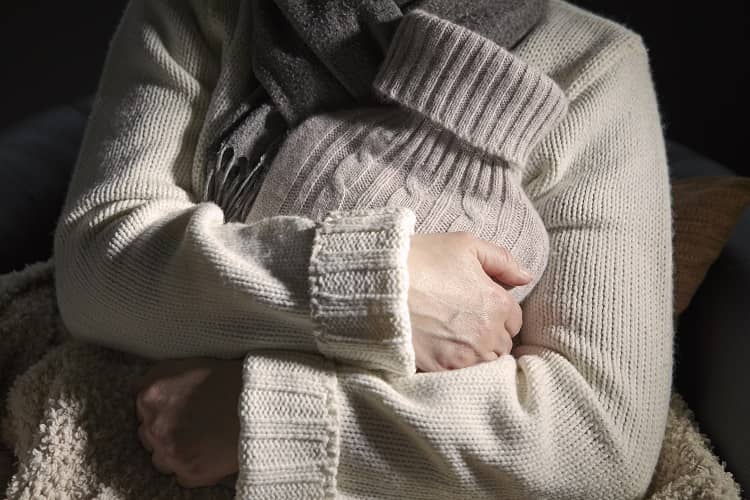 You may think that hot water bottles and bed warmers are a little "old school", and you may be right to a certain point – but I'm not talking about using coal burning bed warmers like you're in medieval Britain!
Using a hot water bottle at night will not only keep you a lot warmer than without one, it will also help you to have a better night's sleep.
Heat helps us to relax by stimulating blood flow and improves circulation of blood around the body and makes us feel more comfortable in our surroundings.
A single hot water bottle should be enough for one person, and you should target your feet as the area of the bed to place it – just try getting a good night's sleep with cold feet and you'll see how a hot water bottle could help to make life easier.
Simply place a hot water bottle under the duvet around 5-10 minutes before you get in bed and you'll definitely feel the difference.
NOTE – It's advisable that you remove the hot water bottle after you get into bed, as failing to do so could lead to bursting and scalding, and you should NEVER use a hot water bottle with an electric blanket.
Lay down the carpet (or a rug)
Although there are several benefits to hardwood and laminate flooring, retaining heat is not really one of them.
So, if your bedroom has hardwood floors, laying down a thick rug during the winter will help to insulate your bedroom and ensure your feet get a nice warm treat when you crawl out of your nice warm bed.
Faux sheepskin rugs not only exude a considerable amount of retro style, but they're also awesome at providing a warmer spot for your feet.
That said, on laminate and hardwood flooring, any type of rug is going to add an extra level of warmth to the floor.
Recap – Bedtime warmth without central heating
Change to flannel sheets and fleece bedding
Use an electric or a weighted blanket
Purchase a higher tog (thicker) duvet
Opt for fleece or woolen pyjamas
Embrace a hot water bottle
Go a little crazy with rugs
How to keep your living room warm without central heating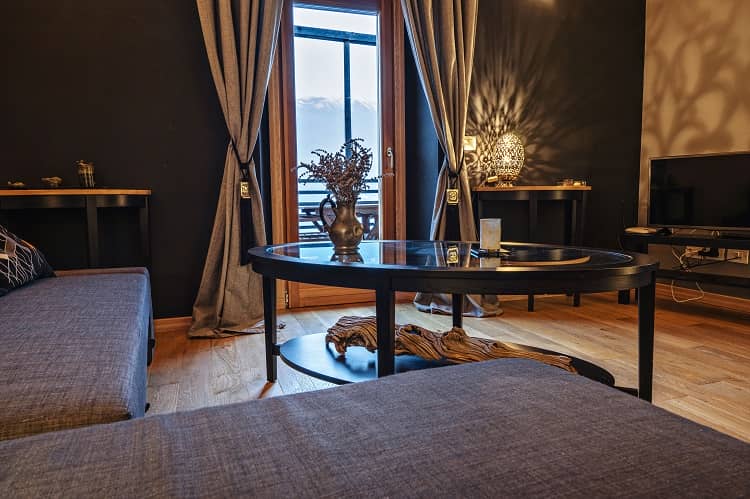 Chances are, in the winter months, your living room is going to be the place you spend most of your time.
Therefore, you want it to be warm, cosy, and free from draughts.
There are plenty of ways in which you can achieve this, some more expensive than others, but if you make the leap and spend a little more, it will be worth it in the long run.
Opt for an electric designer radiator
(Of course, I was going to suggest you buy one of our products – you do know where you are don't you?)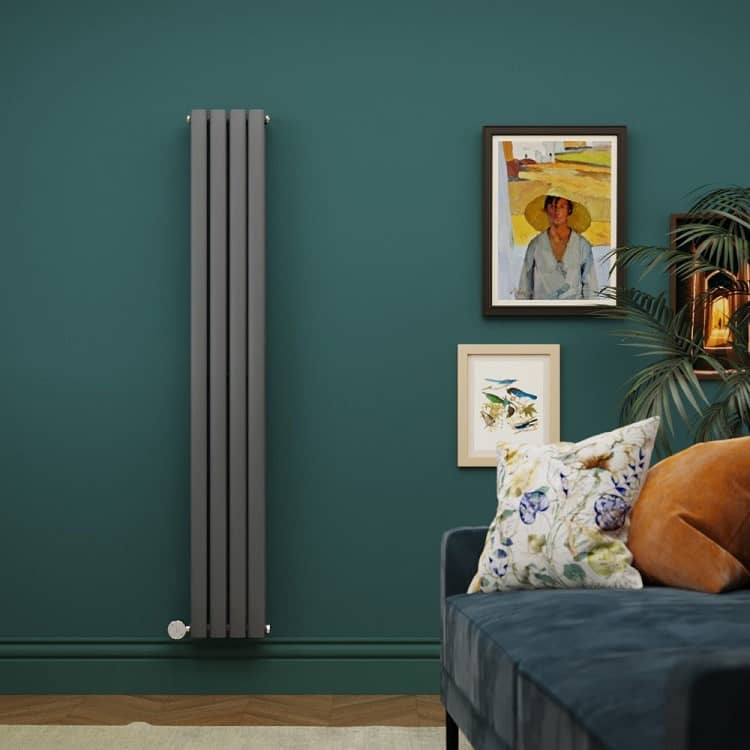 Joking aside, I'm not talking about electric storage heaters or those infuriatingly expensive fan heaters that serve virtually no purpose other than to turn your money into slightly warm air.
I mean the straight up, arty, attractive and luxurious, electric designer radiators – like we have here at BestHeating.com.
Turning every kilowatt of energy they use into heat, these modern designer radiators can be installed virtually anywhere with an electricity supply and kick out a decent amount of heat too.
With prices in our store starting at around £300, they aren't the cheapest way to take away the winter chill, but with rapid heat up times and the ability to work separately from your central heating, they're a sound and practical investment for the longer term.
Check out why electric radiators could be a good option for your home with the help of our expert electric radiator guide.
Open & close your curtains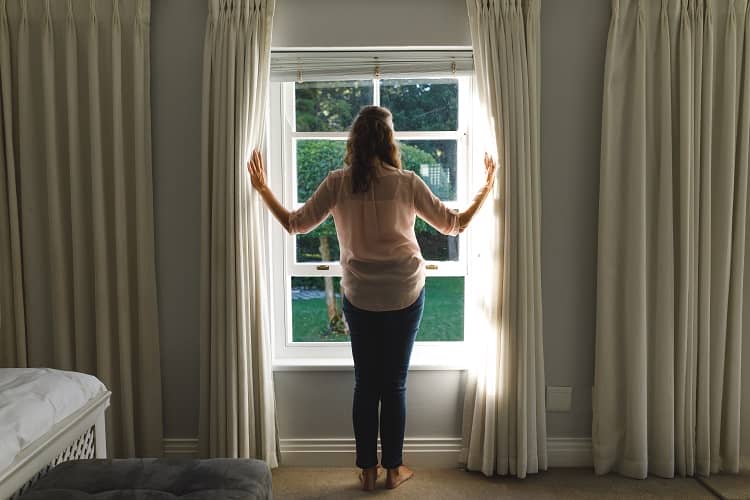 In the sky, even in winter, there's a big flaming ball of gas that provides free heat and energy that you can harness in your own home, so you should make the most of it.
On sunnier days, open your curtains to let light in during the day and then be sure to draw them closed as soon as the sun goes down.
Doing so will act as an additional layer of insulation for your living room and helps to keep warmth inside.
NOTE – you can do this in any room of your home. Just be sure to go and close the curtains again as soon as the sun starts to dip below the horizon.
And put up thicker curtains
As well as opening and closing curtains to warm up your living room without central heating, another top tip is to put up thicker curtains instead.
Conversely, you can purchase insulated curtain liners that are superb at helping a room retain heat.
Thermal curtain liners work by creating a sort of "dead air" space between the window and the room which helps to reduce air filtration and minimise heat escaping from your window space.
Installing a thermal curtain or thermal curtain liner means that heat will be kept inside during winter, reducing the need to switch your heating on as often.
Insulation ratings are measured by R numbers – the higher the number the more insulating properties the material has. Standard curtains usually have an R number of 1, while insulating curtains can achieve R-6, which makes them exceptionally good at helping your room to retain heat.
Block out draughts
Unless you are the owner of a very new property, the chances are you are losing some heat through gaps around windows and doors and possibly through cracks in the floor and walls.
According to the Energy Savings Trust, it will cost around £225 to have a professional draught-proofer come to your home and install draught-proofing, saving you around £125 a year on energy bills.
Doing it yourself will not cost anywhere near as much though, and there are a few things you can do to draught proof your sitting room.
Simply install self-adhesive rubber seals around windows and doors and maybe look at making your own draught excluder – like this one.
Relatively inexpensive but with really positive results, draught-proofing can be done in an afternoon, with loads of helpful guides online about how to get the job done.
Make sure the floor is covered and insulated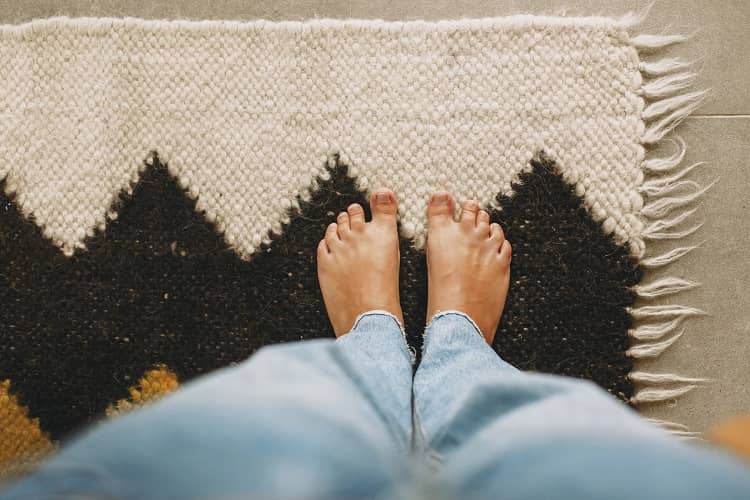 As with the bedroom (or any other room for that matter), if you have laminate or hardwood flooring, your space will feel slightly cooler than a carpeted room would.
Now, forking out for a full new carpet is expensive, so the next best option is to get the rugs out.
A standard living room will lose about 10% of its heat through the floor, so a few well placed rugs could go a long way to keeping that heat inside where you want it.
For those of you with suspended floors – that is a floor raised off the ground – I'm sorry, but if you haven't already got it insulated below you may need to get a professional in to get it sorted and they can be expensive.
Using a batt of insulation or some expanding foam is the way to go, and according to Checkatrade it can cost on average around £1400 to have the work done – with prices in London expected to be considerably more.
Move furniture away from external walls
As we're talking about keeping warm without using your home's heating system, we won't speak about moving furniture away from radiators – although if you are going to fire up the boiler this is definitely something to consider.
In winter, and if possible with your available space, moving furniture away from your external walls will help to keep a space warmer.
Sitting on furniture perched against an external wall will feel much cooler than if that same piece of furniture was on an internal wall.
So, to feel that bit more comfortable and to delay the need to switch on the heating, try moving your living room furniture around and away from external walls – you may be surprised by the subtle difference it can make.
Use a terracotta heater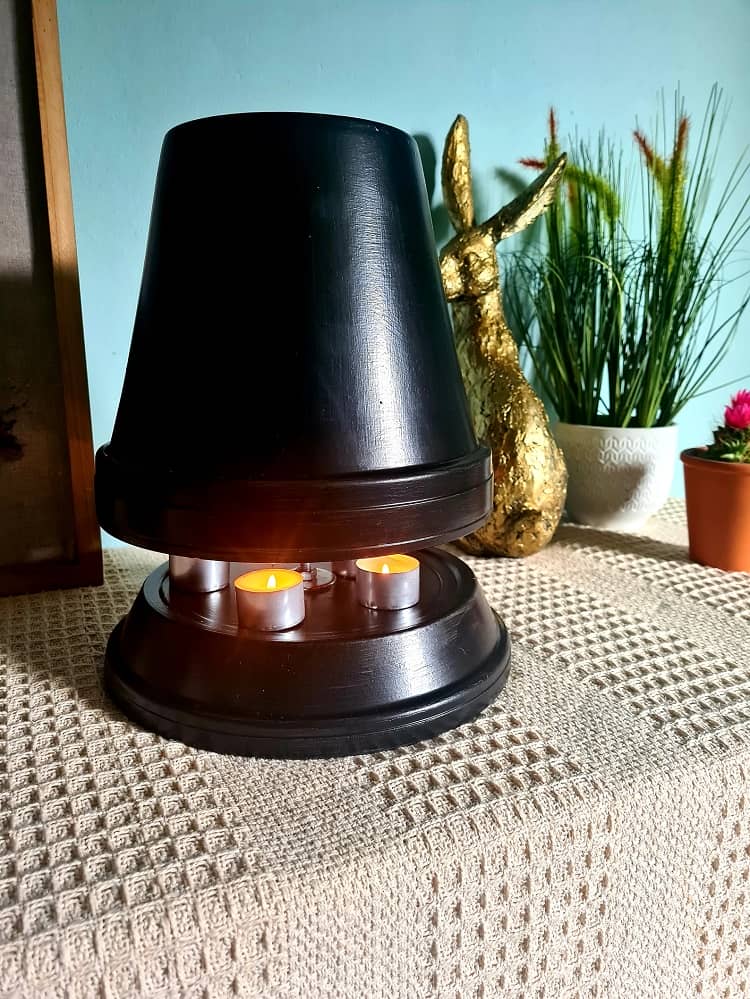 A simple and affordable terracotta heater is a great way to keep a space a little warmer without the need to use mains heating systems.
It's a clever way of warming a space and can be bought online or made at home with a few simple components.
The idea of a terracotta heater is that the heat from a single candle flame (or two or three) is concentrated into a single point and then radiated outwards by one, two or three terracotta pots.
It's basically inverted plant pots stacked on top of each other – and is so simple it should be illegal – but it really does work and can be useful to save energy at home.
It's also a handy substitute and stand-by for if your heating breaks down completely and you have no alternative heat source.
Check out this great guide on how to make your own!
Recap – Living room warmth without central heating
Opt for an electric designer radiator
Open & close your curtains
Put up thicker curtains
Block out draughts
Make sure the floor is covered and insulated
Move furniture away from external walls
Use a terracotta heater
How to keep your kitchen warm without heating
Usually a space that heats itself pretty well, your kitchen can be a tricky space to keep warm all of the time.
Cooking an evening meal will provide some residual heat, but what else can you do in your kitchen to make the space feel warm and inviting without switching on your central heating?
Paint the space
Some colours can make us feel warmer than others.
Ripping out your entire kitchen is going to be time consuming and expensive, so consider changing the doors or painting them in a warming colour.
Consider painting a feature wall in a warm autumnal orange or red – as it is these shades on the colour spectrum that we associate with warmth and comfort.
Check out more about the psychology of colour in our expert guide.
Leave your oven door open after you cook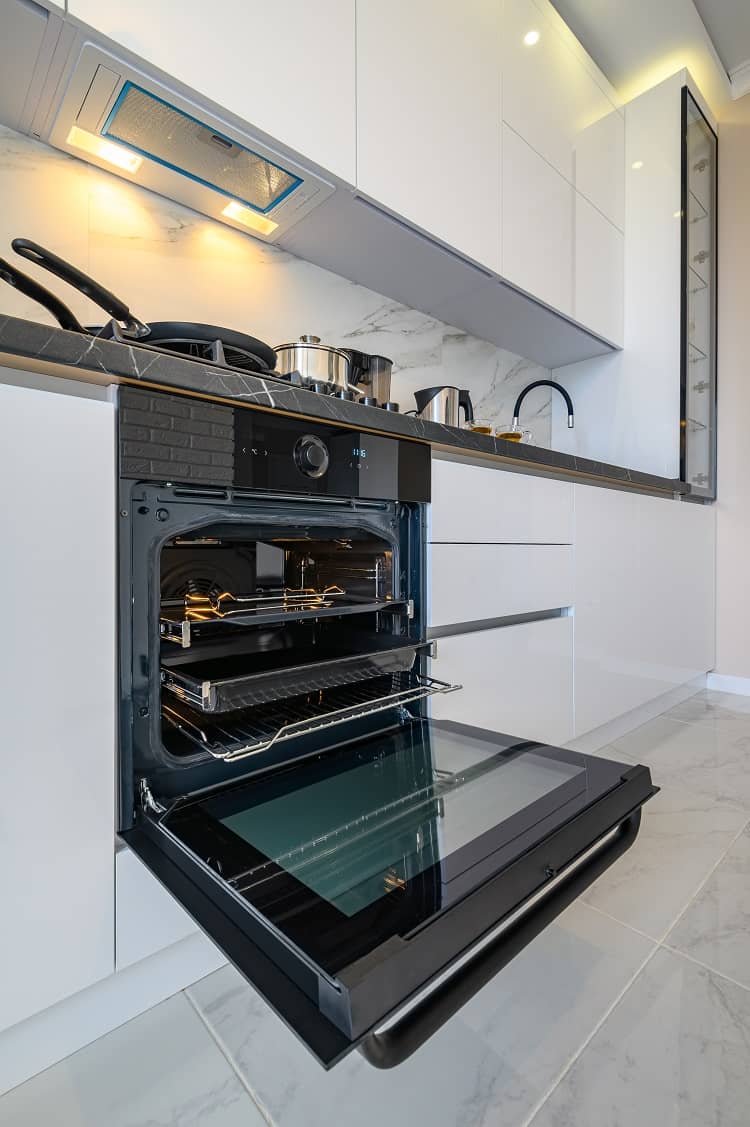 If you're cooking your evening meal in the oven, don't just close the door back over when you've dished out the food.
Keeping your oven door open is a simple way to keep the space that little bit warmer without the need for using your heating.
The residual heat from your oven will infiltrate the room and raise the temperature to a more comfortable level.
This won't cost you any more than it would if you were just cooking the meal, and you'll benefit from a warmer space thanks to the heat from the oven.
This is especially good if you have a kitchen adjoining your living room; as you'll not only enjoy a scrumptious evening meal, but for a few hours at least you'll also enjoy warmth without the need for additional heating.
Limit cooking meals that produce a lot of steam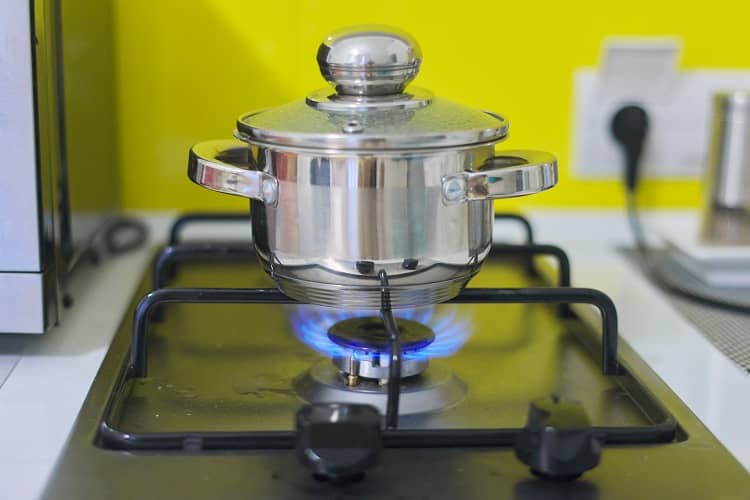 Condensation build up will make your home colder.
You can reduce the amount of condensation created when you are cooking by leaving lids on pans to limit the amount of steam released into the air in your kitchen.
Be sure to ventilate the space when you are cooking to minimise the impact condensation has on cooling the temperature of the space.
Switch to warm white bulbs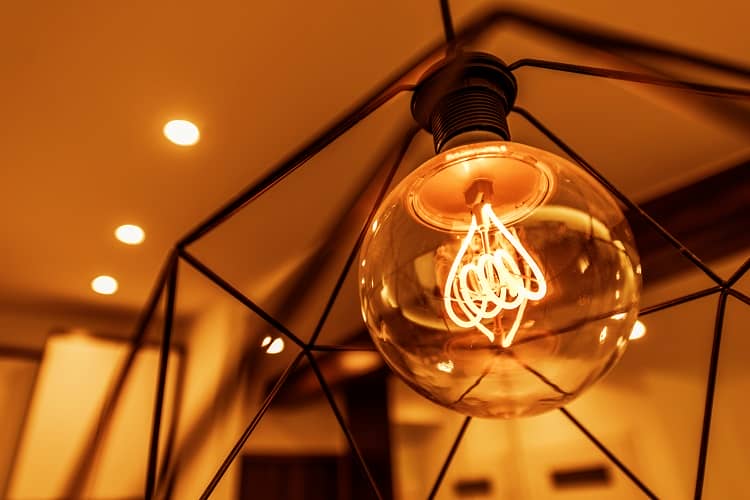 A quick and relatively inexpensive way to make your kitchen feel warmer without switching on your central heating, is to change your lighting features.
This can involve switching from cool white to warm white bulbs or installing under counter and plinth lighting.
Bulb colours are typically denoted by a Kelvin rating, alongside a descriptive name, like "daylight" or "soft white".
Bulbs with a lower Kelvin ratings are much warmer and cosier than higher rated lights – and you'll usually find that they work best in a living room, hallway or bedroom.
But there is nothing preventing you from selecting warm white lighting in your kitchen, particularly if doing so makes the space feel warmer.
Install under counter and under cupboard lighting
Under counter lighting will not only improve the aesthetic of your kitchen space, but they'll also create a more homely feel in the space.
Studies suggest that a more homely look and feel can make a space feel warmer.
Lighting under counters or under cupboards can create a beautiful glow that helps to add a depth to the space – and that makes it look more inviting.
It's this that makes people feel at home.
And when people feel at home, they are more comfortable, and the more comfortable a person is the warmer they will feel!
Simple really.
Recap – Kitchen warmth without central heating
Paint the space in a warmer colour
Leave your oven door open after you cook
Limit cooking meals that produce a lot of steam
Switch to warm white bulbs
Install undercounter and undercupboard lighting
Making your bathroom warmer without central heating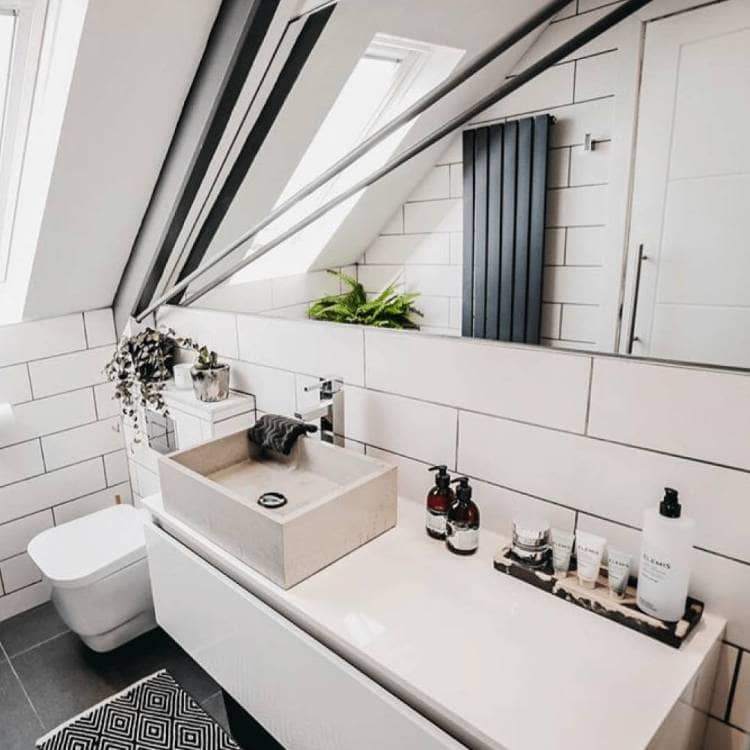 Your bathroom is one of the hardest rooms in your home to keep warm.
This is because of the changing temperatures a bathroom can experience and the need to keep the space well ventilated.
Combine those points with the changing humidity when you bathe or shower, and it's clear to see how it can be tough to find an optimum temperature for the space.
Thankfully, there are a couple of things you can do to minimise the impact that these everyday actions have and create a bathroom that feels warm without using your central heating.
Reconsider your lighting
As with your kitchen, lighting is a quick and inexpensive way to transform how warm your bathroom space can look and feel.
LEDs come in a broad range of colours – from warming yellows to intense whites – so consider this when purchasing.
There are also bulbs that are designed to warm up small spaces, like a bathroom.
These can be used to heat the space before use and clear condensation from mirrors, walls and other surfaces – helping to reduce mould and mildew build-up.
There are several on the market, but this guide from The Family Handyman explains what they can do and why they may be a good choice for your bathroom.
Double down on rugs and mats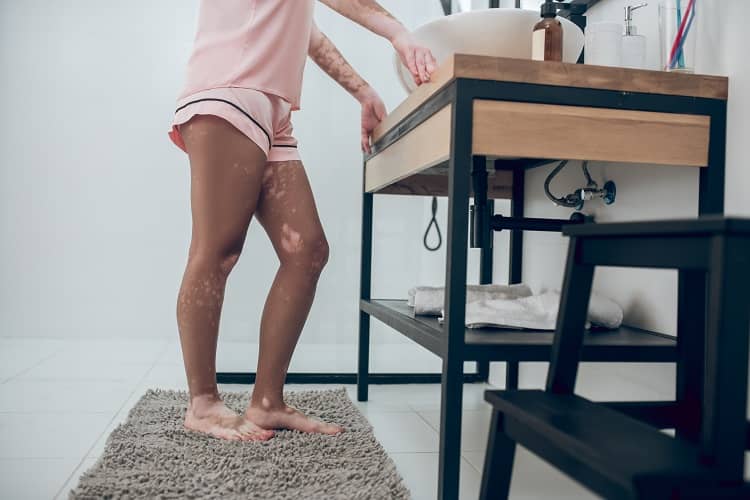 I've yet to meet anyone that enjoys stepping out of a bath or a shower and landing their feet on a cold bathroom floor.
Choose rugs that will be soft and warm on your feet and ideally be good at absorbing water too.
It may even be worth layering your bathroom rugs.
Adding a plush rug on top of a standard bath mat can help to remove some of the moisture, which is great if you're using the space after someone else has been in the bath or shower.
Make better use of bathroom loving plants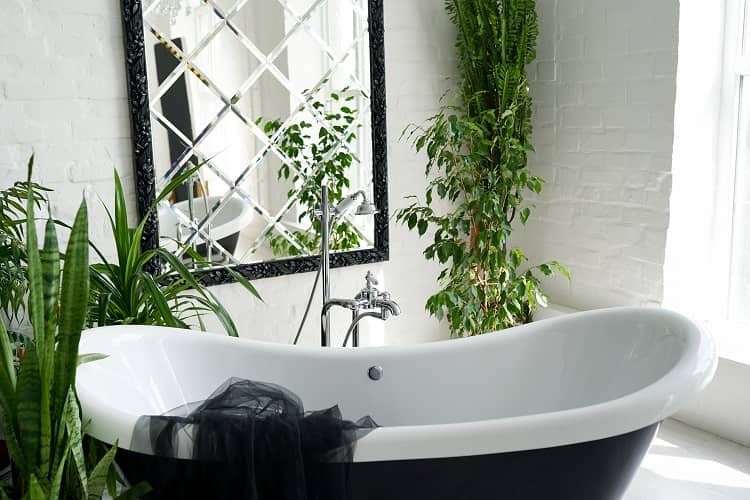 This is one that not many people will have considered, but plants can make your bathroom warmer due to how they release moisture into the air.
That may sound like a bit of a contradiction in terms, but it's true.
The right plants that release humidity into the air can actually help to make a room appear much warmer than it really is.
Bathroom humidity is good for keeping the space a little warmer, but try not to overdo it with plants.
Too many could lead to too much humidity, which is a great breeding ground for mould.
Check out this fab guide from Big Bathroom Shop to learn about the best plants for your bathroom.
Delay using your extractor fan
Don't switch your extractor fan on before you get in the bath or shower.
Instead, wait till you've finished in the bathroom and only then flick the switch.
Extractor fans are designed to pull all the heated air and steam out of your bathroom, which makes the space colder.
If you keep the fan switched off while you're in the shower, steam will fill your bathroom and, much like in a sauna, keep it warm.
You can aid this further by keeping your bathroom door closed.
Switch on the extractor when you leave to remove all the warm moisture from the air and protect your bathroom against mould and mildew.
Seal windows and doors properly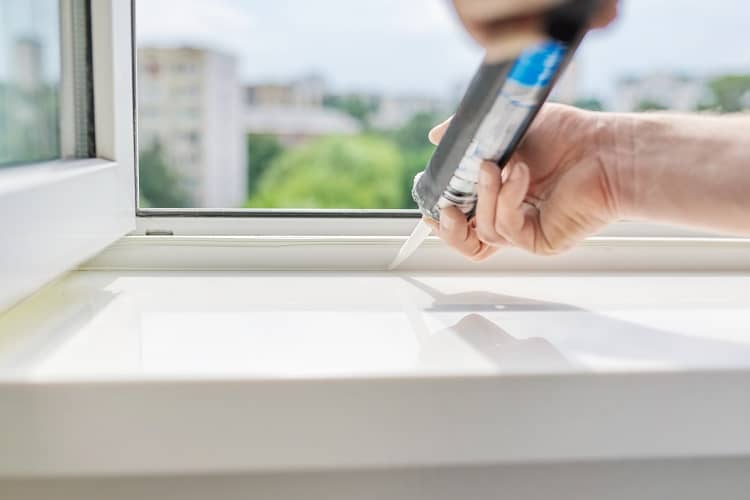 A quick and inexpensive trick for warming up your bathroom is to seal windows and doors correctly with sealant.
The ultimate goal is to ensure any gaps or holes around windows and doors are filled.
Window sealant can deteriorate over time and leave gaps for cold air to enter and for warm air to escape.
A quick trip to your local DIY store and you should have all you need to seal up those gaps and create a much warmer bathroom space.
Recap – Enjoying a warmer bathroom without central heating
Switch to warmer lighting
Up your bathroom rug game
Get busy with bathroom plants
Use your extractor fan wisely
Seal up those windows and doors
Top tips for keeping warm without central heating
So there we have it, 23 top tips on how to keep warm without central heating – which do you think you might try?
Do you have any other ideas that could help to reduce energy usage and lower bills?
If you've got a top tip to share, why not let me know in the comments below?

John trained in journalism before finding his way to the BestHeating Advice Centre team. He uses his journalism skills to meticulously research heating topics and bring you the latest news and views on all things home heating related. He'll also beat you at any sport that involves a cue!