Type 11 convector radiators – What do you need to know?
Chances are pretty high that you're already familiar with Type 11 convector radiators, but you just weren't aware that that's what they actually were…
Convector radiators offer solid heat output and good efficiency, as well as a simple and versatile design which slots easily into any décor, in any home, anywhere; so it's little wonder they are the most common style of radiators to be found in UK homes.
What is a single panel (Type 11) convector radiator?
Single panel convector radiators (also known as Type 11) are ideal when you need a highly efficient and effective radiator to heat your room, but you don't want one that takes up too much space.
A single panel of metal – usually steel – is filled with hot water from your boiler and with the help of 'fins' on the back of this panel, heat is projected into the room.
Compared to double panels, single panel radiators protrude less, which can be a real advantage in narrow areas of the home such as the hallway or perhaps in a conservatory, where space is at a premium.
And, while single panel radiators have a lower heat output than their double panel counterparts, with the addition of convector fins to the back they are still able to produce an impressive and substantial amount of heat.
Single panel (Type 11) convectors at BestHeating
At BestHeating.com, you'll find a great choice of single panel radiators at the best prices around.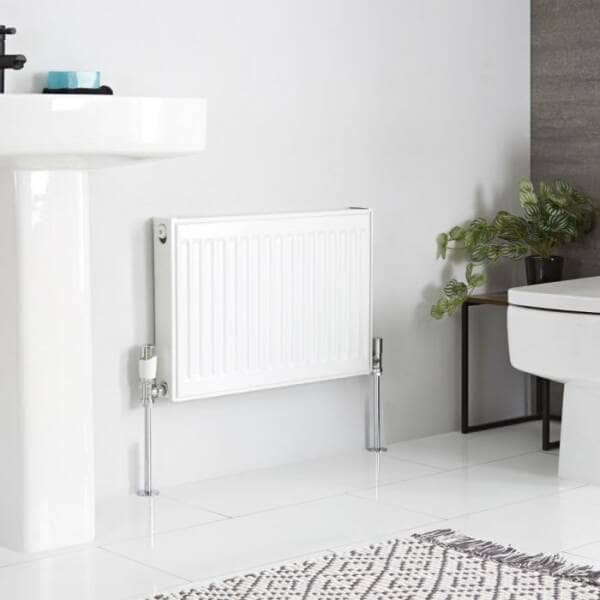 From compact 600mm x 400mm to large 600mm x 1800mm models, there is a single panel radiator to fit any room.
Plus, we stock a huge collection of convector radiators from some of the most trusted and renowned heating brands, including Stelrad and Milano, so you know you're always guaranteed quality.
All our single panel radiators are supplied complete with brackets and fixings and come with industry leading guarantees.
To discover more about our affordable and reliable single panel convectors, why not come and browse our extensive collection.

John trained in journalism before finding his way to the BestHeating Advice Centre team. He uses his journalism skills to meticulously research heating topics and bring you the latest news and views on all things home heating related. He'll also beat you at any sport that involves a cue!