10 tips to keep Christmas energy bills low
Christmas may be a time for eating, drinking and being merry, but for millions of people it's also about high energy bills brought on by excessive use of festive lights, overheating guests and cooking around the clock.
On Christmas day alone, UK households collectively spend £42.6m on energy in the UK, leading to a New Year financial headache nobody wants as they take the tinsel down.
So, with this in mind, I put together a list of festive Christmas energy tips to keep your bills in check this Christmas and New Year!
1 – Enjoy an Eco-Christmas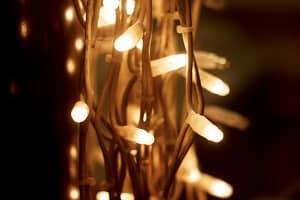 It is tempting to turn the home into Blackpool illuminations, but opting for LED Christmas lights can reduce their electricity consumption by around 90%.
To be cost-free and achieve a zero-carbon footprint, consider fibre optic decorations which conduct light rather than electric.
2 – Keep the radiators clear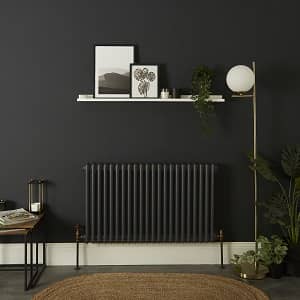 It may be tempting to move a sofa or armchair up against a radiator to make way for that giant Christmas tree, but resist the urge.
Anything placed over or next to the radiator will block the air flow, causing it to emit less heat and make the boiler work harder – costing even more money.
3 – Go smart or go home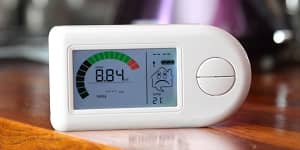 What better time to switch to a smart energy meter than at Christmas?
It provides the homeowner with complete control of their energy usage by monitoring electric usage in real time – vital over the festive period when consumption is high.
4 – Let the oven do the work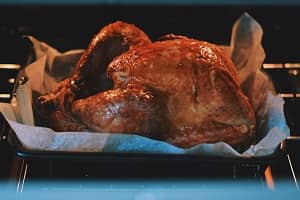 The oven and hob naturally emit high levels of heat, especially when opening and closing the cooker door to check on the turkey.
With 3 hours and 23 minutes spent on average cooking the Christmas dinner, it's common sense to ease off using the central heating and let the excess heat emitted from the cooker fill the room.
Alternatively, save energy by resisting the urge to keep opening the oven door in search of Christmas culinary perfection.
5 – Consider solar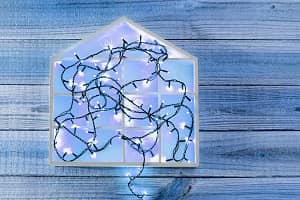 Outdoor Christmas lights are all the rage, especially amongst neighbours desperate to show off on the street.
For the money-savvy, choosing outdoor solar lights is essential.
As solar relies on daylight rather than sunlight, it's the most financially economical and environmentally friendly way to bring festive joy to the outdoor of the home.
6 – Be BTU savvy
Being aware of British Thermal Units (BTUs) is essential for those looking to purchase radiators in time for Christmas as they are the unit by which radiator efficiency is measured.
BTUs consider factors such as the room dimensions and window size and calculate the radiator output needed to adequately heat a room, thus saving money in the long run.
A plumber will normally calculate the BTU, but our simple calculator provides a helpful guide too.
7 – Don't believe the myth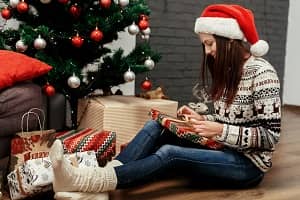 Many people believe it's cheaper to leave the heating on low all over Christmas.
Although unwise to let temperatures in the home plummet, the best way to save money in the long term is to turn the heating on when needed.
The rest of the time – just do what I do – put on several very large jumpers and a pair of thick socks!
8 – Don't forget guests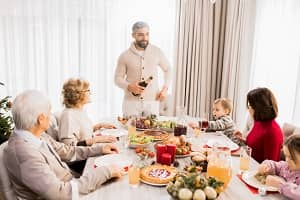 Those lucky enough to have guests around this festive period during the COVID-19 restrictions, shouldn't underestimate the body heat they generate.
Simply turning the heating down or off when they arrive will ensure that there is ample warmth to go around.
Also keep an eye on that guest or family member who notoriously leaves windows open in the coldest of weather – it wastes energy and money.
9 – Bleed & clean radiators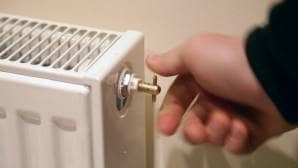 A pre-Christmas radiator health check is essential before the big day.
If cold spots appear at the bottom of radiators when the heating is on full this could indicate a build-up of sludge in the system.
This stops the hot water circulating properly, stopping your radiators from getting hot enough when you need the heating the most.
Giving radiators a good clean eliminates the problem, whilst regularly bleeding the radiators in every room guarantees optimum heating performance and reduced bills.
10 – Standby for Christmas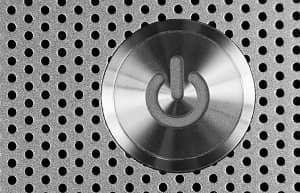 Whether it's catching the Queen's speech or tucking into Home Alone for the umpteenth time, remember to turn the TV and other appliances off when not in use.
They consume endless energy and money, even when on standby – and in my house, leaving these on is certainly an arrestable (grounding) offence!
Christmas consumption & common sense
Christmas is the biggest drain on heating and electric bills, however a few simple steps make all the difference when it comes to reducing our consumption.
Many of our tips are common sense, take a few seconds and have long term benefits after the decorations are down.
It is financially savvy to take the time to prepare your home for the festive period, so be sure you give it a try.
Merry Christmas!
Stay Safe & Happy Energy Saving!

John trained in journalism before finding his way to the BestHeating Advice Centre team. He uses his journalism skills to meticulously research heating topics and bring you the latest news and views on all things home heating related. He'll also beat you at any sport that involves a cue!