Real cast iron radiators are a thing of beauty. But another thing they are is heavy!
If your cast iron radiator weighs over 100kg, you will need an additional piece of kit called a joining tool to connect each section of your radiator together.
Depending on the width of your cast iron order, the radiator may be split into 2 or more sections to ensure that it arrives safely.
This guide will show you step by step how to use the joining tool to assemble your new cast iron ready for installation.
But first, let's answer a couple of your FAQs.

How heavy are cast iron radiators?
At BestHeating, we are proud to currently stock a broad selection of cast iron radiator ranges from leading luxury brand Milano.
Each design ranges in weight per section depending on the radiator features. For example, the narrow linear sections of the Milano Alice will weigh less than the fuller column, detailed sections of the Milano Beatrix.
The average weight per cast iron section is:
Around 6kg for a low level Alice, Isabel, Mercury & Tamara
Around 10kg for the tall Isabel, Mercury & Tamara
Around 11-14kg for the Beatrix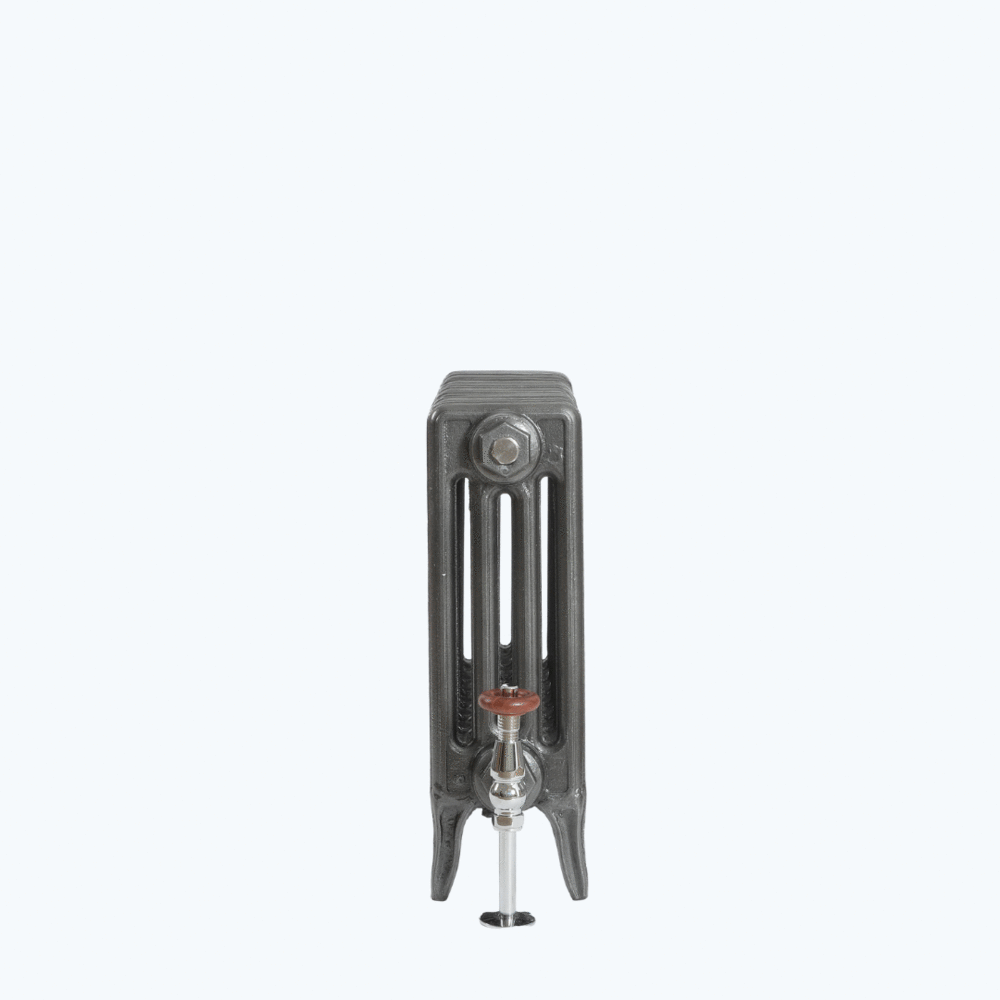 How do I know if I need a joining tool?
Whenever you purchase a cast iron radiator from BestHeating, no matter how big or small in size, our customer service team will be in touch to update you on the process.
As soon as your order is placed, every detail will be carefully reviewed and if you have ordered a cast iron radiator over 100kg the team will let you know in your very first call or email and the tool will be included in your order.
We will also collect the tool free of charge after use.
Tools we provide
Radiator joining tool
Carry straps, these will be included in the box to ensure that the radiator can be carried safely into your home.
End caps
Graphite gaskets
Joining nipples
Gambits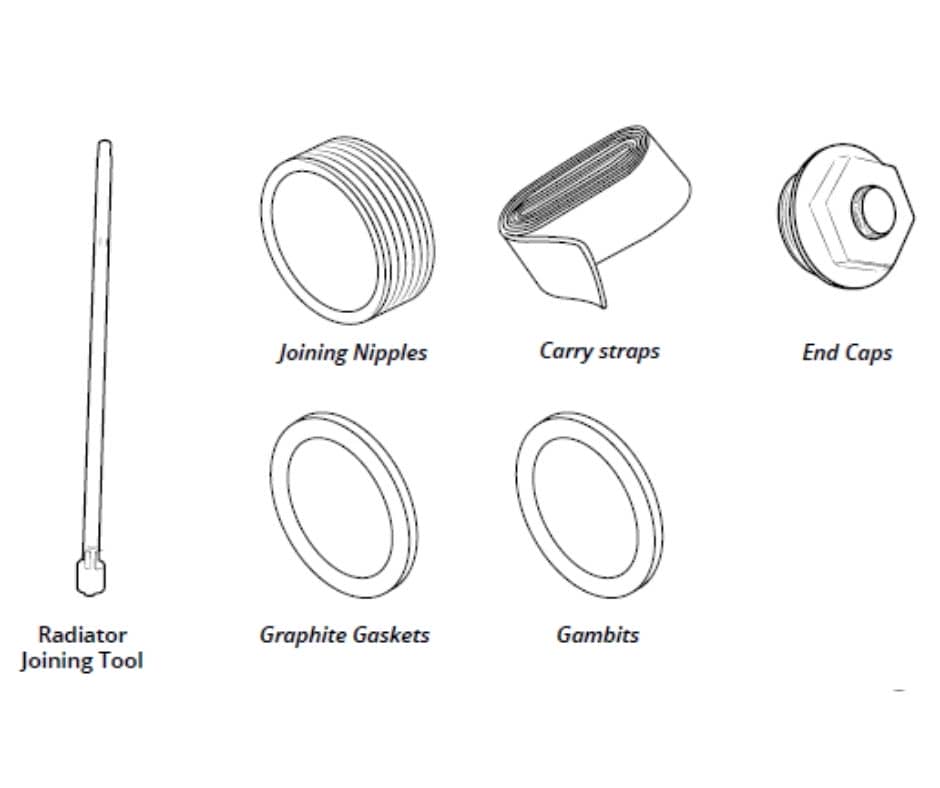 Extra tools you will need
In addition to the equipment that we provide above, there are a couple of extra tools that you will need to assemble your cast iron radiator.
Your plumber will most likely have these tools in their kit, but if not they can be found in your local DIY store or online.
The tool sizes differ slightly for the different cast iron ranges so please make sure you have everything you need for your radiator below.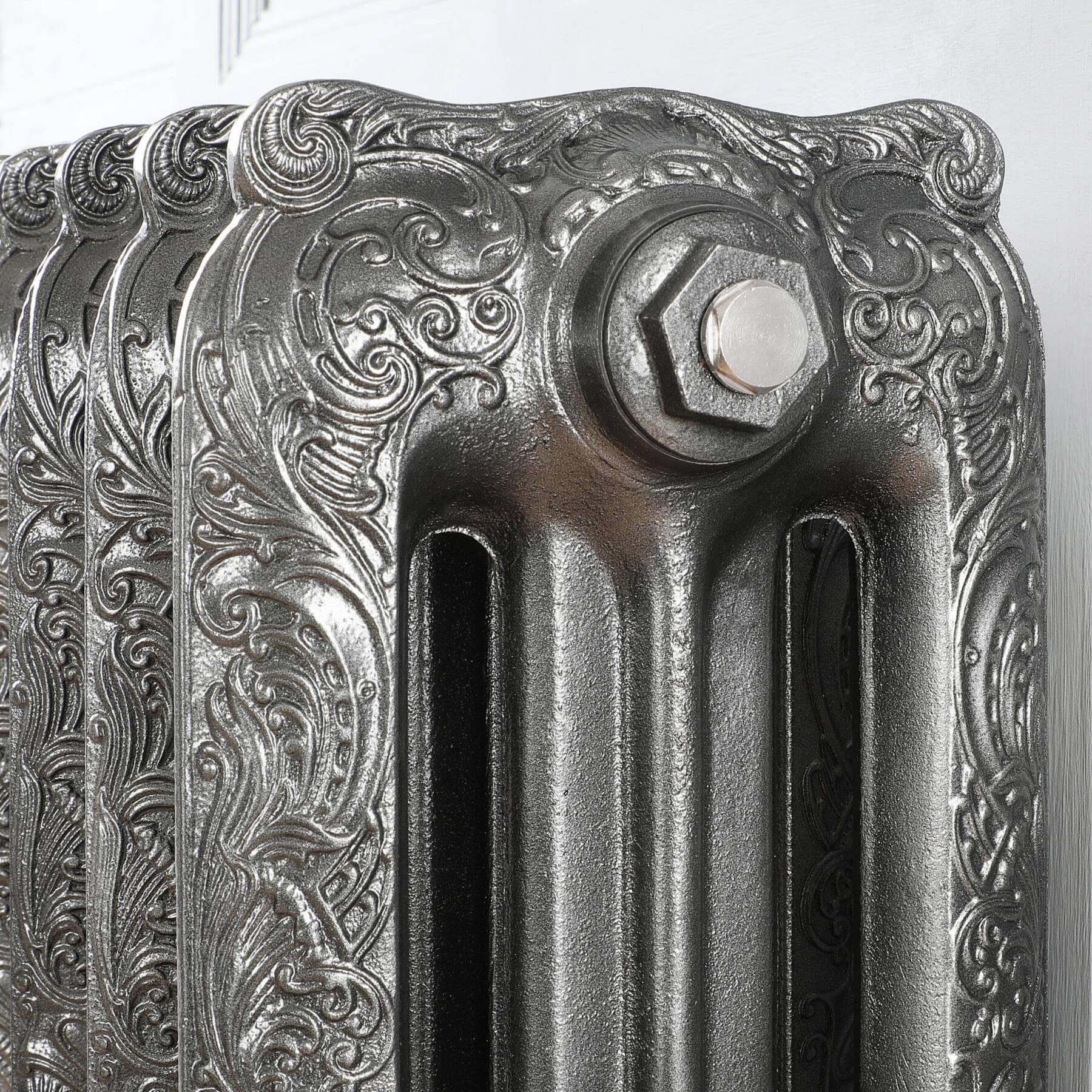 For Beatrix radiators, you will need:
Breaker bar for ¾" square drive
¾" square drive
¾" female to ¾" female drive adaptor
41mm socket
¾" Torque wrench (capable of being set to 250 Nm (180 lb/ft2) for final tightening
Tape measure
Adjustable spanner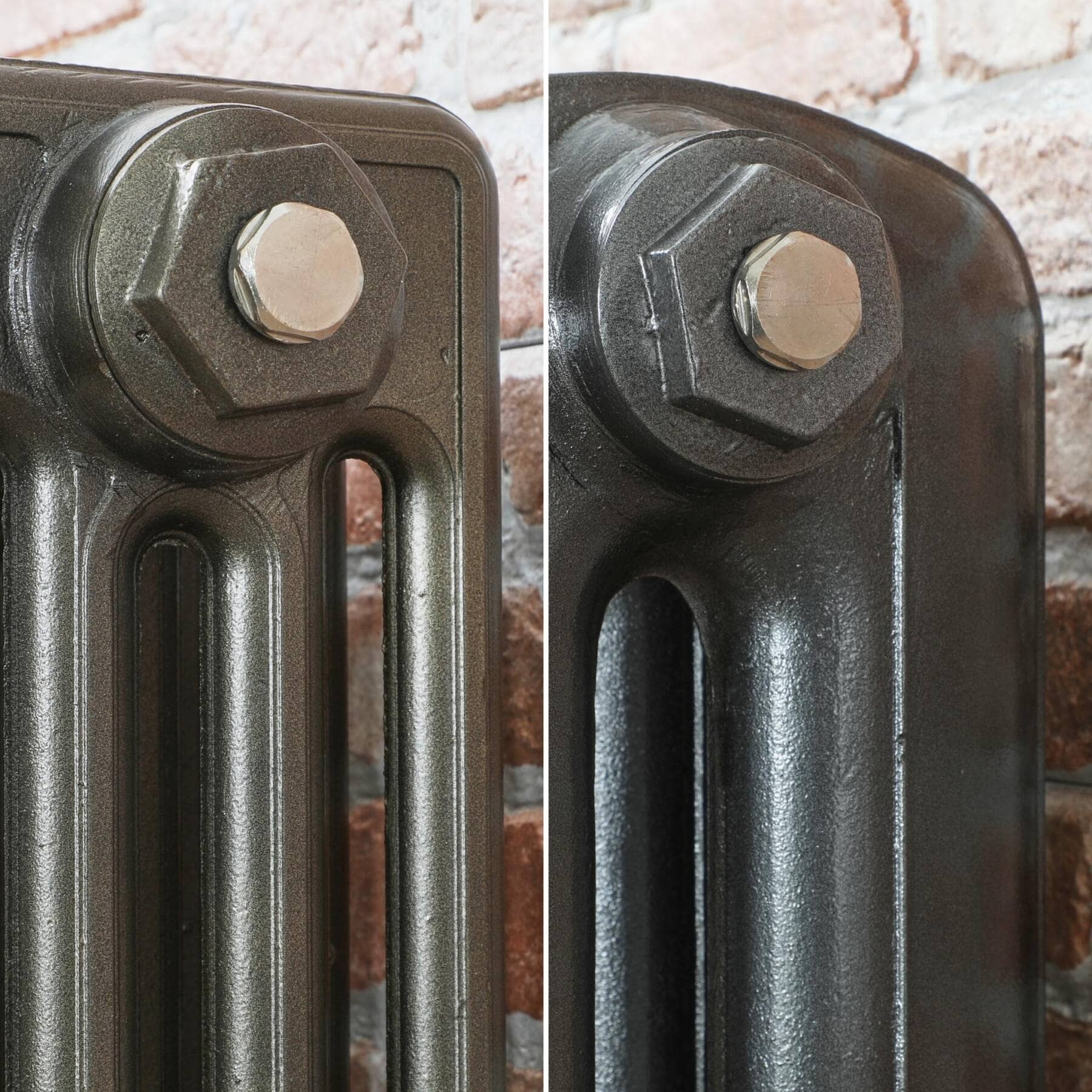 For Alice & Tamara radiators, you will need:
Breaker bar for ¾" square drive
¾" square drive
¾" female to ¾" female drive adaptor
45mm socket
¾" Torque wrench (capable of being set to 250 Nm (180 lb/ft2) for final tightening
Tape measure
Adjustable spanner
How to assemble your Milano cast iron radiator
Follow the steps below to successfully assemble your Milano radiator, or click to download our line drawn cast iron radiator assembly guide.
Step 1 – Prepare the sections
Please Note: Your order will be shipped on two or more pallets. We recommend moving your radiator using the carry straps onto a single pallet for installation.
Using the shipping pallet as a secure base to work on, prepare the two radiator sections for joining.
Section A connects to Section B (and if your radiator is long enough to split into further sections, then B connects to C, C to D and so on).
If you have multiple split radiators this will be indicated with a number (e.g. A1 connects to B1, A2 connects to B2 etc).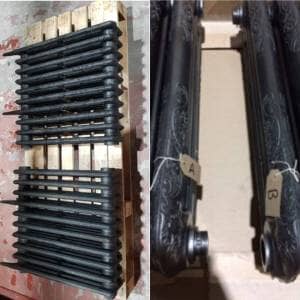 Step 2 – Screw in the joining nipples & gaskets
Being sure to use the correct opposing threads, carefully screw in the joining nipples provided and put in place the graphite gaskets for the middle section connection.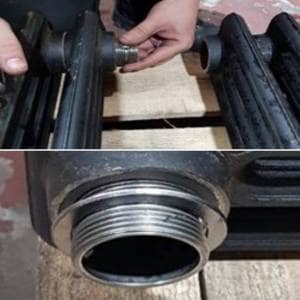 Step 3 – Join the radiator
Slowly push the two sections of radiator together, being sure that the joining nipples sit neatly in the thread ready to be joined.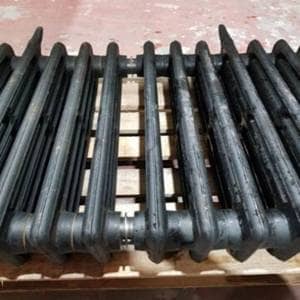 Step 4 – Turn the joining key
Take the radiator joining key and insert it into the radiator from one end.
Slowly make one full turn of the joining key until the centre of the radiator is brought together.
Repeat this for both the top and the bottom connections, being sure to make firm and even connections.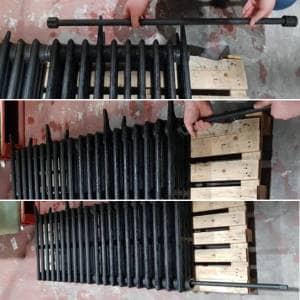 Step 5 – Tighten the sections
Using a bar or a spanner begin to tighten the top & bottom sections of the radiator.
Then, using a torque wrench, tighten each section to the recommended torque setting of 250 Nm (Newton metres) or 185 lb/ft² – being careful not to overtighten.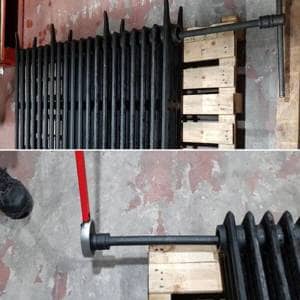 Step 6 – Add the gasket & end bush
To finish the assembly of your radiator, place the brown gambit gasket around the inlet of the end section.
Replace the end bush and tighten using a spanner and finish by tightening with a torque wrench to 250 Nm (Newton metres) or 185 lb/ft² .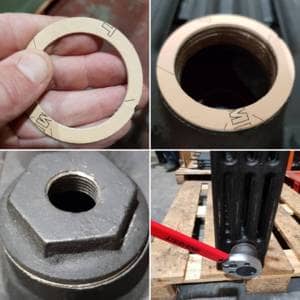 Aftercare
Keep your beautiful new cast iron radiator always looking its best with our aftercare advice below.
Clean any marks with a soft dry cloth.
For stubborn stains please clean with mild soapy water and buff out with a soft cloth.
Please avoid using abrasive or acidic cleaners.
For more radiator cleaning advice, visit our how to clean a column radiator guide.
If you have any questions or you are unsure about any of the steps we have mentioned in this guide, please get in touch and we will be happy to help.
You can speak to an advisor live on our website, or send an email to info@bestheating.com.
We'd love to see your cast iron radiator in its new home! Tag us on Instagram @bestheatinguk and use #mybestheating for a chance to feature on our feed.
We hope you enjoy your new cast irons!
Jess has a passion for interior design and wants to inspire people to look at radiators as home decor. She enjoys keeping on top of the latest design and heating trends to ensure the Advice Centre has all the information and inspiration homeowners need to make the best choice for them.