Innovative dry heat radiator designs
Forever at the forefront of the very latest innovations and inventions in the home heating world, BestHeating are excited to introduce an excellent new collection of dry heat thermal radiators.
As we will touch upon in this introductory blog, dry thermal technology represents some of the most advanced heating technology available in the current climate, and offers a variety of alternative benefits in comparison with more traditional hot water radiators.
Of course, the lack of leaking risk is one such major advantage. Yet aside from this, dry heat radiators will also deliver an efficiently consistent heat output in minimal time, with each element easily remote controllable via digital devices.
So, what are the main advantages of dry heat radiators?
This article will offer a deeper insight altogether into the new wave in heating tech that is dry heat thermal radiators.
Read on…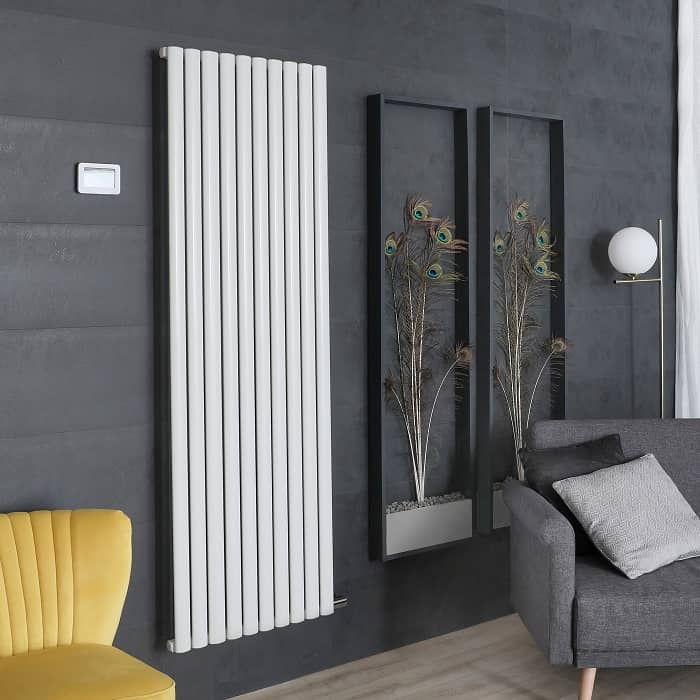 The energy efficiency of dry heat radiators
To start with, the levels of energy efficiency with which dry heat radiators operate is a huge plus point, and makes them a very economically viable heating solution for a home or commercial property.
Dry heat thermal radiators are extremely efficient to run, and offer dedicated, timed precision control over home heating schedules in cohesion with WiFi and Bluetooth enabled electronic and digital thermostats or timers.
On the whole, the rise in prominence of electric heating solutions throughout the UK shows absolutely no signs of slowing down, all tied in with the expense and difficulty in sourcing fossil fuels, and the cost of living crisis in general. Dry heat radiators are one of the latest and very most stylish eco-friendly heating options to hit the market.
And as well as representing an efficient option in how they work, dry heat rads also pose a quick and easy installation choice. A simple DIY plug-in fitting can render the radiators mounted, sparing buyers both the hassle and budgetary strain that ties in with inconvenient and expensive professional plumbing work that some alternative designer radiators and the likes of cast iron radiators might need.
Features and benefits of dry heat radiators
With an energy efficient, eco-friendly operation, easy installation process and digital control compatibility already touched upon, you could be forgiven for thinking we've already waxed lyrical about all the features and benefits that dry heat radiators bring.
But there's a lot more advantageous facets of this contemporary electric heating option.
The main heat thermal radiator advantages are listed below.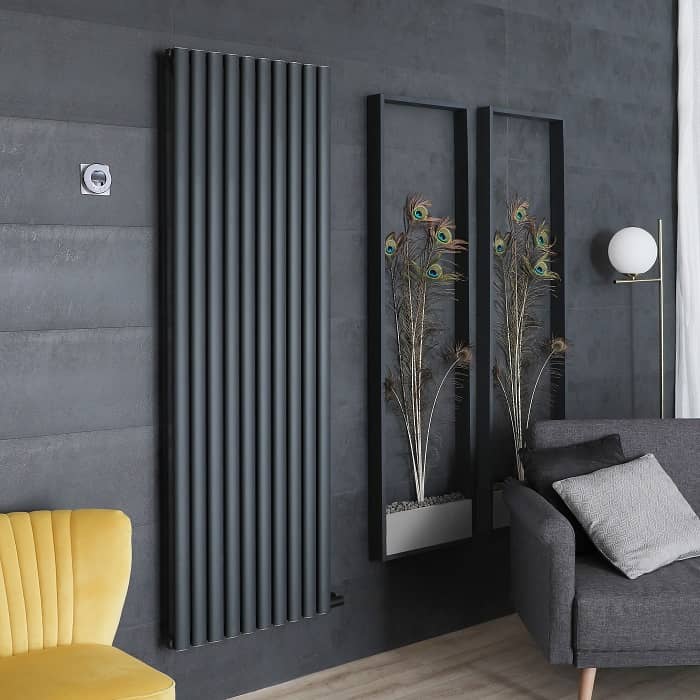 Lightweight profile – BestHeating's collection of dry heat radiators exclusively incorporate a lightweight yet durable make up, with a premium quality aluminium construction and no requirement for heavy liquids.
Modern designer aesthetic – Our range of dry heat radiators represent some of the very most stylish contemporary models on the market, and epitomise our drive to make home heating look much cooler.
Fast to heat and quick to cool – Speedy shifts from cold to warm and warm to cool ensure better and more precise room temperature control.
Safer heating – As dry heat thermal radiators don't need liquid to run, there is zero risk of radiator leakages. What's more, the lack of glycol or other oils or substances will reduce the risk of radiator corrosion over time.
Maintenance free – Another advantage to the liquid-light profile of dry heat rads is that there is no need to check fluid levels, so they can be easily maintained.
Environmentally friendly – No oils, or other potentially harmful substances are involved in the running of dry radiators, so they operate in a completely environmentally friendly way.
Smart thermostat compatibility – The fact that dry heat radiators work in cohesion with smart thermostats allows room temperature to be easily controlled down to the exact degree the user is comfortable with.
Simple installation – Dry heat radiators can be fitted via a very easy 'plug in and go' means, negating the requirement for invasive plumbing work, and offsetting additional labour costs in turn.
LOT20 compliance – Dry heat thermal radiators adhere to LOT20 regulations, meaning that they work alongside an electronic thermostat with a 24-hour, 7 day timer that features either adaptive start technology or an open window detector. Our blog, What Is LOT20 And What Does It Mean explains in greater detail.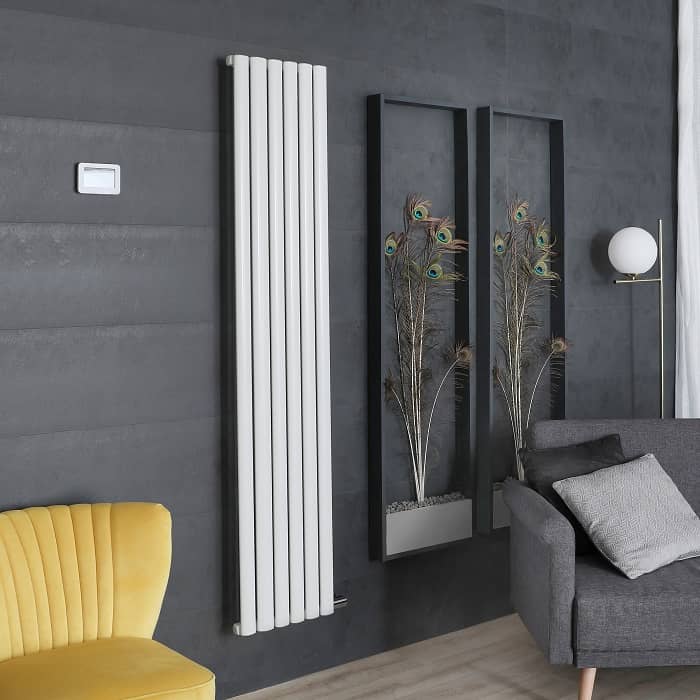 Shop stylish dry heat radiator designs
We can preach for days about all the virtues of dry heat radiators, but in reality, their stunning aesthetics speak for themselves at first glance and beyond.
Available in a choice of gorgeous finishes inclusive of trendy anthracite and brilliant flash white, these type of radiators will make a gorgeous style statement in any home, and encapsulate the idea that home heating devices can be much more than just a means to keep the space warm, and in fact prove an ultra-cool enhancement to home décor.
Shop the brilliant selection of vertical dry heat radiators online with BestHeating, or for any further information on the range, or extra advice on choosing the right design or how they operate, please don't hesitate to get in touch with us.
You can leave any thoughts or queries in the comments section below, or contact our friendly team via Instagram, Facebook or Twitter.
With a background in sports journalism, John counts content writing amongst his key passions. He's always peppering our Advice Centre feed with reasoned and researched home heating tips, and providing expert solutions to the questions you want answering. Fine football and music connoisseur. In his own head, at least.