We're delighted to have worked with BestHeating over the last six months. And as part of our collaboration we have written a feature for the Advice Centre, where we'll be sharing our design ideas and projects as well as hints and tips for how to make your radiators work with your interiors.

This feature is all about answering your questions. BestHeating have sent us a few of the interior design questions that they've been asked in the last month, so here we are to answer them for you!
Q. What's popular in radiator design? Modern or traditional?
A: To be honest, it's both.
If you live in a modern home, then a modern radiator style will work better. Traditional radiators can often seem fussy in a modern home with clean lines. But if you're renovating a period home, then it can be nice to have a more traditional radiator, even if your scheme is more modern.
But even within modern and traditional there are lots of different styles to choose from. Let's say you've decided to go for a modern style of radiator, do you go ultra-modern with a Milano Capri Horizontal Flat Panel radiator in black?
Or do you opt for a Milano Aruba Horizontal radiator in white, which is a more traditional version of the modern radiator.
Our top tip would be to decide on a radiator that fits your scheme, rather than going for what's popular now. Trends will come and go, but you'll want your radiators to last a while longer.@nordicllar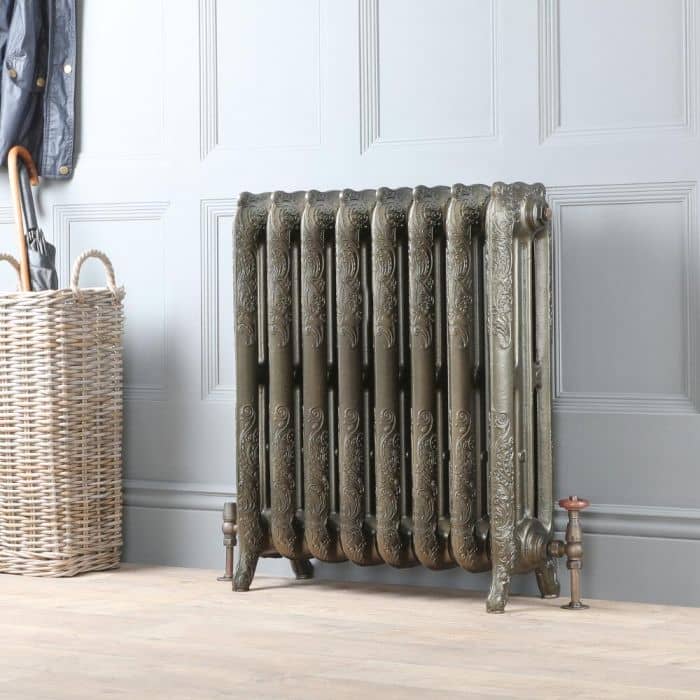 Q. How to choose a radiator to suit the character of your home?
A: This question leads on very nicely from the last one!
We believe that your radiators should suit the character of your home and the interior style that you're going for.
So, if you live in a period home but are putting a modern stamp on it then the Milano Windsor would work well as it's a modern take on a traditional style. Especially if you opt for a coloured version in either bronze or gold.
If you're opting for a more traditional look then a cast iron radiator like the ornate Milano Beatrix would work well, giving you the look of original cast iron radiator but with the benefit of them being designed for modern heating systems.
Again, the key is to think about how you want your home to feel. If it's bright, clean and modern then a modern style in white or anthracite will suit best. If you're aiming for cosy, detailing and character then a traditional style in bronze or pewter will work best.
Q. Radiator colour – blend in or stand out?
A: This really depends on whether you want the radiator to be a 'feature' in your design or not? And what your radiators look like.
For many, the cost of replacing radiators means that they stick with what they have, often single panel convector radiators that are pretty ugly. In this scenario, we would absolutely say paint the radiator so that it blends in with the rest of the room.
However, if you are looking to buy new radiators then why not make them a feature in themselves? There are so many styles and colours to choose from these days and they are not the ugly beasts of the past. So why not go for a pop of white in a dark scheme, or a dark anthracite to mirror a dark kitchen?
Q. Design rules for where to position a radiator?
A: The first thing you should always do is calculate the power you need for the space.
You can do this using the BTU Calculator on the Beat Heating website. You'll then know how many radiators you're likely to need and what power they need to generate.
You then need to see what wall space you've got to work with. Have you got dead spaces underneath windows that you can utilise? If so, a horizontal design with two or three columns would make best use of the space. If you've got narrow wall spaces but need a lot of heat, then vertical radiators make better use of the height.
Typically, you want to try and avoid radiators being behind large pieces of furniture. But if that can't be avoided then think about how you can allow the heat to penetrate the room. That can be choosing a lower sofa or piece of furniture, opting for an open desk that a radiator can be placed beneath.
Basically, you can place your radiator anywhere really. You just need to know you've got enough heat pumping out of it and enough wall space to hang it!
Say hello to Fresh Start Living
If you are thinking about renovating your home or commercial space and need some help or interior design inspiration, do get in touch with us here.
And don't forget to follow us via Instagram, Facebook and our upcoming blogs.
Fresh Start Living is based in Leeds, West Yorkshire and covers the surrounding areas as well as offering a remote interior design service.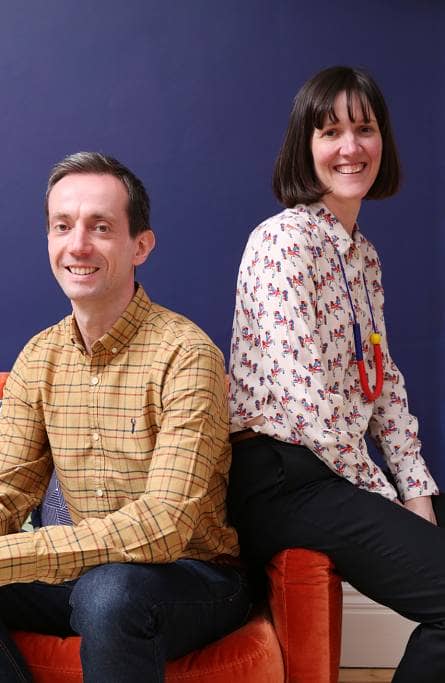 Jess has a passion for interior design and wants to inspire people to look at radiators as home decor. She enjoys keeping on top of the latest design and heating trends to ensure the Advice Centre has all the information and inspiration homeowners need to make the best choice for them.