We're delighted to have worked with BestHeating over the last six months. And as part of our collaboration we will be writing a monthly feature for their newsletter and Advice Centre, where we'll be sharing our design ideas and projects as well as hints and tips for how to make your radiators work with your interiors.
This month's feature is all about creating a cosy entrance and hallway within your home. This part of our homes can often be neglected as it's not a space that we necessarily spend a lot of time in.
But given that it's the first thing we all see when we (and anybody who visits) enter our home, we believe it's crucial to make it feel like the house is welcoming you in every time you step through the door.
We've been working on our own hallway project for most of this year, so we've got plenty of hints and tips on how to get the interiors right.
Having a clear scheme for the space
Just because the hallway and entrance to your home is a fairly functional space doesn't mean it should be overlooked when it comes to interiors. It should have a scheme and plan, just like any other room in the house. In fact, this part of a home can often be the hardest space to design. It needs to work hard whilst making a lasting first impression.
We'd always recommend creating a bit of a mood board to start with. This is where you can start to think about the colours you want to incorporate into the scheme and specific pieces that you want to include to make a statement. Something like a Sputnik style light fitting, a bold floral wallpaper or a colourful rug.
You also need to think about how the hallway transitions into stairwells and landings onto different floors as well. Ideally, you'd want the whole scheme to flow across the house and into the various rooms that come off that main central space.
Don't be scared to go for it!
Playing with colour and pattern can sometimes feel risky and people tend to veer towards safer options. But why not start by taking risks in your hallway? Because you don't spend a lot of time in the hallway you can afford to go bolder as the scheme won't be as 'in your face' as it would be in a living room or bedroom, say.
In our home, we've decided to go bold by painting the panelling, bannister, spindles and stair treads in an off black colour, but have counter balanced the harshness with a bold floral wallpaper on the landing as well as injecting warm colours like green throughout the scheme.
The statement piece that we've incorporated into the scheme is a pair of vintage green cinema seats. They are great as they fit really well from a colour perspective but are also really functional, as they are where we all sit down to put our shoes on. But when we're not sitting on them, they flip up, giving more of a sense of space.
We chose to use brass for the light fittings and switches as it also brought an element of warmth to the scheme rather than the more traditional chrome fittings or opting for black.Follow a manual added link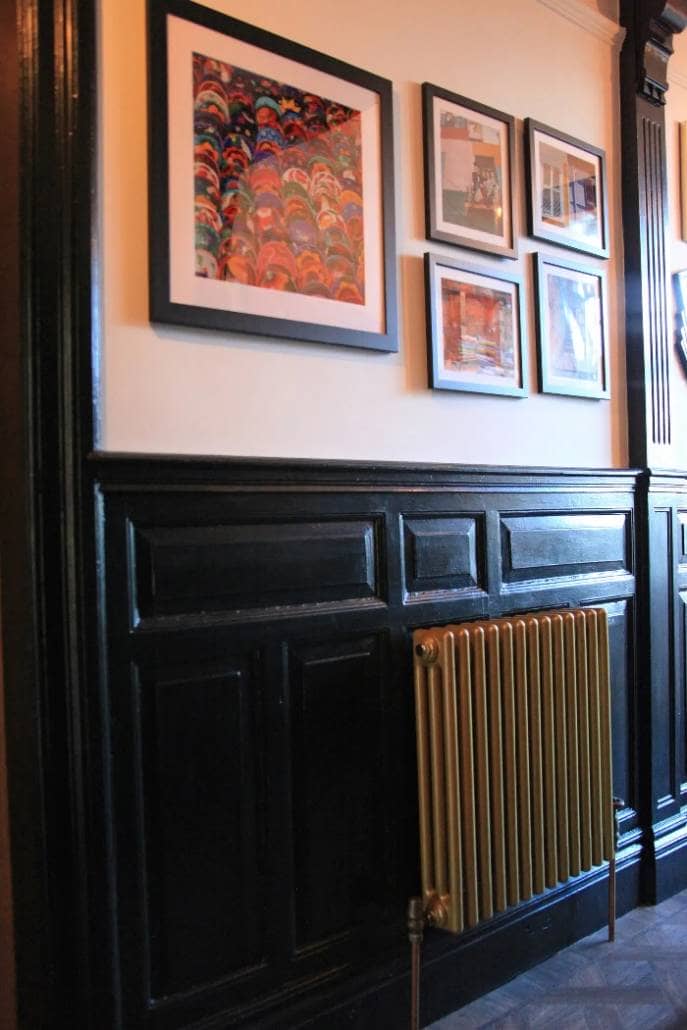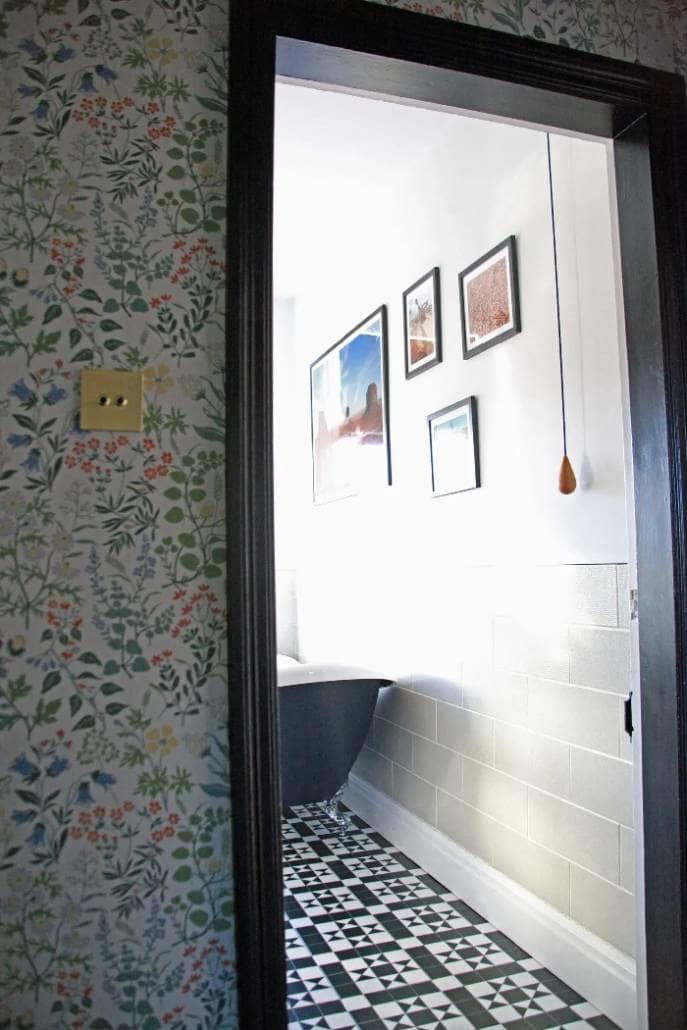 Make sure you think about storage and how you use the space
So, you've got a mood board and ideas for how the space should look. But what about how the space should work?
I don't know about you, but our hallway has to work extremely hard! We're in and out of the house a lot with the school run, off to client meetings and just generally out and about a lot as a family. And during the winter season it's full of coats, hats, scarves and there seems to be a never-ending pile of shoes as well as school bags and other paraphernalia.
It's worth spending time thinking about what you need to store and whether you've got all the necessary hooks for coats, shoe storage, somewhere to put bags, keys etc.
We've opted for hooks at two different levels, some up high for us grown-ups and others at a lower level that the children can use themselves. It gives them a sense of responsibility and pride that they have their own hooks each, so hopefully it will mean fewer coats and bags lefts on the floor.
Shoes, hats, scarves and gloves are also now stored in baskets by the front door. So, everybody knows which basket is who's and it's a really easy thing to throw them into. Perfect!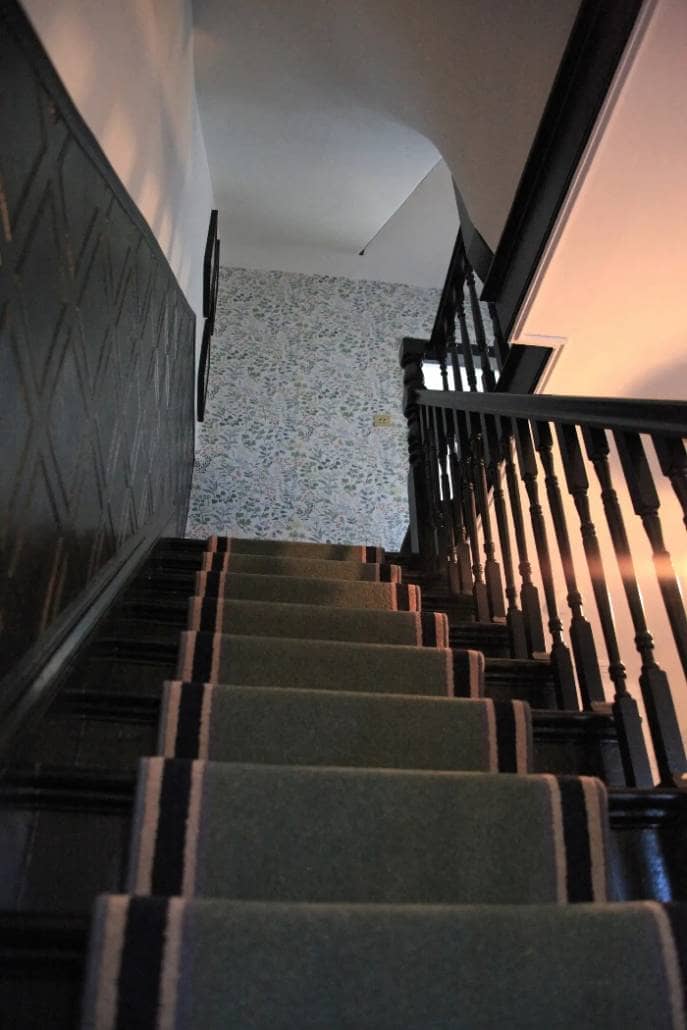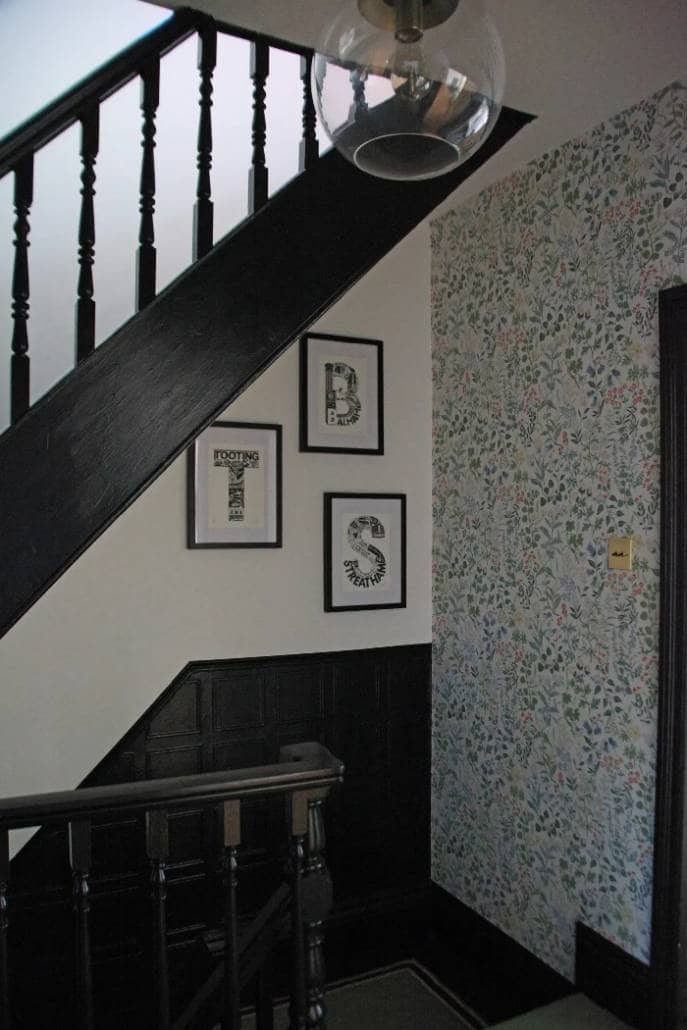 Make sure you have enough heat
Last but not least, we all want to feel warm as we walk into our homes, especially on cold and gloomy days like the ones we've been having recently in Leeds.
Radiators in hallways and landing spaces are often overlooked and are usually not powerful enough to heat the space intended. So, it's worth looking into whether you should replace your radiator to ensure you've got the heat that you need.
We wanted a traditional column radiator to fit with the period of our home and the rest of the radiators that we'd replaced during the renovation. However, a traditional white one was going to look odd against the off black panelling. We could have gone for an anthracite alternative to blend in but that didn't feel interesting enough.
So, when BestHeating kindly offered to gift us a Milano Windsor Triple Column radiator in Metallic Gold we were so very grateful. Not only does the Windsor style fit with the style of the house and the other radiators, but the Metallic Gold fits perfectly with the brass accents in the overall scheme. And, it's a really powerful radiator so it always feels nice and toasty when we walk through that part of the house. Thanks so much Best Heating, you've really helped us create a wow factor in our hallway!
Shop gold radiators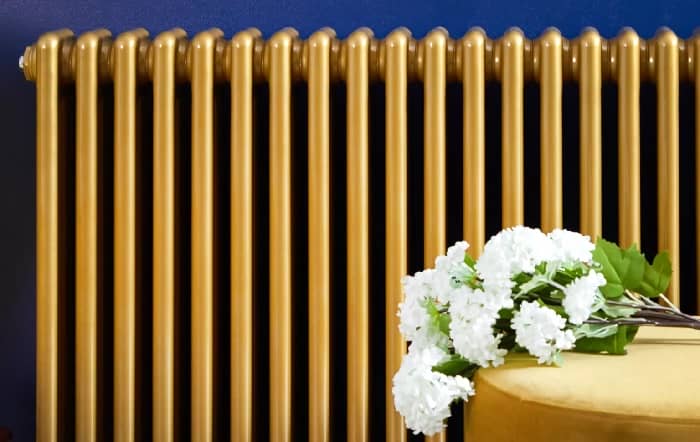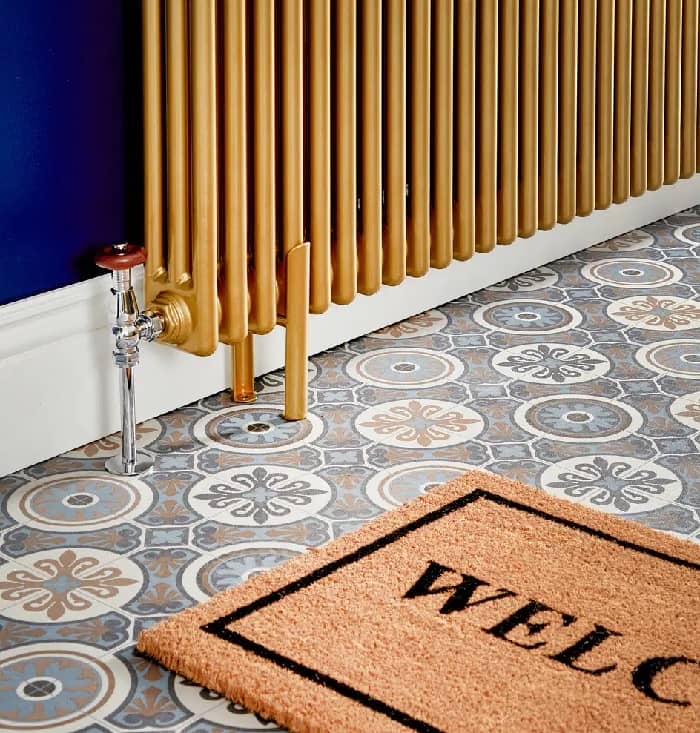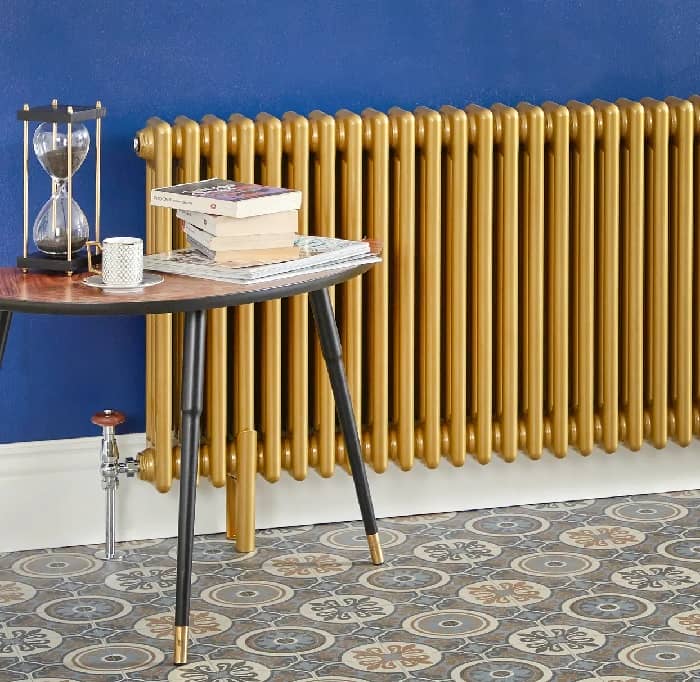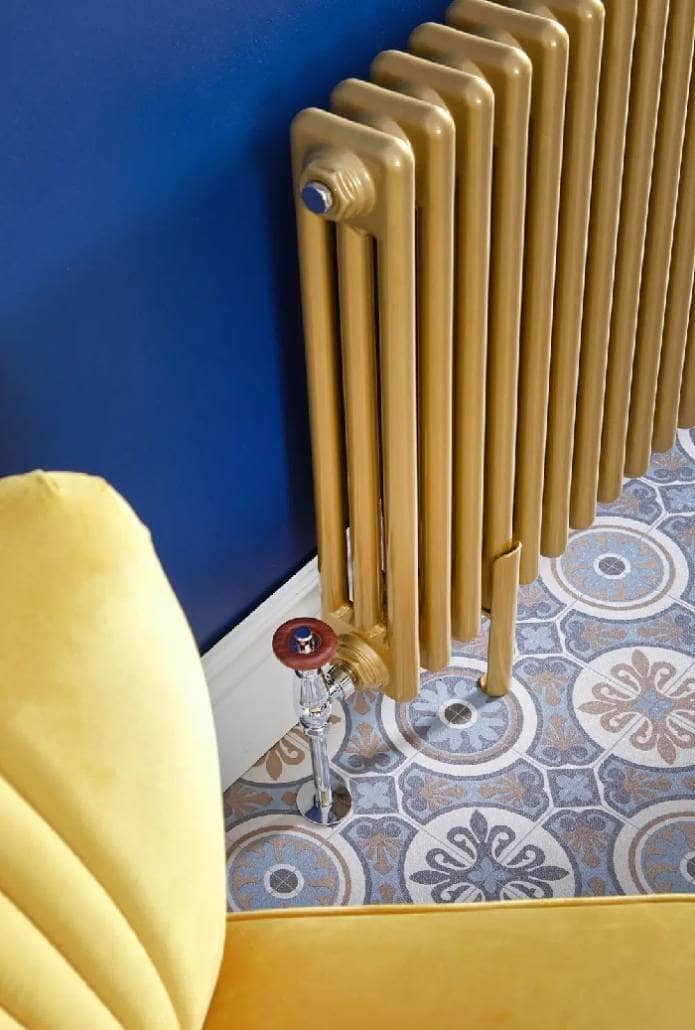 Say hello to Fresh Start Living
If you are thinking about renovating your home or commercial space and need some help or interior design inspiration, do get in touch with us here. And don't forget to follow us via Instagram, Facebook and our upcoming blogs.
Fresh Start Living is based in Leeds, West Yorkshire and covers the surrounding areas as well as offering a remote interior design service.
Jess has a passion for interior design and wants to inspire people to look at radiators as home decor. She enjoys keeping on top of the latest design and heating trends to ensure the Advice Centre has all the information and inspiration homeowners need to make the best choice for them.