Top timeless radiator designs
A timeless, traditional style column radiator is the perfect way to restore the original beauty of a period property or bring character into a modern new build. Not only do they make beautiful features, our vintage inspired radiators provide plenty of warmth with their chunky columns that distribute heat evenly across the whole room.
Like with any other interior design project deciding which new sofa, table, or in this case radiator will be best for your home is the hardest and most time consuming part. So we've done some of the work for you and put together our top five traditional column radiators and reasons to pick them to help you choose.
But first…check BTUs!
Before you go and get your heart set on one of these classic beauties, make sure you are armed and ready with your BTU calculator results to ensure the style you like is available in a size that will provide enough heat for your space. Ok, let's do this!
1. Milano Windsor horizontal column radiators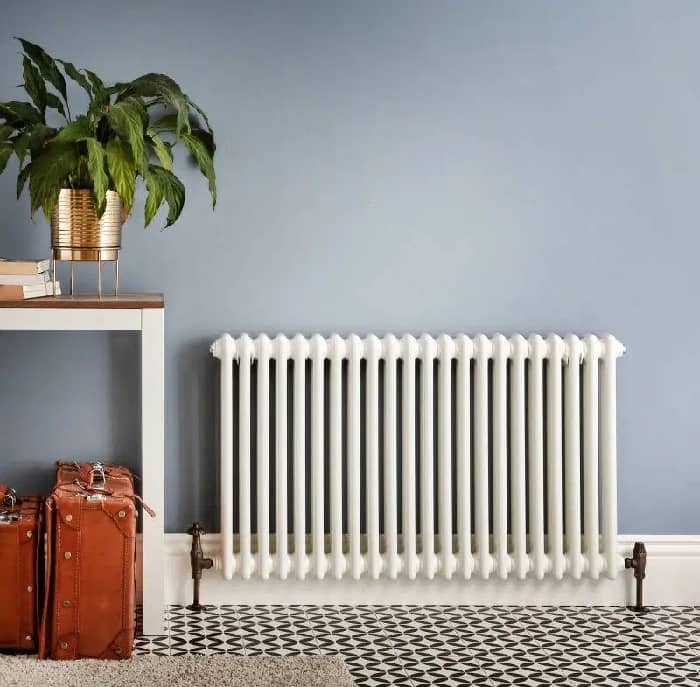 If you are making the swap from a standard panel convector radiator and want to try a traditional style, our horizontal column radiators are a great alternative. With a recognizable silhouette, a horizontal Windsor will be welcomed into your home like a familiar friend just with a little more character than before.
Why choose a horizontal column radiator?
Suitable for most standard size rooms.
Lots of size options for a simple straight swap.
A real classic you won't fall out of love with.
2. Milano Windsor vertical column radiators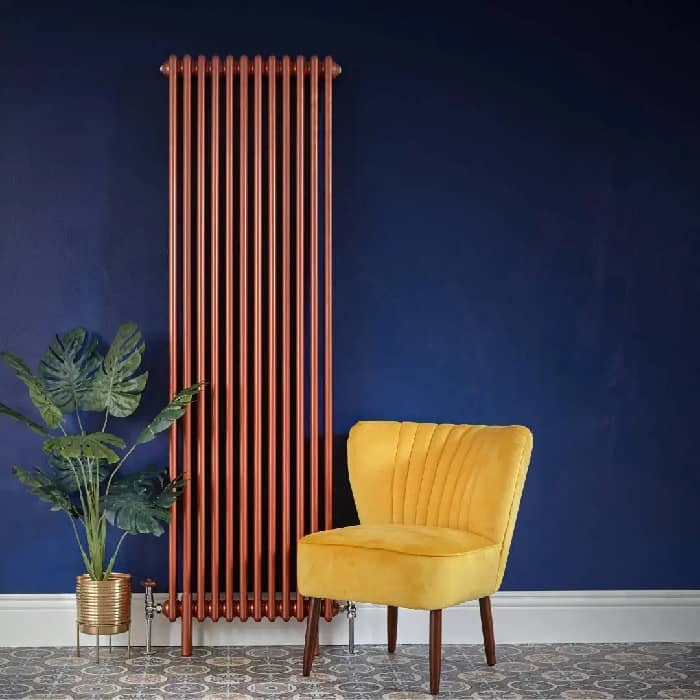 Both practical and visually impressive, our vertical column radiators command the room with their attractive tall design and powerful heat output. For large open-plan spaces with high heat requirements, these popular vertical radiators make a grand entrance paired beside archways or between windows.
Why choose a vertical column radiator?
Save wall space around the radiator for furniture and home accessories.
Ideal for homes with high ceilings and rooms with limited wall space.
Opportunity to create a striking interior feature.
3. Milano Windsor low level column radiators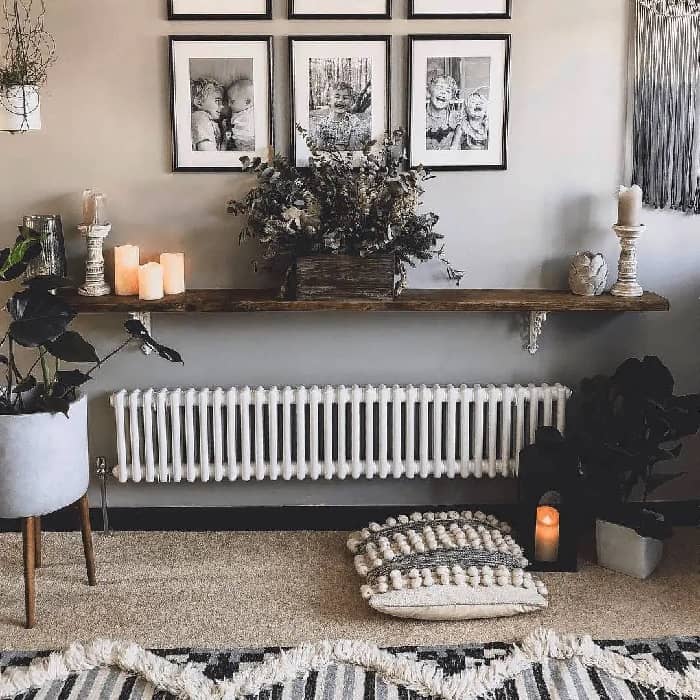 The saying goes all good things come in small packages and these little low level Windsors are no exception. With columns half the height of our standard horizontal Windsors, these radiators are great for installing in those tricky spots whilst still pumping out plenty of heat.
Why choose a low level column radiator?
Ideal for installing under bay windows, in conservatories or rooms with low ceilings.
Up to four columns to maximise heat output for a small height.
Save wall space above for shelving, photos and artwork like @the_indigo_house has done beautifully.
4. Milano cast iron radiators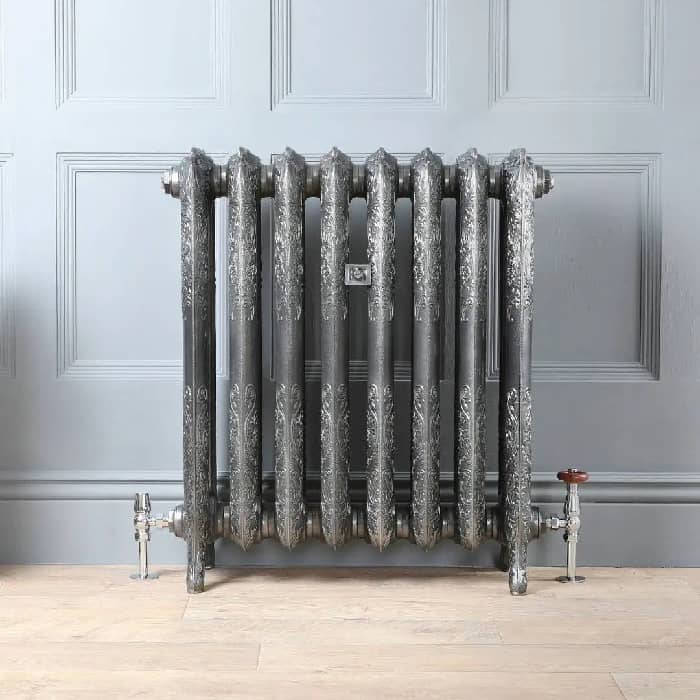 Taking traditional right back to the Victorian era, our beautifully crafted Milano Beatrix, Alice and Tamara cast-iron radiators make exquisite additions to any home. With a custom hand-built construction, each attractive column is made from premium quality cast-iron designed to last. These queens of home heating are in a league of their own.
Why choose a cast-iron radiator?
Retains heat far longer than steel and aluminium radiators.
Impressive old school design with inimitable character.
Choice of column designs with elegant floral detailing, clean lines or elegant curves.
5. Milano Windsor electric radiators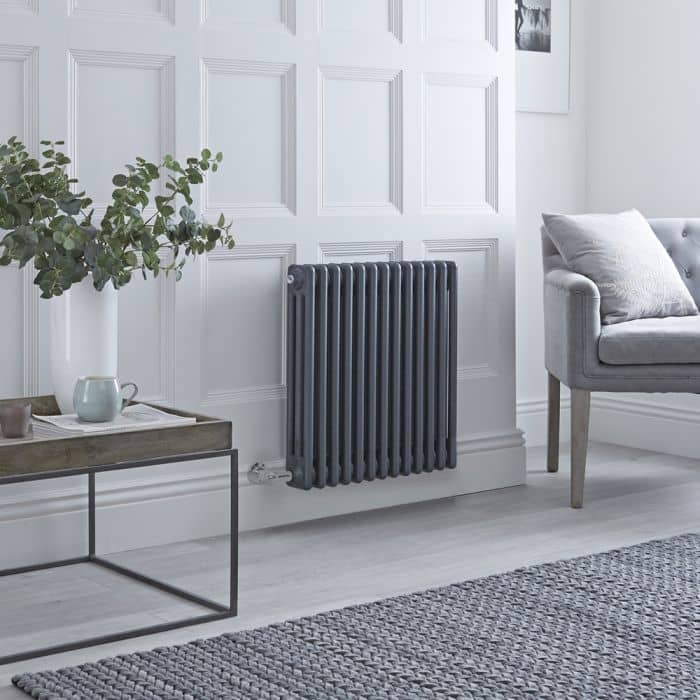 Combining classic design with modern efficiency, our electric column radiators help keep your home cosy and warm whilst keeping your interior style feeling cohesive. These clever electric column radiators are the perfect blend of old and new.
Why choose an electric column radiator?
Heat individual rooms without turning the central heating on.
Reduce heating costs by only heating rooms in use.
Combine with a Wi-Fi thermostat for efficient smart heating.
We hope this radiator round-up has helped you choose a traditional radiator that's just right for your home. If you're still unsure what to go for, head over to our Find Your Style page to have a look at some of our favourite customer homes to help you decide!
Jess has a passion for interior design and wants to inspire people to look at radiators as home decor. She enjoys keeping on top of the latest design and heating trends to ensure the Advice Centre has all the information and inspiration homeowners need to make the best choice for them.