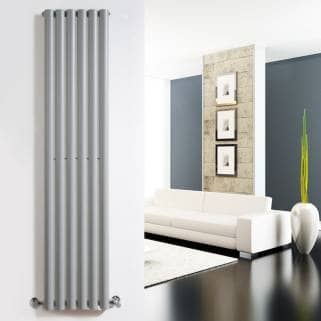 With soaring temperatures across much of the UK this week, no doubt your central heating system is finally taking a well-earned rest, after a long, hard winter.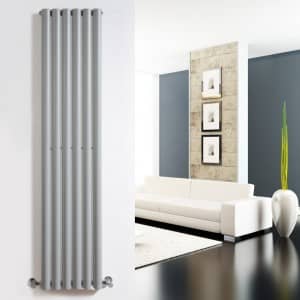 Whilst your heating is on hiatus and your radiators are redundant, it's the perfect time to make sure your system is in tip-top condition and good working order before the cold weather returns in the autumn months.
So, what does a home heating MOT involve? Follow our four easy steps and you can enjoy a more efficient, more effective heating system come the winter…
Get your boiler serviced
When boilers break it's usually due to a fault that would have been identified during a routine service. Everyone should aim to have their boiler serviced annually. If yours is due for one, or perhaps long overdue, seize the chance to have it done, whilst it is not needed for use. Having the boiler serviced during a warm spell also gives you ample time to have any faults repaired, and a checkup is relatively inexpensive. If the thought of your boiler breaking down in the winter fills you with dread, why not consider taking out boiler cover? There are some good deals to be had if you shop around.
Power flush your pipes
Blocked and sluggish pipes can cause problems in older central heating systems, causing your radiators to underperform and affecting their ability to heat up. If you suspect this might be an issue with your central heating, then it may benefit from a 'power flush'. Performed by a professional, a 'power flush' will thoroughly clean your system, without requiring you to take your radiators off the wall. A strong, specialist cleaning solution is added to the heating system, which proceeds to flow through the pipes and clean any sludge which may have accumulated. The result will be more efficient radiators with an even heat distribution and no cold spots.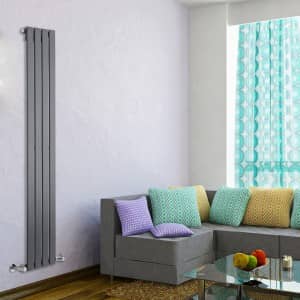 Insulate the external condensation pipe
A quick and easy task but one that many people overlook, insulating the external condensation pipe will help ensure that your boiler does not seize up when the big freeze comes. To insulate the pipe, simply wrap old towels or even rags around the length of it. For a more professional job, specialist insulation foam can be bought from DIY stores.
Turn up the boiler thermostat
Our last tip is one for during the winter months, when your boiler is back in use and (hopefully) running smoothly. On the very coldest days, turn the thermostat on the boiler up a degree or two. This will help to manage the system. When temperatures thaw, you can turn the thermostat down to its usual setting.

John trained in journalism before finding his way to the BestHeating Advice Centre team. He uses his journalism skills to meticulously research heating topics and bring you the latest news and views on all things home heating related. He'll also beat you at any sport that involves a cue!
https://wpcdn.bestheating.com/info/wp-content/uploads/2013/06/java1-e1370614919513.jpg?strip=all&lossy=1&quality=70&ssl=1
796
796
John Lawless
https://wpcdn.bestheating.com/info/wp-content/uploads/bh-wordpress-advicecentre-logo-196x50-2.png
John Lawless
2016-08-26 18:42:21
2019-04-17 15:04:56
How to MOT Your Heating