The radiator buyer's guide
How To Select The Best & Most Efficient Radiators For Your Home
With over 190 million of them in UK homes, the humble radiator is a hard-working heating essential that can often get overlooked.
But not here at BestHeating!
In this new buying guide, we'll give you the lowdown on selecting the right models for your home and take a look at the latest and most popular radiator designs.
From bathrooms and studies, to kitchens, bedrooms, and lounges – to the now more important than ever, home office – it's the one you've been waiting for, the BestHeating Radiator Buying Guide (sorry it's been a while since the last one!).
NEWSFLASH – There's an even newer guide to buying a radiator, so go check it out!
A huge collection of radiator choices
You could be updating your existing heating or bringing a warm and cosy feeling to a space that doesn't yet have it, but, whatever you are doing with your home's heating, it's only right that you know what the best radiators are.
If you are swapping out the boring metal box under your window and upgrading to a striking modern panel design, buying a new radiator is about understanding the practicalities of installation and selecting the best design.
Do you need plumbed or electric radiators?
Should you choose a horizontal or vertical design?
Which is the best material for radiators – steel, cast iron or aluminium?
What should the finish of the radiator be?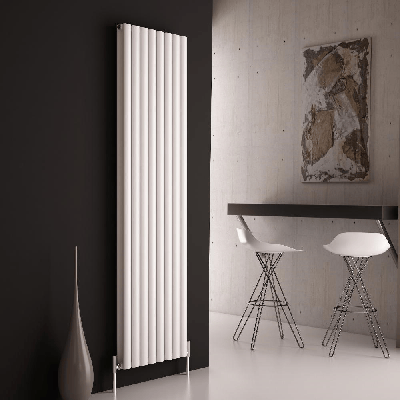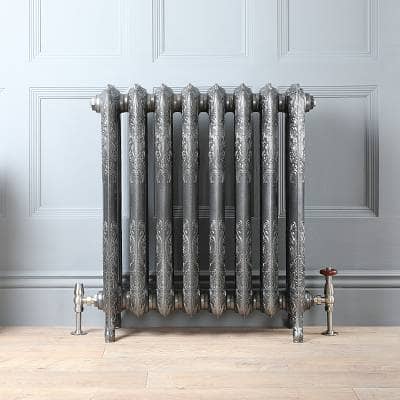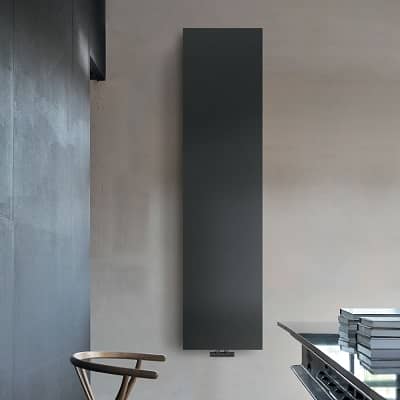 There are a lot of questions surrounding radiators that you might not ever think to ask!
With so much choice, it is vital that to get the sizing of your radiator right to ensure that your space is heated in the best way possible – but you want it to have a bit of style too!
So, let's take a look at how to select the best, most efficient and stylish radiators on offer…
What different types of radiator are there?
When selecting a radiator, you will typically have to choose between plumbed or electric variations.
These may be direct replacements for existing appliances or as an extension to your current heating system.
You may even choose to add an electric radiator that works independently of your central heating – typically when heating a conservatory or extension.
This can often save on expensive installation costs and be a little more practical than pulling up floorboards to move pipework or trying to work out if your boiler can handle the extra load.
Alternatively, you may opt for dual fuel heating which combines electric and plumbed power sources to give you greater heating control when you need it.
There's something to suit all budgets as well, with cheap designer radiators accompanied by the very same 20-year warranty as the most expensive available models. You can find out how to make sure you find the right budget rad in our guide, Cheap Designer Radiators: Too Good To Be True?
Let's take a closer look at the different types you will find at BestHeating.com
Plumbed radiators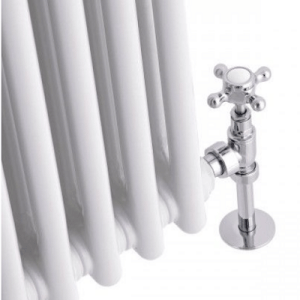 As you may expect, plumbed radiators make use of the hot water supplied by your boiler to produce a warm and comforting heat.
These radiators are usually controlled centrally as part of your central heating system.
It's often very simple to swap out an old plumbed radiator for a new and more modern design, but if you are looking to add a plumbed radiator to your existing system – in addition to those you already have – you will have to consider the impact it will have on your boiler.
Plumbed radiators make up the bulk of the radiators in the BestHeating store.
Electric radiators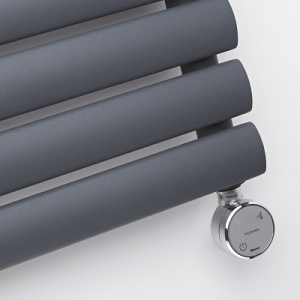 Working independently of your central heating, as their name suggests, electric radiators are powered by mains electricity.
Filled with an anti-corrosive, rust resistant heating solution, and heated by an element that is usually inserted into their base, electric radiators at BestHeating are both durable and efficient and should always be installed by a qualified electrician.
Available in a range of sizes and styles, these radiators are ideal for use during the summer months when you may only want to heat a single room and not the entire house.
Find out more about them in our guide to electric radiator sizing.
Dual fuel radiators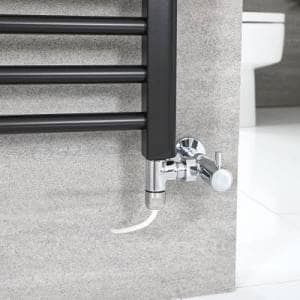 An intelligent and practical combination of both plumbed and electric variations, a dual fuel radiator features the same sort of heating element that an electric radiator has, but it is connected to your plumbed central heating too.
This allows for the radiator to be used as part of the entire central heating of your home, while also offering the independent functionality on offer with an electric design.
So, in winter, it works with the central heating and then in summer it can be isolated and used independently just like an electric radiator – perfect for bathrooms, shower spaces and conservatories.
Check out our ultimate dual fuel towel rail guide for more info.
Choosing the correct radiator size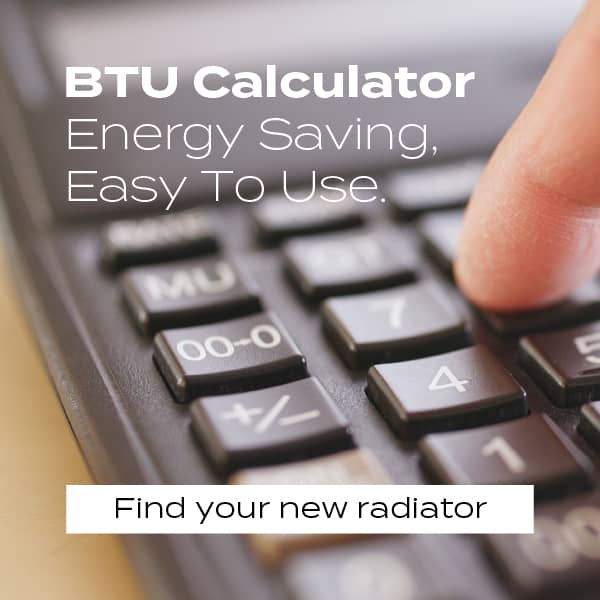 When it comes to choosing the right size of radiator, many people use a simple BTU calculator like ours to work out their requirements.
But the materials used, the height and depth of the appliance and even the colour, can each have an impact on a radiator's output.
For example: You could select a tall and thin designer radiator or a more standard compact design that is a little deeper and both may have similar outputs to one another.
Or, as an alternative, you could choose two radiators to meet your BTU calculation and use them as more practical decorative items in your room.
To calculate your BTU requirements, use our BTU Calculator to guide you to the best choices and check out our helpful article on sizing radiators for an extra bit of advice.
BestHeating top tip
To heat any space in your home effectively and efficiently, choosing a radiator with the correct heat output is vital for the space.

For plumbed radiators, you need to look for the BTU output figures listed in the product specifications on every radiator or towel rail product page.

For electric, look for the wattage outputs. Every electric radiator product listing shows the wattage output of the element supplied with the radiator.
Calculate Your BTU Requirements
What materials are radiators made from?
Radiators are generally made from one of these four materials:
Cast Iron
Aluminium
Mild Steel
Stainless Steel
You may not think it at first, but the material that a radiator is made from can have an impact on its performance.
How quickly it heats up and how long heat is retained by the radiator, can all be affected by the material the appliance is constructed from.
But is there one radiator material that is better than the other?
Well, that depends on what you want and how much you would like to spend – you could say it's "radiator relative" (sorry).
Cast iron radiators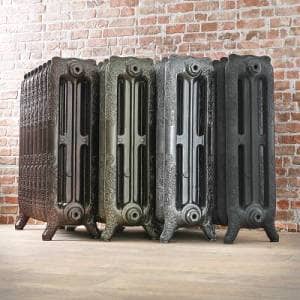 An "old-school" classic (quite literally in my old school), cast iron was a popular choice for home heating before modern home insulation became a thing people knew about.
It is slow to get going, but it will hold onto its heat for a far longer period than steel or aluminium alternatives will.
Plus, because of the nature of the material, you will find a range of more ornate and detailed designs in cast iron than you will in any other range.
Discover our extensive collection of cast iron radiators if you're considering a touch of vintage styling for your home heating.
Mild steel radiators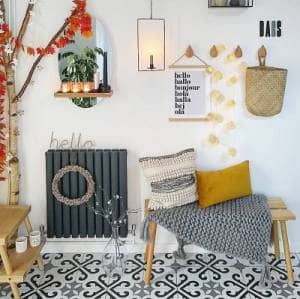 Low cost and incredibly common in home heating design, mild steel is a dependable and surefire winner when it comes to heating your home.
A durable material that has been around in radiator construction for over 50 years, mild steel features in a selection of both decorative designer radiator styles, as well as being the prominent material found in standard convector type radiators too.
Hardwearing and built to last, at BestHeating you will find that many mild steel radiators feature an industry-leading guarantee of up to 20 years.
Aluminium radiators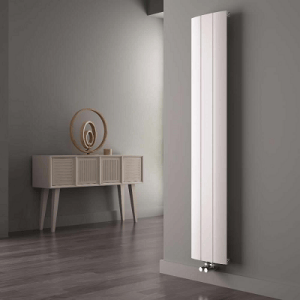 Of all the radiator materials there are, Aluminium is the one that heats up the quickest.
As a superconductor, Aluminium is amongst the most effective materials for warming a space quickly and efficiently.
That said, as quickly as it heats up, it will cool down again just as fast, which could be considered a bad thing, but arguably makes it perfect for achieving the ideal ambient room temperature too.
Lightweight and easy to install, an Aluminium radiator is perfect for installation on interior stud walls and will work in the same way that steel and cast iron radiators will.
Check out our full range or pay a trip to this article on why you should consider Aluminium rads!
Stainless steel radiators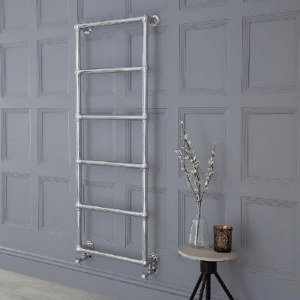 As you'll already be aware, if you take one look in your cutlery drawer, stainless steel is designed not to rust, making it the ideal material for radiators and towel rails.
Keeping its heat long after you switch off the power supply, stainless steel is usually used for bathroom radiators, for the obvious reason that you may often drape a damp towel over it and it won't do any harm.
A strong and solid choice for a heated towel rail, the stainless steel radiators at BestHeating are constructed from Grade 304 stainless steel, making them amongst the very best quality items available.
Discover the range and add a touch of durable quality to your bathroom heating.
What styles of radiator are available?
Modern radiators feature a selection of styles for you to choose from, each with their own unique looks and designs.
There are several benefits (and drawbacks) to each – and a few variations to consider too – but at BestHeating you will find:
Convector radiators
Type 11 convector radiators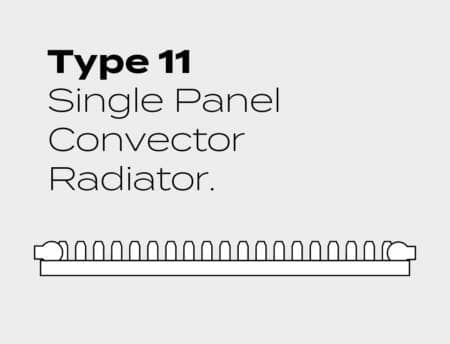 As the name suggests, these radiators feature a single panel that fills with water to heat your space. Known as Type 11 convector radiators, they are amongst the most common radiators in UK homes.
Alongside their single panel, they also feature a set of convector fins at the back that are designed to increase the surface area of your radiator and help to raise its heat output.
You can learn more about Type 11 convectors in our handy guide.
Type 21 & 22 convector radiators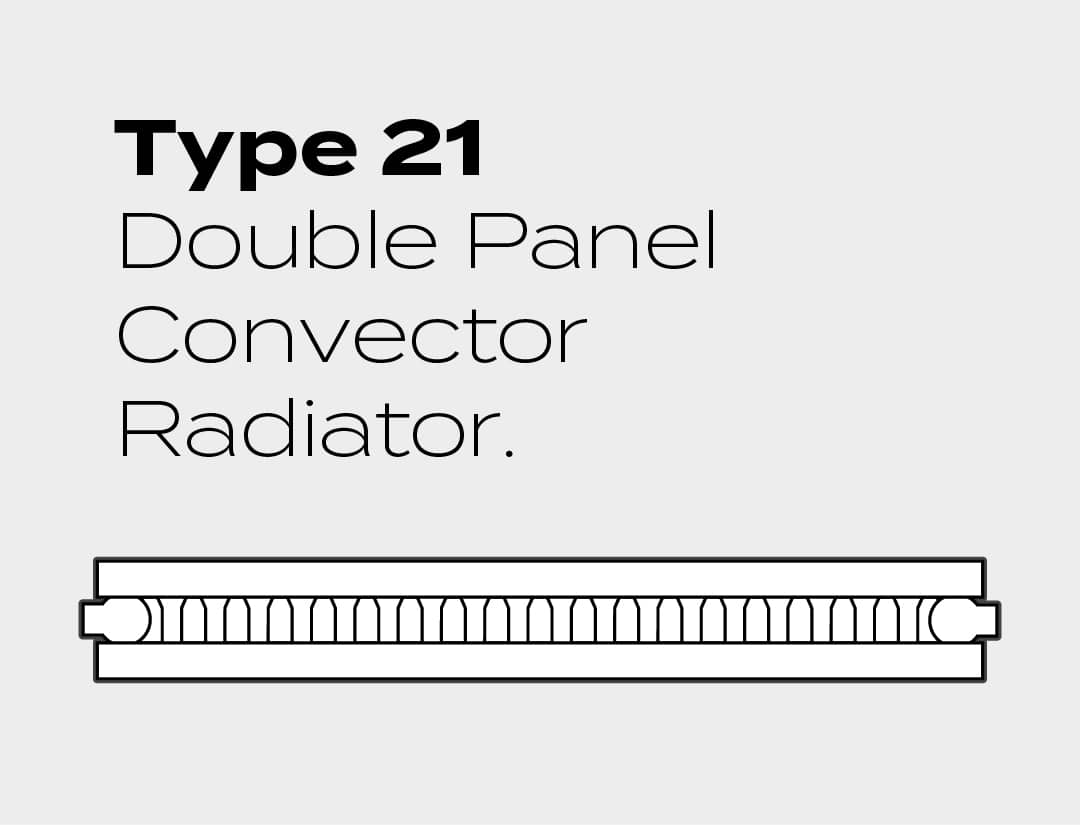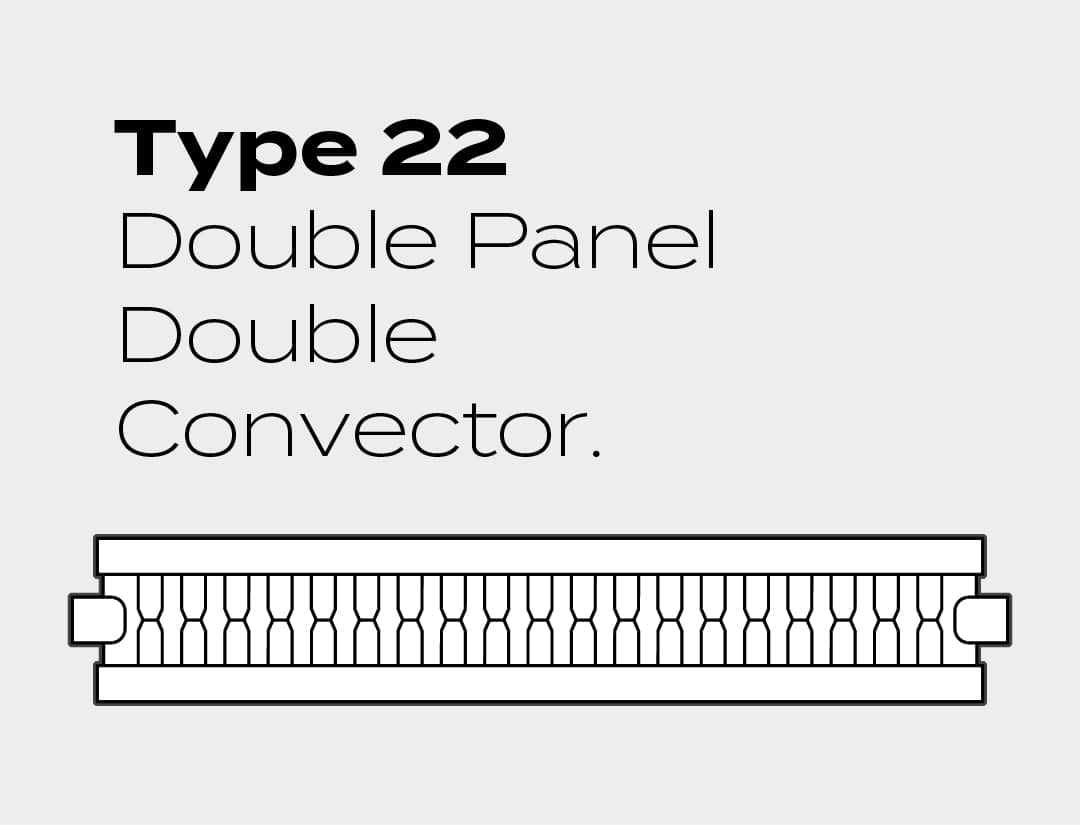 Again, the clue to these radiators is in the name – double panel.
Double panel convector radiators have an additional panel that sits behind the other and they come in two variations – Type 21 (two panels & one set of fins) & Type 22 (two panels and two sets of fins).
Visit our expert convector radiator guide, to discover more about the difference between these types of convector radiators.
Single panel designer radiators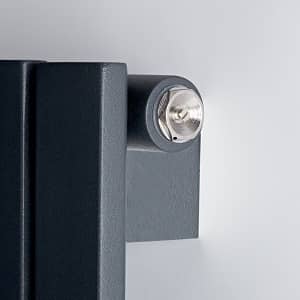 Working in just the same way as the radiators above, single panel designer radiators are often called flat panel radiators.
These radiators usually feature a set of flat individual columns that are filled with hot water or – in the case of our electric radiators – heating solution.
Though some styles can be more oval or round shaped – and some are just a big single panel all on its own – single panel designer radiators are designed to be slimline and help to make the most of a room's available space.
Double panel designer radiators
Simply put, a double panel designer radiator is just two single panels stacked beside one another – providing approximately twice the heat output as the single style.
Sticking out from the wall a little more than single panel radiators, double panel designer rads are also much heavier because they contain around twice as much water.
This is why you will sometimes see double panel radiators that feature radiator feet.
These can help to brace the radiator and take pressure off the wall on which you choose to install the appliance.
Horizontal radiators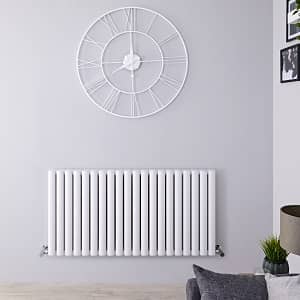 The standard radiator shape and style.
Wider than they are taller in shape and most commonly found under windows – as that is usually the coldest part of the room – horizontal radiators have been a mainstay of domestic home heating for some time.
All Type 11, 21 & 22 radiators are horizontal in shape and there is a huge range of affordable designer horizontal radiators available too.
If you are simply swapping out a dated older radiator for a modern design, in terms of style and practicality, this shape is definitely the safest option.
They tend to be a little less expensive than vertical radiator designs and feature a range of finishes, to complement a range of interior design schemes.
Vertical radiators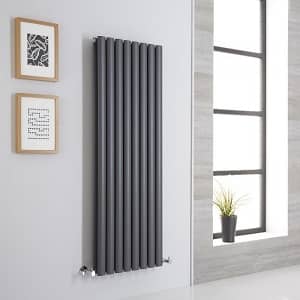 Not as common, but definitely growing in popularity all the time, vertical radiators are the kind that are taller than they are wide.
Great for saving space and often functioning as a decorative centrepiece rather than just to heat a space, vertical radiators are considered by some to be more like a piece of furniture than an appliance that warms your home.
With a wide variety of shapes and sizes available, here at BestHeating, we have one of the largest online collections of designer vertical radiators on the market.
From a range of manufacturers, including – Milano, Lazzarini & Terma – the depth and quality of designs available mean that, whatever space you are looking to bring heat to, there is a vertical radiator that will be ideal for the job.
Traditional column radiators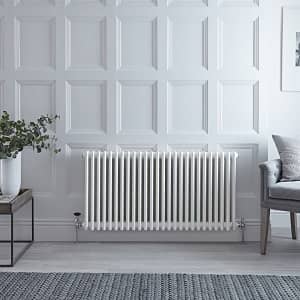 Including both steel and cast iron styles, these vintage look column radiators may evoke feelings of an era long since past, but they are equally adept at adding style and value to a more modern home too.
The Milano Windsor range is all steel and is available in both horizontal and vertical designs to suit your space, with finishes ranging from white & matt black to anthracite grey & raw metal lacquer.
These radiators come in two, three or four column designs and as you may expect, the larger the size, the higher the heat output and more space they will take up in your room.
For a more adventurous look, the Windsor range also features a selection of dramatic metallic finishes too, including copper, brushed gold and silver designs that will create a hyper-stylised focal point in any space.
If it's a Georgian restoration project you are undertaking – or if you just love the period look – the ornate detailing and evocative styles of our cast iron collection could be just the ticket for your home.
Discover more about Beatrix, Tamara & Alice to find out why our cast iron rads are amongst the best cast iron solutions on the market.
Heated towel radiators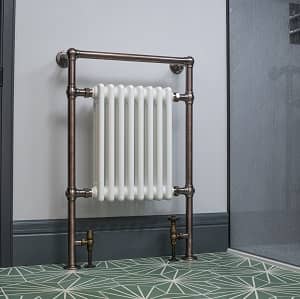 Heated towel radiators – or heated towel rails if you prefer – are specifically designed to heat your bathroom, ensuite or cloakroom space.
So called for their ability to accommodate towels, these durable radiators offer much in terms of style and practicality, with a range of sizes and shapes to suit your bathroom heating needs.
From tall ladder styles to more compact traditional designs, the options are many and varied.
Finishes range from standard chrome to brushed gold and oil-rubbed bronze and feature several profiles depending on your requirements.
Most designs are available in plumbed, electric and dual fuel variations and many feature warranties of up to 10 years too!
Discover the full heated towel rail collection, or check out our ultimate heated towel rail guide for some extra inspiration and info.
Coloured designer radiators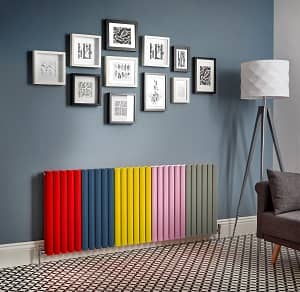 For an entirely different and bold approach to heating your home, coloured designer radiators offer a vibrant and unusual alternative to standard radiator designs.
With several colours on offer, there is a finish to suit almost any taste and finishes that are perfect for children's bedrooms, man caves and more eccentric office spaces too.
At BestHeating, you will find the Milano Aruba and Capri ranges feature these coloured designs, and despite what you may think, they have proved very popular since their appearance in our store a year or two ago.
Horizontal and Vertical installations are available, and if you are struggling to decide exactly which colour you should choose for your home, why not take our test to see which one suits your personality best?
Radiator accessories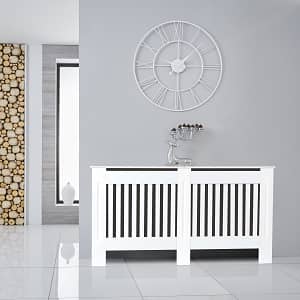 You could be forgiven for thinking that a radiator has no need for accessories, but there are a number of additions that could enhance the look and functionality of the appliance.
From robe hooks to towel bars and even covers to hide your ugly convector radiator, there are several clever ways to save space and enhance the look of both new and old radiator designs alike.
Add a touch of authenticity to your cast iron radiator with a specially designed wall stay, or heat your bathroom with a vertical radiator that features a stylish chrome towel rail attachment.
At BestHeating, you'll discover an array of radiator accessories to help you make the most of your home's heating.
Do I need radiator valves too?
The short answer is, yes you do!
Radiator valves can help control the output of radiators in individual rooms and without them, all the water would come out of the radiator and ruin your floor!
Controlling a radiator's output can be done manually with standard radiator valves, or remotely with Smart or Connected valves.
You will also find a selection of thermostatic radiator valves (TRVs) too – they are the ones with the numbers on – that are a little more complex than your basic manual valves.
Find out more about TRVs in our helpful guide, or read on to get a basic overview of each of the valves you will discover at BestHeating.
Manual radiator valves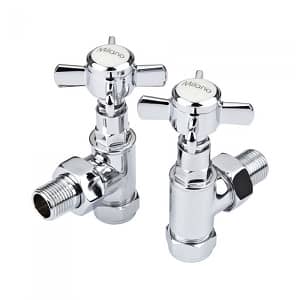 As the name suggests, manual valves are operated manually by hand.
These are the most basic valves available and work in a very similar way to a tap – lefty loosey, righty tighty sort of a thing.
You'll find an array of both contemporary and traditional manual radiator valves at BestHeating.
Thermostatic radiator valves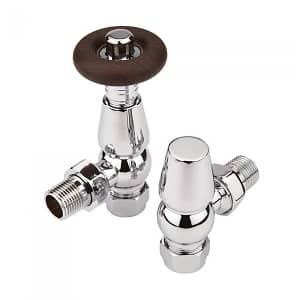 A TRV is a "self-regulating" radiator valve – meaning it pretty much takes care of itself and the heat output of your radiator.
It does this by sensing the ambient temperature of the air in a room and adjusting the flow of water into your radiator to ensure the temperature remains constant.
TRVs feature several numbers on a dial on the head of the valve. These are to allow you to adjust your TRV by hand to limit the output of your radiator.
Discover our range of TRVs and learn more about them in our guide to TRVs.
Smart radiator valves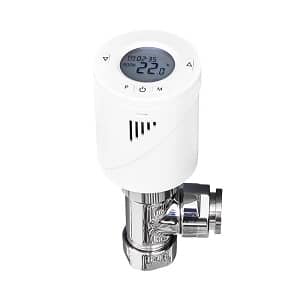 When compared to standard manual and thermostatic radiator valves, Smart valves are a little more advanced and help to create something known as zoned heating.
This means that as well as being able to operate them manually, they are also connected to a Wi-Fi hub and can be controlled via a smart tablet, phone or other device.
They also feature a range of other functions too, such as open window detection, geo-location (that can ready your home heating when you're on the way home) and scheduling, allowing you to be in complete control of your home's heating, wherever you are.
Learn more about Smart heating kits and Smart valves with the help of our ultimate BestHeating guide.
Radiators for every room of your home
No matter what room you're looking to improve, at BestHeating it is our mission to help you to transform your habitat and bring warmth, comfort and style to any space.
From your living room "lairs" and kitchen "grazing grounds" to "cosy bedroom dens" and the "tranquil wetlands" of your bathroom, we have a heating solution to suit any style or taste.
So let's take a look at the options for the different rooms of your home.
The living room radiator?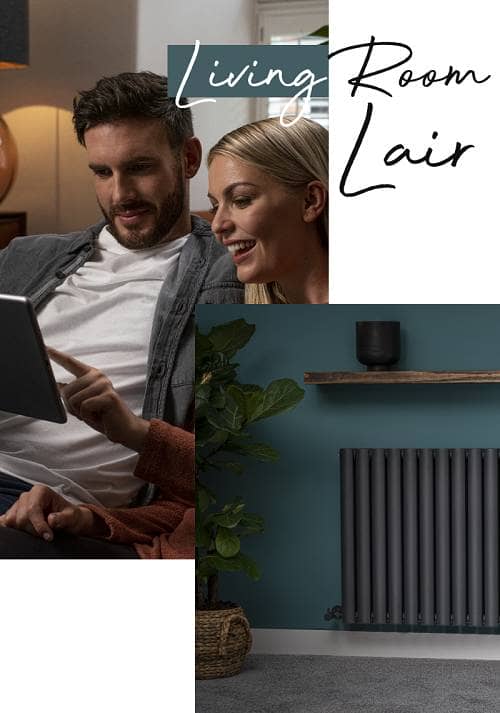 If you're like most people, much of your time at home will be spent in the living room.
From curling up in front of the TV to having an afternoon nap – whether you call it the living room, lounge or sitting room – the chances are you spend most of your leisure time there.
Because of that, it's only right to make the space sing with style and panache and have a real sense of homeliness about it.
And what better, more functional way is there to achieve a goal like that, than with a designer radiator?
Vertical designer radiators make a big style statement regardless of the room you put them in, but in the sitting room they are especially grand and bold and help to maximise space.
Radiators were historically placed under windows to help release heat into the room, but modern vertical radiators with high outputs can adequately heat a space without having to ride on the back of any draught from a window.
If you're not keen on a vertical radiator, you could easily swap out your old convector for a fresh modern horizontal designer radiator instead.
Keeping your radiator where it is – and improving its style – means spending less on a plumber and a new horizontal radiator will help to add an attractive finishing touch to your living room lair.
Check out our living room radiators guide for advice on transforming your living room lair.
Check the links below to browse a selection of our favourite living room radiators.
Milano Capri – flat panel designer radiators
Milano Java – vertical designer radiators
The bedroom radiator?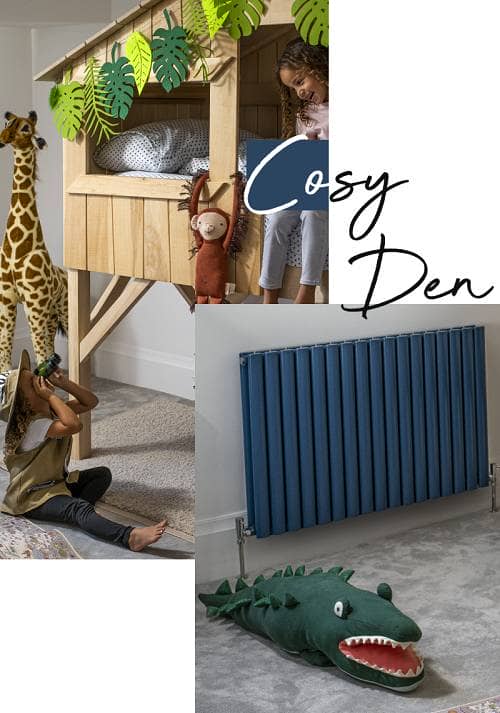 A high-quality bedroom radiator could be the difference between starting your day in a warm and welcoming mood or shivering under the covers not wanting to face anyone.
As the first and last thing you see each morning, it makes sense to have a good-looking bedroom radiator staring back at you, don't you think? We do!
In your bedroom, don't think that you have to stick with layout of your existing pipework.
Where the pipes currently are shouldn't automatically dictate the position of your bedroom radiator – if it isn't working where it is, move it!
A shift from one side of the room to another could free up valuable floor space for furniture and potentially make the room more economical to heat.
Another thing to consider for your bedroom heating is an electric radiator.
Easier to install and requiring less maintenance, an electric designer radiator offers a little more flexibility and control of temperature – making them the perfect bedroom heating solution.
Space saving vertical radiators help to make even the smallest bedroom appear bigger, while cast iron and steel column designs are perfect for vintage style lovers.
If contemporary is more your thing, combine form and functionality with a mirrored designer radiator and kill two birds with the single proverbial stone.
Whatever your style, our collection features a range of designs and finishes to complement any bedroom space and help you add a wow factor to your "Cosy Den".
The bathroom radiator?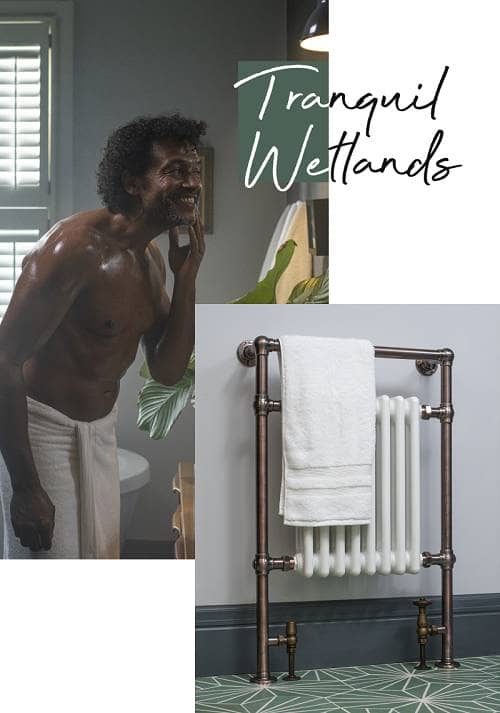 Your bathroom radiator needs to keep towels warm and dry and enhance the fixtures and fittings that you already have in your "Tranquil Wetlands".
Of course, if you're a little bit 'out there' you could go for something that's a huge departure from the norm; but generally, your bathroom radiator or heated towel rail is an extension of your other brassware.
Vintage style classics include the Milano Derwent and Elizabeth collections, both designed to add a touch of warmth and authenticity to a traditionally styled bathroom space.
While lovers of a more modern approach may opt for the matt black delights of the Nero range; combining a dark finish with long-lasting durability, to create a striking look that stands the test of time.
Nothing beats stepping out of the bath or shower to be greeted by a warm and welcoming towel, and whether it's a compact en-suite or a grand master bathroom, everybody wants a stylish heated towel rail to be on hand to provide it.
With both dual fuel and electric powered options available, you can have greater control over your bathroom heating then ever before.
To learn more about finding the very best bathroom radiators, check out our top 7 towel rails!
The kitchen radiator?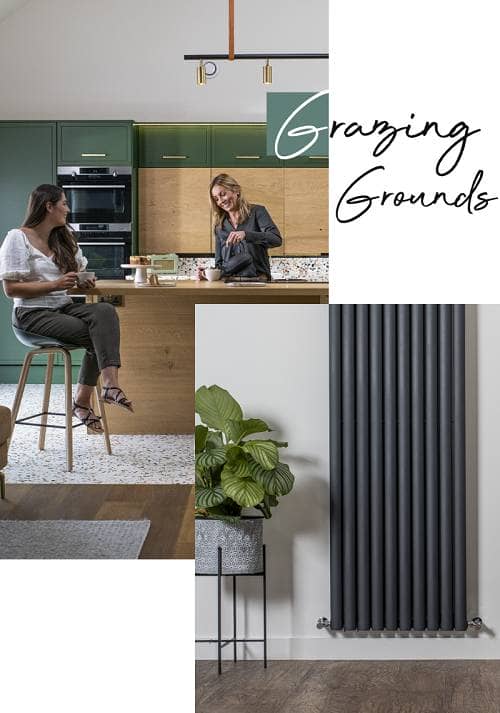 Kitchens have become the focal point of many a modern family home. Contemporary kitchens are now designed for families to cook with one another and to help bring people together in one space for entertaining.
Though usually the warmest room in the house – because of the oven and hob – you'll still want to keep your kitchen heated in the winter when the temperature drops, so a durable kitchen radiator is a must for any "Grazing Grounds".
Luckily for you, there are a huge number of options available that will add a touch of style and elegance to your kitchen and still provide you with the warmth that you'll need when the days start to get a little shorter.
A small kitchen might not be the biggest heating challenge you'll ever face, but finding somewhere for your new radiator to go – what with all the worktops, cupboards and appliances to contend with – can be quite difficult.
Thankfully there are stylish, compact heating solutions available that will give you the heat that you need and help to add an impressive design touch to your space too; turning a once bland bit of warm metal into a statement-making piece of kit.
As you would expect, a large kitchen will require a radiator with a much higher heat output, but modern designs mean that you don't need to look at an over-sized radiator to adequately heat the space.
Newer radiators combine seamless functionality with intelligent design, so you can make the most of the styles on offer regardless of the size and shape of your kitchen space.
Discover a selection of affordable kitchen radiators and learn how you can make the most of your kitchen with our ultimate kitchen heating guide.
Other people's radiators?
So, now we've given you all the radiator information you can handle, let's take a look at how some of our customers have transformed their heating habitats with the help of BestHeating.

John trained in journalism before finding his way to the BestHeating Advice Centre team. He uses his journalism skills to meticulously research heating topics and bring you the latest news and views on all things home heating related. He'll also beat you at any sport that involves a cue!