The Ins And Outs Of Immersion Heaters

What Is An Immersion Heater?
An immersion heater is one of a number of green heating options that are sure to grow in popularity as countrywide concerns over energy costs continue to escalate.
Essentially, immersion heaters, also occasionally referred to as unvented hot water systems or megaflow boilers, use electricity to heat water, and can also operate via solar panel power alternatively.
In this blog, we'll take a look at the ins and outs of immersion heaters, discussing the pros and cons of the systems and deciphering whether they can assist in the quest for cheaper energy bills. And even explore if there's a way in which the presence of an immersion heater can allow you to claim free hot water?
Read on to find out more…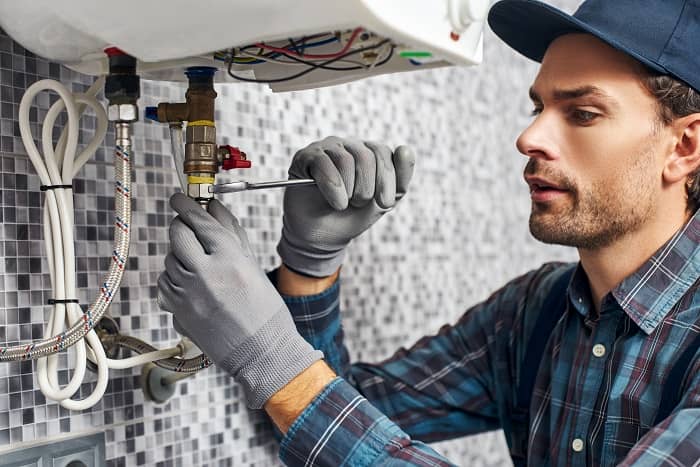 How Do Immersion Heaters Work?
An immersion heater is an electric water heater contained within a hot water cylinder. Put relatively simply, immersion heaters operate in a similar manner to a kettle, utilizing an electric resistance heater – typically a coil or metal loop – to heat the encapsulating water.
Immersion heaters connect to their power supply through a cable, and they can be turned on and off very easily, given there is no requirement to have the water within the hot water cylinder constantly heated.
These systems can act as the main water heater for a home or commercial property, or provide a reserve option water heater for a combi boiler.
Which Properties Are Best Suited To Immersion Heaters?
The majority of UK households will typically lean upon the use of a combined central heating or hot water boiler for the heating of their home and provision of a hot water supply to the likes of home radiators and heated towel rails. As aforementioned, in properties such as this, an immersion heater might be considered as a backup proposition.
However, some households, especially those in the absence of a gas supply, could opt to include an immersion heater as their primary hot water source. Think the likes of studio apartments and blocks of flats – not only might an immersion heater be one of a smaller amount of available water heating vices, but it could also offer a more economically viable solution than a gas alternative as well.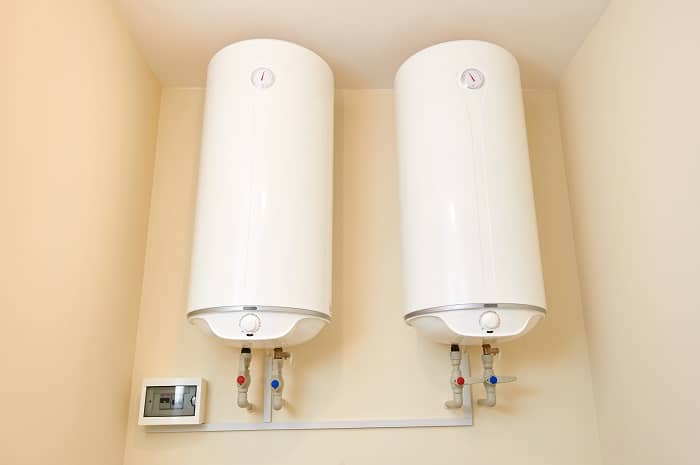 The Pros And Cons Of Immersion Heaters
Pros
Immersion heaters operate independently from boilers or central heating systems. Therefore, if your boiler malfunctions, you can still deliver a hot water supply around your home.
Well insulated immersion heaters can ensure water is kept warm for several hours after the system is turned off.
An immersion heater with thermostatic controls will automatically switch off when it reaches the pre-set temperature selected on your thermostat.
Homeowners on an energy tariff can set timers on their immersion heaters so that it is only in use during off-peak hours, resulting in cheaper energy bills.
They are incredibly easy to work – immersion heaters can be switched on or off with a simple flick of the switch at the wall socket.
You might not necessarily need to replace a full immersion heater system if it eventually isn't functioning properly. Often, the heating element may have burnt out and simply need replacing at a much lower cost. (Heating elements are typically between £20 and £45, a full immersion heater replacement would cost £250 on average).
Cons
It is more expensive to heat water using electricity than it is with gas.
The majority of households will need to use an immersion heater for at least two hours per day to ensure the water is warm enough, which can tot up to significant heating bills.
Immersion heaters generally use around three kilowatts of electricity per hour, which typically amounts to running costs of around 50p an hour. Based on the use of a system for a couple of hours daily, annual energy outlays exceeding £360 are to be expected.
The water within immersion heaters needs to be warmed up to at least 50°C in order to effectively kill off bacteria.
Heating professionals can recommend immersion heaters are left switched on constantly. In the absence of thermostatic controls, this can result in soaring energy costs.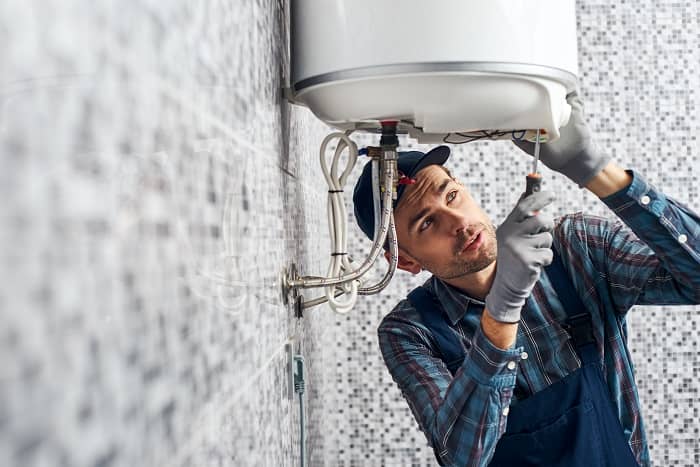 What Are Immersion Heater Alternatives?
In a gas-free property, a renewable energy alternative option exists in the form of solar panel heating for houses with a mainly south-facing roof. And this, amongst an array of green heating solutions, is a system that entitles homeowners who choose to have it installed to financial support in doing so. In particular, our blog on UK Heat Pumps Grants explains in greater detail.
Of course, boilers remain the most commonly found vice for the heating of water in a home. But aside from not representing a green energy source, the fact that gas boilers are associated with cheaper running costs can be offset to some extent as well with the incentives available to "go green." If your heart is set on a gas central heating system though, modern combi boilers would seem to offer the most efficient means of operation.
Get In Touch With BestHeating
Now you've got an understanding of the benefits and potential drawbacks of immersion heaters, you should be well placed to make an informed decision on whether or not they are a suitable vice for your home heating.
If you would like any further information surrounding immersion heaters or have any other heating queries at all though, please don't hesitate to get in touch with the BestHeating team. You can contact us via the comments section below, or reach us on Instagram, Facebook or Twitter.
With a background in sports journalism, John counts content writing amongst his key passions. He's always peppering our Advice Centre feed with reasoned and researched home heating tips, and providing expert solutions to the questions you want answering. Fine football and music connoisseur. In his own head, at least.
https://wpcdn.bestheating.com/info/wp-content/uploads/bh-immersion-heaters-blog.png?strip=all&lossy=1&quality=70&ssl=1
346
960
John Klee
https://www.bestheating.com/info/wp-content/uploads/bh-wordpress-advicecentre-logo-196x50-2.png
John Klee
2022-04-19 11:55:01
2022-04-19 11:55:03
The Ins And Outs Of Immersion Heaters