The Scandinavians created a whole movement in interior design around the idea of creating a home with a warmer feel. Hygge (hue-gah) is designed to promote our wellbeing, using our home as a place of emotional safety after being out in the world all day. Hygge design is not the only strategy for helping your home feel warmer; interior designers use many approaches to give that emotion of comfort and embrace. We explore a few of those ways in this article.
Start in the entrance hall
We often leave the hallway from our front door to our living area to the coats and the keys. It is seen as a thoroughfare to the cosier places in your home. Yet, it is the place that welcomes you on your return and is the area of your home that should feel most inviting. Therefore, thinking carefully about the lighting and décor in this space is essential to giving your home a warmer feel.
You could start with the lighting, choosing a bulb that gives off a softer, pinker light instead of a brilliant white glare. You can also put up family pictures by the front door to remind you of the purpose of this building that keeps you safe and together.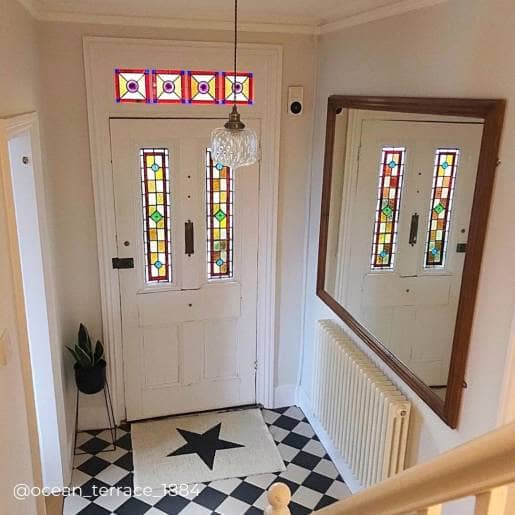 Throws and squishy cushions
Nothing says comfort better than a bunch of squishy cushions on a sofa meant for lounging. Although some sofas look stunning and create a sharp design, they might not shout comfort and warmth. Getting a sofa and filling it with soft cushions and a big throw adds to the sense of getting that hug at the end of a busy day. It also becomes a place to gather with the family rather than an ornament that creates a positive design feature.
Step onto warmth
Wooden and tiled floors are beautiful additions to a home and can bring a warm hue to a room with the right colours. Choosing woods with an orange tinge can make the light feel much cosier. However, there is also a need for a softer and more texture feel underfoot, and rugs can make all the difference here. Placing rugs in strategic places, such as at the side of your bed or under a coffee table by your sofa, can significantly affect your attitude.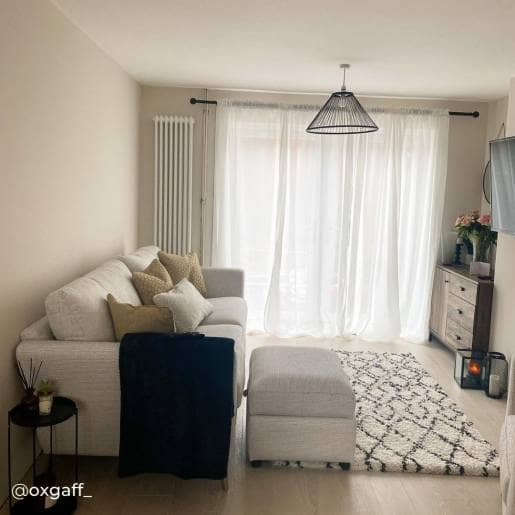 Softer lighting
We live with strong artificial light throughout much of our day, and it can be a strain on our minds and our eyes. Getting blue light into areas you use in the day is excellent for our mental health, as it mimics the qualities of natural light. However, as we wind down for the evening, we need warmer-toned LEDs to give that sense of a candlelight glow. Switching to lamps around the room in an evening with these warmer bulbs can make a significant difference to the warmth of a room.
Lined and velvet drapes
The right curtains can warm a room in two ways. First, compared to sheer linen drapes, the use of velvet or other tactile fabrics softens the room's edges. Second, lined, heavy draped curtains literally retain the heat into a room. Windows are a significant loss of heat from a room, and putting up heavier curtains can prevent cold drafts from leaking into your space.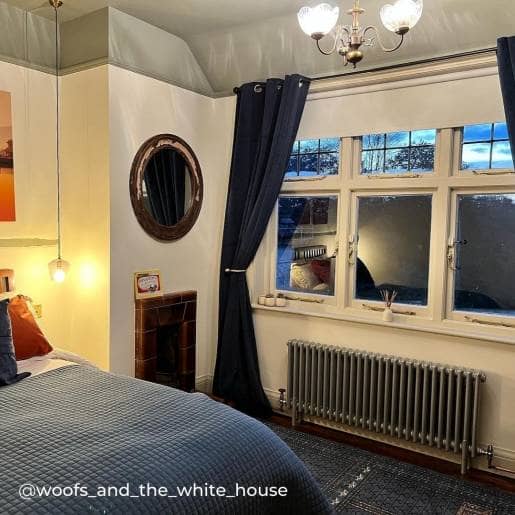 Put memories on display
Warmth is less a feeling from the outside and more an emotion from within. It is a sense that we have come home and feel needed and safe. While our interior design can do some of this work, the people do the heavy lifting here. Therefore, putting the memories of times spent with loved ones on display are more powerful than any paint colour or fabric choice. Having a gallery wall is popular in some interior design fields, but it can be as simple as photos on a mantlepiece or one bigger statement picture.
Summary
On a superficial level, bringing warmth to your design is about paint colours. Choosing the right hues can make a difference to the quality of the light and the snugness of space, and moving away from clinical whites can make a significant difference to a space feeling warm.
However, to really get that feeling, you need to think about warmth as an emotion. How can you use interior design to help you feel that hug of wellbeing that the Scandinavians understood so well? Using textures, light, and images can give you all you need to feel the warmth of the love of a true home.

Our guest bloggers are leading experts in the heating, plumbing and design industries. With their specialist knowledge and expertise, they bring invaluable, topical insight to the Advice Centre.