Home heating explained
We've come a long way from lighting fires in caves, haven't we?
These days there are quite a few ways to bring warmth and comfort to your home – from solar heating, range cookers, radiators, underfloor systems, boilers, open fires and a plethora of other options – but which heating system is the best, how much do they usually cost and which one will work for you?
If you've been asking yourself how you could improve heating efficiency, reduce bills and introduce a different way of thinking to your home's heating, then this guide is sure to 'light a fire' under you and help you to make the right choice.
We'll take you through the different types of home heating, – including gas, heating oil, LPG and renewable energy – the cost of each and all the potential savings that you could make too.
Heating on?
Sitting comfortably?
Shall we begin?
What is central heating?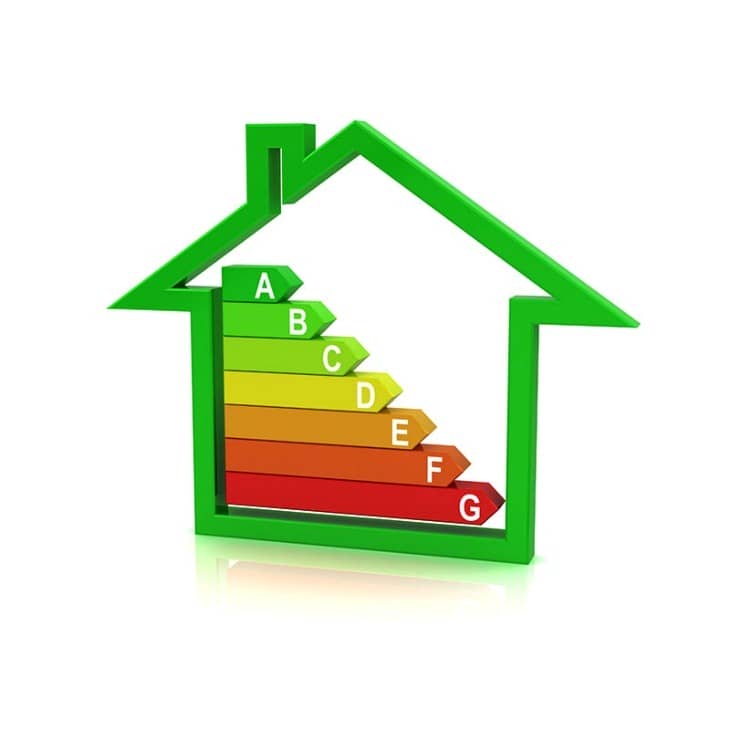 Amazingly, central heating systems are one of the most overlooked and taken-for-granted pieces of kit to be found anywhere in the home – I mean how often do you really think about it, other than when you're turning it on and off?
If you take a second to think about that, you'll realise that it's probably not really that much!
Providing warmth and comfort in every room, as well as supplying the hot water for use in the bathroom, kitchen and utility space, your central heating plays an integral part in your comfort and all-around well-being, so getting it wrong could spell disaster.
It's important to understand that the system providing your heating may not be the same as the system that brings you hot water, they may not even come from the same place.
There a few different variations on the 'central' heating theme.
You might have one of these set-ups:
A central heating system powered by a boiler and made up of radiators and underfloor heating, which also provides your hot water (this is the most common type of system to be found in the UK).
Individual storage heaters – or stand-alone heaters – and a boiler providing you with hot water.
A system that pumps hot air through vents and into rooms; air that is generated from a boiler that also provides you with hot water.
Or underfloor heating, which is unlikely to be installed in every room, but will work perfectly with any one of the systems listed above.
So what is central heating?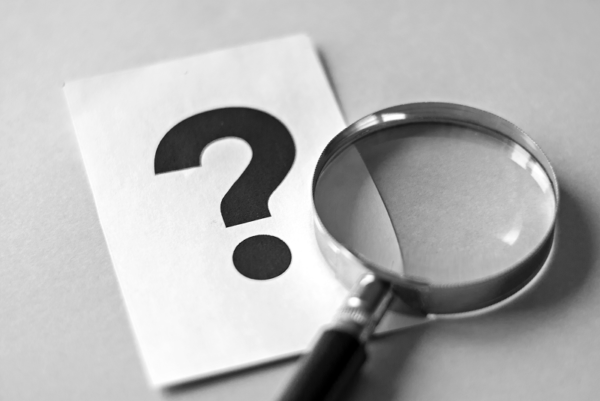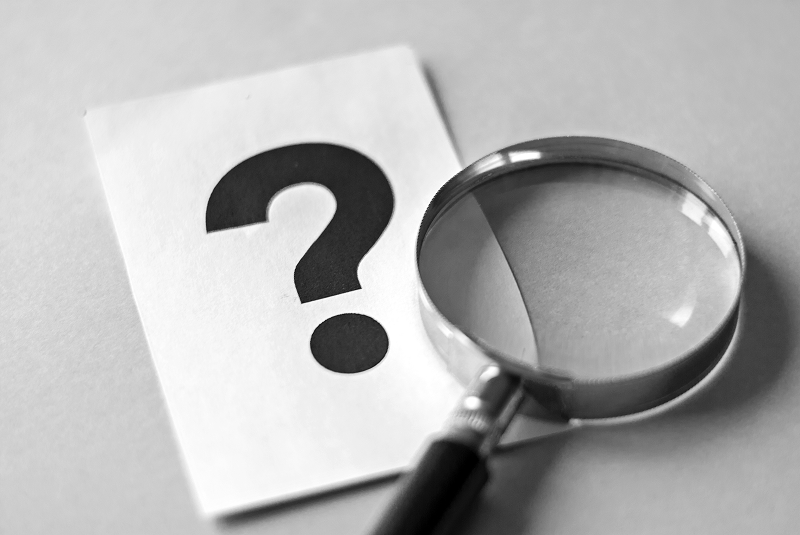 With most central heating systems, there will be a single boiler heating up your water. This warm water will then be circulated around your home through a system of pipes, into radiators and towel rails in different rooms.
The same boiler that feeds your radiators in this way is likely to provide the hot water that comes through your taps in the kitchen, bathroom or ensuite if you have one.
The vast majority of central heating boilers tend to run on mains gas – this is normally cheaper than any other fuel and has the lowest carbon dioxide emissions, when burnt, apart from wood (apparently).
And as for the boilers…
When it comes to boilers, there are three main types of boiler to keep in mind and consider for installation –
Combi boilers – The UK's most popular type of boiler, combi, or combination, boilers are considered a good economical option as they only heat the water that you use.
Conventional boilers – Also known as 'regular' or 'heat-only' boilers, they send hot water to your radiators and a hot water cylinder.
System boilers – Similar in style to a regular boiler, a system boiler will take up less space whilst still providing a steady flow of hot water.
To discover more about the different types of boilers available, check out our guide to buying a new boiler.
"What is the best heating for my home?"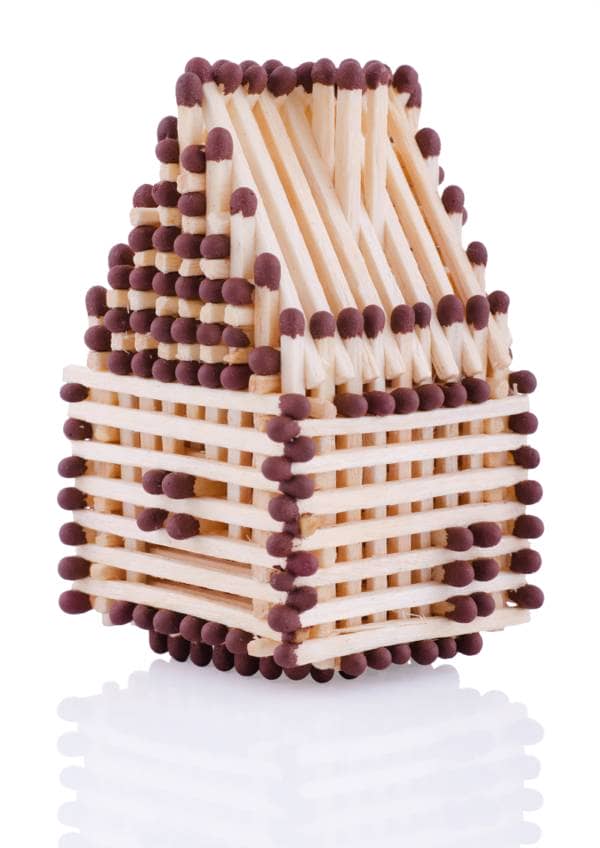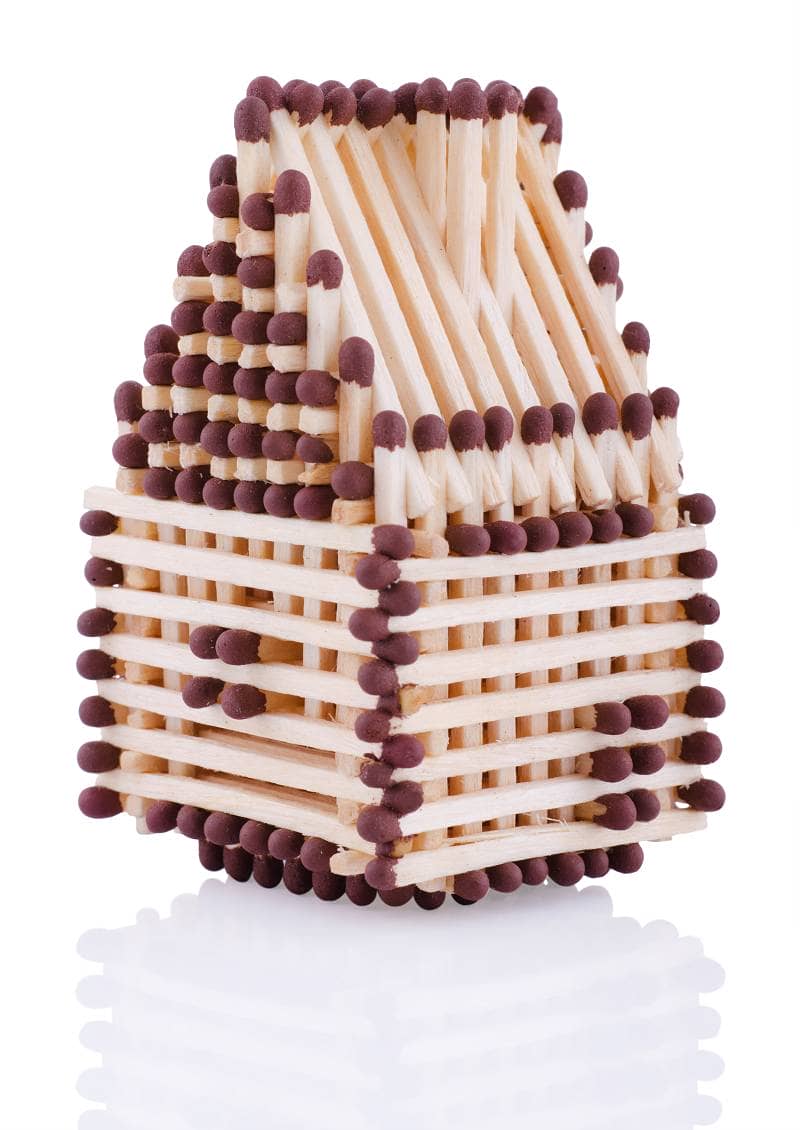 How you go about heating your home is incredibly important.
It's not just the fact that the best type of heating system will keep you warm and cosy in the winter, but a more energy efficient and well-chosen installation will help to keep your energy bills as low as possible, all year round.
These days, however, there are so many different types of heating system available, you could be forgiven for asking yourself which one is best for your home?
It could be that you're moving into a property with an LPG or oil central heating system, or you're simply wondering how you can reduce your gas bills – whatever it is, we're going to help you find out more about your home's heating system and how choosing the right one can make a big difference to your lifestyle.
What different types of fuel can I use to heat my home?
There are a few different types of fuels available for you to use and a wide range of boilers that burn them.
Here is a list of the most common:
Natural gas – The boiler burns methane gas from the gas mains in most UK towns and cities.
LPG – Liquid Petroleum Gas is burnt by the boiler, usually propane or butane.
Oil type C2 – the cheapest form of heating oil, using Kerosene – which is basically jet fuel (jet-powered home heating! Who knew?)
Oil type D – This is 'gas oil' which is more commonly used in large properties or commercial premises.
Solid mineral fuel – This is a system that burns coal.
Biomass – This can burn a range of organic materials – wooden logs, pellets or chippings.
Electric – This type of boiler is effectively a kettle (like you use for brews) just on a massive scale.
So let's look at the range of heating systems available in a little more detail and discover which one is going to help you keep more cash in your pocket.
Gas central heating
If you live in a home that is connected to the national gas grid, then it makes sense to assume that a gas-fired central heating system would be the cheapest option for heating your home.
In most cases you will already have a gas-fired boiler in your house and you can save money on long-term running costs by opting to install a more reliable and efficient one – either when the one you currently have has packed in altogether, or right now; if you have the time and money to spend on buying a new one.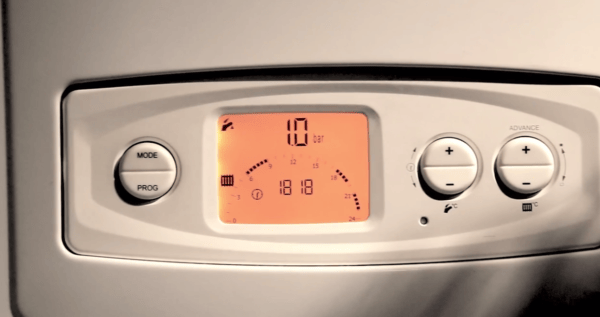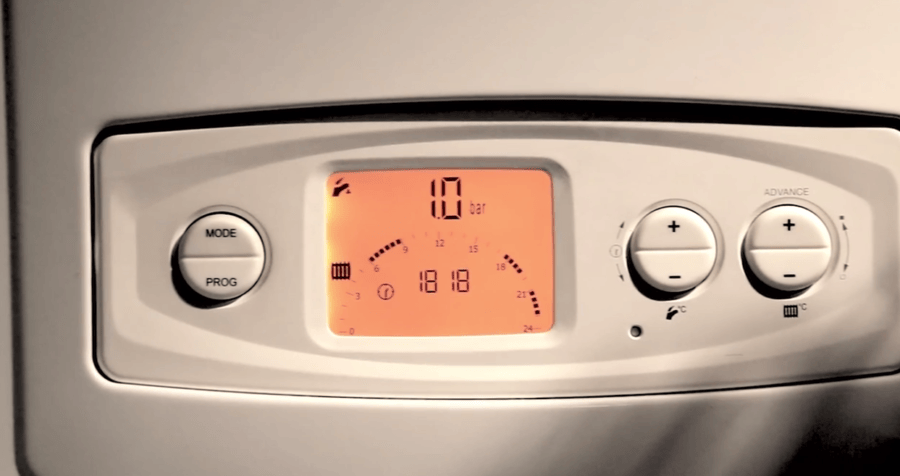 Most households in the British Isles have access to mains gas central heating (GSH).
These so-called 'wet systems' use a gas-fired boiler that will heat water to provide central heating – usually through radiators or perhaps underfloor heating – and hot water through taps in your home.
Some homes, not connected to the national gas network, can use electrical heating, LPG (liquid petroleum gas) or other heating oil alternatives (that we'll get to in a minute) that will each work in a similar way to GSH.
Check with your local suppliers on the cost of installing and maintaining these different types of system.
What are the pros & cons of gas central heating?
Pros of gas central heating –
Because gas is a highly efficient source of fuel, you get a good return for your money on every unit of energy that you use, and – as gas is piped directly into your property – there is no need to worry about storage costs; something that you would have to consider with LPG or heating oil alternatives.
Modern condensing gas boilers are now more efficient than ever and by making use of hot flue gases – that are normally wasted in a standard boiler – some newer condensing boilers will even operate at around 90% efficiency.
And replacing any standard gas boiler with a highly efficient condenser is pretty straightforward too – take a look at our guide on choosing a new boiler to discover what steps you should take before committing to purchasing a new boiler system.
Always use a Gas Safe Registered installer when having any gas work carried out in your property – one that holds all the relevant qualifications required for working on your gas-powered appliance.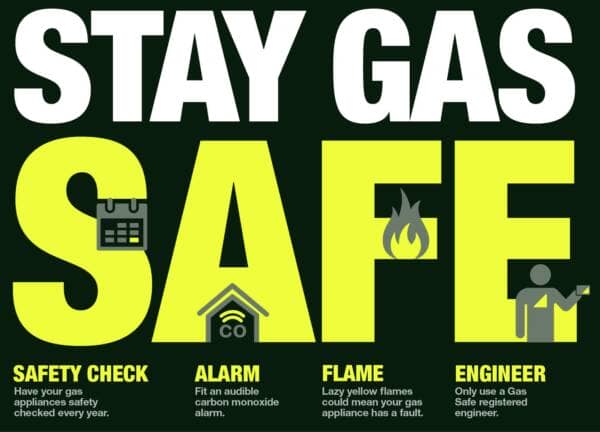 Gas is the most widely used heating fuel in the UK so – if your boiler breaks down or you're in the market for a new one – finding an installer on the Gas Safe Register scheme should be easy.
Remember, anybody, carrying out work on your boiler – or any other gas appliance in your home – is required by law to be on the Gas Safe Register and you can check an engineer or a firm's credentials on the Gas Safe webpage or call them directly on 0800 408 5500.
Cons of gas central heating–
Gas isn't a plentiful natural resource in the UK, we are no longer self-sufficient in its production and we are now having to compete with a growing demand for gas services from a range of countries across Europe and around the world – like all 'fossil' fuels, it's on the decline because eventually, it will run out!
Despite being the most 'popular' and regularly used fuel in the UK, as a fossil fuel, gas does produce carbon dioxide when it's being burnt, so can therefore NOT be considered as a clean source of sustainable energy.
Then there is the cost – and the practical – implications of installing a gas central heating system from scratch – it's not the cheapest thing to have to pay for.
It can be a disruptive process and – if you aren't on the grid – the costs can soon start to escalate beyond your budget.
"How much will a new combi boiler cost?"
A common mistake that people make when looking at having a new boiler installed is to go to our good friend Google and type the words "combi boiler prices".
The results that come up would have you thinking that you can get your hands on a new combi – and have it installed – for less than £1,000. This is just not going to happen.
Depending upon the size of the boiler you require, how difficult it will be to install and any additional charges incurred – like connecting to the gas grid – the lowest you can expect to pay is around £1,500, with a top estimate of around £4,000 in some circumstances.
According to the Energy Savings Trust, the average cost of a fully installed boiler replacement with additional TRVs on your radiators will be around £4,000 – but there are a number of things to consider when getting a fuller picture of the cost, like the type of property you have, the age of the system already in place, among other factors.
It's also important to remember that this cost doesn't factor in new radiators, it's just the cost of replacing the boiler and what that normally entails; so keep that in mind and don't forget the radiators!
"How much could I save if I replace my boiler?"
The amount of cash you could save each year does depend upon how old and/or inefficient your existing boiler is and the type of fuel it uses.
If you're replacing a D-rated gas central heating boiler, the savings aren't going to be as impressive as they are if you are doing away with a G-rated boiler.
Also, the type of property you live in will also have an effect on your savings.
A small mid-floor flat with a smaller system is not going to see as much of a saving as a detached house with a converted loft and 170 square feet of conservatory tacked to the back of it.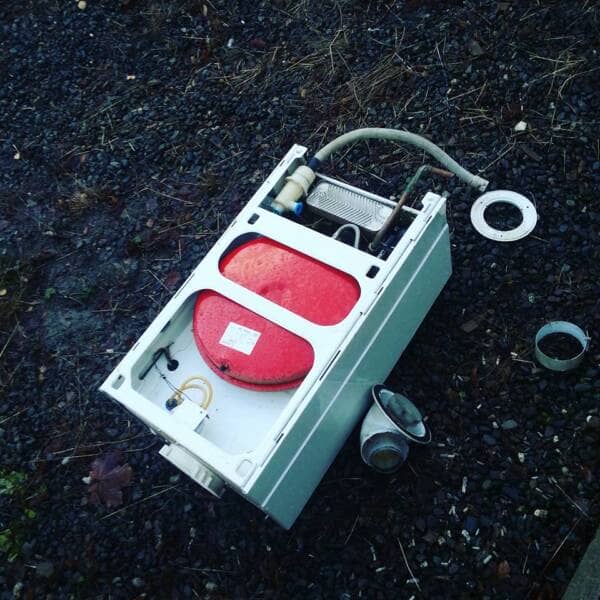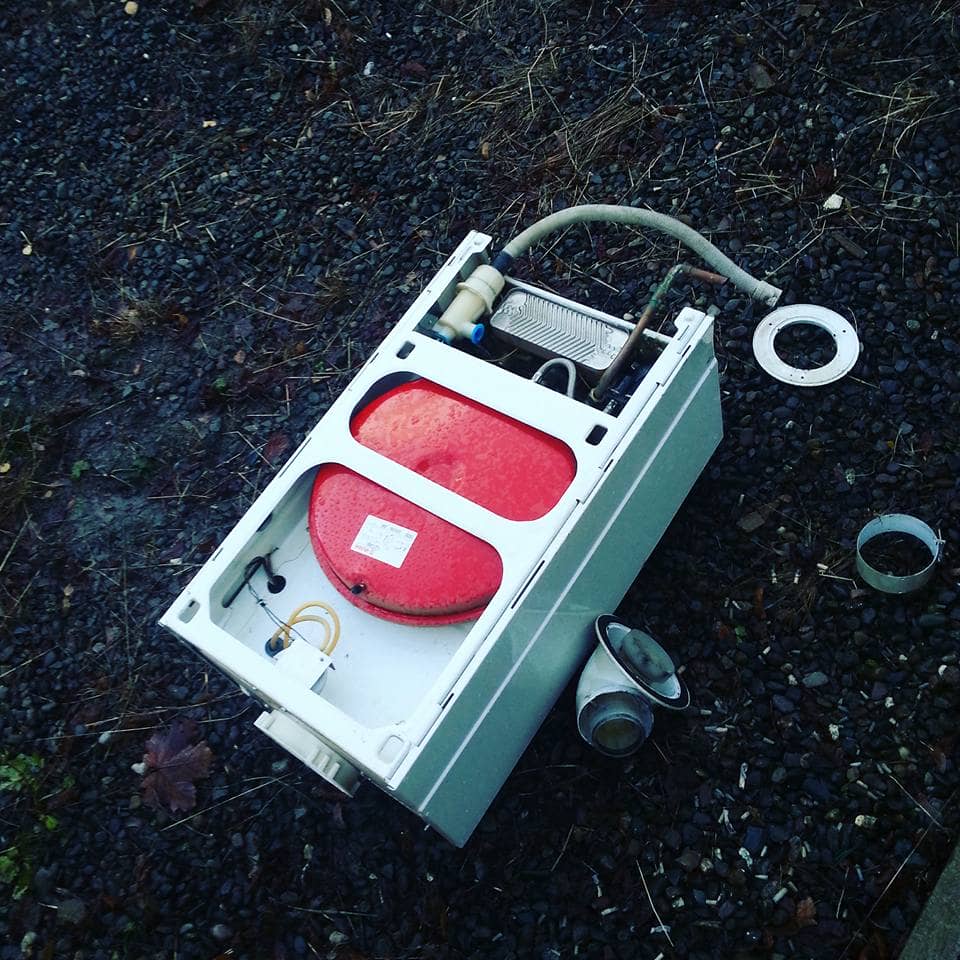 What you choose to replace your old boiler with and the additional extras that you might install may also have a big effect on any savings you might make.
Upgrading an old gas boiler that features a programmer and room thermostat, with a new and improved A-rated condensing boiler that also has a programmer, room thermostat and comes complete with some shiny new TRVs for your radiators, could save you around 20-30% on your energy bills.
For clear, independent and expert advice on replacing a boiler why not contact the Energy Saving Advice Service (ESAS) on 0300 123 1234 – they might also be able to help with funding a replacement too!
Electric central heating
If your home is one of the 4 million in the UK that doesn't have access to the gas grid, you could use electricity to heat it – because nearly every home in the British Isles has access to the electricity grid.
Be careful though, electricity can be expensive so it's important to check over everything before committing to electric central heating.
Let's look at the different options and their good and bad points so you can decide for yourself if electric home heating is suitable for you.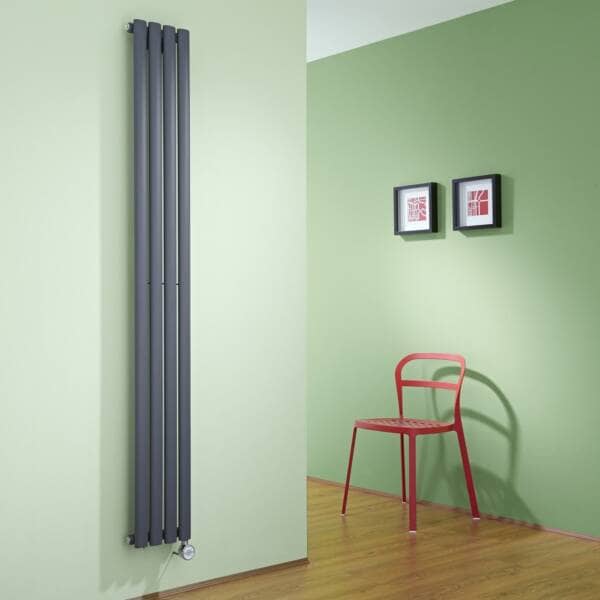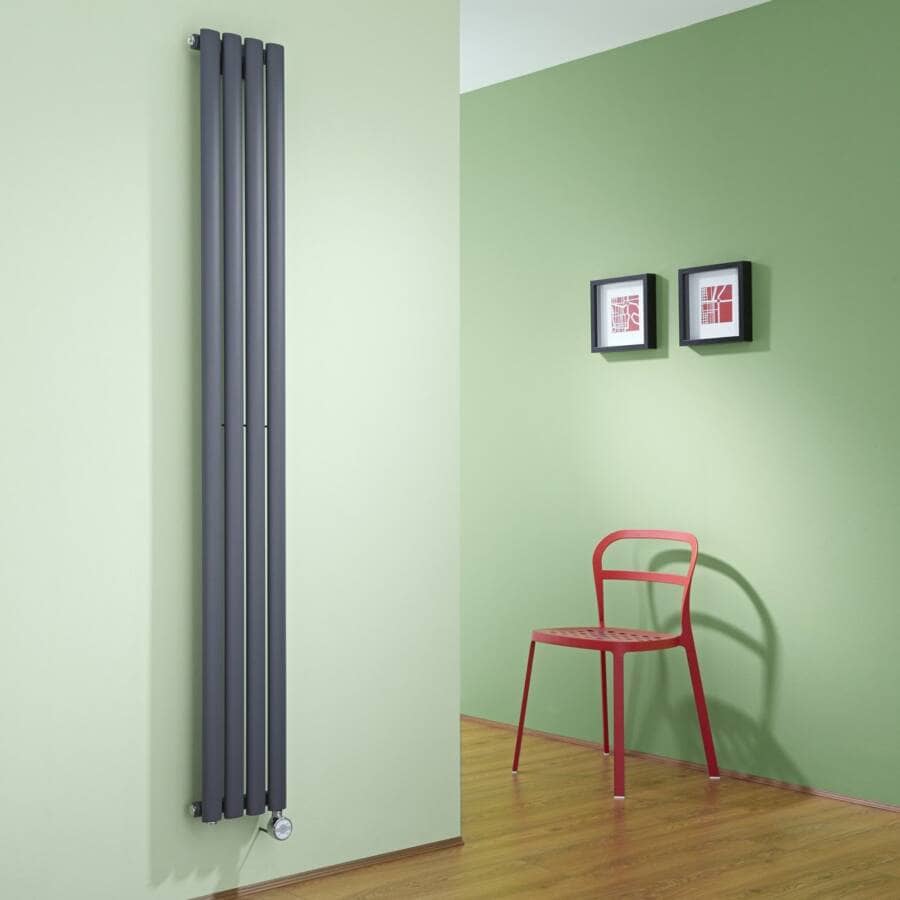 You can still benefit from 'electric' heating when you have any of the other types of system. As long as you have a supply, you can use an electric designer radiator like the one above. It works on its own, independently of your central heating system.
What kinds of electric heating are available?
Night-time Storage Heaters
The most cost-effective type of electric central heating uses storage heaters – and only the type that comes out at night!
These clever heaters use electricity to warm up special heat-retaining bricks with power that has been supplied at a cheaper – night time – rate.
These heated bricks then provide warmth to your home throughout the day – giving heat out slowly and keeping your home warm and cosy – think pit fire, only less messy and easier to maintain.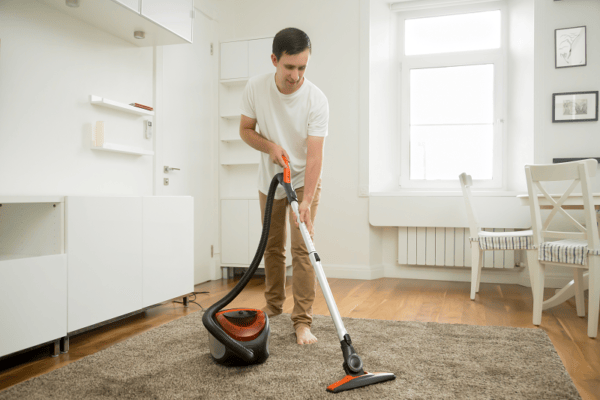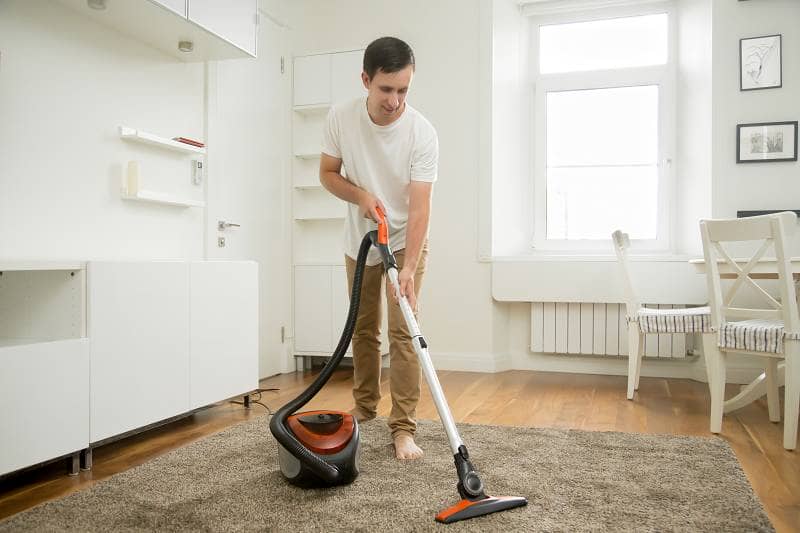 Economy 7 and 10
If you live in a home with night-time storage heaters, the power that is used to fuel the heating bricks mentioned above comes via a special tariff that offers cheaper electricity throughout the night.
Offering seven hours of cheaper electricity whilst you're asleep (or when you should be), these tariffs are known as Economy 7 and are often the reason you can hear your elderly neighbour doing the vacuuming (illegally) at 2 am.
Please note: There could be many reasons for your neighbour vacuuming at night time, but they shouldn't really be doing it – Environmental Health officers state that that kind of activity should be limited to between 8am and 6pm during the week, between 8am and 1pm on Saturdays and NEVER on a Sunday!!! (we've been doing it all wrong!)
Economy 10 works in the same way as Economy 7 but offers an additional three hours of cheap electricity to be used during the day – normally in the middle of the afternoon.
To discover more about how these different rates can be applied, have a chat with your supplier and shop around using a site like Money Supermarket and find the deal that suits you best.
Ceramic core electric radiators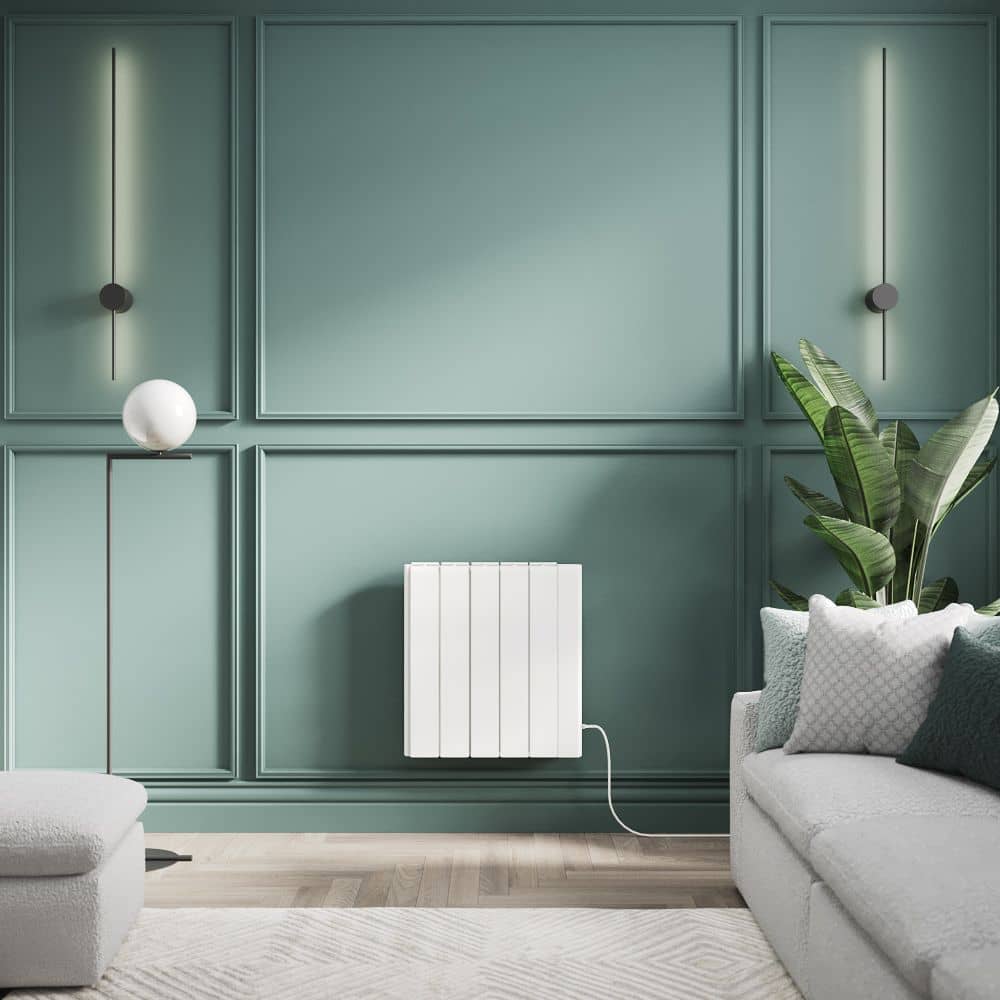 Ceramic core electric radiators are relatively new to BestHeating and in the heating marketplace as a whole.
They're great for lowering energy consumption and offer a decent alternative to older storage heaters and radiators.
Handily, they offer a simple "plug and go" set up, meaning in many cases you just need a nearby socket to plug them in to.
They offer energy efficient operation, customisable heating zones and rapid heat transfer, so they are definitely something to consider.
To learn more about ceramic core heaters, check out our dedicated ceramic core electric radiator guide.
How much does electric central heating cost?
According to OVO Energy, there are only 2 million UK homes that use electric storage heaters – and with good reason – when compared to gas (23 million UK users) it's just too expensive for many of us to even consider using it.
In 2020, The Department of Energy and Climate Change stated that the average UK gas user spent around £550 each year on 'space heating' – that's just heating the interior of our homes to you and I.
Leap forward to 2023 and the average UK gas bill (for heating and cooking, etc) has jumped to around 3 times as much.
In 2020, the equivalent for electricity ran to around £900 a year – if you were lucky enough to be on an Economy 7 tariff – but jumped dramatically to a truly astronomical £1,950 for those paying the standard rate of electricity.
A few years later and electricity bills may nit have risen quite as rapidly as gas, but you can still expect to pay around £2,000-2,500 for a 3 bedroom home.
The graph below (that I have stolen from OVO Energy) shows the cost per kilo-watt hour of each unit of usable heat – the figures are from 2015, but nothing much has changed since then.
For a more up to the minute (more or less) overview of energy costs, pay a visit to Nottingham Energy Partnership.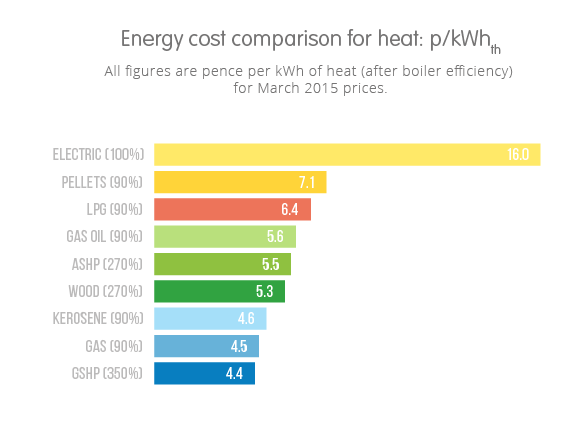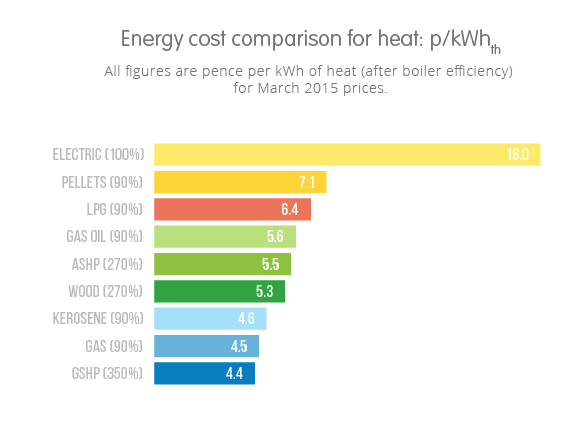 Image taken from OVO Energy
Looking at the graph tells us one thing – electricity is one hell of an expensive way to bring warmth and comfort to your home.
What are the pros & cons of electric central heating?
Pros of electric heating –
Because storage heaters don't require any pipework or a flue – in the same way that a gas central heating system and radiators will – this kind of system is much easier (and therefore cheaper) to install than a gas central heating system.
A storage heater also requires a lot less maintenance than other heaters. With fewer moving parts to go wrong, a night-time storage heater won't need to be serviced annually – saving you money over the lifetime of the system.
And an important point to bear in mind is that electricity is available almost everywhere in the United Kingdom, whereas gas is not. So depending on where you live, mains electricity may be the best and most affordable option for heating your home.
Cons of electric heating –
When you break it down to cost per unit, electricity is anywhere between 3 and 4 times more expensive than gas.
Also, just like gas supplies, the cost of electricity is rising and expected to continue to rise for some time – if not for the remainder of life on earth!
The obvious problem that electricity has, is that most of the UK supply is generated in gas-fired power stations, so if the price of gas goes up, so will the cost of your electricity.
Despite the Economy 7 and 10 tariffs being cheaper during the night, the daytime running costs on these tariffs is considerably higher than single-rate electricity tariffs – so while you do get a cheaper rate for your heating, using any appliance throughout the day – particularly an extra electric heater – could be rather expensive.
There's also a lack of control to consider when using older storage heaters. An older model will give out heat for as long as the internal bricks remain warm, but if you haven't had the heating on for a while and then switch on the night storage heater, you're not going to benefit till the following night.
And you may also find that you have to keep an eye on when they turn on and off, as older models don't have an automatic setting that measures the temperature in the room and then adjusts accordingly, so you might have to keep a close eye on the weather forecast to avoid getting too warm or staying too cold, depending on the weather outside.
LPG (Liquid Petroleum Gas) central heating
If you aren't familiar with liquid petroleum gas – or LPG – and you live in one of the 4 million UK households that are not on the gas grid, then you really need to pay attention to this next bit…
The difference between mains gas and LPG central heating is that the LPG option is delivered directly to your door and stored in a tank, and not piped in from the North Sea or from some far off distant land you've probably never heard of – you can even get it in smaller canisters for your barbeque too.
So, what does it cost to run LPG, and what are the good and bad bits of using it yourself?
We're no experts (by any stretch of the imagination) but we're going to have a go at explaining it in a little bit more detail.
How does LPG central heating work?
LPG works in much the same way as a gas central heating system works. Using a 'wet' heating system, an LPG-fired boiler will heat your water and warm your home through radiators and/or underfloor heating and ensure that you have hot water running through your taps.
There are some standard mains gas boilers that can be converted to use LPG. This can be done by using an LPG Conversion Kit and ensuring that you have a certified gas professional to do the job for you – it is NOT something that you should consider attempting yourself.
But, it can be expensive.
Looking at the research I have come across, the cost of using LPG (when measured against standard mains gas boiler systems) is almost double that of mains gas; so you'd have to ask yourself, "why would I want to change from mains gas to LPG?".
How much does LPG central heating really cost?
The cost of installing an LPG heating system will vary greatly depending on where you are in the UK, who you get to do it for you and whether or not you intend on keeping the fuel tank above or below ground.
Replacing your old gas boiler with an LPG one will cost anywhere in the region of £1,600-£2,000 and then there is the 'standing charge' for your tank rental too.
The price of this will vary depending on who your supplier is, but you can expect to pay around £70 every year for a tank that sits above ground and about £130 for one that lives under the soil – it's important to note that you'll have to pay an additional installation charge for a tank that is placed underground, and that could also cost anywhere between £1,500 – £2,000 to do.
So, if you opt for a new LPG boiler and underground tank, the cost goes up to somewhere between £3,000 & £5,000 before you've even started paying for the fuel you use.
To discover more about the cost of installing LPG, we recommend you take a look at priceyourjob.co.uk or visit the Which? guide to cutting your energy costs.
What are the pros & cons of LPG heating?
Pros –
LPG is one of the most efficient fuels out there, with a great return on each unit of energy you use.
Replacing a standard LPG boiler with a modern condensing boiler is a pretty straightforward procedure too, you just have to be sure that you select a reliable option – use our boiler buying guide to learn how best to make the right choice.
Cons –
When you compare the price of LPG to mains gas and heating oil (which we'll get to soon), the price can be pretty expensive.
That said, the cost of LPG has fluctuated quite a bit in the last 18 months, though recently it has been on the rise. This volatility in cost should be taken into consideration before you take any decision.
Ad LPG is delivered by road, you may have to factor in the weather and also the fact that you could run out of fuel before your next delivery. If you do run out and require a top up – off your normal delivery schedule – you could be expected to pay a premium of around £300 for an 'emergency' delivery.
Having said that, there are some systems that operate a monitoring program that will notify your supplier if and when your supply begins to dwindle.
And, as a fossil fuel, LPG produces carbon dioxide when it is burned, so is therefore not considered a clean energy source – and at some point in the 2020's the UK Government intends to phase LPG and other boilers out altogether – so all of this is something of a moot point.
Oil central heating
Modern oil-fired boiler systems can be quite efficient – with some manufacturers claiming that their appliances offer up to 97% efficiency.
Just like gas boilers, the higher the rating, the better they'll perform and the better they will be for your bank balance – and luckily enough, there are quite a few 'A' rated models available.
As with LPG boiler systems, oil-fired boilers are a great way to heat your home if you are not connected to the mains gas grid and feature all of the same controls as a modern gas-fired boiler.
Delivered by road, just like LPG, heating oil is stored in a tank that you may have to purchase or rent from a supplier.
There are both 'heat only' and 'combination' oil-fired boilers available on the market, with most oil-fired combi boilers featuring an internal hot water store to bring domestic hot water to your fingertips, rather than the instant hot water that you get with a gas-powered system.
What type of oil-fired boiler should I choose?
There is a smaller selection of oil-fired boilers to choose from, but the market still has quite a lot to offer and a fair degree of choices if you want to upgrade an existing oil heating system.
Prices can range from anywhere between £1100 and £4000 depending upon the model, type and size of the boiler you go for, but are normally a little more expensive up front than a gas-powered alternative.
If you live in a three-bedroom property, a full central heating system with an oil-fired boiler will probably cost you about £6500 (that's an average cost in the UK) to install.
Our advice is to be sure that you shop around to try and find the best deals – and remember that the oil has to be delivered to your home, so you'll have a bit of a logistical challenge to get it there and the prices can fluctuate.
Which heating oil is best?
When it comes to selecting the heating oil that best suits your requirements, there are a few things to keep in mind.
Of course, the price is a serious consideration and shopping around for the best deals is always high on anybody's list of priorities, but performance and efficiency shouldn't be overlooked just because you can get a cheaper deal.
Most oil burners and boilers use kerosene – or a form of it – and if you're anything like me you probably think most of it is all the same thing, but it isn't.
There are different levels of viscosity (the oil's resistance to flow), volatility (how rapidly the water evaporates) and toxicity (how nasty and poisonous it is).
Standard, everyday home heating oil comes in many guises and is known by a few different names, including but not limited to –
– Boiler Juice
– Paraffin
– Domestic Oil
– Kero/C2 Kero/Kerosene
– 28 Sec Oil/28 Second Heating Oil
– Burning Oil
– Fuel Oil
If you don't know which one best suits your heating system, a quick chat with an OFTEC technician should help you identify the type your system will need.
The most common form of heating oil is Kerosene, as it is the only fuel that is suitable for use with an indoor oil-fired boiler and condensing boiler.
It's efficient and less prone to 'gelling' – the process whereby crystals start to form and prevent the oil from flowing as readily as it is expected to – this can happen in the colder winter months as the oil begins to 'wax up', so keep that in mind.
One way to prevent this kind of thing happening is to use a type of kerosene that has had additives added to it to make it burn more efficiently.
Known as advanced kerosene, it has been specially formulated to improve burn efficiency and boiler performance, at the same time as minimising sludge build-up and contamination of your fuel tank – and as you would expect, it's more expensive.
How much does oil central heating really cost?
According to Which? the average annual cost of heating your home and producing hot water with an oil powered boiler or burner is £466 when you consume around 12,000 kWh of gas a year.
This though is just a guide based on the average kWh a medium gas-energy user will consume in a 12 month period – according to OFGEM.
There are a number of different factors that contribute to the costs of energy bills – as I have stated above – such as where you are in the UK, the age of your home, the kind of insulation you have installed, amongst others.
The cost of the fuel is subject to fluctuations too.
In October 2016 the cost of a litre of kerosene heating oil was 35 pence, whereas a year later, that price had risen to 40p.
The price also has a tendency to rise in the winter months – as these things normally do – so offering an accurate representation of what it may cost is pretty tough to do.
What are the pros & cons of oil central heating?
Pros –
Oil is an extremely efficient fuel, so you get more bang for your buck (quite literally really) than you do with other fuels and if you don't have access to mains gas and electric, is a great alternative for heating your home.
Heating oil will burn hotter than natural gas will, therefore delivering more heat than other sources.
Despite being a flammable liquid, unlike other fossil fuels, heating oil won't explode and doesn't produce carbon monoxide.
Another great plus for oil-fired boilers is that the condensing versions provide more efficiency by recycling waste flue gases.
Cons –
Higher fuel costs than natural gas alternatives.
With no pipeline infrastructure in place for heating oil, you will need a storage tank and to ensure that it stays filled for when you require fuel – bad weather or remote access to your property may mean that you could go for a while without a top up, meaning cold nights spent without heating or hot water.
Oil boilers will normally regulate flow rate too, meaning that it may be slower to provide hot water than a gas-fired boiler.
Maintenance of the system is required regularly, but this is normal for the majority of systems, regardless of the type of fuel that you use.
Can I have an oil tank installed?
There are a couple of different rules governing where you can put an oil storage tank for an oil-fired boiler, so be sure to do your homework.
They should be sited outside of the property and separated from the boiler by a shut-off valve – to prevent any fire spreading from the boiler to the tank and they can be above or below ground, it's really a case of what works best for you.
If you do choose to put it above ground, there are a few things that you need to consider and rules that MUST be adhered to, when it comes to what the tank can sit on in terms of a base.
The base has to be –
– Flat and level
– Made from a non-combustible material like concrete, paving slabs or stone
– Well made so that it can actually support a tank and the weight of its contents
– And have at least a foot (300mm) on all sides, larger and longer than the tank itself.
If you're thinking of putting something like this together and you'd like to know more about the rules and regs of such a construction and how to care for it, check out this page for all the documentation you'll need.
Biomass central heating
With the cost of gas, electric and oil rising and an over-riding desire for us to be greener than we have been in the past, many of us are looking for more renewable sources to heat our homes.
These improved and more environmentally friendly ways of bringing heat to our homes might involve the installation of a heat pump – maybe something solar thermal based – and perhaps to a lesser extent a biomass stove or boiler.
But even though biomass seems to tick all the boxes you'd want it to in terms of cost, sustainability and availability – not to mention a durable lifespan for the system – it's still not as popular as you may expect.
So why have we been slow to pick it up as a way of heating our homes?
Have we not burned stuff for as long as we've been around on the planet?
What is biomass heating?
To put it simply, biomass fuel is basically anything that once grew as a plant that can be burned.
That includes wood pellets (which are man-made but made from natural materials), wood chips and logs and even includes stuff like rapeseed pellets, straw and miscanthus – that's the grassy woody stuff – but generally, when people talk about biomass fuels they will normally mean wood.
Biomass is considered to be a carbon neutral fuel, but when you factor in the fact that CO is emitted by the vehicles that transport it and the machines that are sometimes used in its production, it's perhaps not as clean as you might think.
Having said that, apart from the power of the sun that we make use of through solar panels, biomass is the greenest and cleanest fuel that we have.
What is the best type of biomass boiler?
A biomass boiler will normally take up a considerable amount of space when compared to standard gas or oil-fired alternatives, so are probably more suited to you if you live off the gas grid and/or have plenty of space for storage.
The fact that they take up a lot of room may be a reason behind the fact that they only account for around 0.5% of all boiler sales made in the UK every year.
This is disappointing too because when compared to gas, electric and oil, a biomass system can help you make considerable savings (the details of which, we'll get to soon).
There are a wide range of biomass boiler available, from small manually fed log burners to larger automatically fed pellet burners, all the way up to the more sophisticated gasifying batch boilers that almost take care of themselves.
There are quite a few restrictions that you need to keep in mind when looking to purchase a biomass boiler for your domestic property.
They have to meet certain criteria and flues must meet current UK building regulations as only certain exempted biomass boilers and stoves can be used in designated smoke control areas – like towns and cities.
How much does a biomass boiler cost to install?
The initial cost of setting up and installing a biomass system will depend greatly on the size and the type of system that you opt for.
A simple, small log burning stove will set you back somewhere in the region of £2,000, a stand-alone pellet stove about £4,500 and one of the supremely cool auto-feed pellet boilers about £12,000 – for a typical family home.
How much you will save in terms of cash and CO2 will vary quite a bit depending on which fuel you are already using to heat your home.
If you are currently using oil or electric to heat your home, switching to biomass will help you to save more than if you are converting from gas heating and if you ensure that your home is properly insulated, it will mean that you can install a smaller and less expensive system due to less demand for heat.
Another great financial benefit of switching to biomass is the Renewable Heat Incentive – or RHI.
Through this government-backed incentive, you can be paid for each unit of heat that your biomass boiler and renewable heat technology will produce.
This is based on joining the scheme and sticking to the rules that govern it for seven years. Doing so will see you receive quarterly payments based on the estimated amount of clean, green renewable heat that your system produces.
There are two schemes – domestic and non-domestic – and can be joined by people both on and off the gas grid.
For more information, please visit the Ofgem website.
What are the pros and cons of biomass heating?
Pros –
The cost of biomass fuel is pretty static – wood pellets are comprised of leftover wood materials and prices are not dictated by the cost and availability of fossil fuels like electricity and gas are.
They are also small in size, making biomass fuel easy to store and can be fed through an automated system.
It's also very environmentally friendly and efficient.
Wood pellets are a sustainable source of fuel that produces about the same amount of carbon dioxide when it is being burnt, as is absorbed during the growth of the trees that made it.
Also, many modern boilers feature a self-cleaning system that requires minimal user input, making them easy to use too.
And, according to Energy Savings Trust and a few other sources, wood pellet heating will remain as a renewable energy source, provided that the pellets are sourced locally, leading to a future that could see total energy independence.
Cons
Despite a lot of boilers having a self-cleaning function, in order for your biomass boiler to work at its optimum level at all times, you will have to clean off the heat exchanger on a regular basis.
In addition to this, when wood is burnt it will create ash, which means the ash bin will have to be emptied on a regular basis too.
You will need a lot of storage space for the fuel.
Of course, you can get what you need when you need it, but it's cheaper to buy in large amounts and have it there for when you do need it – this is particularly true in winter when the last thing you want to happen is for your fuel stash to run low.
The problem with ordering in bulk though is that you will need a good amount of space to keep the fuel dry – up to around 200 cubic feet, according to some sources.
The initial start-up cost is pretty steep, with wood pellet boilers and storage units costing around £10,000, which is quite high when compared to gas or oil alternatives.
The boiler itself can cost about £4,000 alone, but it is tough to determine the final price because there are a number of factors – such as size and the type of fuel you intend to use – that can contribute to a fluctuation in the price.
Is biomass heating really carbon neutral?
For the more eco-conscious amongst you, I couldn't move on from biomass heating without adding a bit in about the questions surrounding just how eco-friendly and carbon neutral it is – or isn't.
Depending on who you follow, read and listen to, there are a few conflicting messages about whether all the noise about biomass is actually accurate.
The idea that planting as many trees as we burn makes the process 'carbon neutral' doesn't really take into account that those trees take years to grow to the same size as those that have been cut down.
So with that in mind, it's probably important to ask if biomass is actually carbon neutral as a source of fuel.
Well, according to this article by Chatham House, wood is not a carbon-neutral source of energy at all.
In short, they make the point that, although forest growth will absorb a lot of the emissions made from biomass fuels, the process is a long one.
It may take decades, even centuries to replenish what has been removed from the system – particularly if whole trees are harvested and burnt.
Replacing mature trees – the largest of which will consume and absorb huge amounts of carbon dioxide – with smaller young ones, will mean that the rate of carbon uptake will be far lower for many years to come.
Also, on top of this fact, harvesting displaces soil that will also leak carbon emissions into the atmosphere and this, alongside the transportation of the fuel and the processing of it, is often not taken into account when calculating the impact on the climate.
So perhaps from a 'green' point of view, biomass may not be all it's cracked up to be, so make sure you do your research before taking the plunge.
How do I heat my home with renewable energy?
Besides biomass heating – which many people and organisations deemed NOT to be renewable in the truest sense of the word – what other options are there if you want to heat your home in a greener, more environmentally friendly way?
Well, there are two other main forms of renewable heating available – ground source heat pumps and solar heating – there are others, but for the sake of my sanity (and because I don't really know much about the others) I'm just going to focus on these two for now.
What is a ground source heat pump?
Ground Source Heat Pumps are incredibly clever bits of kit that use a network of pipework – normally buried in your garden – to extract heat from the ground.
This natural heat – also known as Geothermal – can then be used to heat your home with radiators and underfloor heating and even provide hot water for your bath, all from the heat in the ground.
It works by circulating a mixture of antifreeze and water around a pipe called a ground loop.
Any heat in the ground is then absorbed into this fluid and then passed through a heat exchanger into your heat pump and then circulated around your home or office.
Even when it's freezing outside, under the surface the ground will remain at a fairly regular and constant temperature (about 11-12°C), meaning that the heat pump can be used all year round.
How big the loop is will depend on how big a house you have, how much heat you require and how much available space you have to bury it.
Longer loops will provide more heat, but will obviously require a greater amount of space to be installed, so if you have land available to bury some pipework it could be a good idea to – at the very least – investigate it as an option.
How much does a ground source heat pump cost?
When compared with all of the other fuels above, Ground Source Heat Pumps (GSHPs) stand up pretty well in terms of annual running costs – coming in at about £700 a year to run.
The initial set up costs can vary greatly depending on the size of the installation and any additional work that may need to be carried out to finish the look – such as underfloor heating, etc – but looking at a few different sources, I'd say you're looking at about £13,000 to have it installed.
However, the set-up fee will be offset by the reduction in fuel bills – which varies depending on what fuel you are replacing – and the minimal maintenance costs of the GSHP system.
The real beauty of a GSHP is that the majority of energy that you use for heating comes from the ground, which means that you aren't affected by the price fluctuations of other fuels like oil, gas and electric, and you'll always have a secure energy supply for your home.
If you combine this with renewable electricity generation the running costs will be even lower, especially if you use a wind turbine throughout winter, when you require more heating.
If you use this in winter and a solar power source throughout the summer – and all of the electricity used to power the heat pump is generated this way – then you have zero carbon heating.
What are the pros & cons of a ground source heat pump?
Pros –
Heat pumps can help you to save quite a lot of money as they are cheaper to run than direct electric heating, less expensive than oil heating and can be cheaper to run and maintain than gas-powered heating.
Also, as they can be fully automated, they demand less work than even the best biomass boilers.
They help to save on carbon emissions and unlike burning oil, gas, biomass or LPG, a heat pump produces no carbon emissions on site – and as I mentioned above – if they are powered by solar and wind power alone, they are completely carbon neutral.
They require no storage, so they save space. You could dig up your garden and relay the turf right over the top of the coil and nobody would even know it was there.
There are no gases, no emissions and no combustion involved in any way, making a GSHP one of the safest ways of heating your home.
The lack of a combustion chamber also means that geothermal requires much less maintenance than other systems.
Due to the safety features of GSHP and the low environmental impact they make, the planning authorities and the government are much more likely to see them in a favourable light and the latter will offer a much higher rate of Renewable Heat Incentive than perhaps can be achieved with other renewable technologies.
Cons –
It is far more expensive to install than other systems because of the need to install a ground heat exchanger – a device that is needed to make the GSHP work.
That said, it is this same exchanger that enables GSHP to be far more efficient than the air source heat pumps (that I am not going into here) – particularly when the external air temperature in winter is below freezing and you need your heating system to be working at its optimum level.
The main issue to be wary of when considering a ground source heat pump is how it is designed and whether it will match the heating requirements of the property.
Designing and installing one that will work effectively requires a thorough understanding of how heat moves through the ground, the geology of the local area and the cooling requirements of your building.
For these reasons, you can't just go and install one yourself; you'll need to employ the services of an expert installer, and that means cost implications.
But balance is key. The potential savings of utilising a GSHP should be substantial over the lifetime of the system, so the initial outlay for proper design and installation should pay for itself over time.
How can I heat my home with solar power?
According to the United States Government's Department of Energy, the sun delivers more energy to the earth in one hour than we as a species use in a year.
So, with that in mind, you'd think it would be pretty straightforward to power your home heating through the power of the flaming ball of gas in the sky, all by itself.
But wait, before you start to get too excited, whether or not you can actually get your hands on that energy will depend on where you are in the world, what time of day and year it is and whether the technology is available to harvest it.
Obviously, solar energy arrives on the earth in the form of light and heat energy all the way from the sun almost 150 million kilometres away.
We then use a variety of technologies to capture, magnify and convert that energy for more useful purposes and – as far as a home or any kind of dwelling is concerned – there are three main ways to go about doing that.
PV – Photovoltaic – This uses silicon to convert light into electricity.
Solar Thermal – Uses the greenhouse principle to produce useful amounts of hot water.
Passive Solar Energy – This is light energy gathered by your home without the addition of technology – stuff like sunlight passing through a window and warming the air inside the house.
There is a fourth too, but that is a combination of PV and Thermal – or PVT – this is a sort of hybrid solar panel that consists of photovoltaic and thermal properties, a method that can also contribute electricity while heating hot water.
Is the UK sunny enough to use solar power for heating?
Back in the day – I don't know when – it was a common belief that Britain simply didn't receive enough sun to justify anyone investing in solar power.
However, take a mosey out into almost any town, village or city up and down the country and you'll be greeted by a vast swathe of PV panels on rooftops and farms that are dedicated to harvesting the power of the sun.
The one sticking point for solar is storage of the power that is generated.
The sun shines during the day – which isn't always the time when we need it – so how to convert the power and store it for later use, has been something of a stumbling block.
That said, it is a hurdle that is beginning to be overcome and there are a wealth of resources available to discover the best way to achieve it and a host of new ideas being formed every day.
How much does solar thermal cost?
I've done quite a bit of digging on this, but in short, the cost of installing a solar thermal system will depend on a number of different factors.
From the type of panels you choose to use – and the quality of them – to whether scaffolding will be needed during installation and how the system integrates with the existing heating system that you have.
As an outline, the average system is likely to cost between £4,000 for a two-person household and around £5,500 for a six-person household – these figures are based on some that I found through the Solar Trade Association.
There could also be a few hidden costs thrown into the mix too.
For example, you might need planning permission for larger installations and some more unusual developments – more information about these can be found in the governments planning portal.
What do you mean there's no more?
If you made it this far, you'll probably want a rest – I know I do.
Perhaps it's time to put the heating on…
There's obviously a lot more I could have covered here and – as this is The BestHeating Advice Centre – you can rest assured that throughout the year we'll be revisiting some of the topics in other blogs – perhaps next it will be: "how much does a house extension cost?" or "Why did they stop making Thundercats?" – who knows, but it will be fun!
For now though, we're signing off.
Let us know how you heat your home in the comments below and if you have a story about installing any of the systems mentioned above, please get in touch as we would love to have a chat about how you got on.
Frequently Asked Questions
It is true that smart heating systems make it easy to track energy use, and ensure you are not unknowingly running up a huge heating bill. The vast majority of smart heating devices offer a simple display to look at how much or little energy you are using in real time.
If you would like to know more, take a look at our dedicated blog, Can smart heating systems cut your heating costs?
Yes, modern electric heating systems can help cut household energy costs via their incorporation of smart technological features.
The vast majority of contemporary electric heating solutions feature smart heating controls or thermostats, enabling them to be controlled remotely via tablet, smartphone or other smart devices. As such, homeowners can manage their heat output far more efficiently, ensuring energy isn't wasted unnecessarily, and that energy bills are cut as a result.
To find out more, browse our blog, The Ins And Outs Of Modern Electric Heating.
Gas heating systems, as well as oil heating systems, will typically rely on boilers to burn the fuel required to heat water around the home.
As such, this hot water is then able to circulate throughout devices such as home radiators, or in the pipes beneath the ground to power wet underfloor heating systems, for instance.
To find out more about the differences between gas and electric heating systems, take a look at our blog, The Ins And Outs Of Modern Electric Heating.
A sealed heating system is one fed by a 'filling loop', which is connected to the mains water supply through a flexible pipe.
The purpose of the loop is to fill the heating system to a pre-set pressure when the system is cold, typically between 1 and 1.5 bars.
As a result, the contained water is allowed to contract and expand, as it cools down and heats up within the vessel.

John trained in journalism before finding his way to the BestHeating Advice Centre team. He uses his journalism skills to meticulously research heating topics and bring you the latest news and views on all things home heating related. He'll also beat you at any sport that involves a cue!