The lowdown on contemporary electric heating systems
Whilst impending energy cost fluctuations dominate the UK news landscape, it's a natural BestHeating mission to identify the best ways to keep bills as low as possible for homeowners.
One vice that is fast increasing in popularity is a switch from gas central heating systems to modern electric heating options – a move set to be further incentivized with UK green heating grants.
But is it as simple as out with the gas and in with the electric to make significant savings on household energy bills?
This article will explore the ins and outs of modern electric heating systems, touching upon a variety of different electrical solutions and examining which type might prove ideal for your property specifically, and especially conducive to a reduced heating outlay.
Let's take a look at the finest modern electric heating solutions available…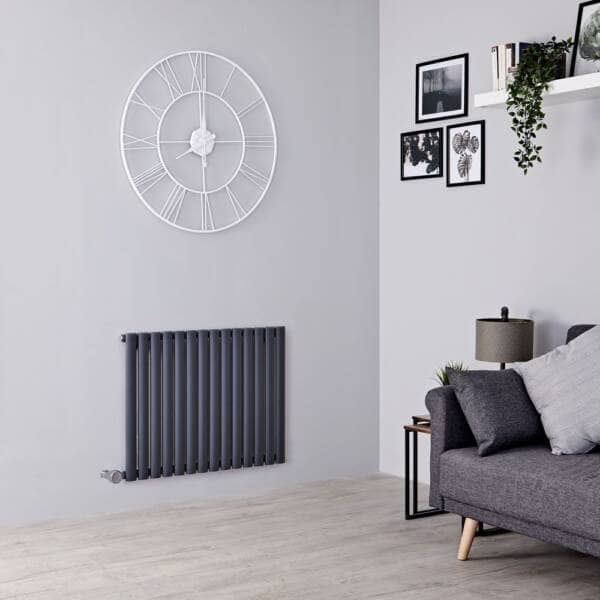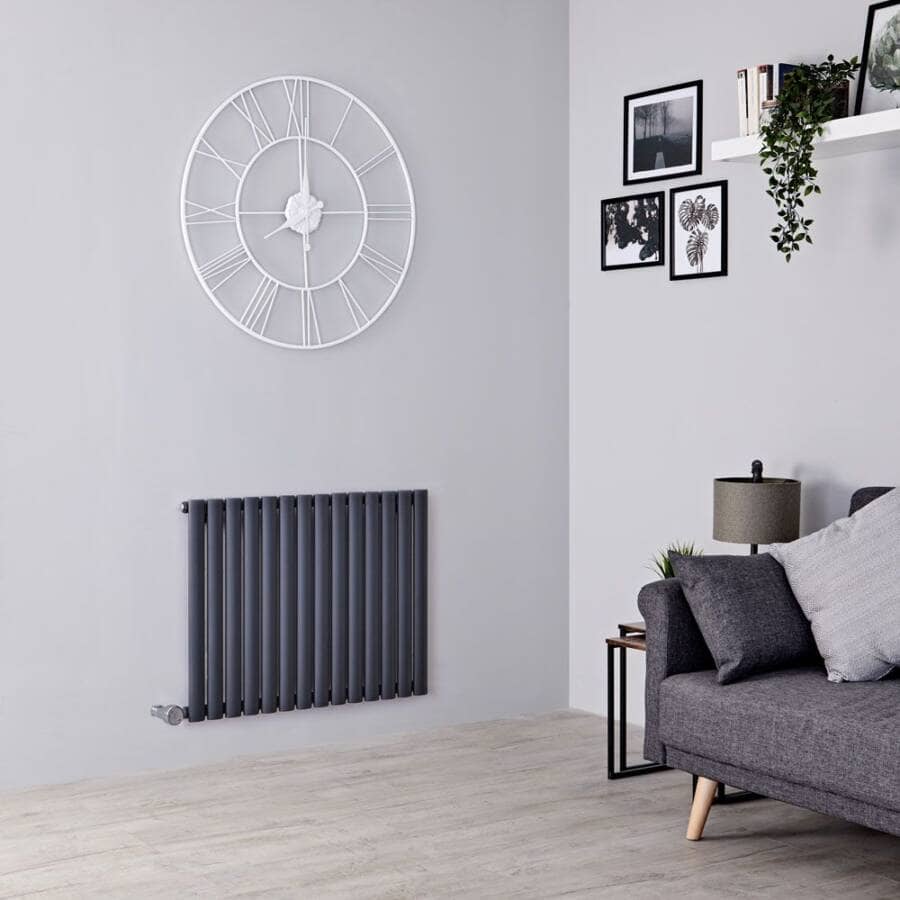 What is modern electric heating?
Modern electric heating is a type of heating system that uses electricity to produce heat.
Unlike traditional heating systems that often use fossil fuels like coal and gas to produce heat, modern electric heating systems are powered by renewable energy sources like solar or wind power.
These heating methods are also much more efficient than traditional heating systems, making them a cost-effective solution for homeowners.
What types of modern electric heating systems are there?
There are several types of modern electric heating systems, each with its own advantages and disadvantages. Some of the most common types of systems include:
Electric Radiant Heating:
This heating system uses electric cables or mats to heat the floor, which then radiates heat into the room. This type of underfloor heating is very efficient and is ideal for people who suffer from allergies or asthma as it does not circulate dust or allergens in the air.
Electric Convection Heating:
This heating system works by heating the air in a room through convection. This is done by using a heating element inside an electric radiator to warm the air, which then rises and circulates around the room. This type of heating is very efficient and is ideal for larger spaces.
Electric Baseboard Heating:
This heating system uses a heating element that is installed along the baseboard of a room. This type of heating is very efficient and is ideal for smaller rooms.
What's the difference between gas and electric heating systems?
Fundamentally, the way in which gas and oil heating systems operate, as well as liquid petroleum gas (LPG) solutions, contrasts with how electricity is used to heat a home.
Gas and oil or LPG heating systems are typically reliant on a boiler to burn fuel for the heating of water. From there, this heated water will circulate around the property's radiators or in pipes beneath the floor to adequately heat the house.
As radiators, towel rails, underfloor heating or any other gas or oil-powered device increase in temperature, they warm up the air within your rooms through the process of convection.
With electric heating solutions meanwhile, there's scope for a more variable means of home heating. With modern gas systems tending to work alongside a central boiler, or central heating, electric systems instead usually operate alongside separate heating devices per each room.
This might come in the form of a bar heater, plug-in fan, electric radiator or similarly relatively simple appliances. Or, via a far more involved storage heater network that is able to run from inexpensive off-peak electricity.
Now for the advantages and disadvantages of electric heating systems…
The pros and cons of electric heating systems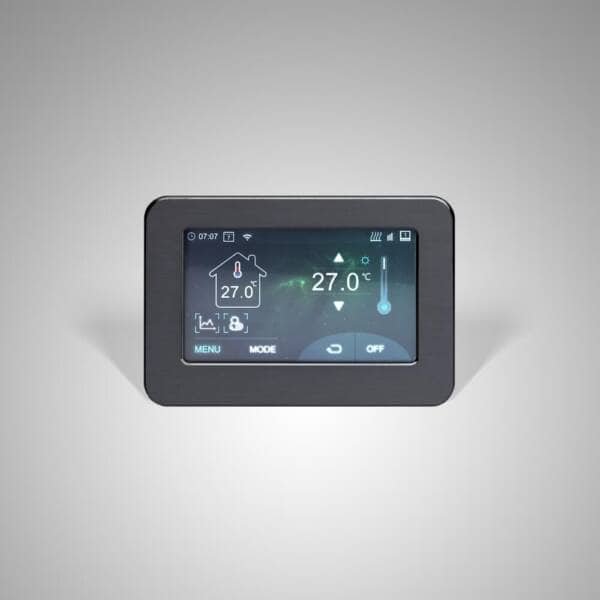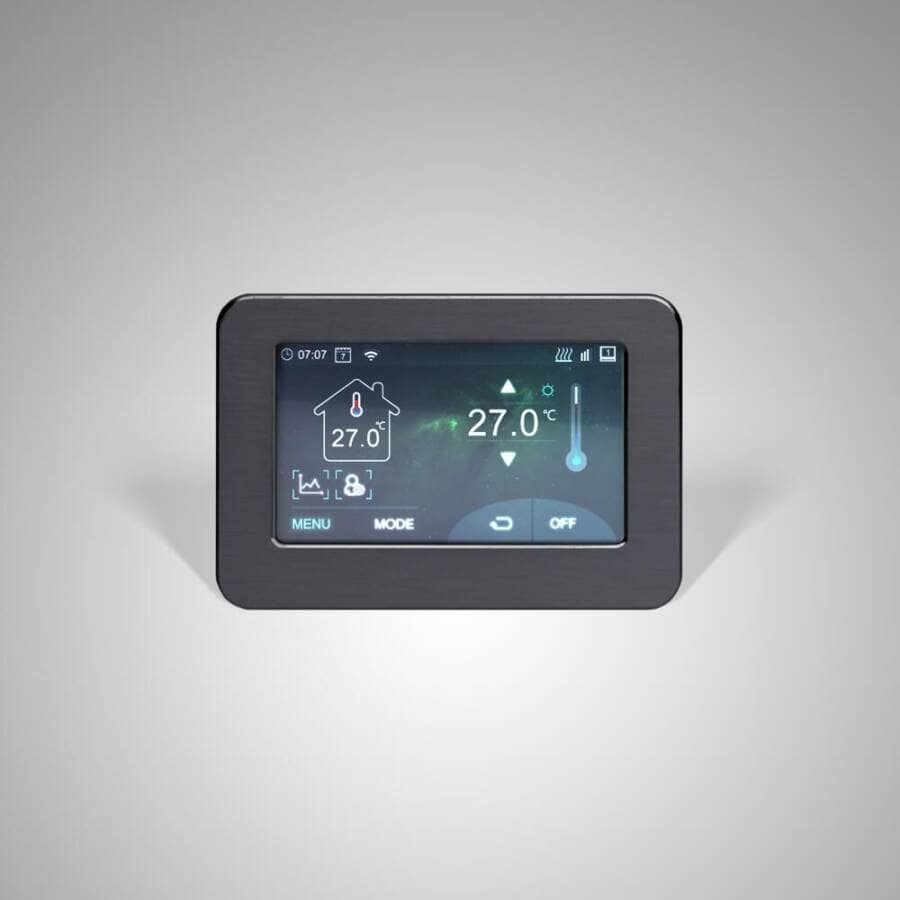 It is important to understand the pros and cons of electric heating systems to work out whether they might prove the most viable solution for your property in particular.
Modern electric heating advantages
Low maintenance costs, in contrast with gas boilers or central heating systems
Zero carbon dioxide emissions
Wide selection of electric heating solutions, including air source heat pumps, storage heaters, electric radiators and alternative small electrical heating devices.
Conducive to better quality air circulating throughout the home.
Modern electric heating solutions often feature smart heating controls, so can be controlled remotely via smartphones, tablets or other smart devices. This enables homeowners to manage their heating output much more efficiently, and trim their energy bills as a result.
For properties incorporating extensions or a loft conversion, electric air conditioning systems can effectively heat a single room.
Certain electrical energy tariffs will provide cheaper electricity running costs in accordance of how and when it is used.
UK government incentivization exists with relation to some electric heating systems, to offset a percentage of purchase, installation and running costs.
Modern electric heating disadvantages
Ever-evolving technologies means some electric heating systems can become quickly 'outdated'. For example, older storage heaters manufactured in 2017 and prior are not as efficient as ultra-modern solutions.
Electric heating systems are typically more expensive to purchase initially than gas alternatives.
Installation costs can also be higher than with gas or oil options, especially in the case of large scale heating networks or fittings such as air source heat pumps.
Certain basic storage heater devices can lead to overheated rooms and excess energy being produced, and wasted at a cost.
Asbestos is contained within some older storage heater models. Be sure to consult the Asbestos Information Centre (AIC) for peace of mind on any device you might consider.
Is modern electric heating better for the environment?
Of all the advantages and disadvantages listed in relation to modern electric heating systems, the one that understandably tends to be at the forefront of concerns is the financial aspect. But, as its dominance in UK media coverage would suggest, the environmental impact of home heating is gaining constant traction too.
By virtue of gas being a fossil fuel, carbon dioxide is released into the atmosphere when it is used as a heating source, and home heating is actually one of the biggest cause of CO2 emissions overall. Indeed, it is estimated that around 15% of all the UK's greenhouse gas emissions currently stem from the heating of households.
So how can modern electric heating help from an environmental perspective?
Well, the sheer volume of greenhouse gas output resulting from heating homes is actually one of the main catalysts for the UK government to incentivize the purchase and installation of alternative solutions such as electrically powered vices. Most specifically, air source heat pumps, which can actually operate with minimal electricity, and offer a far more environmentally friendly solution than gas or oil boilers.
And while it is true that electrical home heating solutions can be contributory to carbon dioxide emissions indirectly – around 40% of electricity is generated using gas – it is pleasing to see that renewable energy such as wind and solar power are ever increasing in their prevalence. It is these types of systems that are potentially the most economically viable in connection with electric heating.
What features set modern electric heating systems apart?
There's a number of technologically advanced features that can set modern electric heating systems apart from not only gas and oil alternatives, but older electric models as well. A brief overview of some key settings and technicalities of contemporary electric heating solutions follows…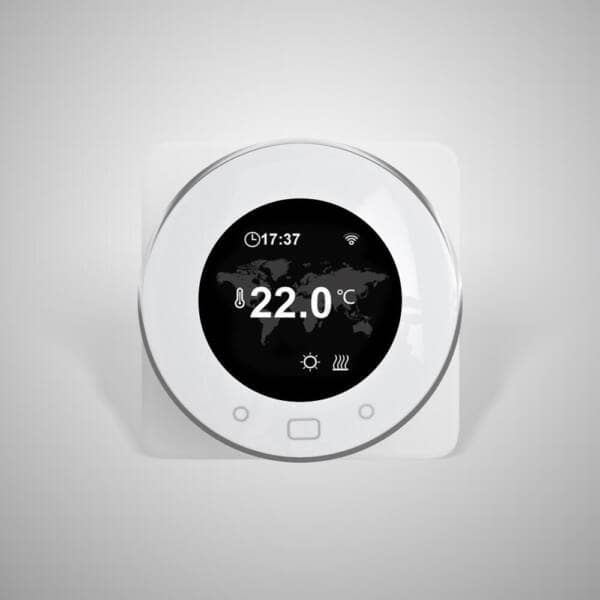 Open window detector
A modern heating system featuring an open window detector will utilize the facility to identify any dropping temperatures. When the temperature level drops, the heater will shut off until a more stable temperature has been reached. The function stops heat from being wasted as a result of open windows or doors, preventing needless energy loss.
Digital thermostats
The majority of modern electric heating devices incorporate a digital thermostat, which will track the room temperature to make sure it is kept at the exact level you prefer. Digital thermostats would tend to operate with extremely precise accuracy, right down to the exact degree for a reliable, consistent amount of warmth. The way they provide the most efficient performance possible is to immediately shut off once the specified correct room temperature has been hit. From that point, they'll only switch back on if necessary to top up the temp.
Adaptive start technology
Adaptive start technology pre-empts your modern electrical system(s) to turn on ahead of schedule, ensuring your household is heated up to a toasty warm, comfortable temperature in preparation for your return home. Your home radiators or underfloor heating will be ready and raring as soon as you step foot through the door.
Programmable heating schedule
Many modern electric heating systems enable the user to create a heating schedule based around their lifestyle and routine. So, if you don't need the heating on at all in the day, but want it heated to your ideal temperature for a cosy night in, you can program it to hit the perfect warmth by the time you get back. What's more, the schedule can be adjusted at any time in accordance with alterations to your routine, ensuring no wasted energy, enhanced efficiency and lower running costs.
Frequently Asked Questions
Modern electric heating systems are generally a far more environmentally friendly home heating solution in comparison with gas or oil heating options.
The likes of gas and oil boilers burn fossil fuels to generate the energy needed to supply hot water to home radiators or heated towel rails, whereas contemporary electric heating solutions don't account for any carbon dioxide emissions at all, ensuring cleaner air throughout the home.
In the case of some systems, like air source heat pumps, very minimal electricity is even required for them to operate successfully.
For further information, explore our blog, The Ins And Outs Of Modern Electric Heating.
Yes, modern electric heating systems can help cut household energy costs via their incorporation of smart technological features.
The vast majority of contemporary electric heating solutions feature smart heating controls or thermostats, enabling them to be controlled remotely via tablet, smartphone or other smart devices. As such, homeowners can manage their heat output far more efficiently, ensuring energy isn't wasted unnecessarily, and that energy bills are cut as a result.
To find out more, browse our blog, The Ins And Outs Of Modern Electric Heating.
No, in contrast to gas heating solutions, electric heating systems do not rely on boilers to operate as a successful home heating vice.
Typically, electric heating systems work alongside separate heating appliances for each room – such as an electric radiator, plug-in fan, bar heater, or electric underfloor heating. In some cases though, a much more involved storage heater network may be in play, and able to run from relatively cheap off-peak electricity.
For further information, consult our blog, The Ins And Outs Of Modern Electric Heating.
Investing in modern electric heating systems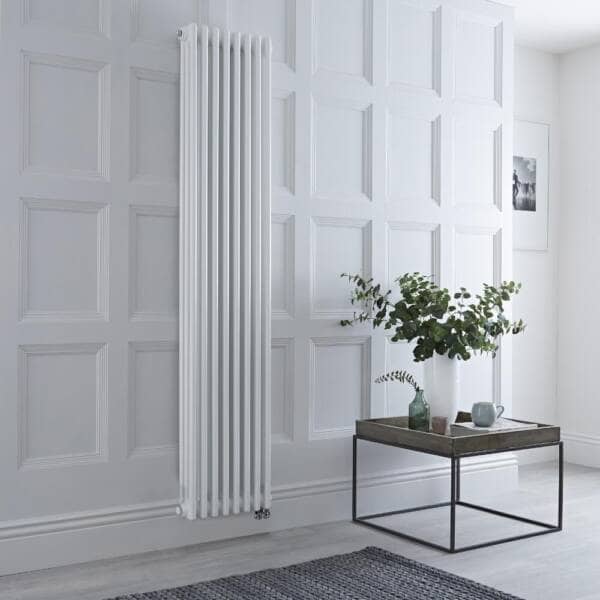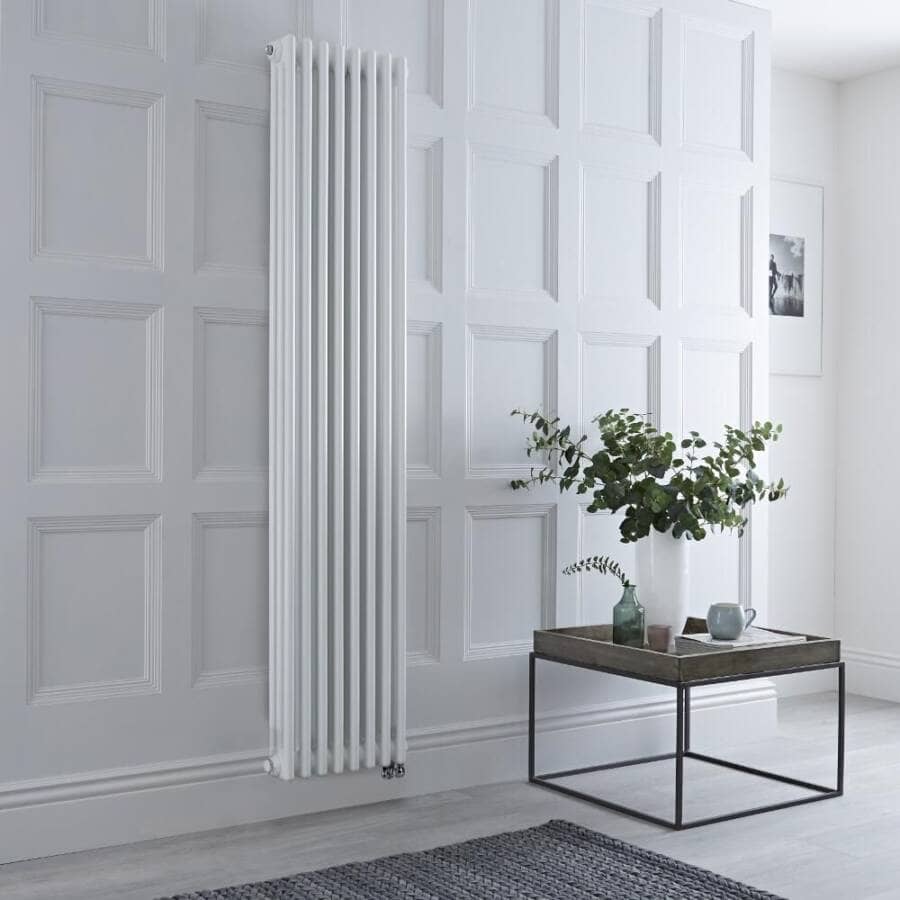 Now you've gained an idea of the ins and outs of modern electric heating systems, you can start to properly weigh up the merits of investing in a particular type of solution for your property. Be sure to check in at the BestHeating Advice Centre for plenty more help and advice surrounding green heating options, and all sorts of other key heating news and tips.
And if you would like any further information about modern electric heating systems, or any other type, please don't hesitate to get in touch with our friendly team. You can do so by leaving your thoughts in the comments section below, or contact us via Instagram, Facebook or Twitter.
Got a radiator or heating question?


You can find a range of helpful answers to hundreds of common home heating questions on our FAQ pages.
Click the link or tap the image above to ask a question of your own!
With a background in sports journalism, John counts content writing amongst his key passions. He's always peppering our Advice Centre feed with reasoned and researched home heating tips, and providing expert solutions to the questions you want answering. Fine football and music connoisseur. In his own head, at least.