The Household Anger Map of
Great Britain &
Northern Ireland
With the prospect of having to stay indoors for weeks on the horizon, we surveyed 2000 members of the public to find out what annoys them the most about the people they live with.
What do we fight about, which room sees the action and who do we sneer at the most?
From stealing the covers at bedtime and leaving the toilet seat up to being 'crumby' and not cleaning up after you've made a brew, there are loads of very surprising stress points in our homes, and we all love a fight over the telly!
This is the home stress map of GB & Northern Ireland.
The birthplace of Narnia creator C.S Lewis and famous for giving us the Titanic and a big blue fish, Belfast was also the home of John Dunlop, who in 1887 invented the very first pneumatic tyre and went on to make those awful pumps that were a mainstay of 20th century PE lessons.
So, who and what gets on the nerves of Belfasters, and where?
Well, of the people surveyed, 40.5% said that they fell out with their partners the most – closely followed by siblings – 28.6% and parents – 21.4% – giving weight to the idea that Mum & Dad are 'always' right at least eighty-per-cent of the time!
Belfast kick-offs tend to happen in the living room (38.1%) with reasons ranging from deciding what to watch on TV (40.5%) and leaving crumbs on the sofa to sitting in the best seat to watch their favourite show (both 19%).
Most Belfasters won't get upset over teabags in the sink or leaving the lid off the toothpaste (2.4%), but will lose their temper at bad washing up (38.1%) and despair over damp towels lying round the bathroom (23.8%).
Our advice? – Perhaps do your washing up in the bath and drink your tea in the shower!
Angry Pop Culture Icon – Alex Higgins
Alex Higgins will always be a sporting legend and had a few altercations that mark him out as an angry pop culture icon. That's not to say he wasn't a lovely chap, but let's just say had his moments.
From threatening to have fellow professional – and 1985 World Champion – Dennis Taylor shot and punching tournament press officers, to his harangue with a horse named Dreadnought and the two resulting black eyes, Alex Higgins was an infamous anti-hero and is our first, last and only choice for Belfast's angry pop culture icon.
And he was some snooker player too!
Anger score – 6 out of 10
The national capital of Wales and home to a host of the best-known landmarks in the country, Cardiff claims to have the largest concentration of castles of any city in the world – probably because – according to our survey at least – they like a bit of a barney in the valleys!
As with their cousins over the Irish Sea, husbands and wives bear the brunt of most household arguments in Cardiff with 37.0% of tiffs taking place with partners.
Parents and siblings get short shrift too, with an even split of 25.2% for each when it comes to fights around the home.
The living room (47.2%) sees most ill-tempered action here too, followed closely by the kitchen (31.5%), with TV choices (37.8%) and not washing up (30.7%) grinding Welsh gears more than anything else.
Least stressful for residents of the Welsh capital were leaving the heating on and putting the toilet roll on the wrong way (which is the right way again?) – 1.6% with just 2.4% of Cardiff residents surveyed said they hated the TV being on at bedtime.
Our advice? – Do the washing up in bed with the TV and the heating on!
Angry Pop Culture Icon – Charlotte Church
Vilified for a range of sins – including boyfriends, boozing and bad choices – Charlotte Church has been through it all, so she's entitled to feel a little hard done to and is perfectly within her rights to be a little angry.
From calling the then secretary for health, Jeremy Hunt  a "sack of turd" and referring to Donald Trump as a "Sith death eater" – marrying Star Wars & Harry Potter in a way no other person ever has – Charlotte is a "mad as hell" anger inspiration – as she confessed on a placard at an anti-Tory march.
We'll wager she can't stand a dirty bathroom either!
Anger score – 4 out of 10
Up next on our list of angry capitals, is the jewel in the Scottish crown, Edinburgh.
Home to the Royal Mile, Edinburgh Castle and the John Knox house, there are plenty of things to distract residents when they're out on the streets of their amazing capital city, but that all changes when they get back home.
'Edinburghers' – like their capital counterparts – seem to get most aggrieved by what they watch (or aren't watching) on TV, with 29.2% of arguments being about which station to have on the box. 
Because of those TV tantrums, the living room is again the battleground for most Scottish spats, with 36.9% of household arguments taking place there.
Switching the heating on (15.4%) and leaving crumbs on the sofa (13.8%) also high on the anger list.
Unlike the lounge, there aren't many arguments to be had in Edinburgher bedrooms, with over a quarter of those polled stating that they just didn't fight in there.
But toilet stains (13.8%), a dirty bathroom (18.5%) and forgetting to replace the toilet roll (13.8%) were all high on the list of Midlothian bugbears!
Our advice? – Stay in the bedroom as long as you can, you'll be safer there!
Angry Pop Culture Icon – Graeme Souness
More famous now as the straight-talking Sky Sports football pundit, back in the late seventies and early eighties Graeme Souness was as angry a footballer as there has ever been.
Souness was well-known for being a bit of a mad man during his playing days with Liverpool FC – regularly landing one on opponents from all across Europe –  and he has continued his crusade with regular bad-tempered and aggressive outbursts on Sky.
One notable exchange, when he uttered the infamous line "why you looking like that?" to ex Manchester United defender – and all-round tough nut – Nemanja Vidic – proves that old angry habits die hard for the Edinburgh hard man.
Anger score – 7 out of 10
Last, but by no means the least on our angry map of UK & NI capitals, we travel to the biggest city on these shores, London.
Partners were once again the main targets of vitriol in London, with 37.8% of those polled stating that their 'worse' and/or 'better' halves bore the brunt of their anger.
The living room was again the battleground with 35% of domestic disputes taking place there – with TV Choices (32%) heading the list of domestic annoyances.
At 28.8%, kitchen spats came a close second – with dirty dishes (27.2%) and bad cooking (18%) the things that tipped people towards the edge.
Fake tan on towels (9.5%) and dirty bathroom spaces (17.1%) featured high on the list of cockney bathroom complaints and snoring at bedtime is more annoying here than in any other capital, with an impressive 16.9% of those polled saying that sleep talking and snoz-rattling really got on their nerves.
However, in London, you might get away with not repuffing cushions (4.5%), leaving the heating on all night (3.4%) and putting the loo roll on the wrong way (4.5%) – for those of you that don't know, the right way is over and on the exterior of the roll!
Our advice? – Get a dishwasher, don't wear fake tan and sleep in a separate room if you snore!
Angry Pop Culture Icon – Danny Dyer
Mr Dyer's now infamous Brexit rant in which he described the UK leaving the EU as a "mad riddle" – before going on to call former PM David Cameron something we can't say here – sets him apart as an angry cockney.
We could have gone for Lenny McLean – as at one time he was known as "the hardest man in Britain" – but we've never thought that Lenny was an angry guy, just an incredibly, soul-numbingly and spine-chillingly scary one.
Danny Dyer on the other hand, gets the nod simply for the wobbly he threw about Brexit and the fact that he did that Real Football Factories show a few years before taking over the Queen Vic.
His social media channels have also been a veritable goldmine of angry outbursts about everything from the state of English football to how the paparazzi won't leave him alone.
Anger score – 5 out of 10
What About The Rest Of The UK?
So, there they are, the respective capitals of our island nations and the things that get on the nerves of residents around their homes.
Can you relate? 
Perhaps you really don't get miffed at all, let us know in the comments!
But, what about the other cities of the UK, what is it that's boiling their blood?
To find out, let's move on to the next stop on our tour of angry UK homes…
England's 'second city', Birmingham was also hailed as the 'first manufacturing town in the world', once upon a time.
Many of us think that Venice is the home of the canal, but we'd be wrong because Birmingham has 36 miles of canals compared to the Italian city's 26 – there are actually more miles of waterways in Birmingham than there are in any other city in the world!
But let's forget about waterways and think about waterworks and what gets Brummies all riled up!
Partners (41.4%) and parents (27.2%) bear the brunt of Birmingham wrath around the home, with the living room romping away with the rage score – with 39.1% of black country tiffs taking place there.
As with pretty much every other city we've seen so far, TV choices are the main cause of tension, with 31.4% of those surveyed saying they kicked off about which channel to watch.
Crumbs on the sofa (15.4%) and turning the heating on (9.5%) topped the list of living room spats, with not washing up properly (27.8%) and leaving damp towels around (17.2%) coming out on top in the kitchen and bathroom respectively. 
Black Country barnies won't occur over fake tan on towels and tea bags in the sink (both 3.6%) or incorrectly placed toilet rolls (2.4%), but you may get in trouble for not replacing those loo rolls when they're gone (13.6%), being a terrible cook (14.2%) and not taking out the bins! (13.6%)
Our advice? – Take some cooking lessons doused in fake tan while you take out the bins!
Angry Pop Culture Icon – Ozzy Osbourne
From angrily shooting a bunch of cats and setting some chickens on fire in a fit of rage, to throwing TVs out of hotel windows and biting the head off a live dove, Ozzy Osbourne has plenty of outrageous moments in his back catalogue.
The former Black Sabbath frontman and self-proclaimed prince of darkness was notorious for his frustrated outbursts on hit TV show The Osbournes – most famously screaming at his TV remote when he couldn't work out how to change the channel.
Other notable Brummies with a penchant for angry outbursts include, the original Mr Nasty, Simon Cowell – who knew he was from the second city? – and Mike Skinner of The Streets fame who's angry hits include; Sharp Darts and Get Out Of My House.
Anger Score – 6 out of 10
On that note, let's leave Birmingham behind and move on towards our next destination, Bristol.
Ahh Bristol, the place where Ribena was invented, where more hot air balloons are made than anywhere else in the world and where, on April Fools day 1979, the first bungee jump was ever completed – as the Dangerous Sports Club took a dive off Clifton Suspension Bridge.
With so many exciting and legendary things in their cities heritage, do Bristolians get as miffed at simple things like the rest of the country? You bet your life they do!
From TV choices at 35.8% (no surprises there) to snoring and talking in their sleep (22.4%) , Bristol residents stress at their partners (34.3%) more than anyone else – though siblings ran them a close second at 31.3%.
But, unlike many of our other cities, there is an equal split between living room and kitchen – both 29.9% – when it comes to the setting for Bristolian beefs.
From not doing the washing up properly (23.9%) to leaving crumbs on the sofa (14.9%) and talking in your sleep (22.4%) there are some pretty obvious annoyances for the Bristol residents that took part in our survey.
Strangely, though, 1-in-5 of those who took part don't argue about anything bathroom related, so you will get away with being messy in there (9%), leaving the lid off the toothpaste (3%) and leaving a mess in the loo (3%).
Our advice? – Live in the bathroom and never leave – or just run there when stuff gets a little lairy!
Angry Pop Culture Icon – Darth Vader
Yes, we know, Darth isn't a real person, but Dave Prowse who played him is and he hails from Bristol, so Vader gets the nod as the city's icon of anger and with good reason!
Taken from his family at a young age to learn the ways of the force, Darth used to be known as Anakin Skywalker before he was seduced by the dark side.
From then on, his list of angry exchanges is longer than his lightsaber! 
From effectively ending the life of his beloved to ruthlessly dispatching a room full of 'younglings' and grabbing the throats of anyone in earshot with the powers of the force, Darth has some serious anger issues!
Anger score – 10 out of 10
Next up, Glasgow!
Home to Rangers and Celtic, the city of Glasgow undoubtedly has plenty of citizens that like to fall out over the football, but what is it that gets people fired up in Glaswegian homes?
Well, the Glasgow divorce lawyers will be pleased to know that a whopping 45.5% of those surveyed by us fell out with their partners more than anyone else – with parents (25.8%) and siblings (18.2%) bringing up the rear.
Causes ranged from not washing up to an acceptable standard (25.8%) to not changing a toilet roll when it's run out (22.7%), though strangely, despite this kitchen and bathroom despair, it is again the living room that sees most of the angry action (33.3%).
And, you guessed it, televisual choices topped the list of kick offs here too, with 39.4% of those surveyed saying they'd happily take out their partner's eye to watch what they want on TV – okay, so maybe they didn't say that, but we bet they were thinking it.
Other Glaswegian grievances include damp towels being left around (16.7%) and not taking out the bins (24.2%), but you'll be okay leaving the heating on all night as not a single soul said that was a big deal, and you'll also get away with putting that empty jar back in the cupboard every now and then (4.5%).
Our advice? – Turn the heating on, read a book and just leave your partner to watch what they want on TV – at least you can empty all of the jars and put them back if you get bored!
Angry Pop Culture Icon – Billy Connolly
The 'Big Yin' is a beloved Glaswegian son and the sure and certain number one choice for Glasgow's angry icon.
The globally renowned comedian's tirades about everything from religion, women's rights and suicide bombers have divided opinion in audiences around the world and we didn't want to pick William Wallace.
Other notable hot-tempered Glasgow natives include Rab C. Nesbitt, Taggart and Begbie from Trainspotting – the latter of which would have made the cut had it not been for the fact we love The Big Yin.
Anger score – 4 out of 10
The Livid Loiners Of Leeds
On to Leeds.
The birthplace of M&S and once the home to Hippo's (honestly!), Loiners – as they're known – can claim to have witnessed the birth of the steam locomotive and also had a hand in the board game Cluedo; although the inventor came from Birmingham, Waddingtons Games who first released it were based in Leeds.
So what is it that raises temper temperatures in Leeds?
Well, it would appear that Yorkshire couples are just like almost everyone else with just over a third of arguments occurring with partners (34.8%). However, unlike their city counterparts, the kitchen – and NOT the living room – is where most clashes happen (37%).
Of these kitchen kick-offs, 39.9% are about washing up being left or not done, with not taking out the bins and bad cooking coming in a distant joint second with 15.9%.
Bathroom bugbears range from not replacing the loo roll (18.8%) to leaving damp towels lying around (15.9%) and not cleaning up after yourself (16.7%), with snoring topping the bedroom list of complaints at 25.4% and TV choices (31.2%) taking home the gong for most common living room riots.
Leeds residents don't get their proverbial undergarments in a twist over un-ironed bed sheets (0%) and are not too concerned by which way round the toilet roll is (0.7%), though we would avoid leaving tea bags in the sink (7.2%) if you can!
Our advice? – Have some fun and put the loo roll on upside down while wrapped in a creased up bed sheet, avoiding the kitchen and get a takeaway whenever it's possible!
Angry Pop Culture Icon – Mel B (Scary Spice)
The frightening voice (we mean that in the best possible way) of the Girl Power movement of the late nineties, Mel B (Brown) was the feisty face of independent women during the Britpop era.
Her somewhat angry attitude and laissez faire approach to decorum marked her out as an anger icon right from the moment she uttered the words "a-zig-a-zig-ah" and saw her immortalised in Bo' Selecta by another resident of Leeds, comedian Leigh Francis (more on him later).
Later, she made loud and opinionated appearances on Britain's Got Talent & The X Factor before going on to cast judgement on America's "talent" pool with America's Got Talent before appearing in some less than enjoyable (for us anyway) films.
Anger score – 3 out of 10
Next up, Liverpool!
The city that gave the world The Beatles, The Anfield Rap and Bread, Liverpool is a city with a history filled with culture and fame. 
It also boasts the highest number of listed buildings anywhere in the UK (outside of London), its Liver building has the largest clock faces on any construction in the UK and, in 1715, was the home to the first wet dock in the world.
Now that all sounds great, but we know what you really want to know – what is it that scousers get scorned about at home?
The living room was once again the courtyard of chaos with 36.9% of Liverpudlians losing their temper over the telly (31.2%), crumby sofas (14.8%) and switching the heating on (9.8%).
It was husbands, wives, other halves bearing the brunt of scouse scorn too, with 43.4% of our pollsters admitting that partners suffered the wrath of their anger, followed by siblings (28.7%) and parents (19.7%).
The room that sees the least angry action is the bedroom, with just over 1-in-10 scousers saying they had a fight in there.
Bad cooking (21.3%) and not washing up properly (25.4%) also featured high on the list of Liverpudlian annoyances too, but fake tan in the bath isn't something to be too worried about, with only 0.8% of those polled saying they kicked off because of stains.
Our Advice? – Wear as much fake tan as you can in the bedroom and, if you get a chance, take a cookery course and buy a decent dishwasher!
Angry Pop Culture Icon – Joey Barton
The infamous Mr Barton. What is there really left to say about this chap and his issues with his temper? Very little, but we'll have a go.
So, the former professional footballer turned intellectual put a cigarette out in the eye of one teammate, detached the retina of another and spent a few months in HMP Strangeways for being an all-round bad fella.
His angry actions couldn't stop one of the football world's most iconic moments though, as despite kneeing him in the head and receiving a red card for his troubles, Joey couldn't prevent Sergio Aguero from scoring his now infamous "Agueroooooooooooooo…" goal.
Anger score – 9 out of 10
Just a short hop on the East Lancs road from Liverpool, we come to Manchester.
The closest 'big' city to BestHeating HQ and a place that gave us the first fully time-tabled passenger train, on the first entirely double track, with the first signalling system – Manchester is also the first place that the atom was split, so they've got a lot of firsts in the Mancunian locker.
But what is it that is driving Manchester households to the brink of despair, where and why?
Well, it is again the partners that get short shrift in Manchester, with 37.8% of those polled stating that their other halves were the main focus for their angry tirades.
These fallouts occurred more in the living room (41.9%) than anywhere else and tiffs began over everything from TV choices (36.3%) and crumby sofas (13.1%) to sitting in the best seat to watch the box (14.4%).
Mancunian residents don't like barneys in the bedroom, but you will want to avoid leaving the bed unmade (16.3%) and snoring (16.9%) as much as you can.
But feel free to crank up the heating for the night, as only 2.5% of those polled said it bothered them – we can attest to why that is…it's cold up north!
Bathroom barneys are also a rarity in Manchester, with not keeping it clean being the main thing that gets people down at 16.9% – but you can put the toilet roll on any way you like (2.5%), not tell anyone that it's run out (5%) or leave the lid off the toothpaste whenever you want (3.1%) and practically nobody will bat an eyelid.
Our Advice? – Get a portable TV you can watch in the bathroom as you experiment with new and unusual ways to hang a loo roll until it runs out – then don't tell anyone it has, just for fun!
Angry Pop Culture Icon – Liam Gallagher
The singer of the self-proclaimed "best band in the world" and all-round "mad fer it" Manc, Liam Gallagher was, is and will forever be, one angry rock star.
From getting deported from Holland after an angry brawl on a ferry and offering Robbie Williams outside at the Brit Awards, to falling out with and allegedly not speaking to his brother for well over a decade, the youngest of the Gallaghers has plenty of marks on his anger rap sheet.
Even now, as he approaches 50 years of age, it's tough seeing anyone being able to curb his enthusiasm for volatility; one quick look at his Twitter feed gives you all the evidence you'll ever need to mark Liam out as a master of madness and an artist of anger!
Anger score – 9 ½ out of 10
Newcastle's Galling Geordies
Home to an official 'English Icon' in the Angel Of The North and birthplace of the Premier League's leading all-time top scorer, Alan Shearer, Newcastle also boasts the first street to be lit by electricity anywhere in the world and is home to the first ever Greggs the bakers!
But when they aren't scoring goals and bragging about having pasties longer than anyone else, what is getting on the nerves of geordie householders?
Well, like their counterparts just north of the border in Glasgow, 45.5% of people we polled said that it was their partner that got on their nerves more than anyone else – though siblings and parents both came a close second with 23.9% of the vote.
Barneys begin anywhere from the kitchen (27.8%), bathroom (26.6%) or in the living room (32.9%), with TV choices (45.6%) again coming out on top here too.
Though low on the list of rooms where fights occur – with a quarter polled saying it's all sweetness and light in there – the bedroom still sees its fair share of drama. 
Talking in your sleep is a big no-no in Newcastle – with 15.2% saying they can't stand it – and another 17% lose their temper over not putting clean washing away; higher than in any other UK city.
Strangely, though – there were more people saying that arguments didn't start in the bathroom (27.8%) or the bedroom (34.2%) than anywhere else in the country!
Our Advice? – Only ever wear one set of clothes, try not to leave the bedroom and never sleep!
Angry Pop Culture Icon – Jimmy Nail
The man with arguably the hardest-sounding name in the list, Jimmy Nail's real name is something far softer and a lot less angry than his stage moniker – James Michael Aloysius Bradford.
The Newcastle United fanatic has a few notable outbursts in his back catalogue of anger. Describing himself as "an angry kid" in his youth, a teenage Nail was expelled from school for setting fire to some curtains, while in his twenties he too spent some time at Her Majesty's pleasure, making him the second in our list of icons to do so.
From Auf Wiedersehen, Pet and Spender to singing about ship building on the Tyne river, Jimmy Nail played a range of roles on stage and screen and though he has at times shown a softer side – who could forget Crocodile Shoes? – he has enough anger to be our Geordie icon.
Anger score – 8 out of 10
Norwich's Caustic Canaries
Norwich, or The Canaries as they are known in football land, was the first city on our list to use postcodes, has the largest walled centre and longest run of medieval defences in Britain and is home to the first newspaper ever created on these shores.
But we know you only came here to find out what puts the noses of canaries out of joint, so here we go…
In Norwich, the kitchen appears out of bounds for an argument with 35.4% of our pollsters stating that nothing causes a fight there. Although not taking out the bin and putting empty jars back in the cupboard still annoys the nuts off 1-in-10 of our residents.
No, in Norfolk, it's the living room that is again the scene of most domestic battles, with TV choices (45.6%) topping the list, closely followed by crumbs on the sofa (17.7%)- we do like a crumbless sofa us Brits, don't we?
Damp towels on the floor (13.9%), sweating in the night (10.1%) and money worries (39.2%) are also big deals to our East Anglian brethren, but they don't appear to mind saggy cushions (0%), fake tan stains (1.3%) or tea bags in the sink (5.1%)
Our Advice? – Don't eat anything crumby, ever. Get rich as quick as you can by starting a saggy cushion company that gives away fake tan as a free gift.
Angry Pop Culture Icon – Alan Partridge
Yes, we could have picked Norwich City FC Chairperson, Delia Smith for her famous "let's be having you!" outburst – but that was passion, not anger!
No, for the jewel in the Norfolk crown, we opted for the shamelessly self-promotional, simmering and shady showman of East-Anglian anger – the entirely fictional – Alan Partridge.
Yes, Steve Coogan's infamous radio DJ has many angry episodes that we could list here – and we're sure you'll have your favourites – but the one that marks him out as Norwich's ruler of anger is the expletive laden 'Angry' episode, which is too rude to quote here, even for us!
Anger score – 7 out of 10
"Robin Hood and Little John, walking through the forest…ooh-da-lally-ooh-da-lally, golly what a day" – you know you sang that too!
Yes, Nottingham, home to Robin of Sherwood and the world's smallest cinema, seating just 21 people. It's also the city that gave us HP sauce, Boots The Chemist and traffic lights, so we have a lot to thank (or despise) Nottingham for, depending on your point of view.
As for the stuff that gets on their proverbials, well, much like their midlander friends in Birmingham, Nottingham residents find that their partners are the targets for their frustration, with 39.4% of those polled saying that their other half was the person they fell out with the most.
Battles in Nottingham range from not washing up properly (38.2%) and not replacing the loo roll (17.6%) to damp washing being left around (12.7%) and TV choices (32.7%), with the living room topping the list of rooms that see the most anger (35.2%)
Fake tan (3%), incorrectly placed loo roll (2.4%) and watching TV in bed (3%) all scored low on the list of Nottingham bugbears, but don't ever leave crumbs on the sofa (23.6%) because your life won't be worth living.
Our Advice? – Slap on the fake tan, flick the TV on at bedtime and kick back and relax in the knowledge that you just put the loo roll on 'upside down'.
Angry Pop Culture Icon – Carl Froch
Famous as one the best super-middleweight boxers the UK has ever produced, Nottingham's Carl Froch channeled his anger into his sport for years, turning himself into a multiple world champion.
His now legendary showdown at Wembley Stadium against George Groves, in 2014, saw 80,000 boxing fans witness the culmination of one of the UK's angriest pre-fight build-ups, with Froch putting his anger to good use and knocking Groves out with what commentator referred to as "the best punch you will ever see in a British boxing ring."
These days, Froch works as a boxing pundit for Sky Sports and has recently come out as a "flerfer" – for those of you who don't know, that is a person that believes the earth is flat! – way to channel your retirement anger Carl!
Anger score – 8½ out of 10
Home to the snooker world championships and the world's oldest football club, Sheffield also boasts the pub where The Clash had their first ever gig, but what do they 'clash' about in the homes of southern Yorkshire?
Well, much like their 'tyke' friends up in Leeds – and seemingly everyone we surveyed for this article – it is partners that get on the nerves of Sheffielders more than anyone else (43.5%).
And, just like the residents of Leeds, its the kitchen that sees the most bad-tempered action with 35.5% of residents admitting they lost their cool in their over not washing up properly (33.9%) and people being bad at cooking (21%) – maybe some cookery classes are called for in Yorkshire!
Sheffield also saw an even split of stuff that grinds their gears in the bathroom, with not replacing the toilet roll, leaving damp towels lying around, toilet stains and an untidy bathroom space all getting 16.1% of the anger vote.
The bedroom is pretty peaceful though, with more than 1-in-5 of those polled stating that nothing caused an argument in there, and yet people can't abide sleep talking (27.4%).
TV again figured in the living room chaos, with a third (32.3%) of those polled saying that they fell out over what to watch on the box, and money (46.8%) was also a big factor in people losing their temper.
Our Advice? – Get rich quick, eat out often and stay single for as long as you possibly can!
Angry Pop Culture Icon – Alex Turner
Filled with confidence and oozing charisma, The Arctic Monkeys frontman wasn't always as brash and bold as he is today. At one point, before the band was famous, he wasn't even their singer!
Dry witted and harsh to the bone, the Yorkshire vocalist is well-versed in vitriol and loves a good barney with the best of them. The "Ultracheese" wailer has had run-ins with a host of other music stars, but one of his more memorable outbursts came when he called out The X Factor for churning out pop music that "wasn't very good".
Okay, so maybe he used different phrasing, but you get the picture. He's also had the odd spat with another of our anger icons, one Liam Gallagher, but we all know who'd come out on top of that exchange, don't we?
Anger score – 4 out of 10
The place where the Titanic began its fateful journey and home to the very first 'fish fingers' Southampton is also where a Spitfire first took to the skies, but what do they spit fire about down on the south coast?
Well, unlike almost every other city on our list, residents of our final destination fall out the most with parents, with 30.5% of those polled saying mum and dad got on their nerves the most.
Amazingly, partners came a lowly second (27.4%) behind siblings (29.5%) perhaps suggesting that the people we managed to answer the poll in Southampton still live at home with the family.
So, what's grinding their familial gears?
Well, the living room is once again the battleground (as expected?), with TV choices (30.5%) and crumby sofas (12.6%) coming out on top. But there's still a bit of hassle over who sits in the best seat and not repuffing cushions, with 7.4% of those polled saying they couldn't stand either.
Snoring and talking in your sleep (20%) and cover stealing (9.5%) were top of the bedroom list of bugbears, but people don't mind sweaty sleepers on the south coast.
Bathroom barneys start over not replacing the loo roll (16.8%) to not cleaning up (21.1%), but 26.3% of people said they tended not to fall out in the bathroom.
And again, the kitchen complaints were mostly about not doing the washing up to an acceptable standard (28.4%) and being a terrible cook (15.8%), but you'll get away with leaving the teabags in the sink in most households (2.1%).
Fake tan stains (1.1%), cups on sofas and not telling people that bathroom products have run out (3.2%) are all low on the list of triggers for Southampton residents, but keep those damp towels off the floor! (8.4%).
Our Advice – Get tanning, move out of your parents and use up all the products you can and never let anyone know, it's all good!
Angry Pop Culture Icon – Craig David
Admittedly, we struggled with Southampton's anger icon – perhaps everyone from there is just too nice. Who really knows? Can you think of anyone?
We picked Craig David because he should have been super angry about Lee Francis (told you he would appear again) taking him off in Bo Selecta – as he did with Mel B – but Craig simply brushed off the skit and went about the business of making hits.
From his debut single "Fill Me In" – which sounds a little angry, doesn't it? – to his greatest hits compilation and writing for the Backstreet Boys comeback album, Craig David has been around the block, but he never seems to get angry about anything really. 
Anger score – 1 out of 10
So, there we have them.
15 cities in the UK & Northern Ireland and what it is that stresses people out in their homes.
Is there anything that gets on your nerves that we haven't mentioned? Let us know in the comments and don't forget to share this article with the people who make you angry in your household!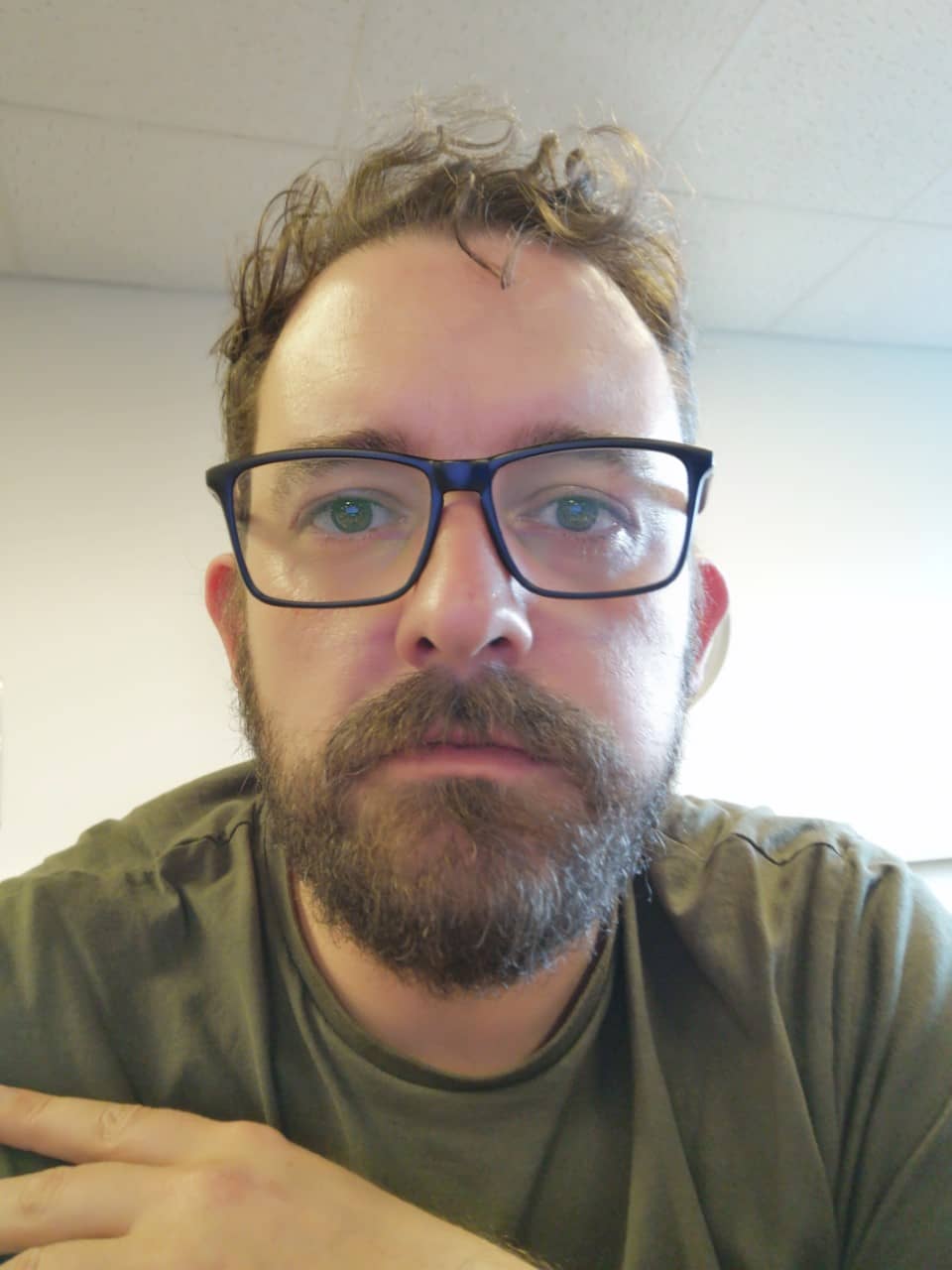 John loves reading design blogs and bringing those ideas to the Advice Centre in his own inimitable style. When he isn't writing copy, you'll find him reaching out to industry experts to get the latest on all the heating news.