Transforming your home with unique radiator designs
As manic home heating enthusiasts, we'll never stop hammering home our belief that radiators should be viewed as home décor here at BestHeating.
So what better way to add a unique flavour to your interior design scheme than with an unusual radiator from our stunning collection?
This blog zones in on some of the more weird and wacky radiator designs we have to offer – the type of radiators that will take the eye in an instant and prove a conversation piece for any and all visitors to your humble abode.
What's more, we've split our most unusual radiators and towel rail designs into the rooms they're potentially best suited to. We're just too good to you…
So, what are the best unique radiator styles to select?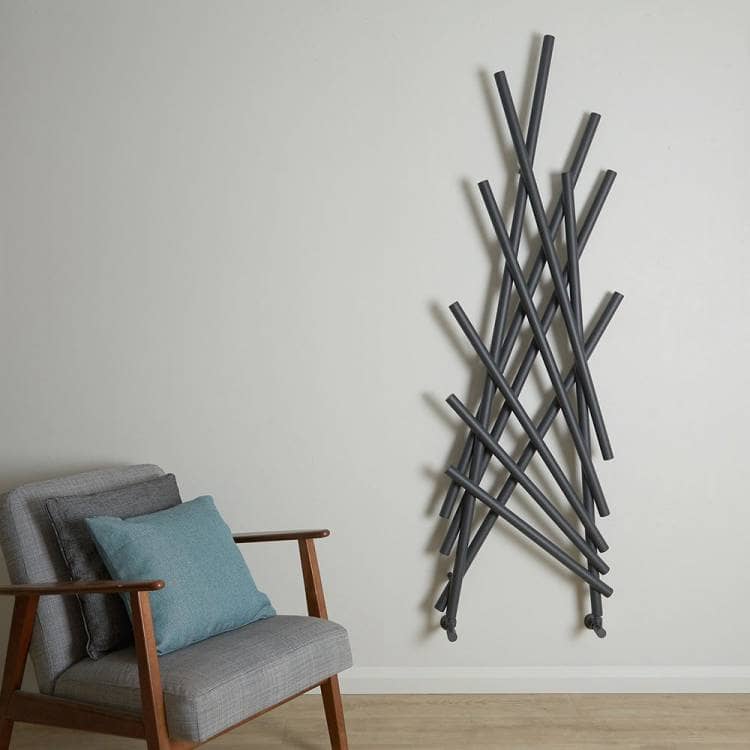 Unusual radiators for the bathroom
As an area in which saving space is so often a primary focus, the bathroom is a perfect place to start hunting unusual radiators for.
That sentiment will make even more sense when you come to our first choice for a unique bathroom radiator.
What are the best unusual bathroom radiator picks?
Listed below is a selection of some of the finest unconventional radiator designs to introduce to a bathroom or en-suite space.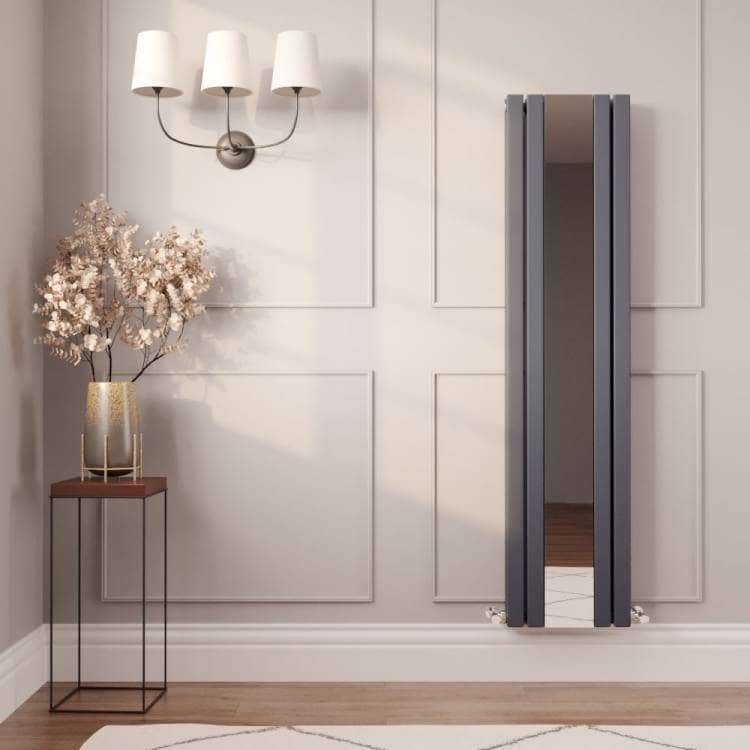 What better way to make a bathroom style statement, and maximize existing space in a typically compact area, than with a vertical radiator incorporating a full-length mirror?!
This Milano Icon boasts a beautifully streamlined profile, with the reflective surface flanked by attractive anthracite panels that will match up with any bathroom décor.
With the potential to keep the area toasty warm whilst making sure your appearance is spot on for your morning meeting, this 'outside-the-box' radiator design is the perfect bathroom buddy.
Working in exactly the same way that a standard and less unusual radiator does, the standout feature of this uniquely styled radiator is its full length mirror.
There's definite harp vibes attached to the Lazzarini Way Spinnaker Heated Towel Rail.
And regardless of whether you're more of a devil than an angel early in the morning, there's no way that the effervescent stylings of the component won't be a welcome first sight.
An ultra-slim shape again lends itself to enhancing space, but despite the diminutive framework, this unusual towel rail certainly packs a punch with regards to heat output.
It'll keep your towels dry and beautifully warm to the touch, whilst epitomizing the idea that home heating really can double up as stunning home décor.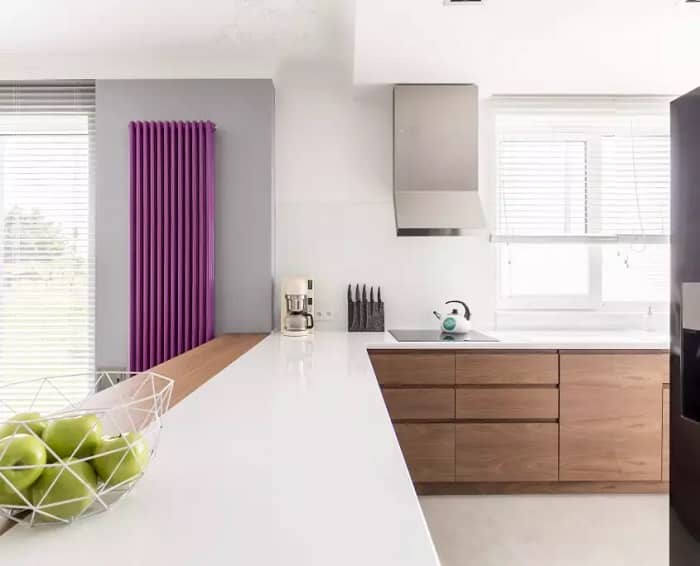 Unusual radiators for the kitchen
Another area in which available space is absolutely invaluable is the kitchen – so you really want to be choosing wisely as to what weird and wonderful radiator you're looking at whilst whipping up your signature dish.
Your kitchen radiators wants to be more caviar and less cheese on toast, even if like me, the latter is more in line with your best cooking efforts.
Which are the finest unconventional kitchen radiators?
Immediately following is a choice of some of the most stylish unusual radiators fit for a kitchen area.
In a space that will typically feature a few heat sources such as the oven or hob, you might not necessarily need a large radiator with a monumental heat output.
Even so, and despite it probably being the most conventional design to feature in this article, this Aruba model is an excellent option, kicking out an impressive 1,000+ BTUs from a deceptively diminutive shape as it pertains to horizontal radiators especially. A durable steel construction also ensures it will stand up to regular use and the general wear and tear associated with being installed in one of the most popular and used rooms in the house.
A lovely white powder coated finish exudes modern designer flair too, right in line with the values of a contemporary kitchen large or small.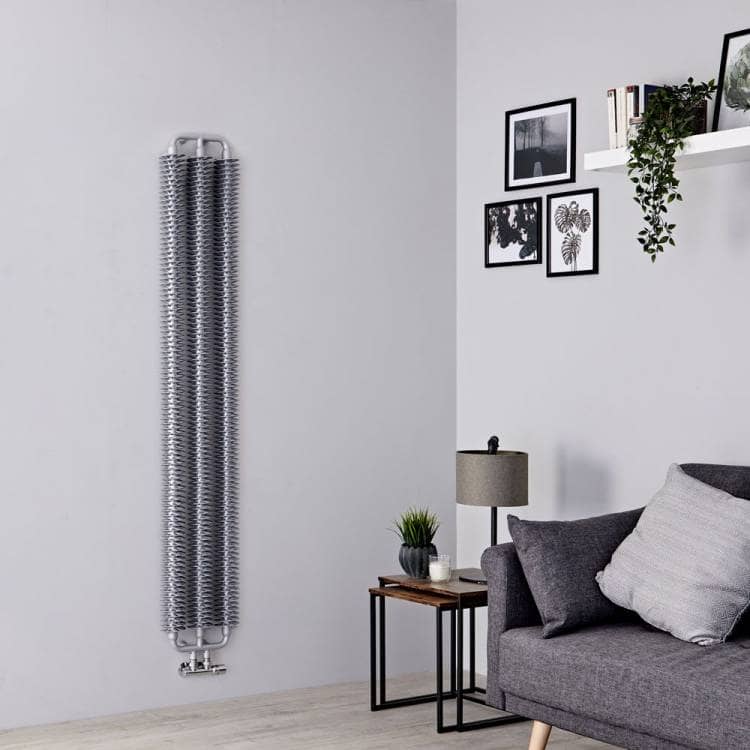 If our last pick was a bit too 'normal' for your taste, you'll be glad to see we've reverted to the weird and wacky radiator type with this selection.
Now to be perfectly honest, I can't ever say I'd envisage myself talking up the merits of a home heating option that evokes thoughts of the rotating brushes at a drive-through car wash. And yet, here I am discussing the merits of the Terma Ribbon radiator.
It would make for an eye-catching feature in any room no doubt, but the streamlined design makes it a particularly appealing model for a kitchen space where wall space could be restricted by the likes of cupboards, fridges or other essential appliances.
An excellent heat output exceeding 3,000 BTUs indicates the Ribbon rad is a perfect option for a large kitchen area, where multiple heat sources might be required to adequately heat the room.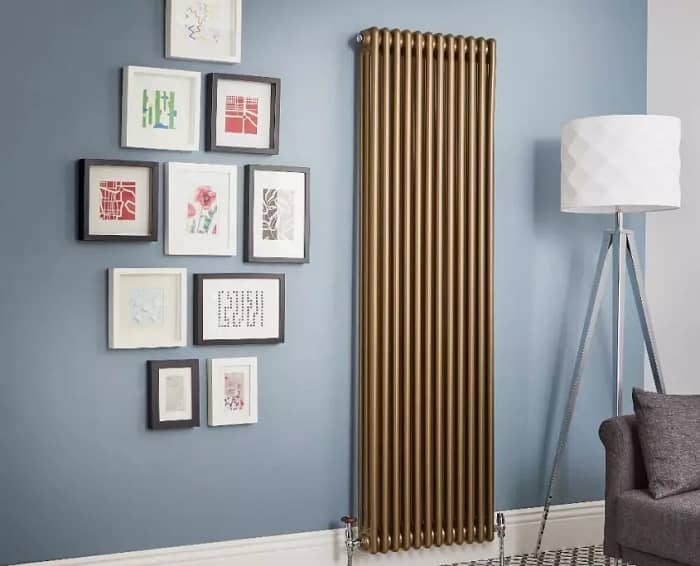 Unusual radiators for the living room
The living room represents the hub of the home in most properties. As such, the style and décor of the space is wholly important in creating a good visual impression amongst any visitors, and will often be reflective of the homeowner's personality and general taste.
So you might want to introduce a more modern artsy vibe through your heating choice than you'd be able to do with a plain convector radiator tucked beneath a window.
If so, you're probably asking, "what are the best unique lounge radiators to choose?"
Here's some of our most stylish unusual feature radiators for a living room or lounge.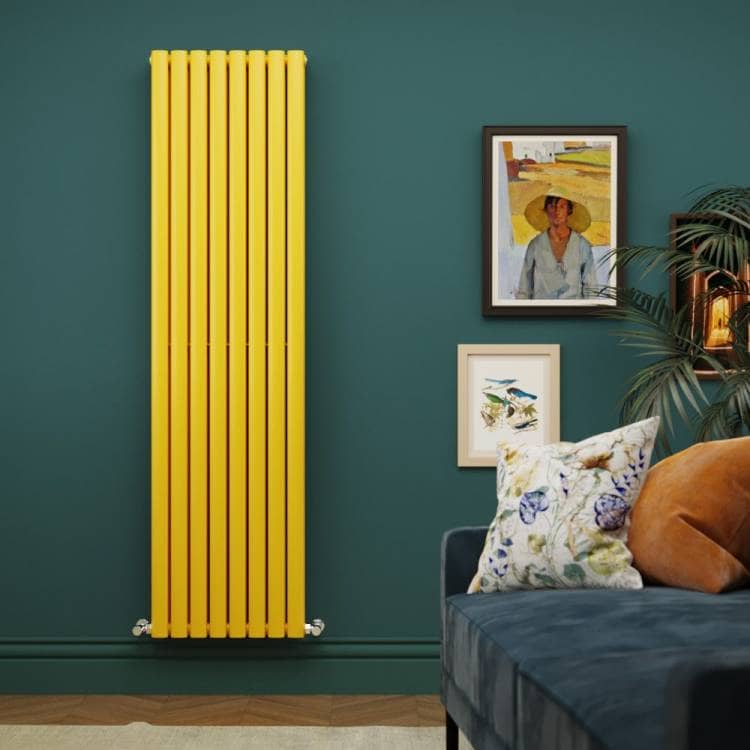 Bright and bouncy is the order of the day with this Aruba radiator, which will deliver an airy, summery vibe to any living room area.
If your glass is typically half full, this beautifully bright heating option mirrors that trait supremely, with the space-saving vertical design available in a wide variety of sizes to suit any lounge large or small.
Other similarly bright finishes are available within the Aruba coloured collection as well – explore our Which Radiator Colour Best Suits Your Personality? blog for a fun insight into which sort might be the best fit for you.
The ultra-modern Milano Riso is a stunningly sophisticated heating choice that will instantly take the eye in a contemporary living room.
It's easy to picture the radiator adorning the walls of a New York City penthouse suite in a stylish big-budget drama, and yet is available for a relatively modest price for such an enviable aesthetic.
Far from just a 'pretty face' though, the Riso also provides an outstanding heat output, in excess of 5,000 BTUs. That performance quality can prove especially invaluable for a component so well suited to modern interiors, with laminate flooring and lots of light usually present.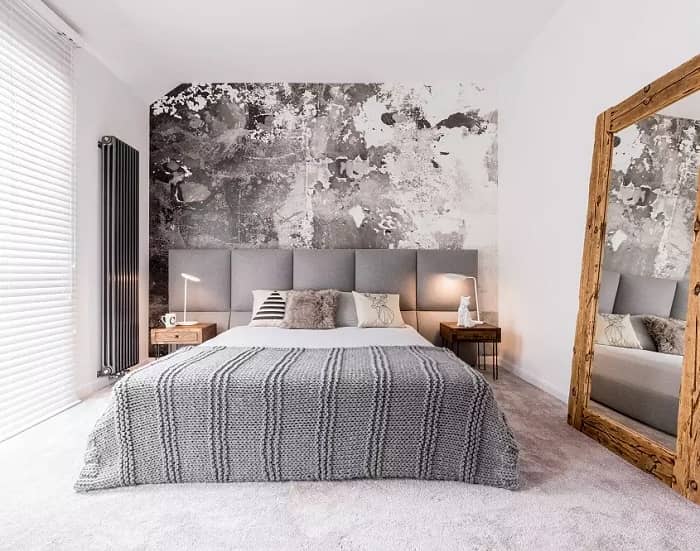 Unusual radiators for the bedroom
The first and last place you spend any part of your day in (apart from those especially heavy weekends when you've literally woken up on the tiles) just has to be adorned with a stylish, intimate heating solution, right?
Even better if what keeps you toasty warm at night is a bit of an extraordinary sight for sore eyes to wake up to – bedroom radiators, of course – what did you think we meant?
Our bedroom radiator buying guide has further inspiration, but compiled below are some of the best unusual radiators for a bedroom…
For a large contemporary bedroom, the Lazzarini Way Tavolara radiator would make for a statement addition. Again, an unconventional shape akin to a surfboard doesn't sound too glamorous on paper. But the aesthetic appeal is obvious on view.
Middle connection valve inlets make for a space-saving design, so wall space is maximized even despite the sizeable dimensions incorporated by the radiator.
A durable carbon steel construction ensures the radiator's performance values and longevity are just as impressive as it's appearance.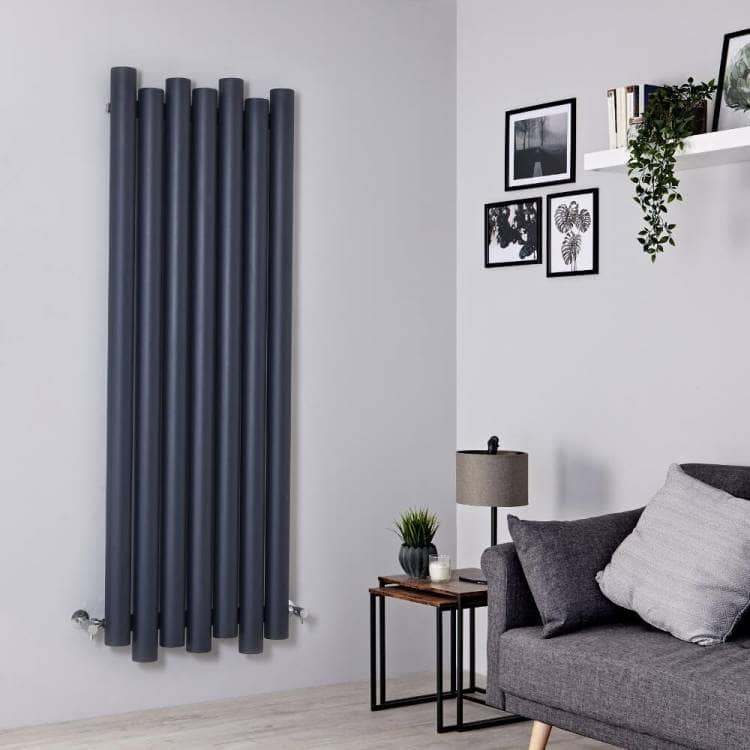 Another wholly unique design dripping in contemporary appeal, this Milano Motus radiator is a bouncy number that will stand out in any bedroom setting.
The seven featured columns alternate slightly in height, and boast a stylish cylinder profile to deliver a complete sense of rounded designer beauty to your décor.
Furthermore, the Motus rad provides a phenomenal heat output in excess of 5,800 BTUs, so you never have to worry about keeping lovely and warm when spending a lazy Sunday in bed.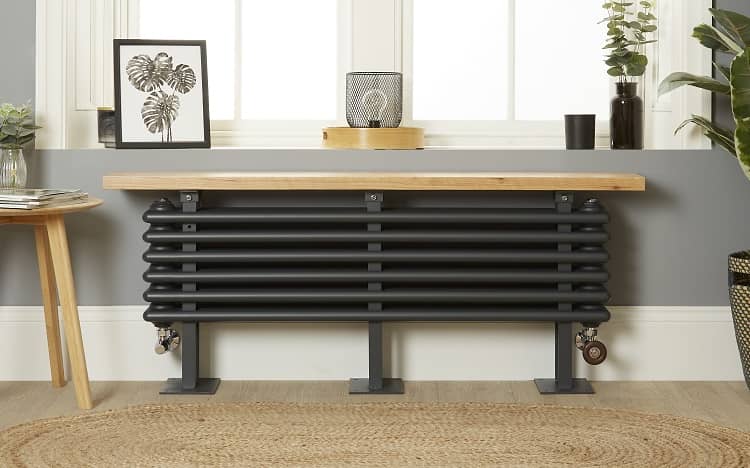 Explore a full range of unusual radiators
The unusual radiators that appear in this article represent just a select few of the stunning unique models we have to offer.
With straight and curved design options available in both horizontal and vertical shapes, there's an unusual designer radiator to suit all styles and tastes.
If none of our top picks have taken your fancy, check out our full designer radiator collection to discover your perfect unconventional radiator.
Get in touch with BestHeating
If you would like any further information about our selection of unusual radiators, from cast iron and stainless steel versions to electric radiators and any other type, don't hesitate to get in touch with the BestHeating team.
You can leave your thoughts in the comments section below, or contact us via Facebook, Instagram or Twitter.
With a background in sports journalism, John counts content writing amongst his key passions. He's always peppering our Advice Centre feed with reasoned and researched home heating tips, and providing expert solutions to the questions you want answering. Fine football and music connoisseur. In his own head, at least.