Ensuring your boiler is running efficiently is one of the simplest ways to ensure that your heating bills don't soar and that your home stays toasty warm when needed. But how exactly do you maximise your boiler efficiency?
It may seem like a daunting task you may not want to undertake, but by carrying out a few simple tasks every now and then, you'll easily be able to make sure that your boiler is running at its best.
Today, we're taking a look at seven ways you can maximise the efficiency of your boiler which, in the long run, could help you save money on those heating bills.
Turn your heating on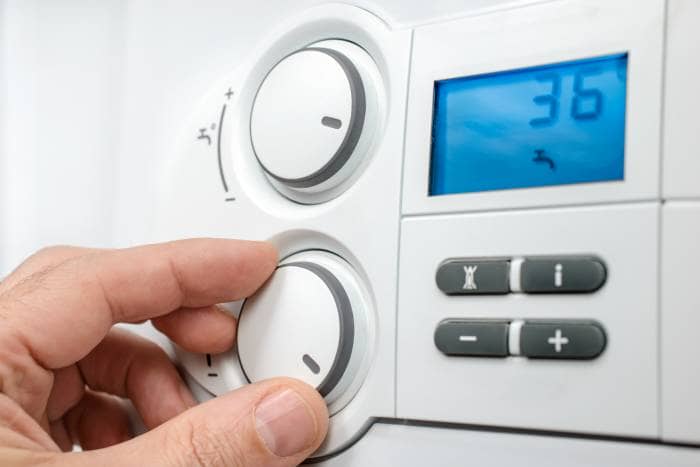 While to some, putting the heating on during the months where you don't really need it might sound a little bit wasteful. However, if it's been left unused for a whole portion of the year, things are more likely to go wrong when you start using it again as the temperature starts to drop.
We're not saying you should be cranking up the thermostat for no reason, but switching your heating on just once or twice a month during the warmer seasons is a good way to ensure everything is running smoothly.
Plus, if there are any issues, getting them sorted during the warmer months can be much less stressful than slap bang in the middle of winter!
Get your boiler serviced
Okay, so it's not the best way to use a day off work or a day of working from home, but getting your boiler serviced is incredibly important. Remember, if you're a landlord, it's also a legal requirement!
Not only will this ensure that it's running to maximum efficiency, but it will also ensure the safety of everyone in your home too. Regular servicing will reduce the risk of carbon monoxide poisoning, which according to British Gas is responsible for 250 hospital admissions every year.
In addition, getting your boiler serviced will allow for any potential problems to be identified and fixed before they get worse or cause further damage. Fixing problems sooner rather than later will not only be easier to repair, but it's likely to save you a heck of a lot of money in the long run and will reduce the risk of your boiler packing up completely.
Finally, regular servicing will mean that your boiler stays in good condition for longer, meaning you won't need to invest in a new one until it's absolutely necessary.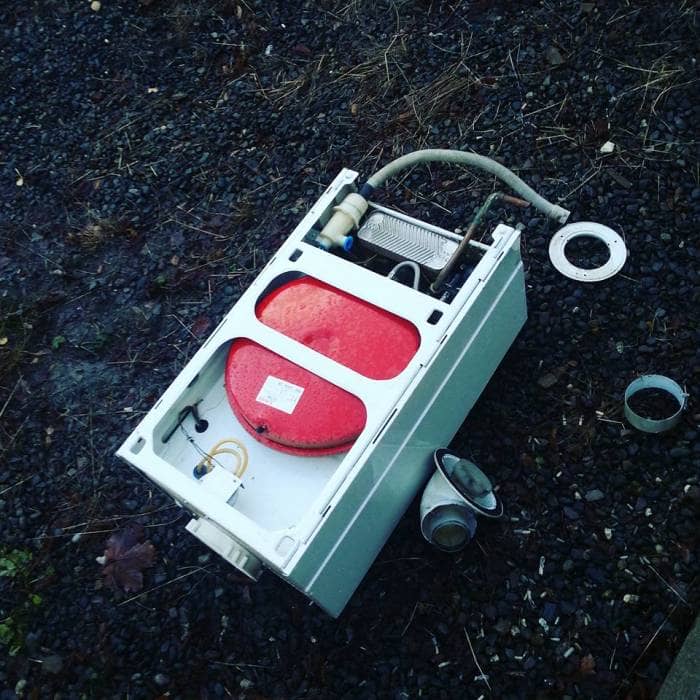 When it comes to the best time to get your boiler serviced, doing so in the summer months can be the best way to go.
Often, heating engineers and boiler companies tend to be less busy during this period, so you may be able to take advantage of lower prices, and you'll also be more likely to find an appointment slot that suits you best.
And of course, if any repairs are needed, it's much easier to cope without your heating and hot water during the warmer months!
Spring clean
Keeping your boiler and radiators spick and span is also a useful way to ensure things are running smoothly. When it comes to cleaning your boiler, this refers to the exterior only!
Any internal cleaning will be carried out during your annual service, but it's still a good idea to regularly wipe the exterior of your boiler to avoid dust building up.
Dust build up can lead to clogged pipes which in turn will affect the boiler's performance, so make a point of giving it a quick clean whenever you do the rest of your housework will prevent this.
When it comes to your radiators, keeping them clean will not only keep them looking neat and tidier for longer, but it can also help with lowering the costs of your heating bills.
When dust gets trapped in the fins of the radiator, this can prevent that valuable heat from escaping which will mean it has to work harder for you to notice the benefit.
Add cleaning your radiators to your list of regular chores and over time, this will help you save a few pennies on the heating bills.
TOP TIP – Not sure how to go about giving your radiators a good clean? Check out our handy guide!
Bleed your radiators
Bleeding your radiators is a five minute job that can make a huge difference in your heating and how smoothly it's running.
If you notice that your radiators are colder at the top than the bottom, or making gurgling noises, it's likely that they need to be bled.
This is simply the process of releasing air that's become trapped in the heating system, which prevents the radiator from heating fully. You can easily bleed your radiators by yourself too – all you'll need is a bleed key, a cloth, and a towel to place underneath.
If you need further help, here's a simple step by step guide for you to use.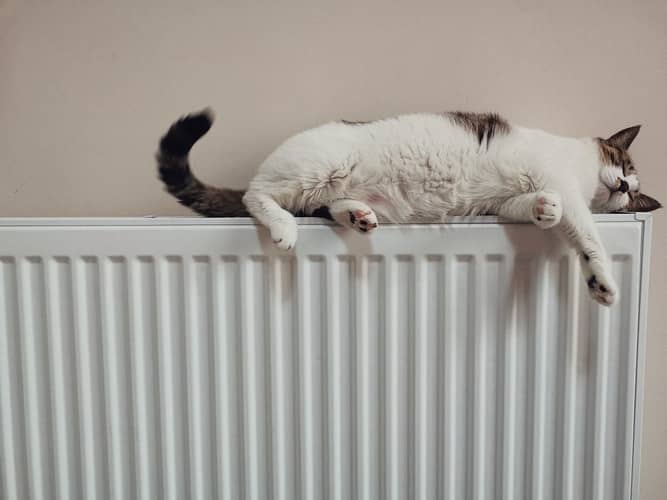 Insulate your pipes
You may be wondering how insulating your central heating pipes can affect your boiler efficiency, but in the long term, it can mean that your boiler doesn't have to work as hard to heat your home.
Insulating pipes will reduce heat loss and keep water hot for longer, so it can help you save a few quid on your energy bills. Head to your local DIY store where you can pick up specialist insulation and over time you'll notice a difference to your bills each month.
Check your water pressure
Checking the pressure of your boiler is important, as if it's incorrect, you won't be heating your home properly. You should aim to check the pressure at least once a month to ensure it's not too high or too low, and it can be a good idea to check it after you've bled your radiators too.
This BestHeating post on boiler pressure will tell you what you can do if your boiler pressure is too high or too low, but it's always worth checking your manufacturer's instructions beforehand – just as every boiler is different and in some cases it may need to be looked at by an engineer.
Consider an upgrade
While financially it doesn't sound like the most ideal option, if you've done pretty much all of these tasks and still haven't noticed any improvement to your heating bills, it may be that it's time to get your boiler replaced. Yes, in the short term it may cost you, but it could save you a lot of money in the long run.
What most people don't realise though, is that investing in a new boiler won't necessarily save you money in the long run if it has to work alongside old radiators and pipes. So, it's important to look at the big picture and consider whether or not it's worth upgrading your entire heating system rather than just the boiler itself.
Of course there's numerous factors that will affect your decision, the biggest one being cost of course, but taking some time to do your research and weigh up your options will ensure that you make the right decision. We've put together some of the pros and cons of replacing your full heating system to get you started.
We hope this has given you some food for thought as to how you can maximise the efficiency of your boiler. Remember, while at the moment we may not be using our heating quite as much, it's still important to carry out these tasks to ensure that things are up to scratch come the winter months. Not only will it save you a great deal of hassle, but it will also save you a few quid in the long run!
Written by Amy Jackson – Content and features writer at My Favourite Voucher Codes – 3rd June 2020

Our guest bloggers are leading experts in the heating, plumbing and design industries. With their specialist knowledge and expertise, they bring invaluable, topical insight to the Advice Centre.