Rainbow Radiators & Modern Murals

To celebrate the launch of our rainbow coloured Milano Aruba radiators, we've teamed up with MuralsWallpaper to create the ultimate modern playroom set up.
This new collection is all about injecting character into your home decor with bright bold pops of colour and having fun with your interiors, so what better way to showcase the Aruba colour spectrum than in this magical Rainbow Range mountain scene?
EXPLORE THE 7 NEW SHADES
The Milano Aruba coloured radiators feature the popular oval shaped panels in 7 playful new finishes. It's the same style you know and love, just a whole lot brighter!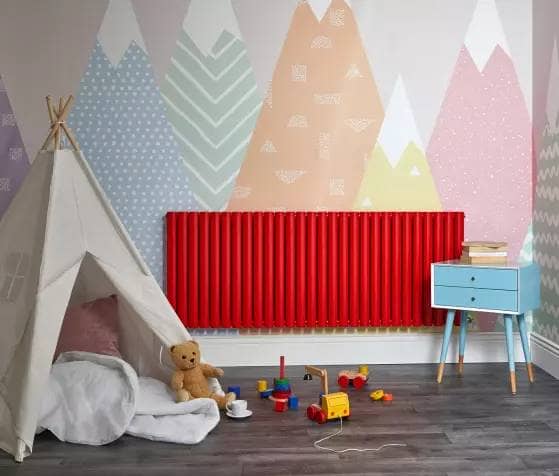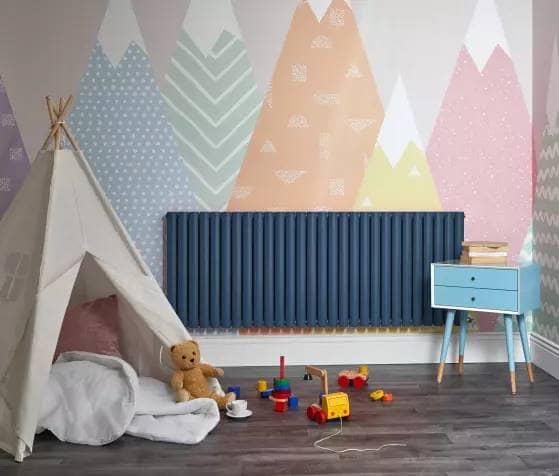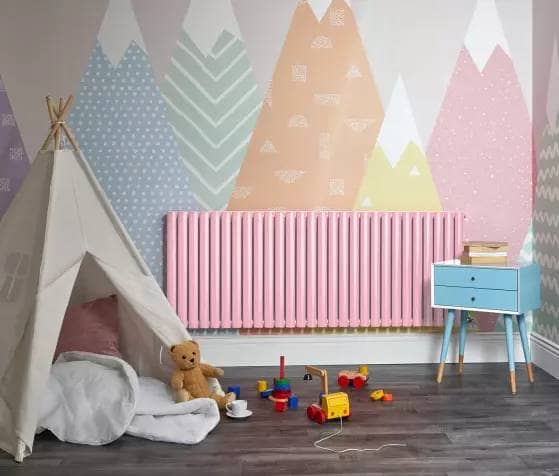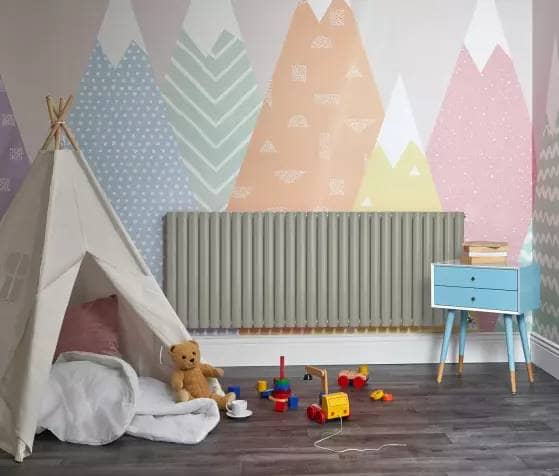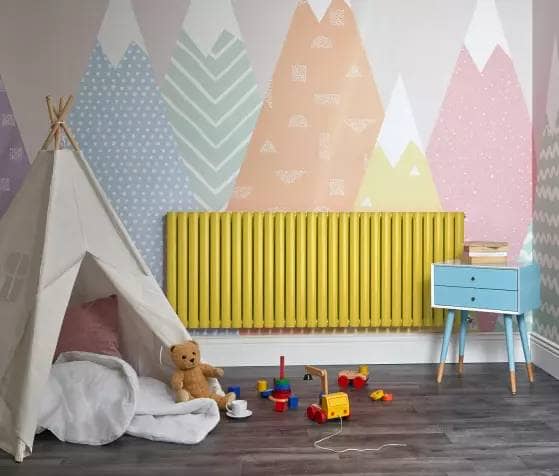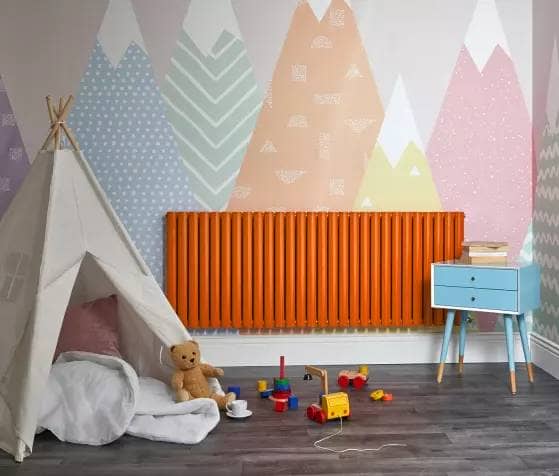 THE RAINBOW RANGE
Mural: Rainbow Range Kids Pastel Patterned Mountains Wallpaper Mural
This beautiful mural features a Scandi style mountain scene in a selection of soft pastel colours. Each shade echoes the variety of finishes available in the new Aruba collection, making this Rainbow Range a match made in heaven.
PLAY WITH INTERIORS
We're so inspired by the way MuralsWallpaper are taking an everyday feature and turning it into an opportunity to transform your home.
Radiators are often overlooked when we decorate our homes. But, why not use these boring metal boxes as opportunities to create another feature that you love?
Combining form and function is where great design lives. Whether it's a designer radiator or a remarkable mural, have fun with your interiors and your love for these key pieces will last a lifetime.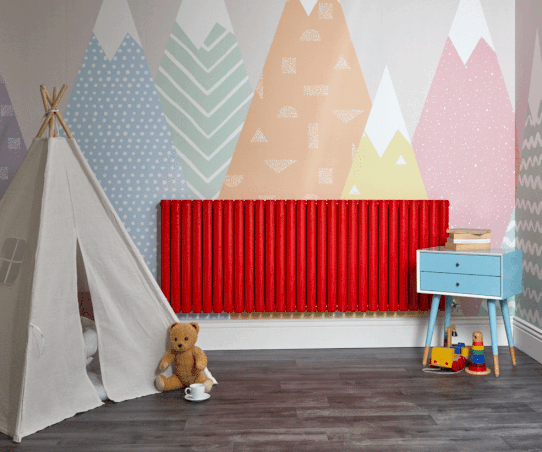 CREATE COMFORT WITH COLOUR
Whether it's calm pastels or bold hues, we're all drawn to different colours no matter what age we are.
Trends come and go but introducing your favourite colour to your decor can change the entire feeling of the space and promote a positive atmosphere.
So, add an Aruba radiator to your home for a pop of colour that gives you that warm feeling inside and out.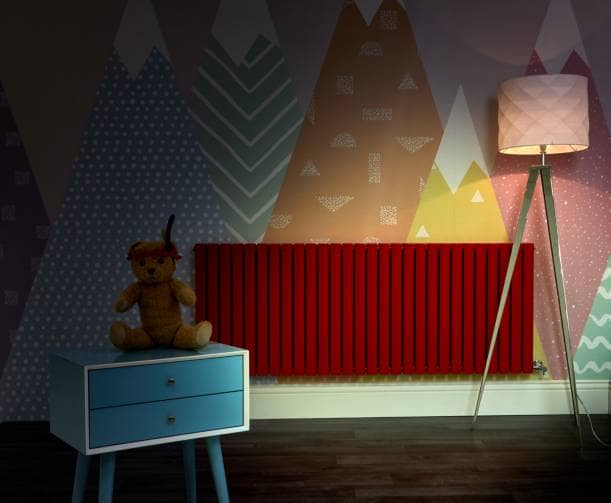 SAY GOODNIGHT TO THE NORM
We would like to thank MuralsWallpaper for working with on this dreamy playroom.
It is so exciting to see how they share our vision of challenging the expectations of design and taking something ordinary like a radiator or a roll of wallpaper and turning it into something that captures your attention.
Let's say goodnight to the norm and hello to a new wave of home decor where your personal style is the trend to follow.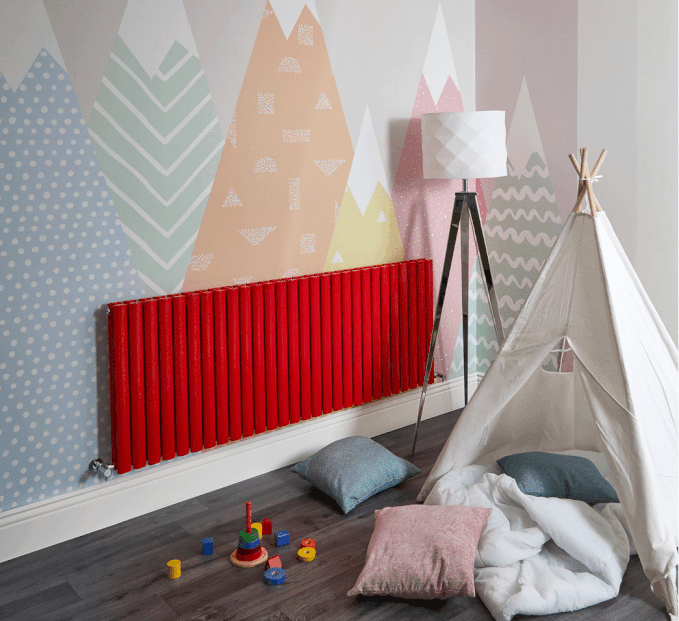 Jess has a passion for interior design and wants to inspire people to look at radiators as home decor. She enjoys keeping on top of the latest design and heating trends to ensure the Advice Centre has all the information and inspiration homeowners need to make the best choice for them.
https://wpcdn.bestheating.com/info/wp-content/uploads/bh-rainbow-rads-blog.png?strip=all&lossy=1&quality=70&ssl=1
326
940
Jess Steele
https://www.bestheating.com/info/wp-content/uploads/bh-wordpress-advicecentre-logo-196x50-2.png
Jess Steele
2019-11-20 15:23:07
2022-05-30 12:17:12
Rainbow Radiators & Modern Murals