Browse Jess' most read articles for popular heating & radiator advice.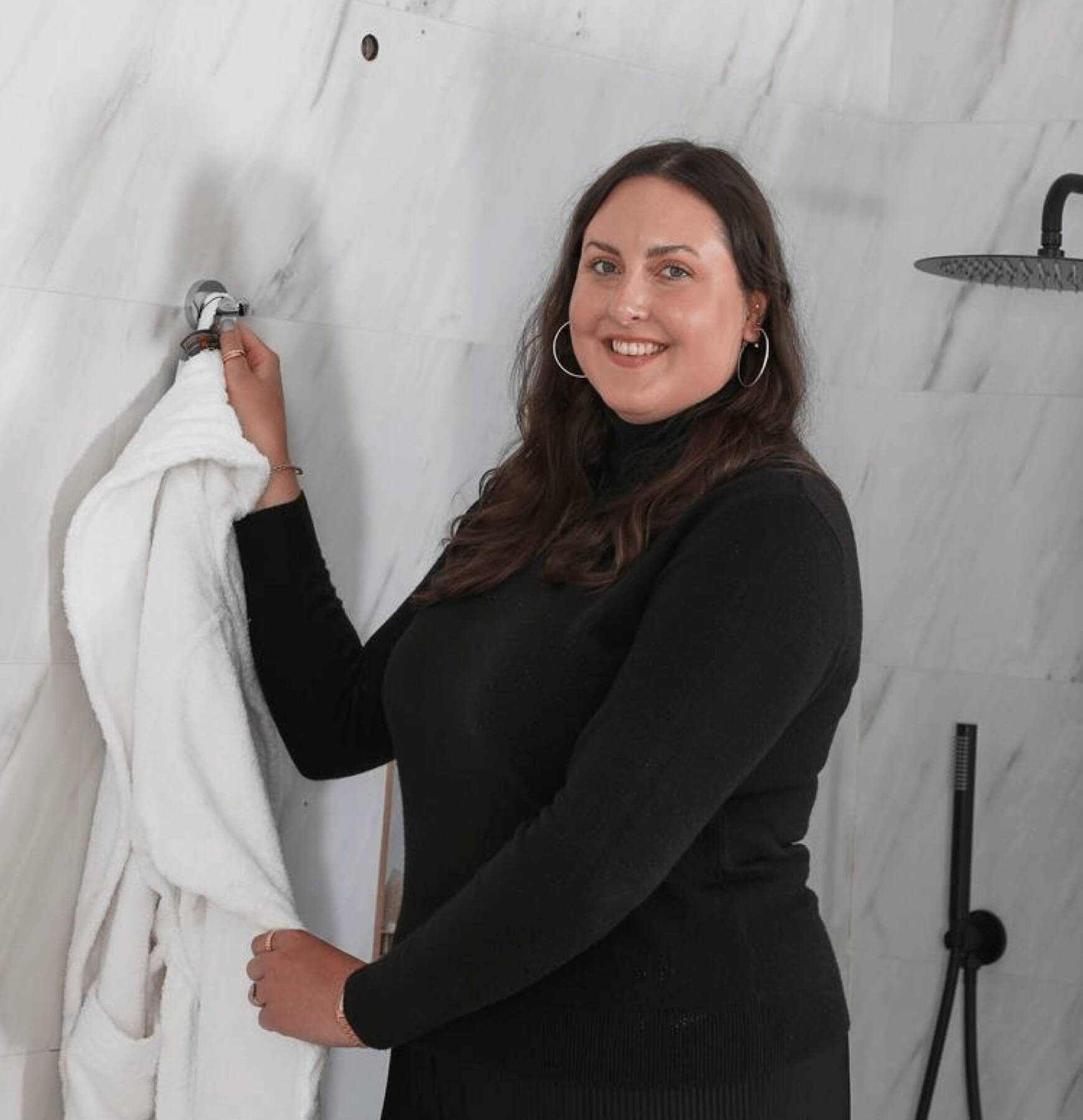 Resident Trend-Setting Style Guru
Jess has a passion for interior design and wants to inspire people to look at radiators as home decor. She enjoys keeping on top of the latest design and heating trends to ensure the Advice Centre has all the information and inspiration homeowners need to make the best choice for them.
Donna Howell House Tour
Jess says
"One of my favourite customer home tours features Creative Director Donna Howell's beautiful Victorian property. Donna turned her home into a calming showroom for the white Windsor collection and it is a wonderful way to get a feel for these classic radiators. I love how Donna combines timeless period details with modern minimal Scandinavian elements. An interior design dream."
Covering Radiator Pipes – A BestHeating Guide
Jess says
"If you have installed a beautiful new radiator, messy pipework can ruin the entire look! This is a great little guide to remind homeowners to consider matching the pipe covers to the valves, or trying cost-effective and convenient ways to hide away your radiator pipes all together."
Why Is Central Heating Inhibitor Important?
Jess says
"This may be more on the technical side but there's no point having lovely new radiators if you don't look after them properly. Most people aren't aware of how important inhibitor is for your heating system and this guide provides all you need to know."
Questions & answers with Jess
Jess says
The Windsor range is by far my favourite. I swapped all of my old convectors for white Windsors and I absolutely love them! Such a beautiful, timeless design that complements every interior style. You can't go wrong with a Windsor.
Jess says
"The radiator colour quiz gave me purple and I think I would agree! It is a playful yet calming colour. Purple lovers are drawn to unusual design elements, and looking at some of my DIY furniture attempts that sounds about right!"
Jess says
"I think my proudest moment was creating the Customer Inspo pages. It is a great showcase of some of our amazing customer homes and a fun way to visualise how our different designs could look in your home. It is exciting to know that heating is moving into the direction of interior design and I am proud to be part of that process!"
Expert features from around the web.