Show Some Love For National Radiator Day
November 1st marks National Radiator Day, the one day of the year – above all others – on which you should be showing some love, appreciation and tenderness to your warmth creating, comfort enhancing, show-stopping 'hot-boxes'- after all, they do a fair bit of work.
But what on earth is National Radiator Day all about?
Well…
This time of the year is usually when most UK residents have switched the central heating on and begun to batten down the hatches in time for the onset of the winter months!
Each of us will click the heating in to gear, kick back with the latest Netflix series and probably pay very little attention to the metal boxes on the walls that keep the temperature nice and cosy and comfortable – that is, until one or more of them breaks and we start to kick up a fuss.
The thing is, perhaps we need to pay our radiators a little more attention in the first place – that way, they're less likely to let us down when we need them the most (I've heard that somewhere before I think…).
That means keeping them clean and ensuring they are in tip-top working order all year round – so we feel it's really important to draw attention to National Radiator Day and celebrate the amazing work our radiators do, not just on this day, but on every day they are switched on.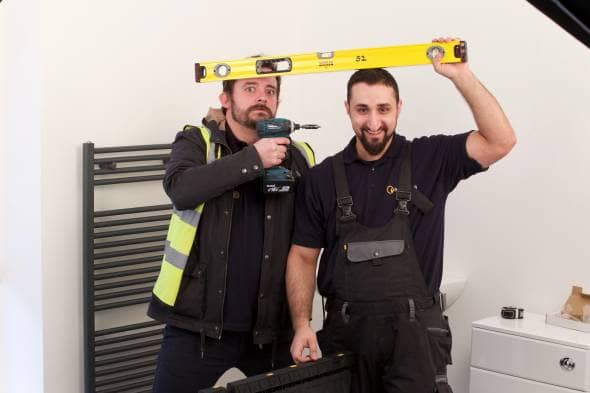 Show Your Radiator Some Love
#LoveYourRadiator was a scheme that was launched by the Manufacturers' Association of Radiators and Convectors – MARC.
The campaign asked for consumers – that's people like you and me – to take a selfie with their radiator on the run-up to the big day and share that picture on social media using the hashtag – #LoveYourRadiator.
Now that may sound a bit weird – I doubt any of you have ever thought of taking a selfie with your radiator – but this is the 21st-century people and if Ed Balls can have his own day, then why not the lowly, under-appreciated radiator?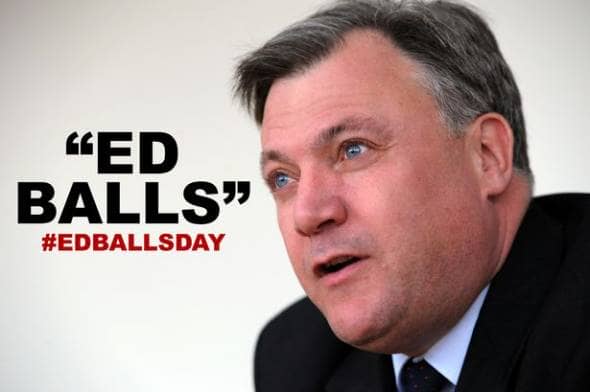 I instantly thought it was a fantastic idea and asked everyone at BestHeating to take few pictures of our own to raise awareness of the tough, under-valued work that domestic radiators perform every single day, without so much as a "thanks", a simple show of gratitude or a gentle pat on their shiny metal backs!
What Is National Radiator Day?
National Radiator Day takes place each year on November 1st in order to cast some much-needed light onto the amazing work that your radiators and central heating do every winter in keeping you warm, dry and cosy when the weather starts to turn.
According to MARC, there are 190 million radiators being used in UK households every day, and as the nation's favourite heat emitters why on earth shouldn't there be a day that celebrates their longevity, durability and style?
The last 40 years or so has seen a weird and wonderful transformation for radiators, so it's fitting that they have a day to bask in their warmth-giving glory.
Isaac Occhipinti of MARC says "The 1970's witnessed the introduction of central heating systems with cast iron and steel radiators becoming commonplace in UK homes, the radiators of the 1980's were merely a functional product that had a job to do. The 1990's saw a boom in TV shows like 'Changing Rooms' that encouraged us to make over our homes and the humble radiator was more often than not regulated behind a radiator cover usually made of MDF."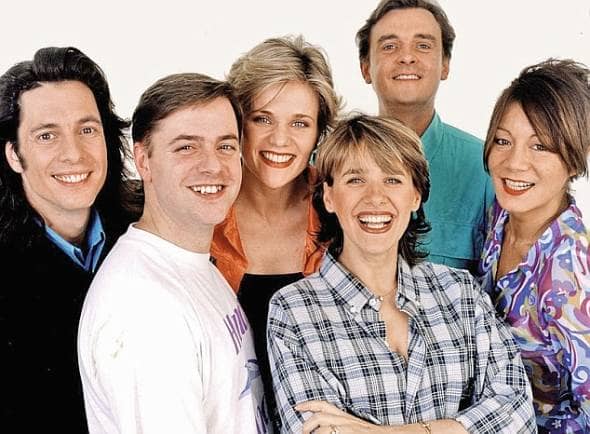 "During the 2000's the radiator has moved from being a simple heat emitter, to an integral part of the overall room design. It is no longer necessary to fit your furniture around your radiator the radiator can now be installed to suit the room, horizontal, vertical or even curved. Over the last few years, this has led to an explosion in style and colours."
In short, radiators have come a long way from the bland hot-boxes of yesteryear. They now command a lot of respect when it comes to interior design – with horizontal, vertical and electric designs offering consumers a wealth of style choices that arguably make radiators an integral part of a room's overall look and feel.
They deserve their own day.
We should celebrate them.
Yes, they are just hunks of steel, iron or aluminium, but they remain the most cost-effective way of heating your home, they adorn the walls of nearly every single household in the British Isles and can last a lifetime if you look after them – so stand up, take a selfie with your radiator and show some appreciation!
Get Involved With National Radiator Day
We've had World Plumbing Day, we've had Ed Balls Day and we even have a day to celebrate reading in the bath! So come on, let's make National Radiator Day a special one and get your #LoveYourRadiator selfies posted on Twitter, Instagram or anywhere else you feel like posting them!
Our heroic team of designers even put together this amazing infographic looking at the nation's favourite radiators, to inspire you all to get involved!

If you want to share some radiator knowledge and show the world how much you love your radiator, why not put this infographic on your website and get the word out about your hot box!
And to find great ways of creating your own infographics, why not pay a visit to venngage.com
Just copy and paste the text below and share this infographic on your page!
Please Include Attribution To BestHeating With This Graphic.

John trained in journalism before finding his way to the BestHeating Advice Centre team. He uses his journalism skills to meticulously research heating topics and bring you the latest news and views on all things home heating related. He'll also beat you at any sport that involves a cue!
https://wpcdn.bestheating.com/info/wp-content/uploads/2016/10/bh-blog-loveyouradiator.png?strip=all&lossy=1&quality=70&ssl=1
245
700
John Lawless
https://wpcdn.bestheating.com/info/wp-content/uploads/bh-wordpress-advicecentre-logo-196x50-2.png
John Lawless
2017-10-17 14:00:36
2021-03-05 12:16:47
#LoveYourRadiator For National Radiator Day