From an idea on a piece of paper to an amazing open plan living space, Kerry has recently completed her dream renovation project and we are so happy to be part of it!
After being totally inspired by her transformation on @renovation_44, Kerry kindly let us share her journey to help give all of you renovators a little inspo to get you through it and to find out how heating played a part in her new extension.
Meet the renovator
"Hey I'm Kerry, I'm a home interior/renovation blogger, mommy to two little toddlers and work part time. We purchased our house back in April 2018! We took the whole house back to brick and renovated it all."

But the hard work didn't stop there. This interiors aficionado was on a mission and was ready for even bigger projects.

"We then moved onto the garden in March 2019 and in July 2019 we decided to do a wrap around extension which we completed in February 2020! Before our renovation/extension this area used to be a really old garage! We built an extension that is 4.6m x 10.2m. Our wrap around extension cost us in total £40,000!

We were very lucky to have it completed just before covid! Because materials have now tripled in price so we definitley did it at the right time. We were quoted 70k for our extension but we are very lucky to have all the trades within our family so we saved a lot of money. John also put a lot of work into the extension himself which saved us even more money."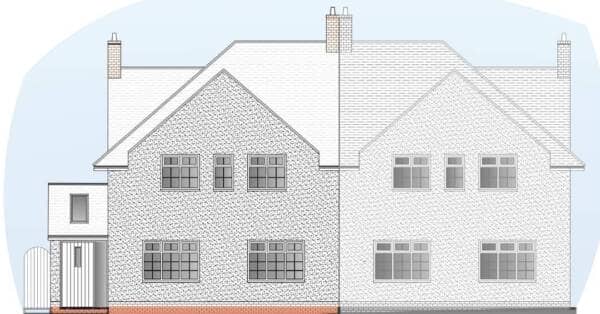 During the renovation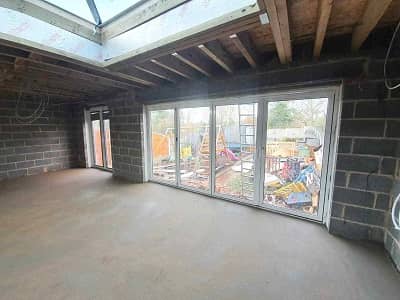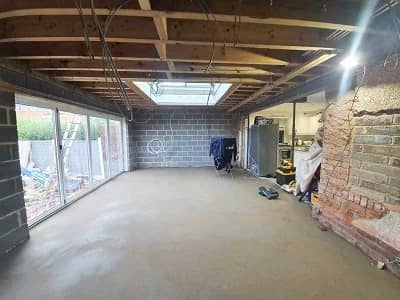 The exquisite extension
Kerry is the queen of clean contemporary interiors and the new extension perfectly showcases her personal style and attention to detail.
"I love the open plan design, white contemporary decor is my new favourite not forgetting a hint of grey. The standout feature in our open plan extension is 100% the lantern! It's 2m x 2.5m and really opens up the space & gives it the wow factor."
Kerry's new radiator not only looks like part of her modern home decor, but the vertical design also makes use of the height of the wall to provide plenty of heat for the large open plan living space.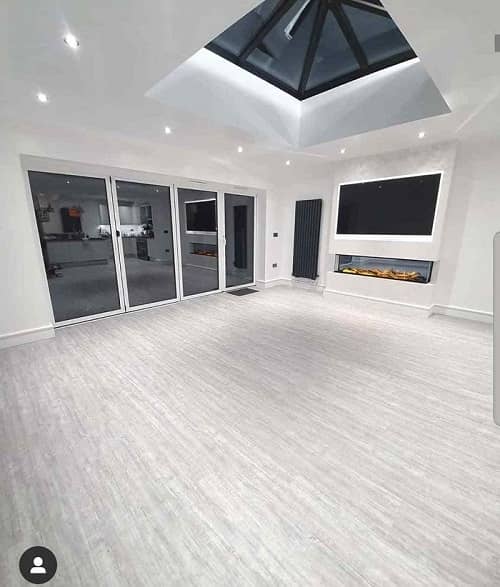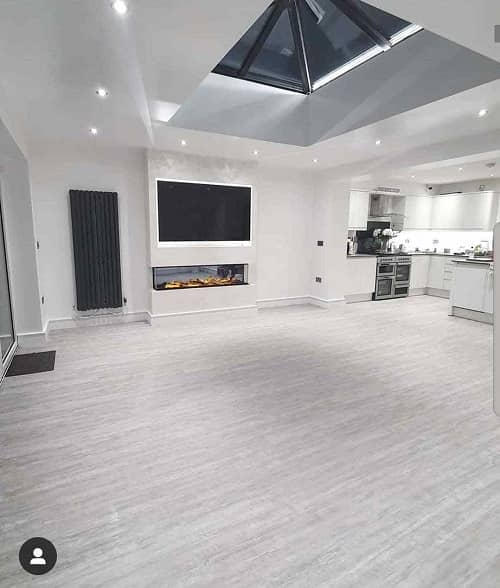 Finding the right rads
So where did the radiators fit into the project planning and how did Kerry decide which design would suit the new stylish space?
"We chose the style of the radiators when we were designing mood boards and I just knew I had to have sleek modern radiators to match the decor! All our radiators our from BestHeating! We browsed the market for ages and BestHeating had the best range of radiators and had the best BTUs!"
Out of all the designer radiators that auditioned to play a part in Kerry's glamorous project, it was the slim Capri and curved Aruba collections that took the leading heating roles.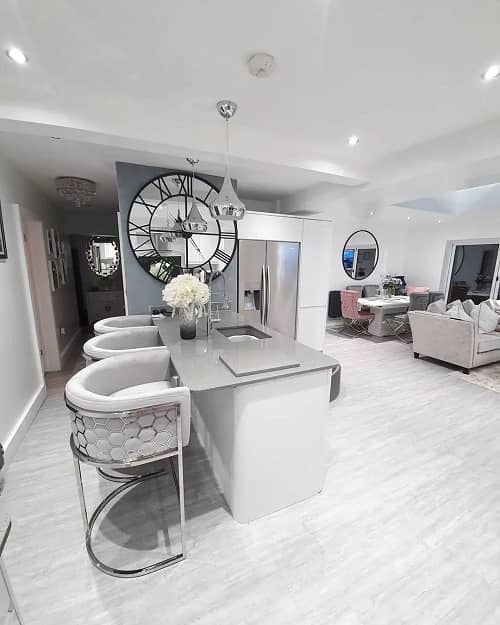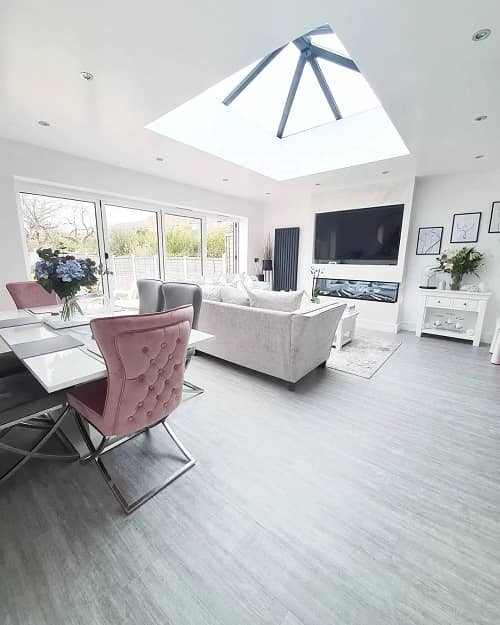 Who said radiators have to be ugly?
So what does Kerry love about her contemporary radiators and what tips does this reno pro have for choosing a radiator?
"We decided to have horizontal in the playroom and the dining area of the extension. By the TV/ fire wall we decided to have a vertical because let's face it they are gorgeous! Plus it adds an extra pop of colour to the wall! The radiators give off so much heat, they were easy to install and look beautiful! Who said radiators have to be ugly!"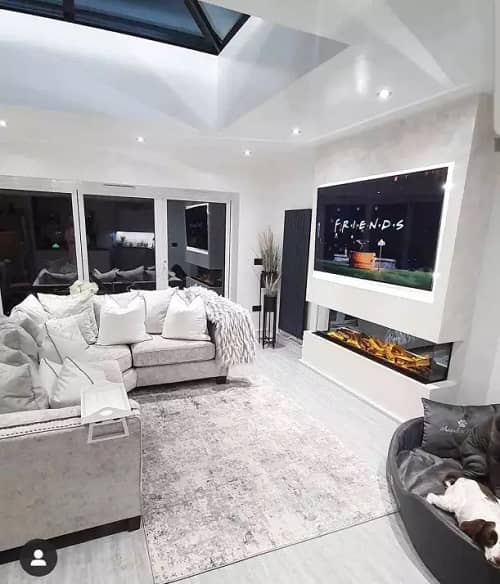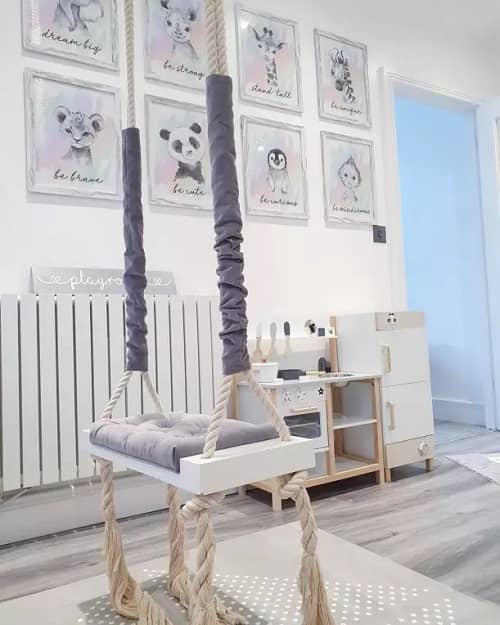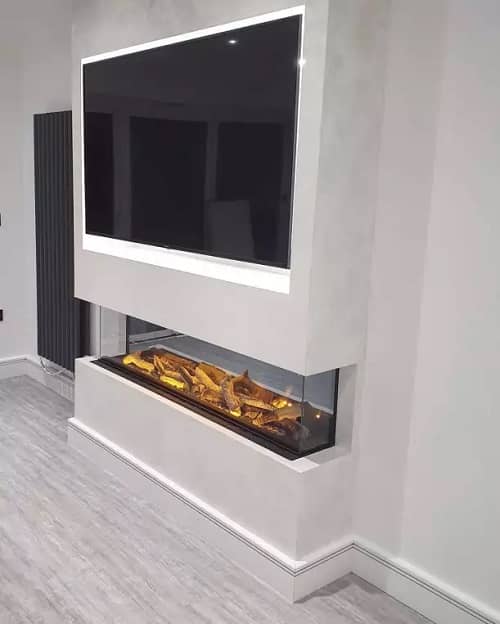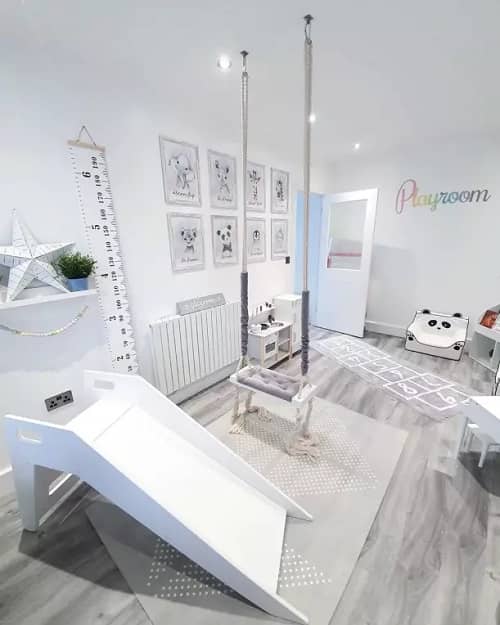 Kerry's hot tip
"The main tip I would suggest for you guys is to always look at the BTU output when purchasing your radiators as this is what indicates the best heat range you will be getting. The higher the BTU the better.

For renovating, work out your budget & add 20% on top to cover any extras or any mishaps! We always worked out what we would spend before the project. And it's guaranteed to always go over but that's why we suggest keeping an extra 20% for that Don't compromise on things you want!

We went for cheap options on a few things because our budget was running low which we instantly regretted and ended up ripping out and changing. So if your budget is running low that's fine! Wait and save, because if you do what we did you end up wasting even more money"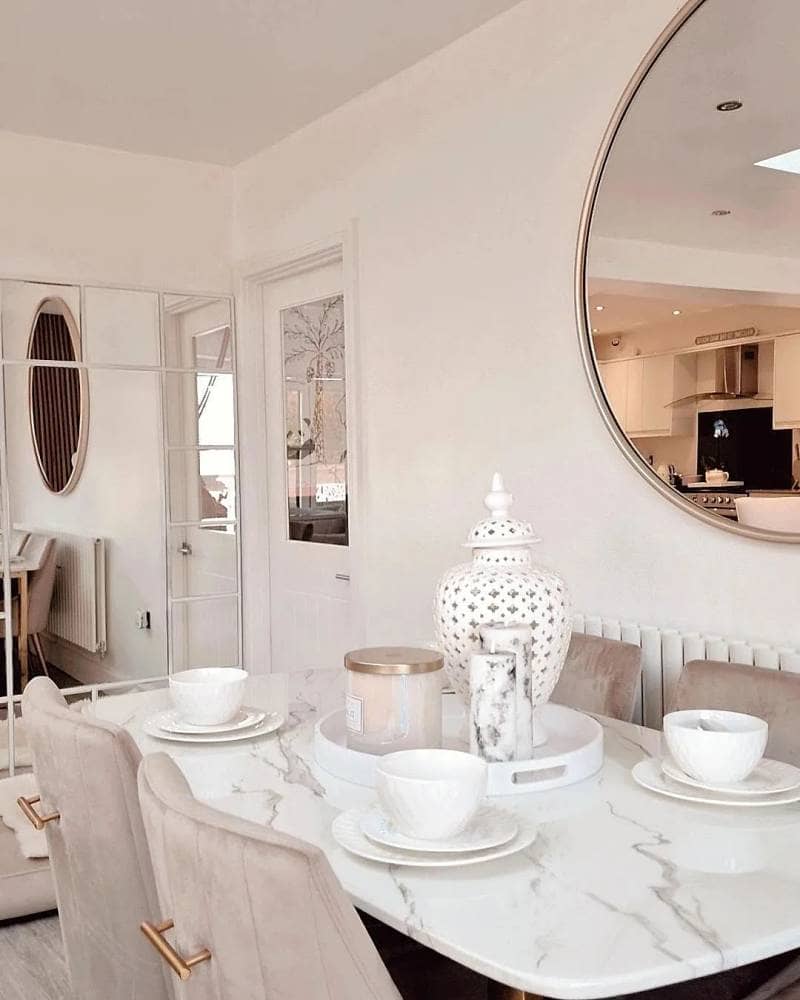 Ready to find your new favourite radiators? Shop Kerry's radiators below and remember to use our BTU calculator to make sure they will pump out enough heat for your home.
Shop the look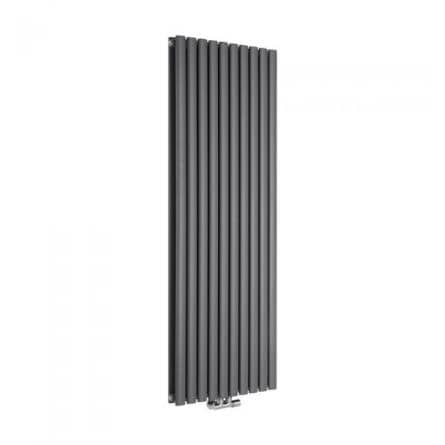 Milano Aruba Flow – Anthracite Vertical Double Panel Middle Connection Designer Radiator 1600mm x 590mm
Jess has a passion for interior design and wants to inspire people to look at radiators as home decor. She enjoys keeping on top of the latest design and heating trends to ensure the Advice Centre has all the information and inspiration homeowners need to make the best choice for them.