How To (Safely) Style Your Radiators For Halloween

Whilst the celebration of Halloween could hardly ever be described as normal, it is sure to have a stranger feel still in 2020 as the COVID-19 pandemic continues on.
That doesn't mean we can't continue to introduce our own unique brand of 'normality' to our homes in the Halloween season however, and trim up with some petrifying props and daunting décor for the October 31st showpiece. Or, some ultra-tacky tat that you can't help but love on an ironic level, whichever you prefer!
But how can you make your radiators appear as though they've arrived via first class delivery straight from the depths of hell?! Or at least took a tumble through a cheesy fancy dress shop? In this blog, we take a look at some of the best ways to safely style your radiators, and other forms of home heating, for Halloween…
Safety First Halloween Heating
Of course, safety is the first priority with regards to any home heating vice, and in decorating your radiators for Halloween, the situation is no different.
There's a few items and materials you should always avoid placing on or nearby your radiators or heated towel rails in light of their flammable nature alone. These include wood and upholstery, curtains and the likes of magazines, newspapers and books.
Furthermore, you should keep electronic devices away from your home heating to avoid the potential software malfunctions in tablets, phones and games consoles, for instance.
If you think these no-go elements might stifle your creativity, you're probably right at least to some extent. Homemade paper props in particular could be the easiest sort to fashion, were their extreme flammability not a significant stumbling block.
Fear not though, as there's still plenty of options to bring a chilling factor to your toasty warm heating components…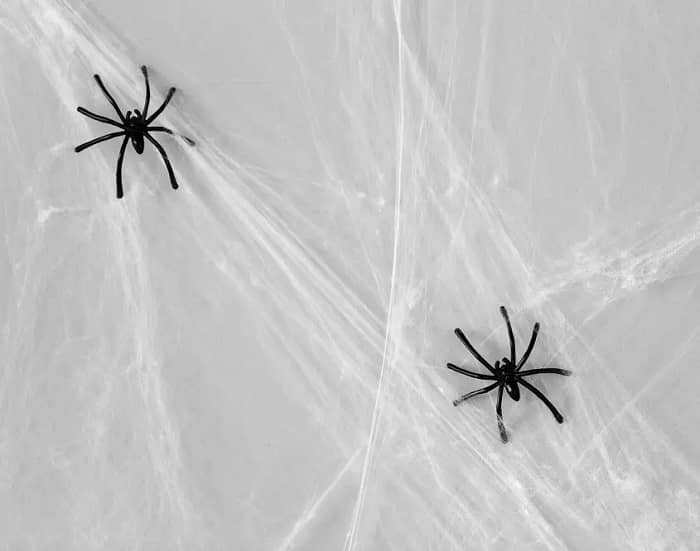 Stretchy Spiders
With a rubber construction, stretchy spiders can be pulled, bent and stretched in all directions before inevitably returning to their original form. Of course though, no stretching while the radiators are switched on!
Although quite diminutive in size, they come supplied in multiple quantities, so you can give off the idea that your rads are crawling with creepy critters.
They're also available in an array of different colours, providing a perfect match or contrast to one of our many coloured designer radiators, for instance.
Squeezy Pumpkins
You can use squeezy pumpkins to inject a sense of Halloween fun into your heating as well.
Their make-up is essentially identical to that of a stress ball, and they can be strategically positioned atop your radiators to provide a topical social distancing vibe.
They'll look particularly good plopped to the left, right and centre of any black radiators, or very specifically, the Milano Aruba Orange Horizontal Double Panel Designer Radiator.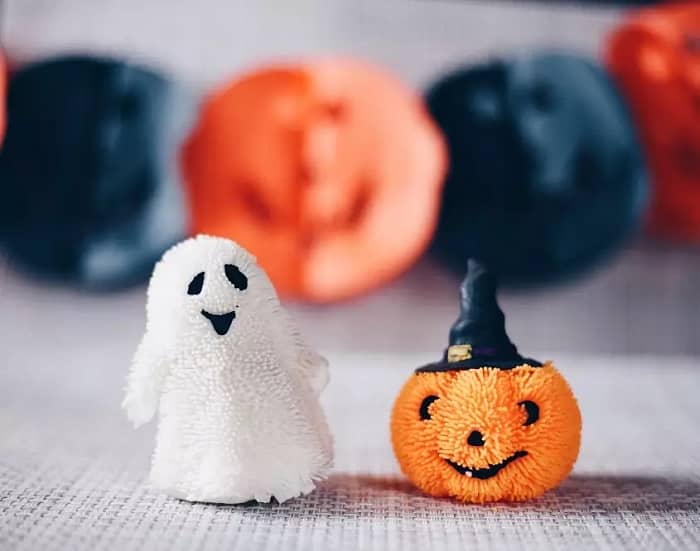 Make A Pumpkin Stickers
In keeping with the pumpkin theme, kids are sure to love these Make A Pumpkin stickers, that could always end up adorning your radiators or towel warmers once completed.
These are about the only paper-based products that are safe to attach to your heating devices, providing they are cut to size and stuck directly onto the surface, without excess paper trailing over the edges, for example.
Plenty of different permutations can be conjured up with the stickers, which are especially ideal for households with two or more children to compare and contrast their designs. Again, just don't let them stick them on the rads when they're hot!
Themed Pop Vinyls
Now, pop vinyl collecting can be an expensive hobby, and you might only be interested in attaching your purchases to your radiators if you have radiator covers installed, or nearby shelving.
That said, the sharply designed figurines could well be left on display throughout the year even outside of the spooky season. And it's really ok to admit if these things are your pride and joy, and the kids couldn't care less about them!
You could opt for pop vinyl figures from your favourite horror series or films – maybe a Michael Myers or Jason Vorhees to get the spine tingling. Or any character you might find related to BestHeating's Top 10 Scariest Movies Of All Time.
My personal favourite nostalgia kick, for what its worth, would stem from The Simpsons' Treehouse of Horror collection – the Devil Flanders number takes me straight back to one of my all-time top episodes!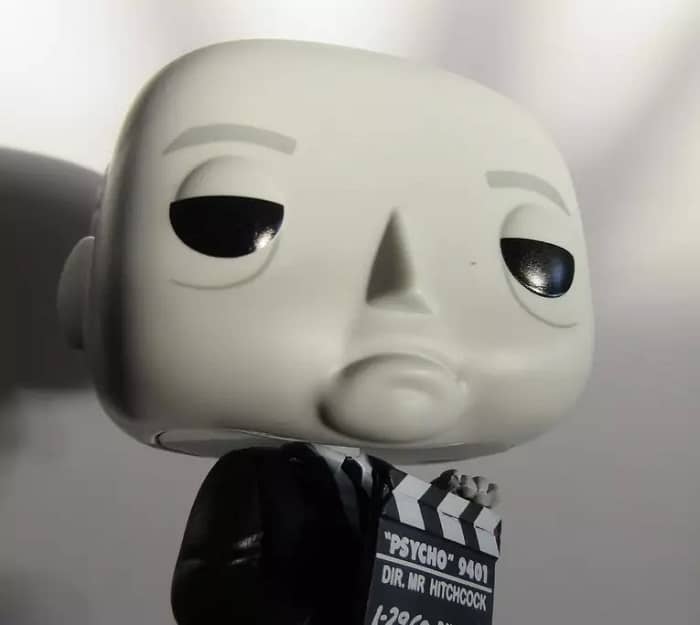 LEGO Halloween Sets
By a similar token, what better place to position a spine-tingling LEGO Halloween set than atop a radiator shelf or surround.
Another fun option for adults and children alike, the figurines are available in all sorts of pop culturally relevant designs, with a plethora of sets of all different sizes on offer to celebrate Halloween.
You can take your pick from an excellent selection of themed figurine playsets, and again, there's no great shame in taking more pleasure out of constructing them than the children do. Although you might need all the help you can get tackling the Hogwarts Castle set, for example.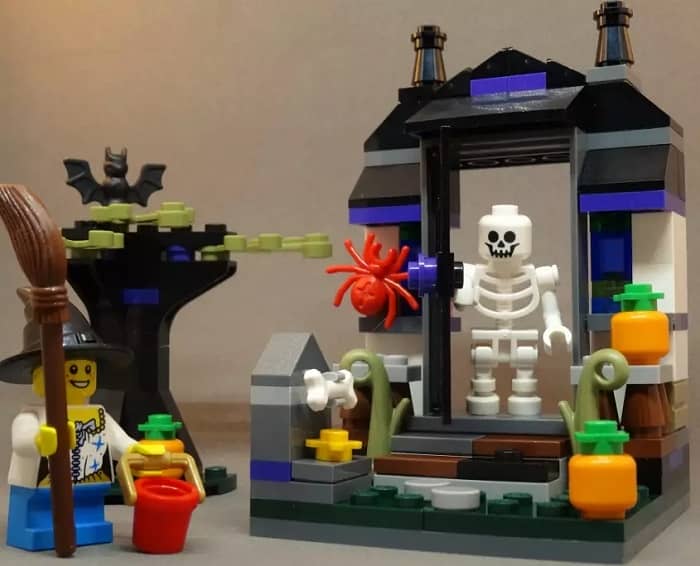 Your Best Heating Choices for Halloween
So there you have it. While you're restricted for safety reasons with regards to what sort of things you can drape over your radiators or heated towel rails, there's still an impressive array of options for decorating your home heating for Halloween.
If you would like any further information about how to trim up your heating devices for October's end, or have any other home heating queries, please don't hesitate to get in touch with us.
You can leave your thoughts or questions in the comments section below, or contact us via Instagram, Facebook or Twitter.
With a background in sports journalism, John counts content writing amongst his key passions. He's always peppering our Advice Centre feed with reasoned and researched home heating tips, and providing expert solutions to the questions you want answering. Fine football and music connoisseur. In his own head, at least.
https://wpcdn.bestheating.com/info/wp-content/uploads/bh-halloween-style-rads-blog.png?strip=all&lossy=1&quality=70&ssl=1
326
940
John Klee
https://www.bestheating.com/info/wp-content/uploads/bh-wordpress-advicecentre-logo-196x50-2.png
John Klee
2020-10-22 14:32:08
2022-03-30 13:43:00
How To (Safely) Style Your Radiators For Halloween