Why is it important to service a boiler?
Washing up. Cleaning the bathroom. Fitting that new shelf bracket.
You can add "servicing your boiler" to a list of mundane tasks we'd like to forget about, and hope and pray they would just somehow sort themselves out.
In reality though, the servicing of a boiler can prove more integral than any of these standard household chores. And truly vital in addressing potential problems before they escalate to troublesome issues like a full boiler breakdown which could mean a new boiler replacement.
This article will look at how often you should service your boiler, offering an insight into the primary reasons that boilers safety checks are even required.
Ok, it might not sound the most enthralling of subjects, but if it helps you save cash and get your home heating running efficiently, everyone's a winner.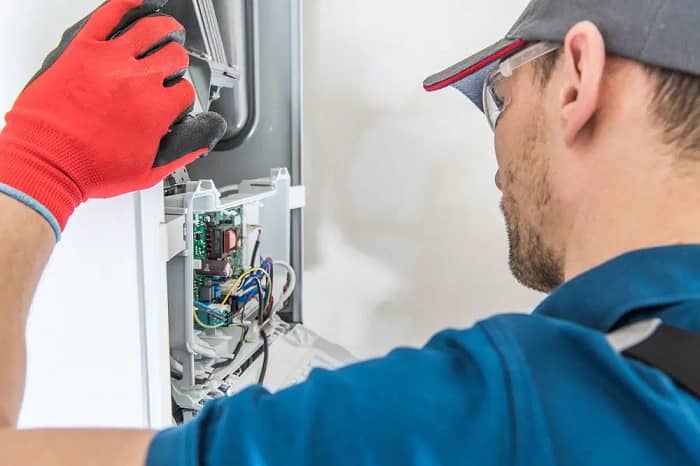 Servicing boilers for safety
By having your boiler regularly serviced, you can enjoy peace of mind that it is working safely and efficiently. General boiler wear and tear can eventually cause gas leaks to occur, which can be incredibly dangerous.
Statistics unearthed by British Gas show that between 2001 and 2010, there were 250 hospitalisations linked to non-fire-related carbon monoxide poisoning in England and Wales.
A gas safe registered engineer will thoroughly check for any leaks or other problems when you book a service, ensuring your boiler is safe to use and operating to its optimal level, providing necessary hot water as efficiently as possible.
So purely from a safety perspective if nothing else, the importance of getting your boiler serviced is obvious.
Saving money with a boiler service
You know how utterly devastating it is when that first hole appears in your favourite pyjamas?
Of course, you'll continue to wear them until only a thread remains, but you're worsening the problem with each lazy day you spend in them. And it's only a matter of time before you've no option left but to replace them (*shudders*).
Similar sentiments are applicable to your boiler, in that small issues can become large-scale problems if they aren't identified and addressed quickly. The smart approach, then, is to have your boiler regularly serviced. Engineers will spot and solve minor troubles to prevent future complications and expensive repair work being needed.
You can also save money on your energy bills by committing to the semi-frequent servicing. As well as performing safety checks in search of potential leaks and damage to the boiler, your engineer will also make sure that it is working to the utmost level of efficiency, helping your radiators and heated towel rails to work to their full capacity.
A more efficient boiler will, of course, cost less to run. Which is great news for your new pyjamas fund. Just how efficiently the boiler is capable of operating is dependent on what type you have installed, and its age. Obviously, modern boilers will tend to offer the best value for money with regards to their performance, but it is still recommended they are serviced annually.
How long does it take to service a boiler?
Probably a lot less time than you think.
You could fit in an episode of The Simpsons, or nearly two full standard-time matches on FIFA while your Gas safe registered engineer gets to work, first inspecting the boiler and controls to make sure everything is in order.
Next, they'll look for potential gas leaks and corrosion, making sure the gas pressure is at an appropriate level, and that no unsafe fumes are emanating from the flue.
If you know and love TV's favourite yellow family, you'll have guessed that this entire process will only take around 20 minutes to complete. Then your engineer should provide you with a boiler information checklist. You should keep hold of this for future reference.
So how often should I service my boiler?
You might not realise, but plenty of boiler warranties and insurance policies actually require you to regularly service your boiler to guarantee it is running safely. Most agreements necessitate an annual boiler service, but you should double-check with your insurance provider to be certain.
If you are planning to service your boiler every year, it could be that summer is the best time to do so. That way, your boiler will be in prime condition for when you need it the most during winter. And engineers are unlikely to be as busy during the warmer summer months.
No matter when you commence with your boiler servicing though, always be sure to make a note of the date, so you know when the next one is due. Book a service with a Gas safe registered engineer, too.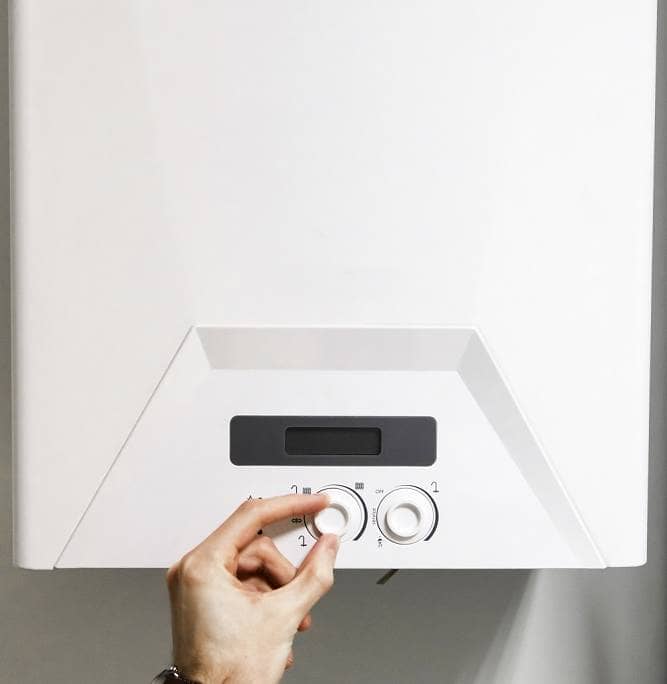 Get in touch with BestHeating
If you'd like any more help and advice surrounding any aspect of your home heating, don't hesitate to get in touch with us. You can leave your thoughts or queries in the comments below, or contact us via Facebook, Twitter or Instagram.
With a background in sports journalism, John counts content writing amongst his key passions. He's always peppering our Advice Centre feed with reasoned and researched home heating tips, and providing expert solutions to the questions you want answering. Fine football and music connoisseur. In his own head, at least.