Keeping warm with lower energy bills
As Christmas fast approaches, a very real concern for many UK households is whether they can prioritise presents over keeping toasty warm this winter, as energy costs continue to soar.
Tips and tricks to improve energy efficiency and potentially reduce heating bills are in high demand, so we at BestHeating decided it might be a good idea to add our three penneth's worth, and look at the best practices for staying nice and warm whilst still in pocket for now and in the long run.
This article will focus in particular on the best practices to follow this winter to make sure you get the best of both worlds, and you don't have a decision to make between flicking the heating on or ordering an extra Barbie doll.
So should you look to heat the entire house or just the room you are occupying?
We'll explore the different circumstances and scenarios for which either method of heating makes sense, and help you decipher how you can most effectively and efficiently control your heating for winter.
Let's get started.
Gas central heating vs electric heating options
Initially, it is important to understand the main differences between how gas central heating systems (to heat the whole home) and electric heating appliances (usually to heat a single room), even if they might seem obvious.
Typically, gas heating solutions, or oil-based versions, will work with reliance on a boiler to heat water and burn fuel. The resulting water will then be transported to hot water radiators throughout the home, or pipes beneath the floor in the case of wet underfloor heating installations. In any case, as the floor or the radiators warm up, the air in your rooms is heated via the convection process.
For electric heating systems, the process is not as regimented. As opposed to working from a single boiler, electric heating devices generally work independently, or in the case of an overall electric heating system, draw from individual appliances from room to room. The selection of electric designer radiators from BestHeating, for example, come supplied pre-filled with glycol, and operate independently of a central heating system.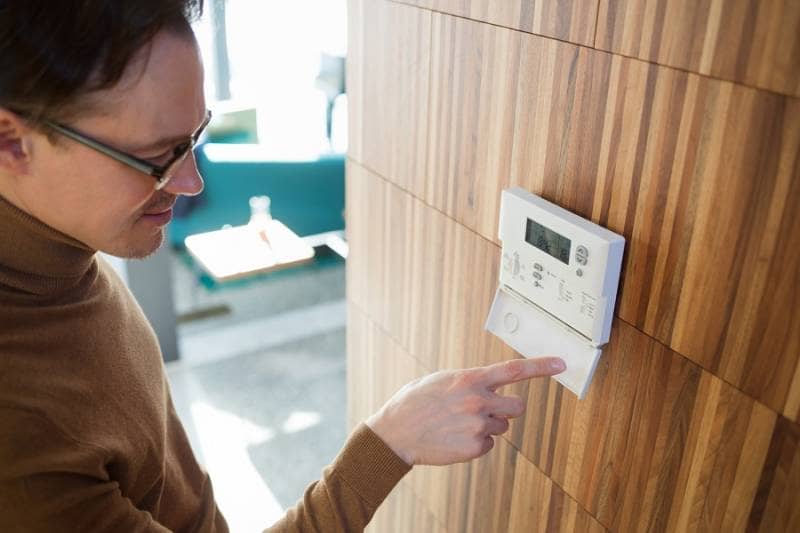 What is your current heating system?
Once you understand the nuances between the main types of heating systems, you can consider your existing setup.
The main questions to ask revolve around the type of heating and hot water you have and how effectively it operates – is your home heated by mains gas or electricity? Is the house susceptible to draughts? Do you have a modern boiler or an outdated version that you could do with upgrading?
Once you've answered these questions, you can start to think about your own personal habits and preferences around the home, and how these might be tweaked to save energy and thus save you money. Such as…
Which rooms do you spend the most time in?
Obviously, you'll want to be comfortably warm in any room you spend a lot of time in.
So how should you heat the rooms you spend the most time in?
Think about your typical day to day activity and where the majority of your time is distributed within your house.
Especially so in the post-pandemic era, homeworking is an X factor in relation to how we heat our homes. You might find yourself spending the vast majority of your day in a home office that would be otherwise unoccupied most of the time if you do work remotely, whilst other lifestyle circumstances might dictate where you find yourself situated for long periods.
For example, if you are at home raising young children or have hit retirement age and frequent the living room tonnes more than you might have done previously.
Of course, if you still work in an office environment or out and about anywhere, you likely won't have the same concern about your home maintaining warmth during the day. But in any case, the addition of a digital thermostat is prudent so you can set a timer to heat the home appropriately before your arrival or return.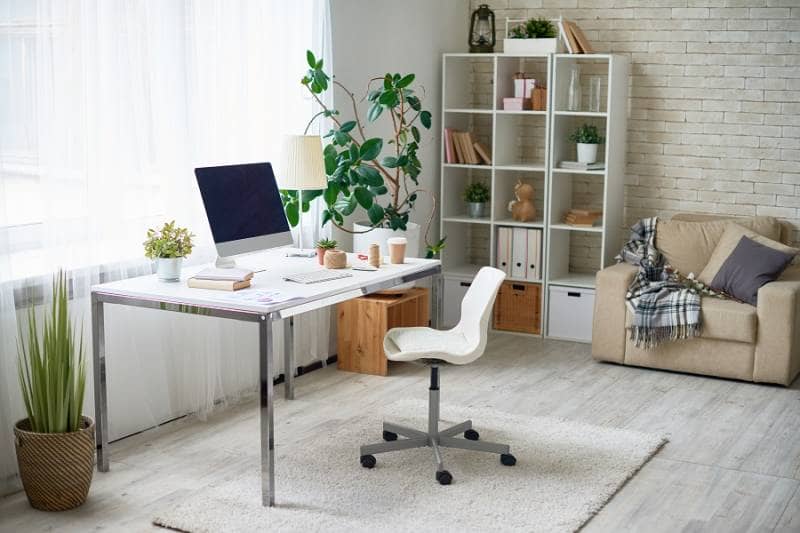 How should I heat my home if I have a gas boiler?
If you have a fully operational gas boiler in your home, you should certainly make use of it. A central heating system can be effectively used to warm up the majority of the home as opposed to a single room, and this option is the way to go provided that your home is well insulated and the gas or oil boiler in question is at least relatively contemporary.
Essentially, the presence of a balanced flue, condensing technologies and heat exchangers in fusion make a modern boiler remain the most energy efficient current means of home heating. So if you have one, be sure to use it!
The utilization of thermostatic radiator valves (TRVs) comes highly recommended as well in cohesion with central heating, and our dedicated blog on the subject offers a more detailed insight into this – can thermostatic radiator valves reduce my heating bills?
Made all the more easier when working alongside TRVs, radiator controls can be used to adjust the temperature from room to room within a house, negating the need for electric solutions to individually heat these spaces at a higher running cost. As such, your mains central heating can prove responsible for a comfortable resting temperature all around the home, whilst also allowing you to increase the level of warmth in the most frequented rooms as necessary.
Basically, you get the best of both worlds pertaining to your home heating in terms of efficiency and cost cutting.
In the event that your central heating radiators don't have the capacity for temperature control (well, firstly, check out plenty that do from our designer radiator collection), but it could be worth investing in an additional heating device such as an electric radiator or a gas fire for the room(s) in which you spend the most time.
Just be careful if you do go down this route, though, that you don't position your thermostat in the same space that your extra heating appliance is positioned, as this could cause issues with the mean heating system.
How should I heat my home if I have electric radiators?
Purely from a financial perspective, you will pay a lot more to purchase, install and operate electric radiators in multiple rooms than you would to use a central heating system to provide for a selection of hot water radiators. Aside from electricity resources requiring a higher outlay than gas, they'd also be needed to work in numerous rooms in a sizeable property which could further multiply bills and not prove cost effective.
That said, a stylish electric radiator has good reason to be well sought after, and especially if you already have one or a number of these green heating devices at your disposal, of course we wouldn't discourage you to make use of them.
It might be prudent, however, to try to limit your use of electric radiators to a specific room that you frequent, as opposed to using several electric rads and paying through the nose as a result.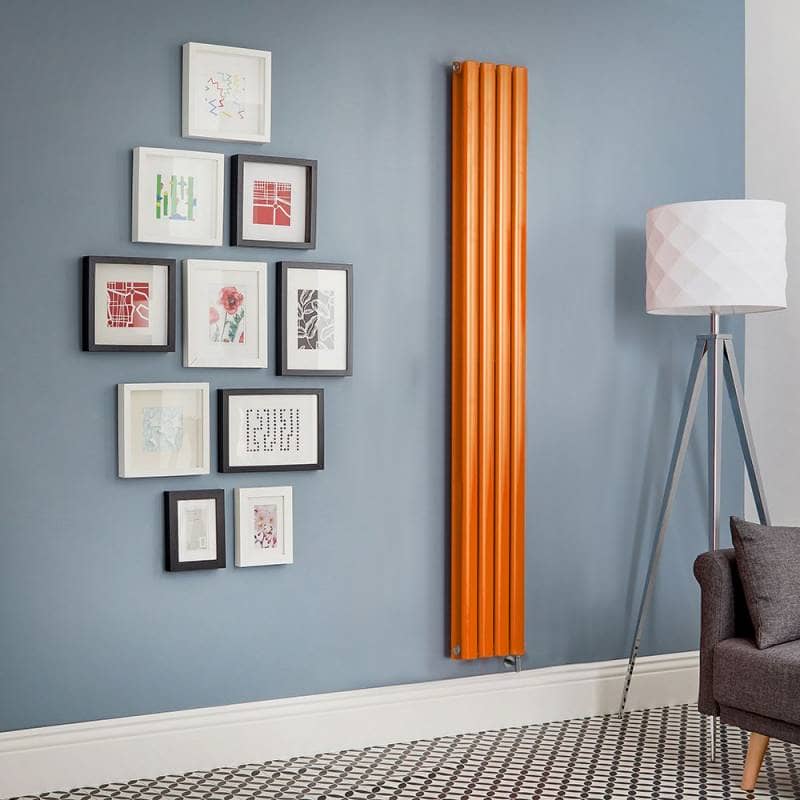 Can you use a gas fireplace instead of central heating?
In most households, the living room will be the space in which most people or families will choose to relax and unwind in an evening, and with gas fireplaces common in such areas, there's an obvious question to ask…
Can I use a gas fireplace instead of central heating to keep warm?
Well, the fire might make for a worthy substitute from an energy saving perspective, provided that the space it is being used to heat is less than a third of the size of your whole property.
This stems from the lower efficiency rate of a typical gas fire, which will operate at a level between 50 and 60 per cent, or as little as 30 in the case of open flame fires, in comparison with a modern boiler at 90% efficiency. The differentials are accounted for by a large amount of heat being lost via the flue or the chimney.
What's more, gas fires need an uninterrupted fresh air supply to provide an appropriate oxygen level to burn gas. A ventilator is a necessity to ensure fresh air enters the room, though they work constantly and can lead to the a deficit of warm air and general warmth when the fire isn't in use.
You can basically weigh up the pros and cons as to using your gas fire as an alternative to central heating yourself. But as aforementioned, purely from a perspective of trimming energy costs, the practice won't be worthwhile unless the room the fire is situated in accounts for less than a third the size of the entire home.
Should I heat the room or the whole space in a large house?
If you spend a lot of time in a particularly small room (one that is less than a quarter of the size of the entire house), then it is worth exploring the possibility of heating that room individually. However, if as you would hope, your home is thoroughly insulated, the benefits of warming a single room by itself our somewhat reduced.
Should I heat the room or the whole space in a small flat?
In the case of compact flats or smaller living spaces in general, the better option is virtually always to look to heat the whole home. You'll expend similar amounts of energy to warm up a single room, especially in the likes of block flats or apartments, as you would to achieve a comfortable temperature throughout the full home, so it only makes sense to go the whole nine yards.
Should I heat the room or the whole space with an open floor plan?
For homes with an open floor plan, which many modern properties incorporate, any bids to heat a single area will be anything but energy efficient, and therefore will not have a positive impact on your energy bills. Avoid individual room heating from your thoughts in spaces where hallways, dining rooms, kitchens, bedrooms, stairways and the like adjoin with the living room. And keep the same energy (sorry) for any houses with especially high ceilings.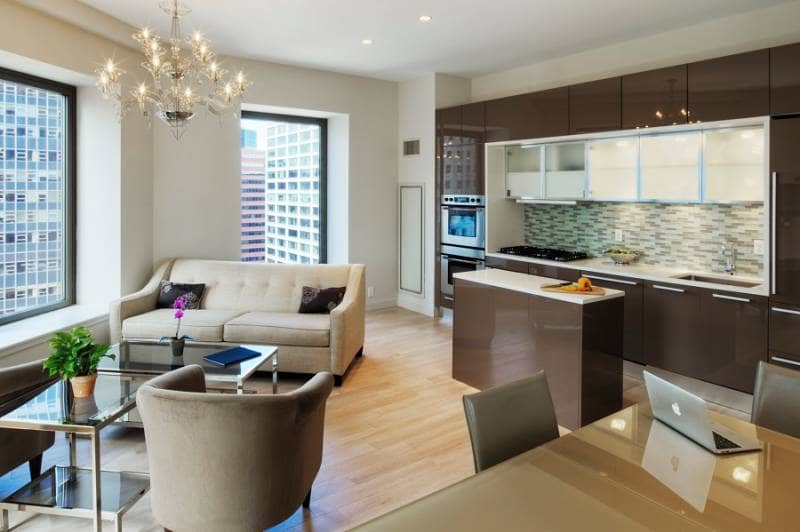 How to heat your home for lower energy bills
After categorising what type of home you are heating, analysing your habits around the house including which rooms you spend the most time in, and your existing heating solutions and setup, you should have gained an understanding of how to heat your home for lower energy bills.
But for any further help or advice regarding some top tips to save energy and cut heating costs in a UK home, or extra guidance on how to utilise the BestHeating range of radiators or towel rails to best effect with your system, don't hesitate to get in touch with us.
You can reach out to us in the comments section below, or via Instagram, Facebook or Twitter.
With a background in sports journalism, John counts content writing amongst his key passions. He's always peppering our Advice Centre feed with reasoned and researched home heating tips, and providing expert solutions to the questions you want answering. Fine football and music connoisseur. In his own head, at least.