Hannah's white Westies & Windsors
BestHeating customer Hannah has filled her beautiful home with Westies and Windsors.
Hannah's beautifully simple style is the perfect combination of cosy warmth and contemporary minimalism. The less is more look evokes a calming, tranquil feel to this modern family home and invites you to relax and unwind.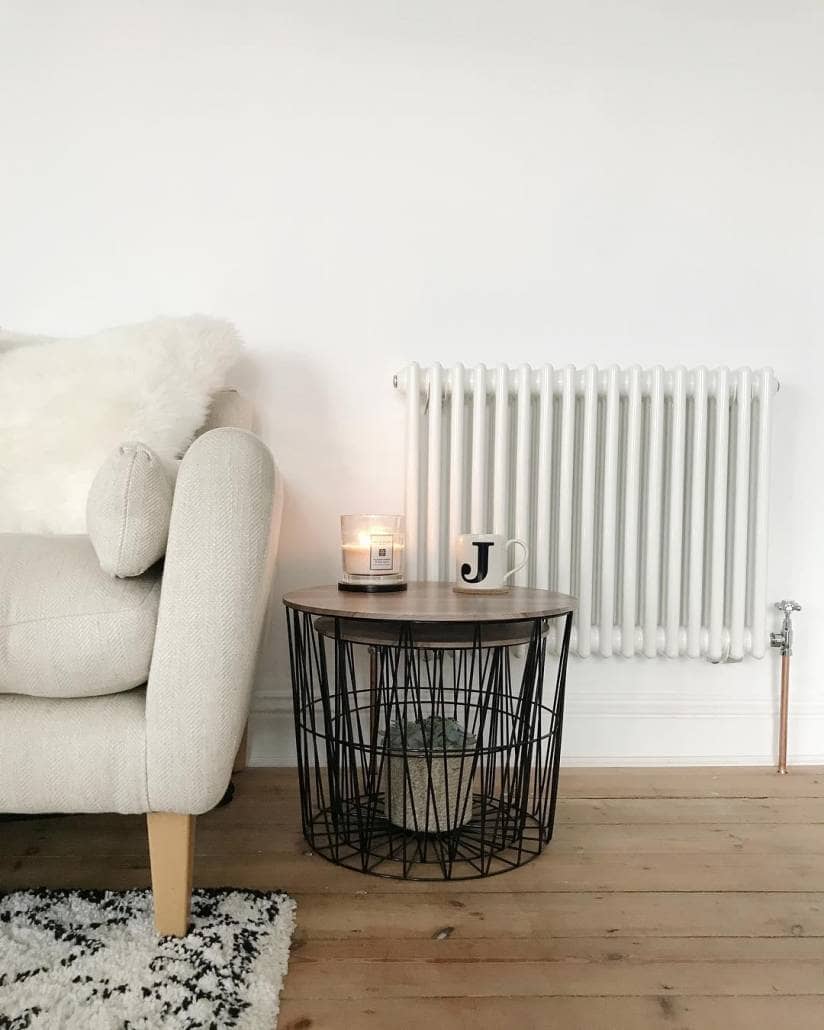 With clean white walls and natural wooden floors, the whole space is light and airy. Everything is carefully placed, considered, understated and balanced, including the little Westies!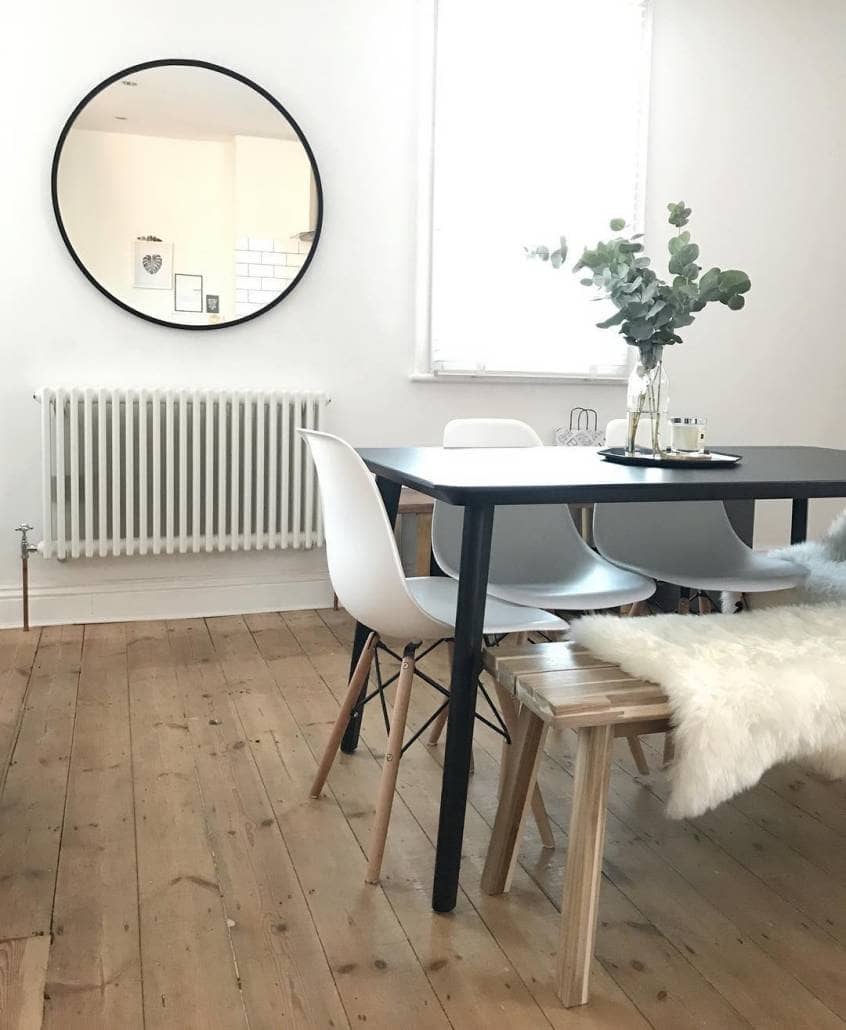 As well as warming up the white interior with soft cosy cushions, baskets and Scandi boho rugs, Hannah is keeping her gorgeous home warm with Milano Windsor cast-iron style radiators. Each one with a neutral white finish to create an understated statement.
We love the choice of Milano Windsor column radiators for Hannah's timeless home. Just like her relaxed monochrome colour palette, these classic radiators are impossible to fall out of love with.
"I chose the style as they are so simple but manage to make such a statement in a room. I love them, they finish all my rooms off and keep us lovely and warm."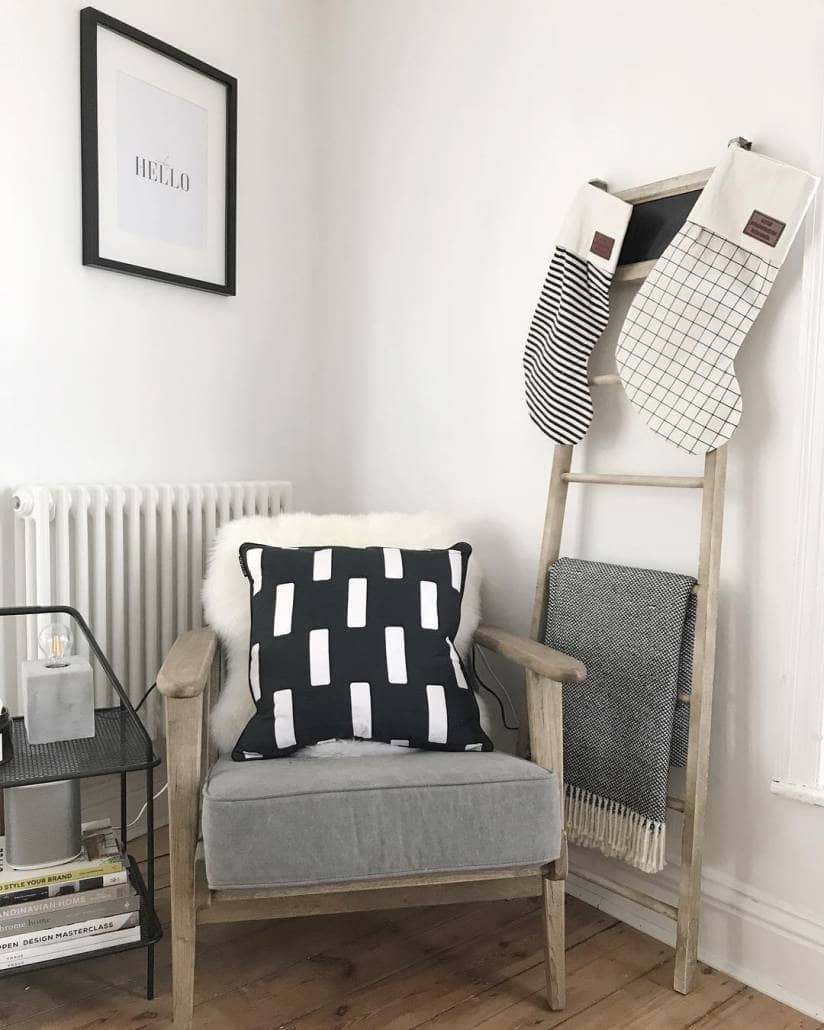 In fact, Hannah is such a fan she has updated every radiator in her home which is so exciting to see! From the living room, up to the bedroom and even the beautiful Nordic nursery, you'll spot a Windsor keeping each room warm and looking wonderful whilst doing it.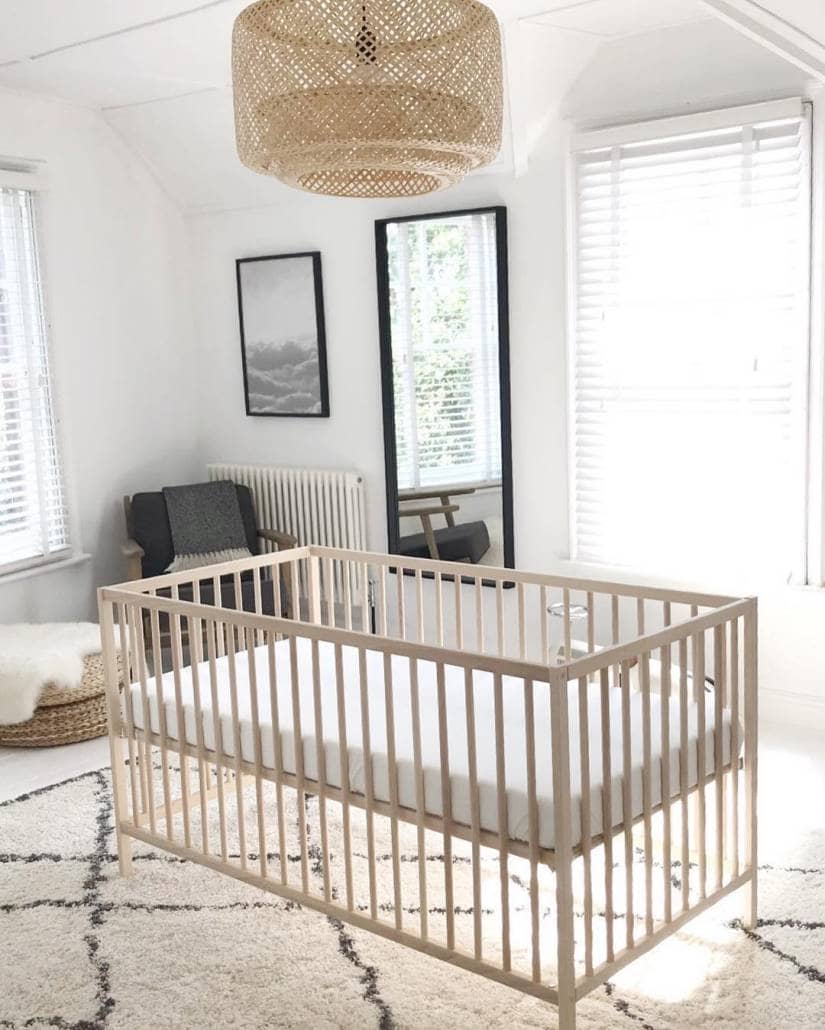 The classic column style complements the chunky log fire so well and we couldn't leave these little guys out!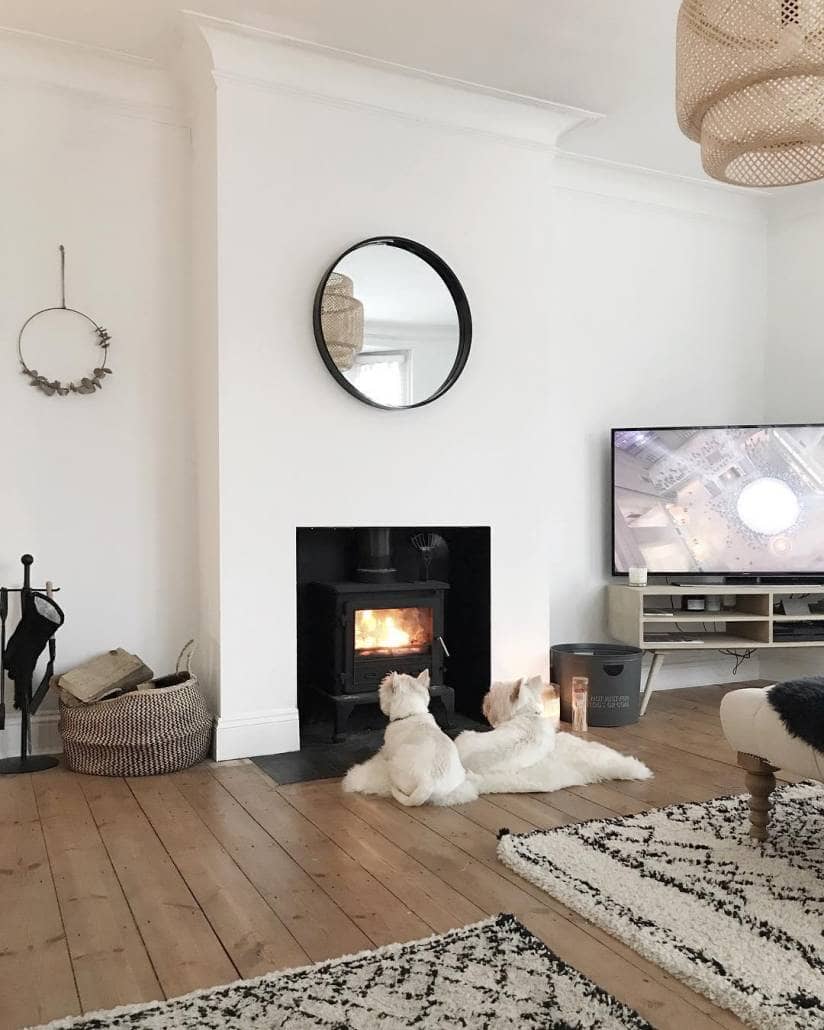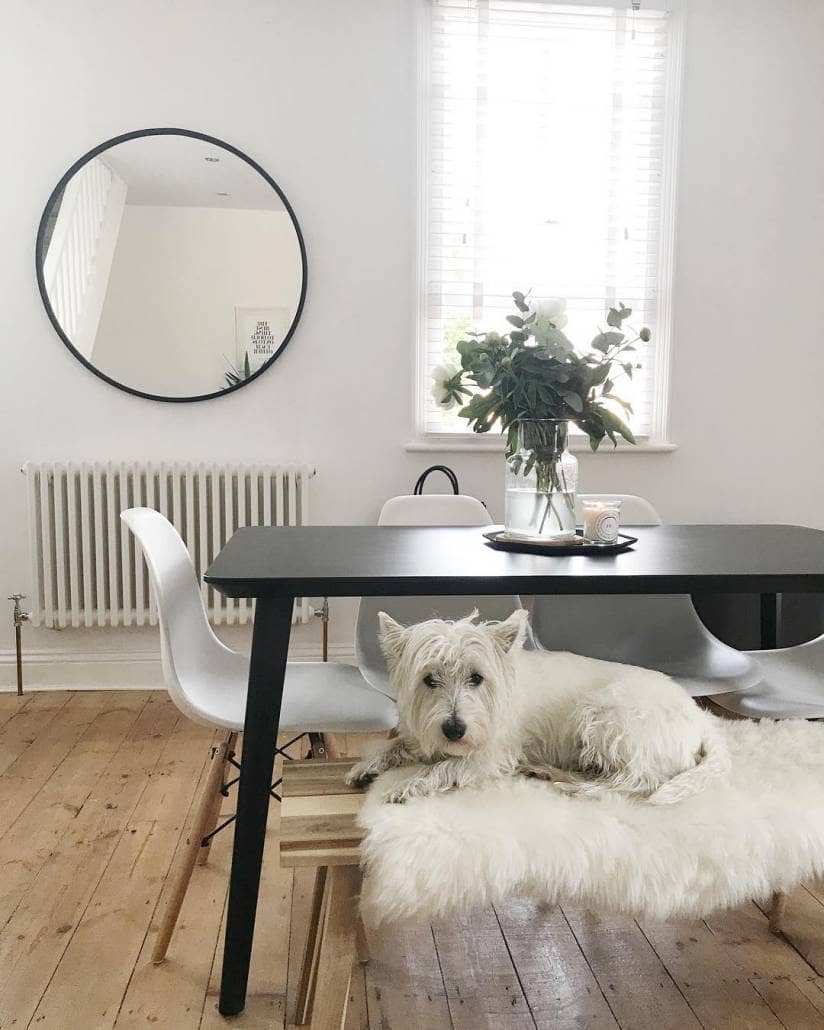 Finding the BTU for you
Not only does Hannah love the look of her new Windsors, but she is also impressed with the heat that they throw out.
"BestHeating BTU for size beats any other supplier I looked at whilst beating price too!"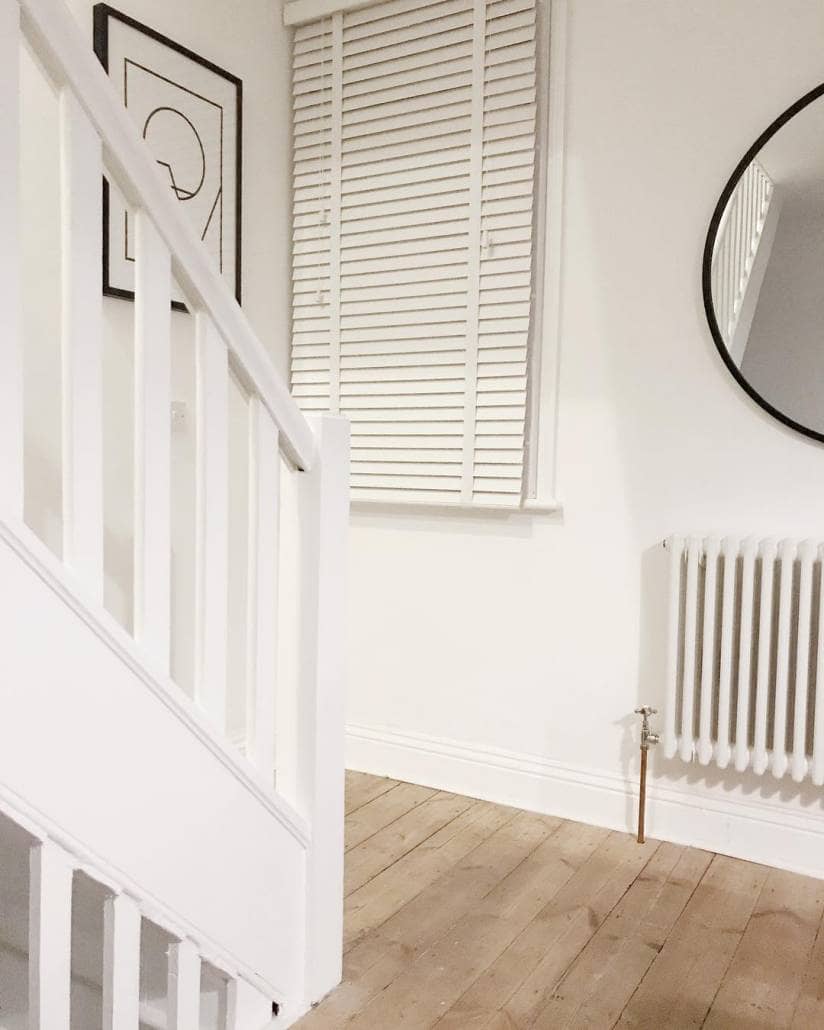 Hannah went for the three column Windsors that provide a high hourly heat output. These steel radiators are perfect for heating her open living spaces with beautiful high ceilings.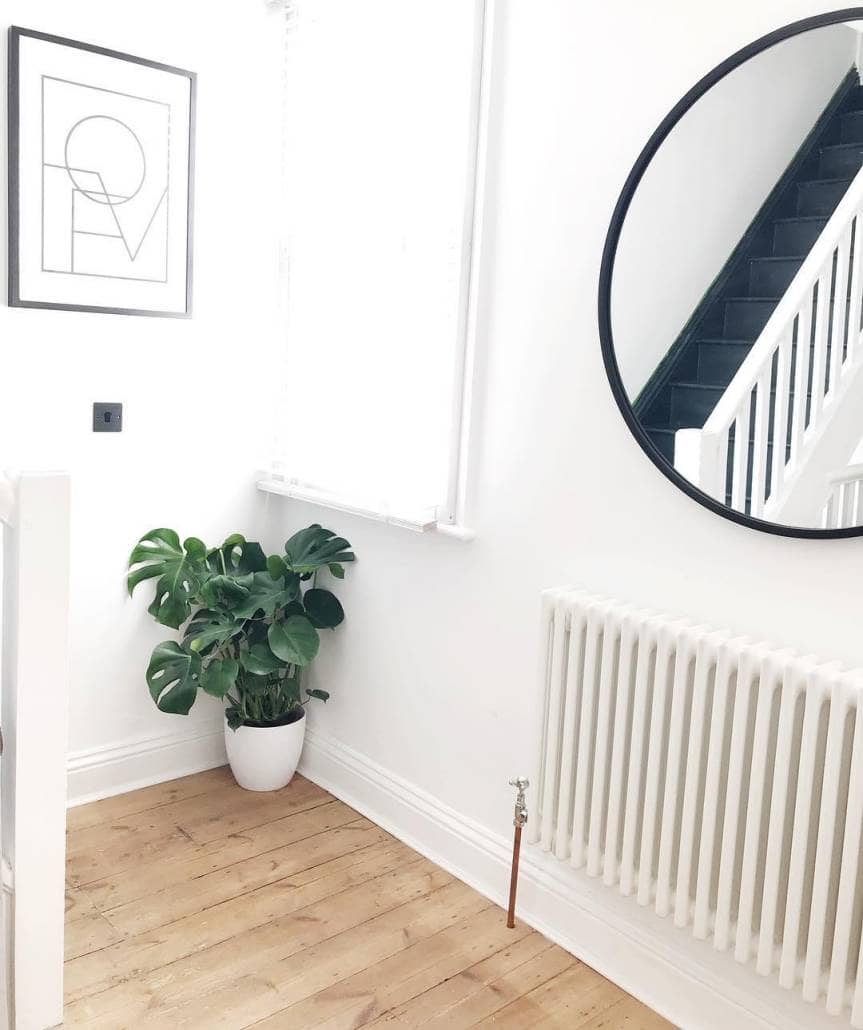 If your mind is currently wandering and thinking what on earth is a BTU, do not fear. It is basically a unit that helps you determine the heat requirements of your room.
You can easily find the BTUs you need to ensure your space is always warm and cosy by heading over to our simple BTU calculator.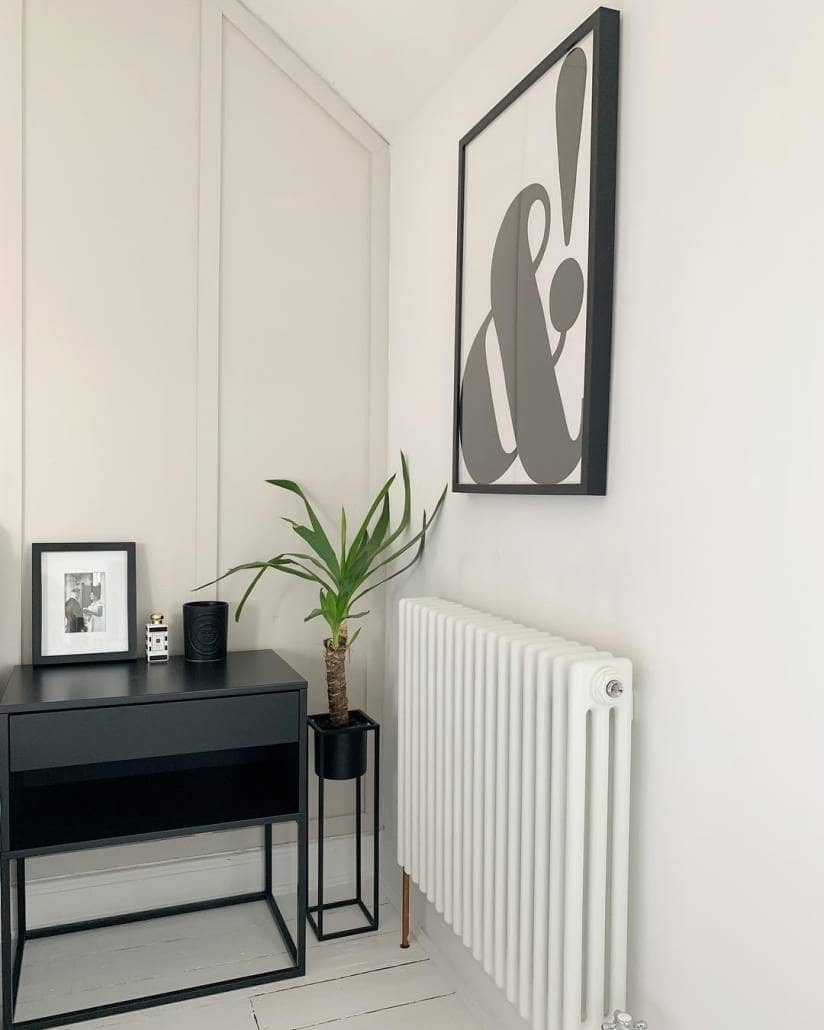 Thank you, Hannah, for sharing your beautiful home with the world. We are delighted to be part of it! For more stunning simple interior inspiration, make sure to follow @hannahnnewman over on Instagram.
Jess has a passion for interior design and wants to inspire people to look at radiators as home decor. She enjoys keeping on top of the latest design and heating trends to ensure the Advice Centre has all the information and inspiration homeowners need to make the best choice for them.