A guest post by Action Storage
If you're the kind of person who uses your garage as far more than a protective shell for your car or a storage space for the things you can't bring yourself to throw away, chances are, you'll want to be comfortable while you're in there.
Using your garage for activities, or as a workshop or hobby room, can be highly fulfilling – but in order to truly make the most of this space, it's crucial to ensure yours is cosy and energy-efficient all year round. Today, the garage shelving experts at Action Storage are sharing some practical suggestions to help you do just that.
Insulate the walls
While a common wall, which connects a garage wall to the home, will be insulated, the rest of the garage's structure will likely have poor insulation. This means that, if you have a heating or cooling source mediating the temperature of the garage, energy is being wasted as it escapes and the temperature isn't being controlled as efficiently as it potentially could be.
You can effectively insulate your garage walls with inexpensive over-the-counter products, which won't even require skilled hands to operate if you're more of a DIY novice. Be sure to remove any shelving during the insulation process – but don't worry if you need shelves, as these can safely be refitted once the insulation has been applied and covered. These products can also be installed by a professional, for a labour cost.
Some of the more popular solutions include spray foaming, fibreglass stuffing and fabric mesh – each with varying properties, capabilities and price points. It's recommended that potential buyers shop around or ask plenty of questions when speaking to tradespeople, in order to guarantee they're getting the most suitable insulation for their home and needs.
Insulate the garage door
Insulating your garage door is a great way to trap heat in the winter and cool air in the summer, so you can comfortably spend long periods of time in your garage whatever the weather. There are options galore when it comes to suitable insulation materials, with a couple of popular routes being rigid foam or fibreglass.
We'd recommended you purchase an all-in-one DIY garage door insulation kit to ensure you have all the materials and small parts to fit the insulation neatly and firmly into place – limiting any future maintenance further down the line. If DIY isn't your strong suit, enlist the services of a trusted local trader using a site like Checkatrade or Trustpilot, so you can be confident you're getting a quality service and value for money.
Install an electrical heater
An electrical heater is an affordable and long-lasting solution for any temperature issues – and by installing one in your garage, you can ensure you're able to increase the temperature of your garage to a degree which is comfortable for you – and all at the touch of a button. This means that, if you use your garage to generate income, you'll never be put out of action by poor weather conditions.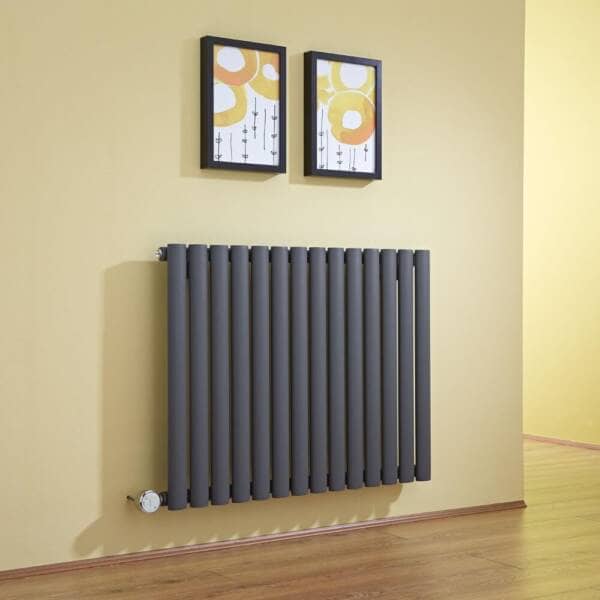 Check for draughts
To identify any draughts in your garage, clear out its contents and take the time and care to move around the room, pressing your hand firmly against the walls, ceiling and floor – as well as corners and the points where surfaces meet. If you do find any draughts, apply a powerful sealing solution to the compromised areas – while wearing adequate hand protection such as nylon polyurethane gloves, of course.
Update the paint job
It's common knowledge that darker colours absorb heat while lighter colours reflect heat. By applying a lighter paint job (such as white or marine blue) to your garage door, any light-facing exterior walls and perhaps even interior walls, too, if they're often exposed, you'll be able to ensure that your garage absorbs less heat overall.
While painting is certainly a task most people can tackle, remember to clean your garage prior to applying any paint and wear protective clothing throughout the process.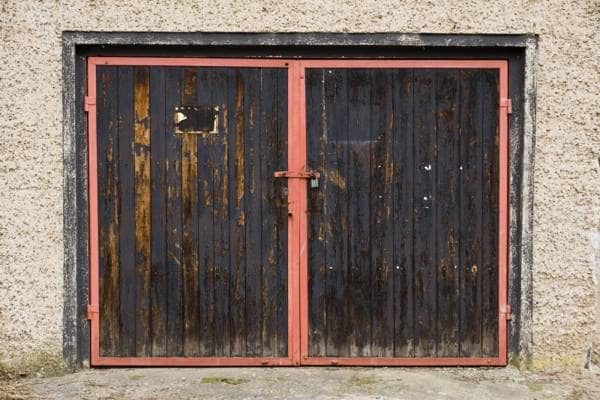 Invest in an air exchange system
To go one step further, you could consider installing an AES (air exchange system) and gaining full control of the temperature in the garage. An AES utilises a series of fans and vents to manage the room temperature – and the system is connected to a simple dial or button keypad, allowing homeowners to easily adjust the temperature of the garage as needed.
Purchasing an AES can be relatively costly, but companies tend to install the system for you so there's little to no effort required on your end. Better yet, an AES helps to reduce humidity, prevent mould and mildew, and eliminate exhaust fumes and bad odours from the garage – and when used in conjunction with any of the above suggestions, this offers a powerful solution to maintaining a comfortable temperature in your garage all year round.
With this guide at the ready, you'll be well on your way to optimising your garage for all seasons – ensuring yours is as energy-efficient as possible and suitable for any and all uses, regardless of the season.
Who are Action Storage?
Action Storage has over 30 years experience in making your storage areas run more smoothly. Manufacturing, supplying and installing a huge range of racking, shelving and lockers to provide essential storage solutions that are built to last. So whether you are undertaking a large storage project, or simply require a single product, the friendly storage experts at Action Storage will happily provide all the help you'll need.

John trained in journalism before finding his way to the BestHeating Advice Centre team. He uses his journalism skills to meticulously research heating topics and bring you the latest news and views on all things home heating related. He'll also beat you at any sport that involves a cue!