What is a Type 21 double panel plus convector?
Offering powerful heat output and great efficiency in a convenient size, double panel plus convector radiators (also known as a type 21) are a great heating option for any room in the home.
Providing more warmth than the Type 11 designs of the same size, Type 21 convectors feature an additional steel panel, ensuring that there is even more surface area to distribute heat throughout a space.
Why buy a Type 21 convector radiator?
For many years, convector radiators have been the most popular style of heating for UK homes, and with the benefits they bring, it's little wonder.
Convector radiators quickly and efficiently heat a room, because they have fins that increase the surface area of your radiator and help to circulate the warm air around the room.
With double panel designs available they are able to produce high amounts of heat, and their simple design means they complement rooms of any style and decor.
A double panel plus convector radiator is the perfect home heating choice for many people because it combines impressive performance and efficiency with convenience.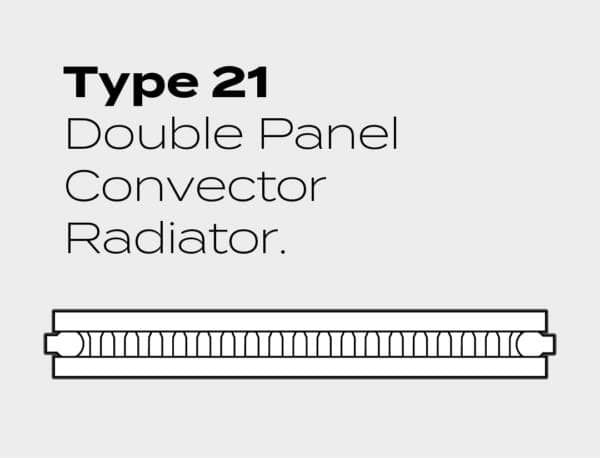 Neither a single nor a double panel radiator, a double panel plus is somewhere in between. These efficient radiators have two panels and one row of convector fins, which means you still get an impressive heat output, but from a radiator which doesn't take up as much floor space as a Type 22 double panel, double convector.
Like other convector radiators, a double panel plus has the usual convector design of grooved front panelling and a white finish which complements any interior. These versatile radiators can be installed in literally any room and look great.
Did you know? – The Type number (21) is given because this type of convector radiator has 2 panels and 1 convector, hence the name type '21'.
Type 21 convector radiators at BestHeating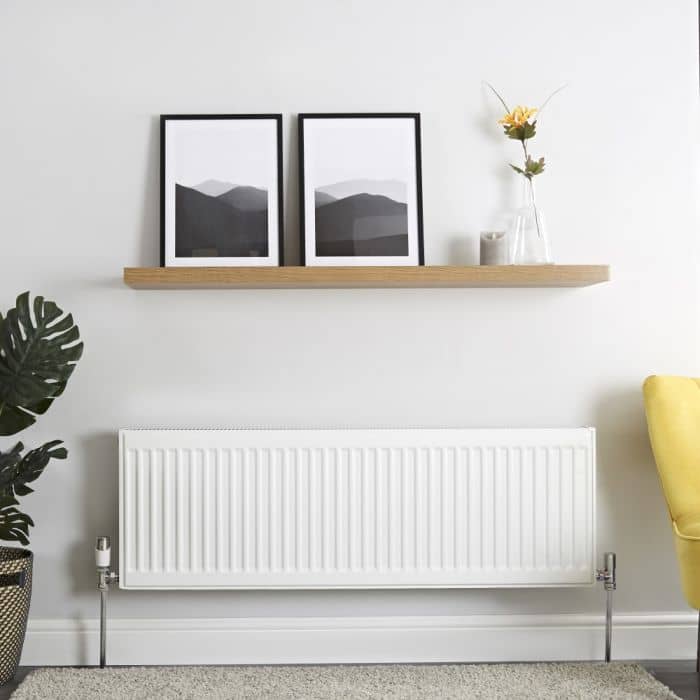 BestHeating.com stocks a wide range of double panel plus radiators from some of the most trusted and recognisable names in heating, like Stelrad and Milano.
Our double panel plus radiators come in a choice of sizes, from compact 600mm x 400mm models which are ideal for small spaces through to 600mm x 1600mm designs which are perfect for spacious rooms.
All double panel plus radiators at BestHeating.com come with great guarantees too, so you can make your purchase with absolute confidence that your radiator will stand the test of time.
So if you're looking for a strong and reliable new radiator that kicks out plenty of heat, come and take a look at our affordable range of Double Panel Plus Convectors!

John trained in journalism before finding his way to the BestHeating Advice Centre team. He uses his journalism skills to meticulously research heating topics and bring you the latest news and views on all things home heating related. He'll also beat you at any sport that involves a cue!