What are ceramic core electric radiators?
On the landscape of modern heating solutions, ceramic core electric radiators have already proven to be a popular and energy efficient selection for homeowners in their relative infancy on the marketplace. The innovative models provide a combination of bleeding edge technology with stylish aesthetics, resulting in a plethora of advantages that make them an ideal option for anyone looking to effectively heat their home whilst lowering energy consumption levels.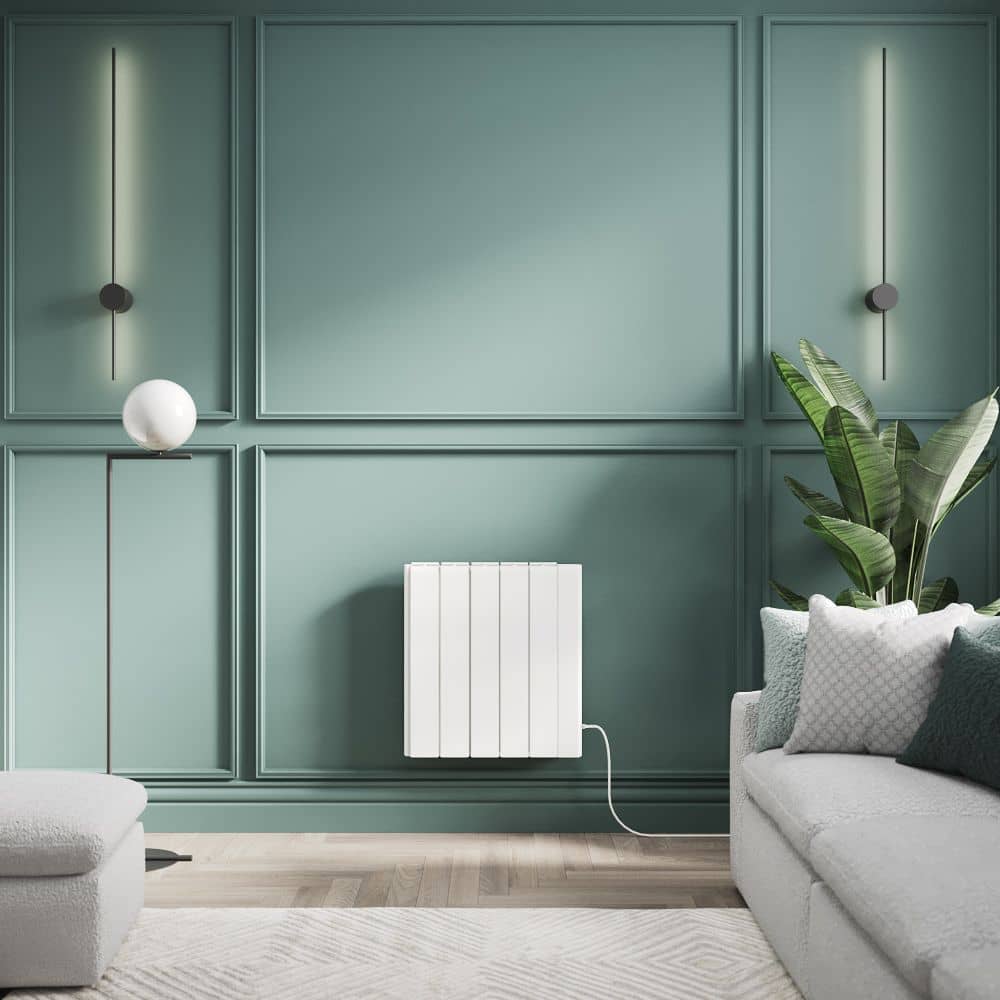 Why choose ceramic core electric radiators?
Energy efficient operation
Ceramic core electric radiators are designed to perform with the utmost level of energy efficiency. The advanced ceramic heating elements used in their construction and operation are able to retain and distribute heat at an even level, so rooms will remain warmer for longer even with low-level energy consumption levels. This will lead to decreased heating bills whilst also garnering a greener, environmentally friendly home setting.
Quick heat transfer
A standout benefit of ceramic core electric radiators is that they can transfer heat in rapid fashion. Differentiating from traditional radiator designs that can take a while to heat up a room adequately, ceramic core rads are quick to warm up, creating a cosy living space in minimal time.
Custom heating zones
Plenty of ceramic core electric radiators are supplied with advanced technological in-built features like programmable timers and customised individual heating zones. This enables homeowners to create bespoke heating settings for different rooms in the house in line with the preferences and daily routines of the people who use them the most. This flexibility over heating timings and settings provides extra convenience and allows for energy to be preserved.
Stylish aesthetics
Now more than ever before, unsightly radiators are seldom seen, with aesthetically pleasing designs flooding the marketplace. Ceramic core electric radiators are no exception – they come supplied in an impressive selection of modern, sleek designs, perfect to enhance virtually any interior. No matter if you prefer a more minimalist contemporary look or a traditional component, there's a perfect ceramic core radiator to suit your specific needs.
Advanced modes for enhanced comfort
Ceramic core electric radiators can offer enhanced comfort in the form of their advanced technical features and settings. They provide eco and comfort modes, with the former making use of stored heat for the maintenance of warmth even when the heater is switched off. The comfort mode, meanwhile, delivers a cosy ambience by generating a consistent level of heat until your room arrives at your preferred temperature. These modes allow users to gain complete control over their indoor climate, so they can find the ideal balance between energy conservation and warmth.
Safety first features
The presence of an anti-scald function and a child lock feature means that ceramic core electric radiators can provide unmatched peace of mind for a busy family household. The anti-scald settings guarantee the radiators' surface temperature remains at a level that is safe to the touch, even whilst in use. And the child lock feature works for the prevention of any unintentional alterations, so your preferred settings stay as you prefer.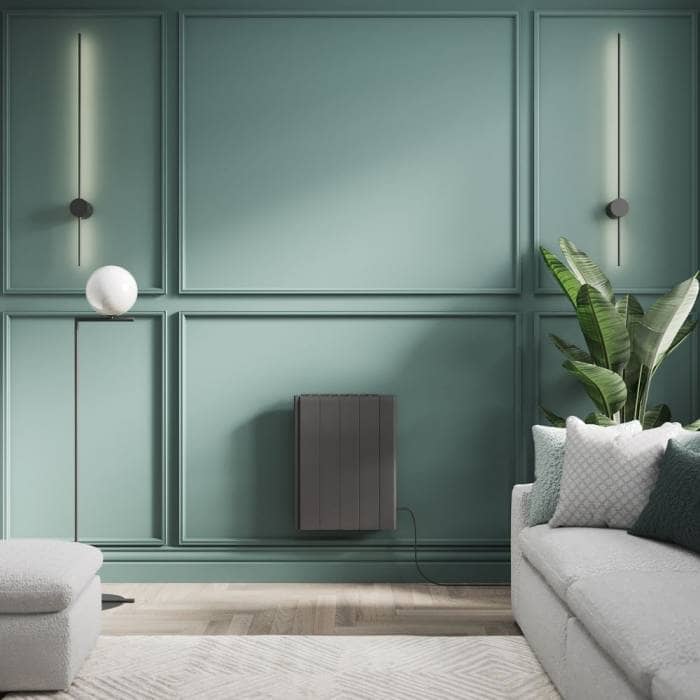 How does a ceramic core electric radiator work?
A ceramic core electric radiators works via a simple but efficient principle of operation. The radiator incorporates a ceramic heating element, which automatically heats up as electricity courses through it. The heat is then released into the room on a gradual basis, enabling a consistent and comfortable temperature level to be maintained. The advanced technology used in the radiators makes sure that heat is distributed evenly, removing cold spots to create a toasty warm, cosy living environment.
The pros and cons of ceramic core electric radiators
Pros
Energy efficiency – Ceramic core technology guarantees the efficient storage and distribution of heat for reduced levels of energy consumption.
Custom schedules – A 24/7 timer and advanced modes enable users to tailor their heating schedule to achieve maximum comfort and savings on energy bills.
Smart connectivity – Wi-Fi connectivity and compatibility with Google Home, Amazon Alexa and Smart Life make controlling heating settings incredibly simple.
Environmentally friendly heating – The recyclable materials and energy-saving abilities of ceramic core electric radiators go hand in hand with environmentally friendly, eco-conscious living practices.
Rapid heat transportation – Ceramic core electric radiators rapidly warm up a space, ensuring your home is always at a comfortable and cosy temperature.
Cons
Purchase price – The initial purchase price of ceramic core electric radiators is greater than traditional heating options, but this outlay is offset in the long run by energy savings over time.
Wi-Fi dependent – The smart features of ceramic core radiators are dependent on Wi-Fi to work successfully, which could pose a potential issue in areas with limited internet access.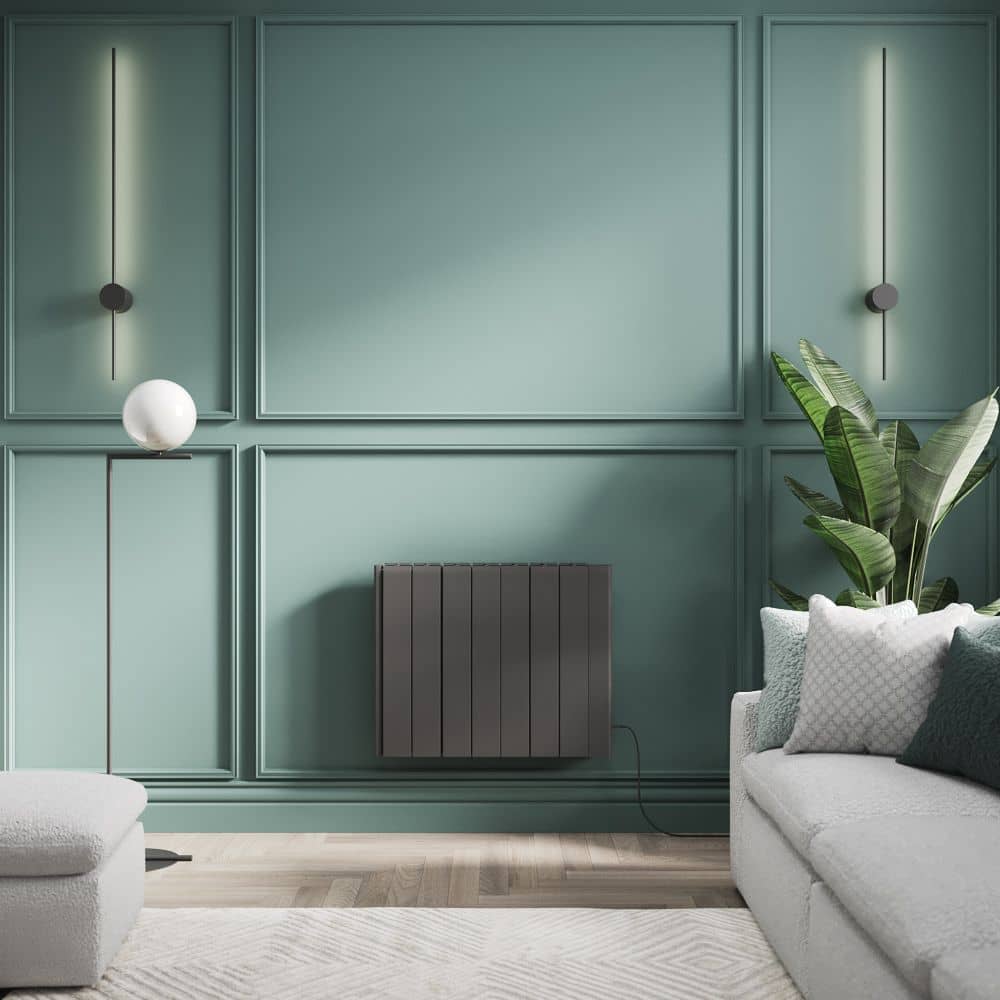 Frequently asked ceramic core electric radiator questions
Are ceramic electric radiators expensive to run?
Ceramic core electric radiators are designed to work with energy efficiency in mind, and are therefore cheaper to run than many classic alternative designs. Ceramic core radiators heat up rapidly and retain heat effectively too, leading to lower overall energy consumption levels and reduced heating bills.
Can you control the temperature in different rooms with ceramic core electric radiators?
Yes, several ceramic core electric radiators offer individual heating zones and customisable timers for the control of temperature in different rooms depending on your requirements, schedule and preferences.
Are ceramic core electric radiators noisy?
No, ceramic core electric radiators work in silence, offering an effective and efficient heating solution without noise disruption.
Do ceramic core electric radiators need professional installation?
It is recommended that ceramic core electric radiators are installed by a professional for a safe fitting that delivers the optimal performance possible. That said, several ceramic core radiators models are designed for a simple installation and can be fit to walls by those without any special technical heating knowledge or expertise.
Are ceramic core electric radiators safe for a family household?
Yes, ceramic core electric radiators are designed with safety at the forefront of concerns. They usually incorporate surfaces that are cool to the touch as well as safety features for the prevention of overheating. This makes them a suitable option for family households with children and pets.
Choose BestHeating for ceramic core electric heaters
In conclusion, ceramic core electric radiators provide a modern and efficient option for the heating of a home. Rapid heat distribution, energy efficiency, customisable features and stylish aesthetics ensure they are a versatile pick for homeowners looking for comfort, convenience and lower energy bills.
Choose from an excellent selection of stunning ceramic core electric radiators online at BestHeating today, and if you would like to know more about our product range, be sure to contact our friendly team. You can comment below, or reach us via Facebook, Instagram or Twitter.
Got a radiator or heating question?


You can find a range of helpful answers to hundreds of common home heating questions on our FAQ pages.
Click the link or tap the image above to ask a question of your own!
With a background in sports journalism, John counts content writing amongst his key passions. He's always peppering our Advice Centre feed with reasoned and researched home heating tips, and providing expert solutions to the questions you want answering. Fine football and music connoisseur. In his own head, at least.