As a blue light card account holder, you can access an exclusive discount of 10% off any order over £400 when shopping at BestHeating.com
Proudly supporting our emergency services, NHS and armed forces
NHS staff, armed services and social care sector workers have some of the hardest jobs we know – as do a range of other amazing key workers.
So, we're very pleased to announce that BestHeating now offers the Blue Light community an exclusive discount when shopping in our store.
Blue Light Card holders need only log into their Blue Light Card account and seek us out to find a code for 10% off when spending £400 or more in our store.
Who can get a Blue Light Card discount?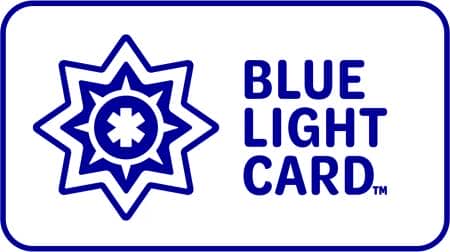 A Blue Light Card enables those working in the NHS, emergency services, social care sector and armed forces to enjoy a range of discounts online and in-store.
So, if you are a nurse, a doctor, a police or fire officer, a member of the armed forces or employed in a range of other key worker roles, you can benefit from a range of discounts exclusive to Blue Light cardholders.
To discover if you are eligible and can qualify for a Blue Light Card account, just head over to their website and check out their index.
Where can I get a Blue Light Card?
To enjoy all the benefits a Blue Light Card has to offer, simply head over to the Blue Light Card website to register for an account, upload your credentials and follow the instructions.
Then, to enjoy your exclusive BestHeating discount, simply search for us on the Blue Light Card website, copy the BestHeating code you find there and add it at the checkout when you shop in our store.
You'll then enjoy 10% off when you spend £400 or more at BestHeating.com and make your heating cooler, for less.
Simple!
Blue Light Card @ BestHeating.com
For a more information about the benefits Blue Light Card holders can enjoy at BestHeating – visit our website.

John trained in journalism before finding his way to the BestHeating Advice Centre team. He uses his journalism skills to meticulously research heating topics and bring you the latest news and views on all things home heating related. He'll also beat you at any sport that involves a cue!