At BestHeating, we're always going on about how hot new radiators can add style and value to your home, and it turns out we're not the only ones!
Experts from We Buy Any House have said that replacing your old radiators for stylish new efficient ones could add up to £10,000 to the value of your home.
£10,000! That's a pretty decent wedge of cash!
So, we thought we'd take a look at how much you'd have to spend on new radiators and valves to completely overhaul your home's heating and add a few extra zeros to your home's value.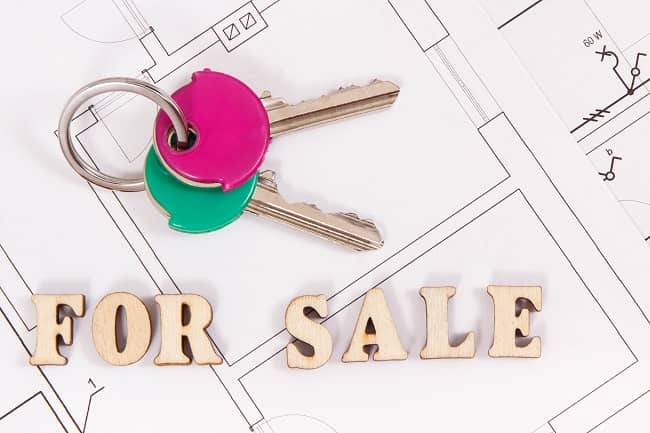 How many radiators are in a home?
An average 3 to 4 bedroom home in the UK has around 10 radiators.
Now, the average cost of a new single panel radiator is anywhere between £110 or £210 and the cost to install one is about £300, on average.
Add the cost of your radiator valves at around £25 each and you've got the following calculation
10 radiators at around £160 = £1600
10 pairs of radiator valves at £25 = £250
10 radiator installs at £300 = £3000
Total = £4850
Now let's say you get a decent deal from your heating engineer to replace all of your radiators – and they take off a grand for the cost of the job – you're left with having to pay about £3850 to get a new set of radiators and valves.
With these new rads adding £10K to your home's value, that gives you an extra £6150 from the sale to spend on other things or to stick in the piggy bank!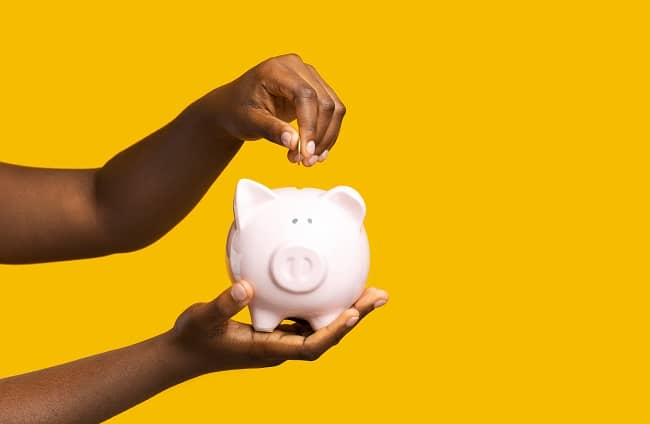 Which radiators can i buy for £110 – £210?
So, now you're all excited about the prospect of adding even more value to your home, let's take a look at the radiators that can help you to put more cash in the bank.
Whether modern or traditional is your cup of tea, the sheer volume of radiator styles available means that, whatever your interior design theme, you'll find something to suit your needs!
The traditional home
Classic white Windsor column radiators add a touch of vintage style to any traditionally styled home, and with vertical and horizontal styles available, you're spoilt for choice on which to go for.
And, if you prefer to be a little more daring, there are anthracite and matt black variations too.
Vertical tradiational style radiators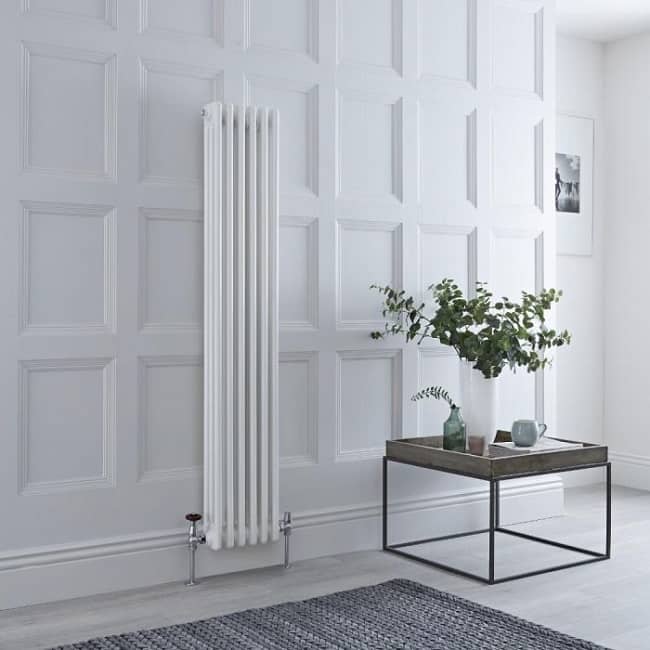 At £184.95, this vertical Windsor column radiator is just above the average of £160, but it packs a mighty heating punch that will warm a large sitting room in no time.
Made from durable carbon steel and featuring sumptuous period styling, it pairs brilliantly with a range of traditional valves to create a stunning look that is sure to leave any prospective buyers frothing at the mouth!
Get all the info you need about this popular radiator design, in our store!
Horizontal traditional style radiators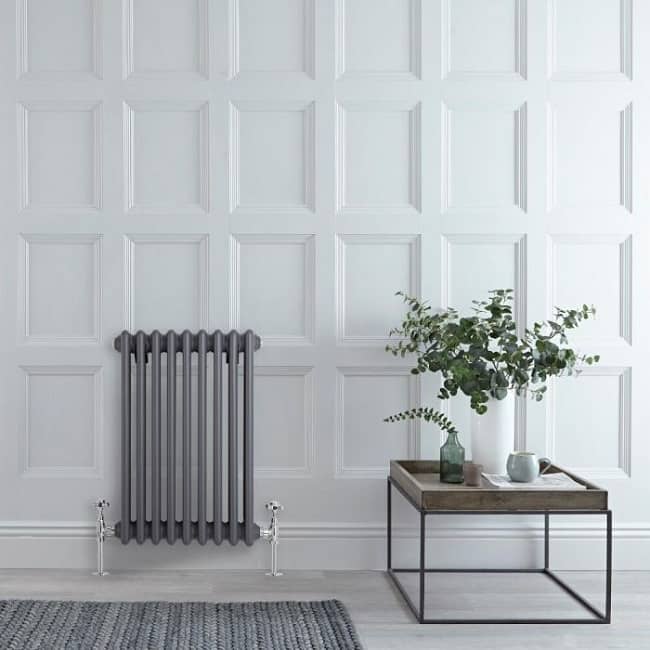 Supremely stylish and effortlessly elegant, this anthracite horizontal Windsor radiator is amongst the most popular we sell at BestHeating.
Coming in at £184.95, it is again just above the £160 average, but is sure to enhance the look of any room and help to add an extra couple of pounds to your asking price.
Find out more about this excellent cast iron style radiator, here.
The modern home
If you prefer to create a sleek and minimalist feel in your home, there are several heating options to choose from to help you update and upgrade your heating to match your decor.
Modern vertical radiators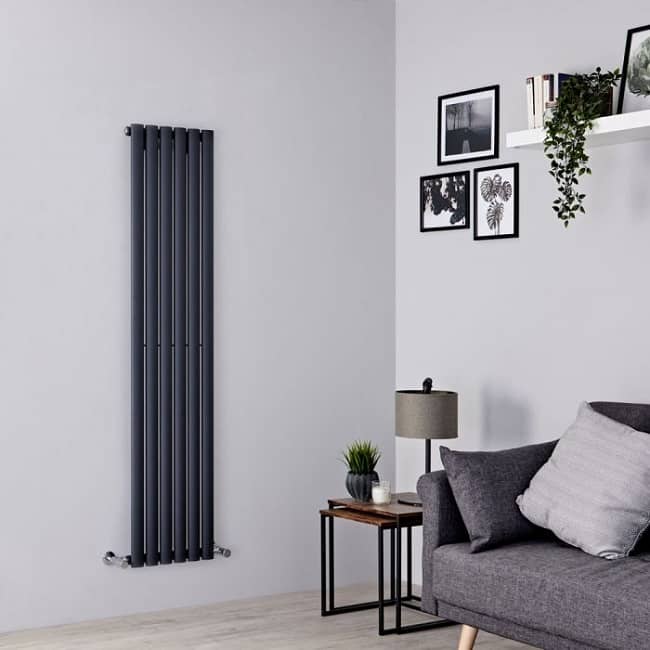 Amongst the most popular radiators on sale at BestHeating, the vertical Milano Aruba has been changing the designer radiator game for nearly a decade now!
A slimline design, oval panels, and impressive heat outputs across the range mean the Aruba is perfect for any size room or space.
Prices start at just £149.95, so it's an affordable and stylish collection that features a range of sizes and finishes to help you complete the look.
Discover more about our Vertical range of modern radiators.
Modern horizontal radiators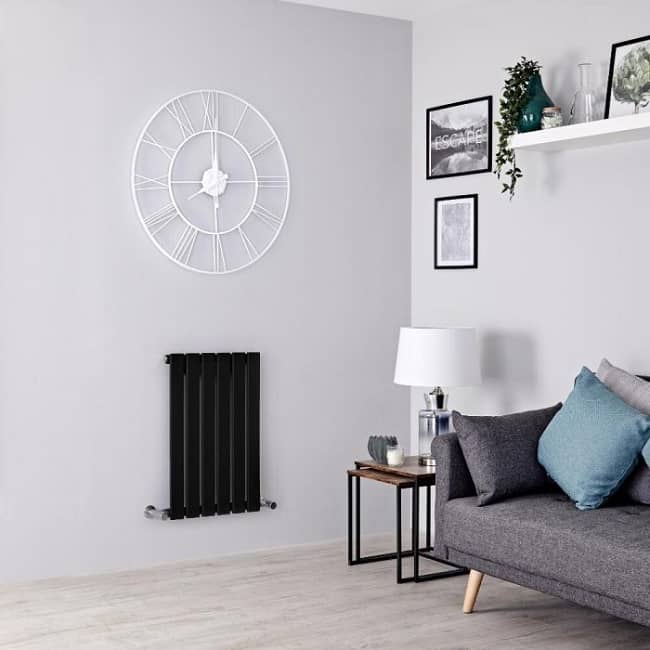 With many sizes offering a like for like swap of your tired old convector rads, opting for a horizontal designer radiator could be the quickest way of updating your home's heating.
Our black, white, anthracite and coloured designs mean there are horizontal radiators fro every room of your home.
One of the more popular designs is the Milano Alpha designer radiator.
Starting prices of £74.95 mean the Alpha collection is a reasonably priced designer radiator solution that could transform your home and see you make a killing when you come to sell.
Discover more of our Horizontal designer radiator collection, here.
How do i know which size radiators i need?
Don't worry if you're unsure of your radiator size requirements.
Although it's not just a case of taking some measurements and buying a radiator of the same proportions, we've got the tools to help you make the best heating choices.
To learn how to calculate your BTU needs, visit our expert BTU guide, and don't forget to use our BTU Calculator to give you the figures you need to heat your home properly for the new owners!
Have you bought new radiators to sell your home? We'd love to know if they had an impact! Tell us in the comments or drop us a line at info@bestheating.com – we'd love to share your story!

John trained in journalism before finding his way to the BestHeating Advice Centre team. He uses his journalism skills to meticulously research heating topics and bring you the latest news and views on all things home heating related. He'll also beat you at any sport that involves a cue!