When Anna told us she wanted to feature our radiators in her beautiful barn conversion, we couldn't wait to see the end result.
And here it is!
Anna's cosy country home has heaps of character and her styling skills have helped her tranform the space to realise her vision.
Here, the interior pro walks us through the journey of her master bedroom renovation and how her new radiators complement the scheme.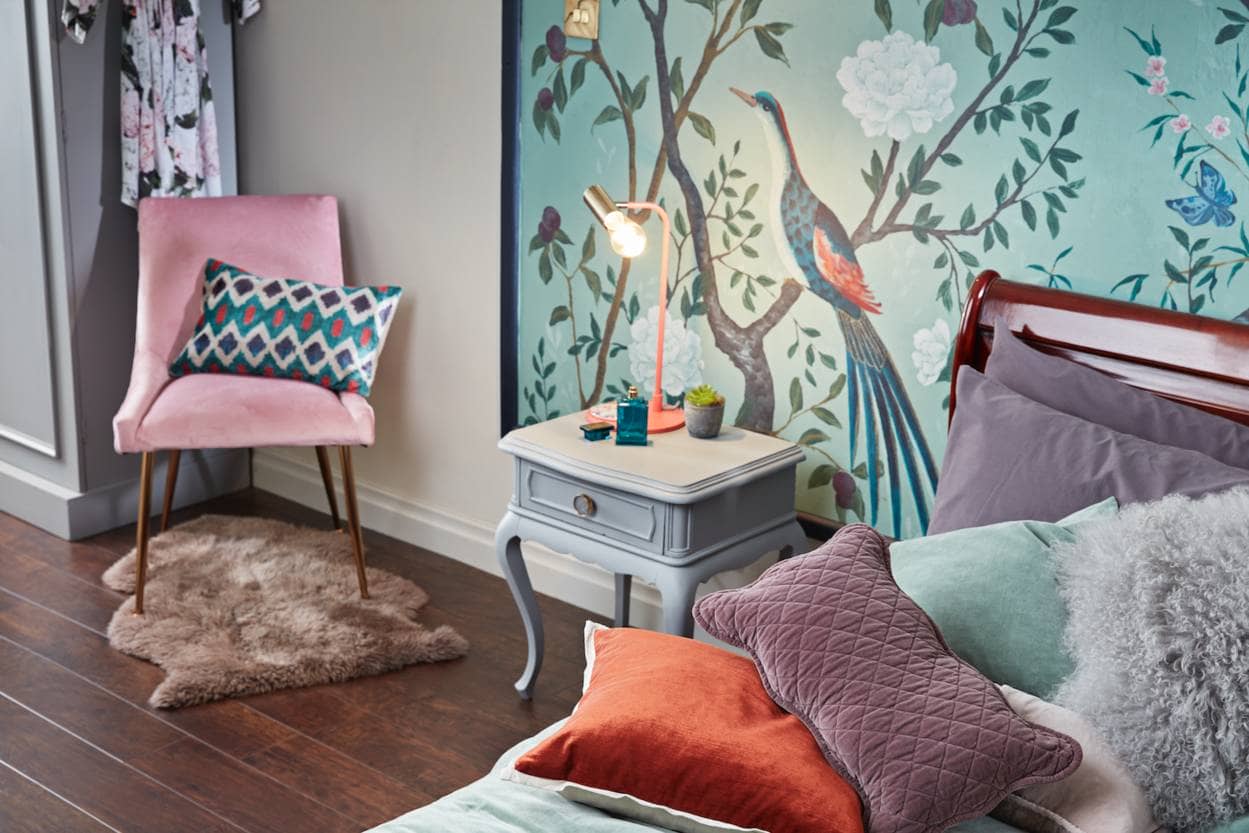 Meet Anna, "Hello, I'm Anna Straw, Interior Designer, Blogger and owner of online homewares store Anna's Attic. Having moved into our barn conversion some 18 months earlier we were finally in a position to renovate our master bedroom last summer. "
So what's the secret to a successful home design project?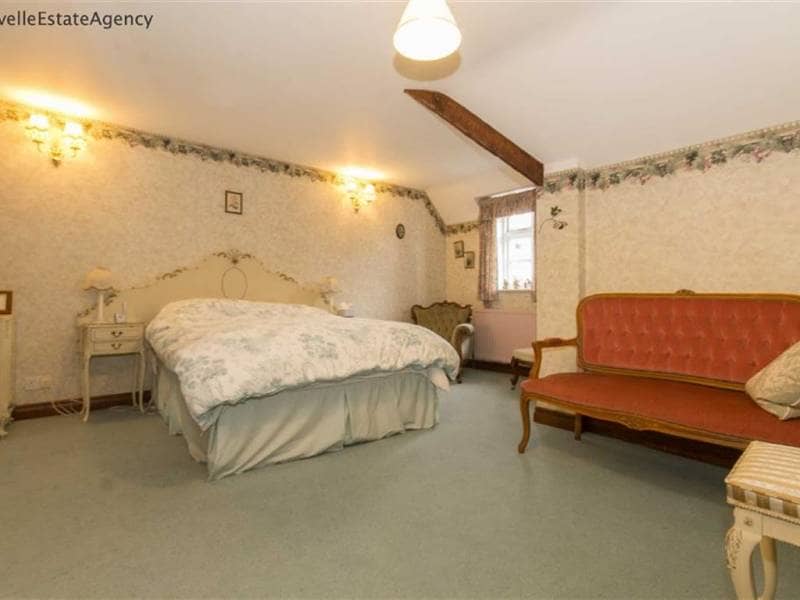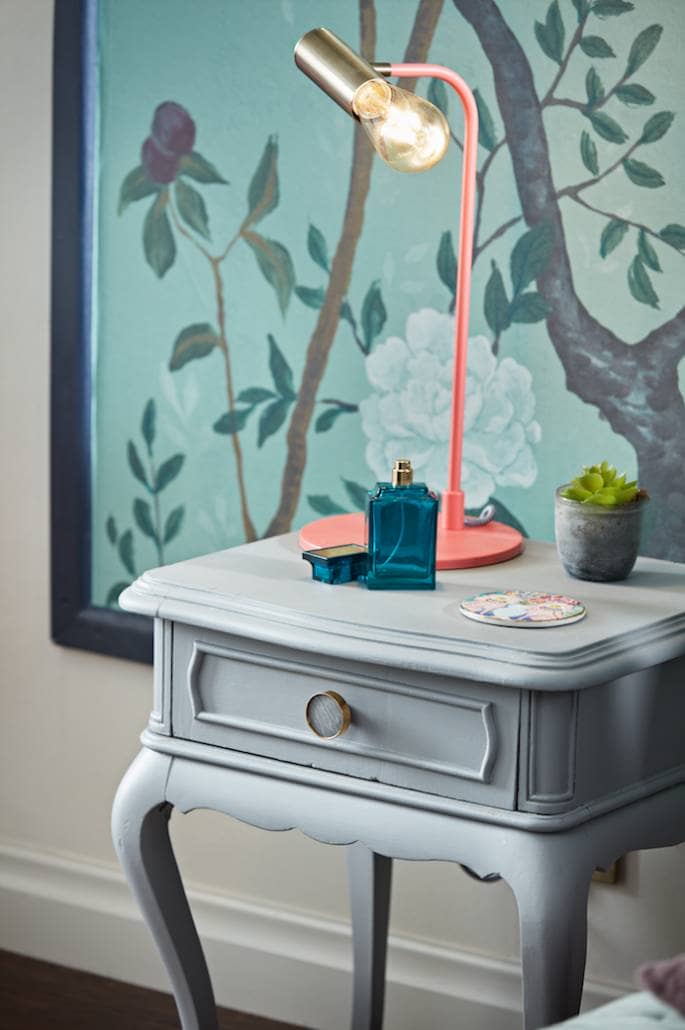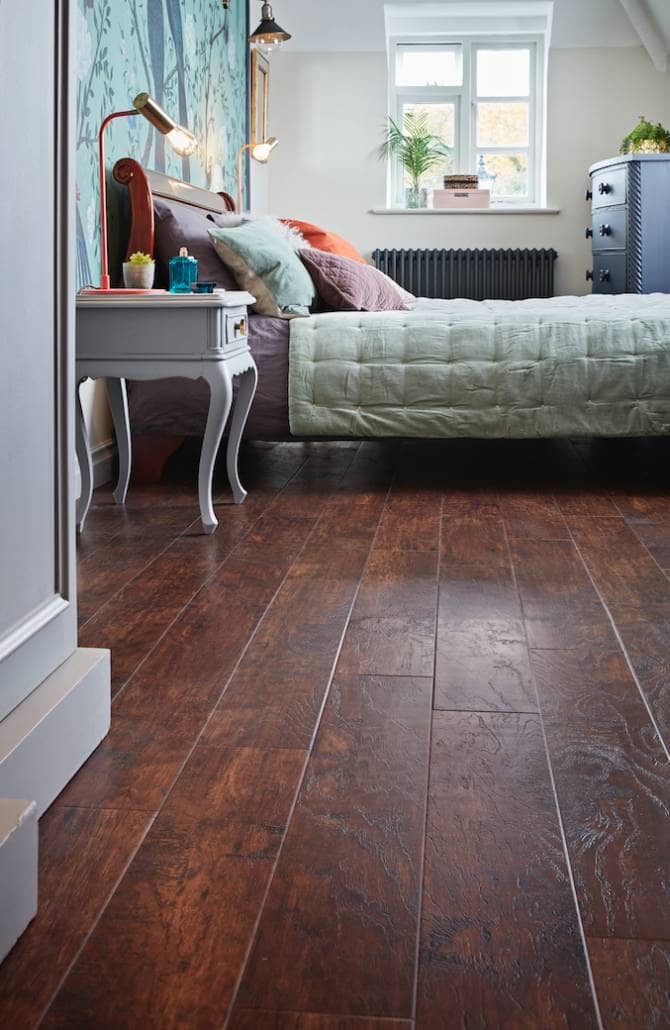 Choose a key piece
"The main inspiration for the room was a beautiful Chinoiserie wall mural (Edo Mint), I'd stocked these on my website for a couple of months and knew that our master bedroom would be the perfect room in which to showcase the mural which features a pair of peacocks and Chinese flora and forna. I wanted to create a real focal point in the room and using the mural behind our bed with beautiful bedding and an abundance of throws and cushions was the perfect way to do so."
Ground the scheme
Anna allowed the mural to take centre stage by balancing the bright colours with calm neutrals.
"I kept the remainder of the scheme relatively simple, choosing Vintro Paints in Yorkshire stone for both the walls and the woodwork and chose a dark wood effect floor to ground the scheme."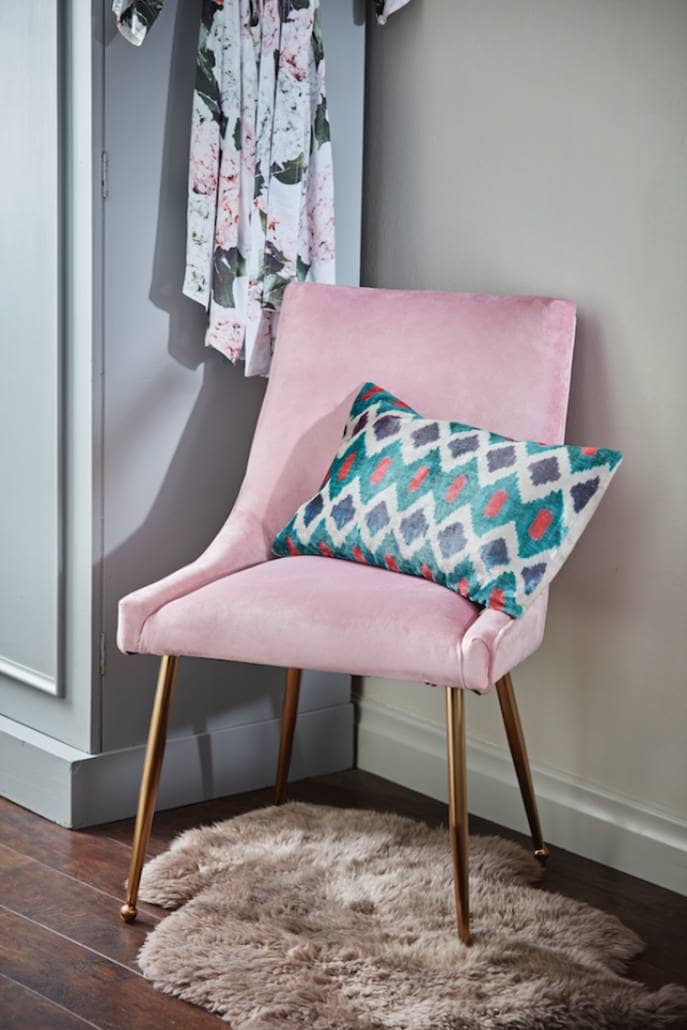 Introduce accent features
Combining the main hues and subtle tones of the beautiful mural, Anna continued the pallete throughout the room using a mixture of textures and individual pieces.
"Additional interest and colour has been added with art, a velvet occasional chair, painted furniture and statement lighting."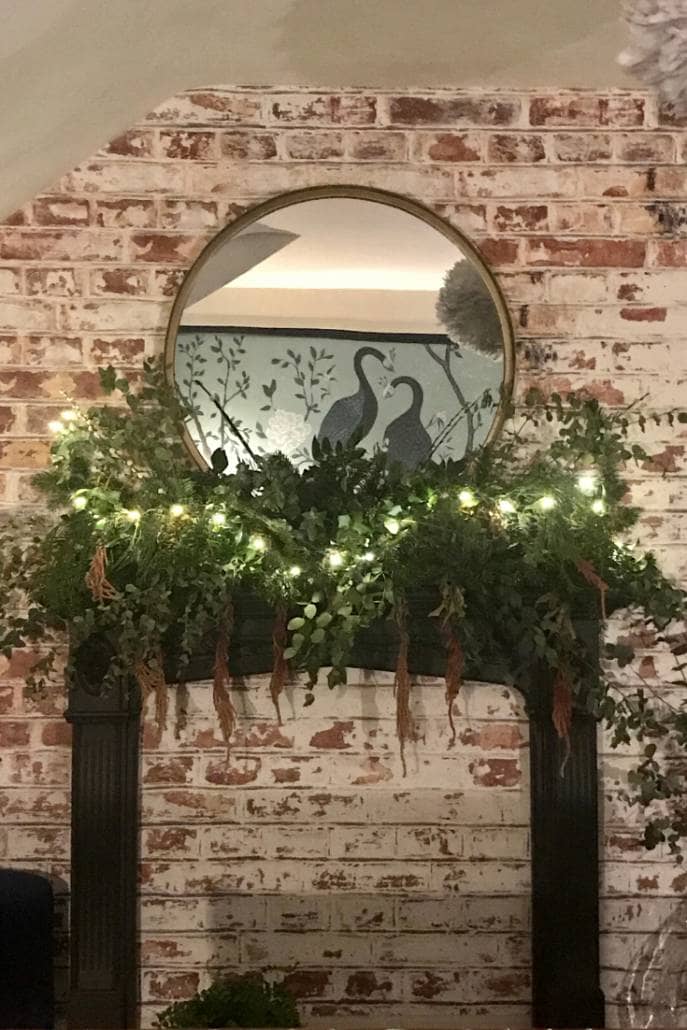 Style it up
"I also added a brick mural to the other side of the room onto which a mantle was fitted, I missed having a traditional mantle in our new home and thought it would be a lovely addition to the room in an area which was quite redundant due to the slope of the ceiling. I added a large round mirror above and this now provides a great space for me to style up as the fancy takes me, it even had it's own festive garland complete with fairy lights this Christmas."
Create a mood
"As you will see I created a Pinterest board to gather my ideas and then put together a digital moodboard with final choices for each element of the scheme. As well as being a great point of reference to share with decorators, flooring suppliers etc a moodboard is really helpful to keep the scheme on track and when budgeting a project too."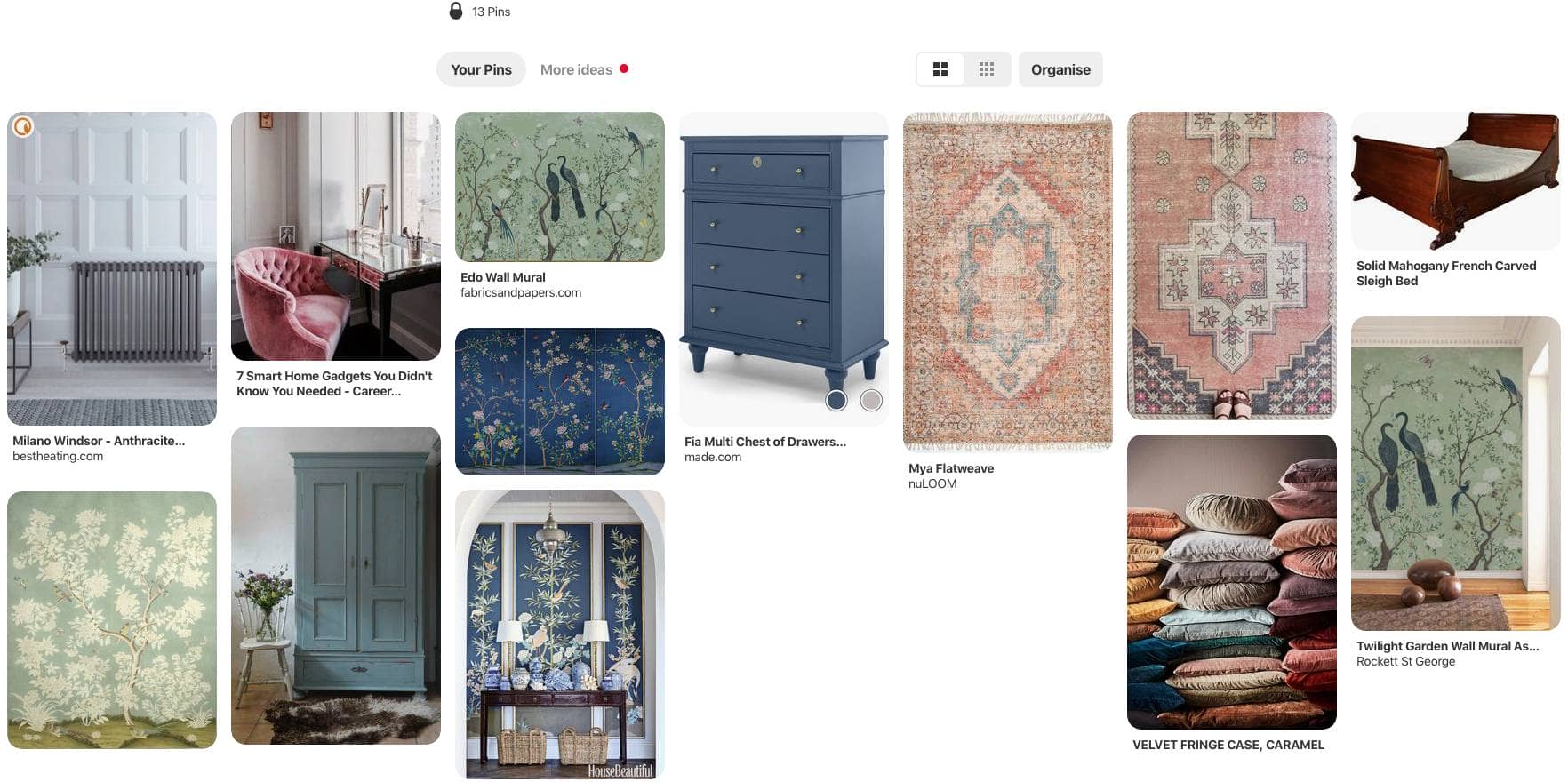 Find what you love
Instead of following a trend that you might fall out with, Anna advises finding a piece that you love and letting the rest of the room fall into place.
"For anyone starting a decorating project I would advise starting with one thing that you love and build your scheme around that, in this instance for me it was the wall mural, but inspiration could be found anywhere, in a favourite painting, a fabric or even a favourite piece of clothing."
Get all the feels
Looks aren't everything.
Make sure the space creates the feeling you want.
"Once you have your starting point think about how you would like the room to make you feel. For me I wanted our bedroom to be somewhere that we could retreat to after a busy day, feel warm and cosy and be surrounded by calming colours, soft lighting and a luxurious bed. When you know what sort of feeling you want the room to evoke, perhaps a spa like calming bathroom, an energising study, moody dining room or romantic bedroom, you can think about how this may be achieved, be this through lighting, colour choices, windows treatments and other finishes etc."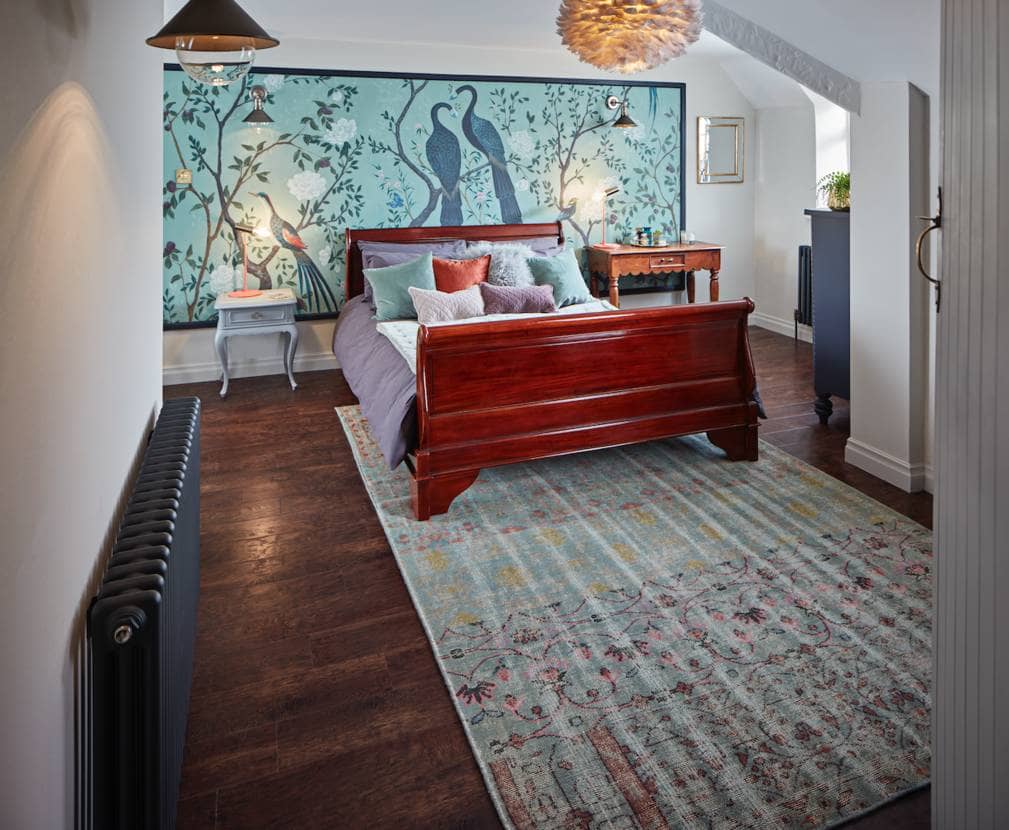 Complete your scheme with the right radiators
Comfort is key to creating a cosy bedroom and Anna wanted her radiators to look beautiful and throw out enough heat.
"We are really lucky to have a very decent sized bedroom, sadly the existing radiators had been installed when the property was first renovated some 20 years earlier and really didn't heat the space effectively. I was looking for radiators that would suit the rustic origins of the building whilst complementing the colour scheme of the room."
With their high heat output and classic good looks, Anna knew the Windsors were perfect for her master bedroom.
"I decided on the Milano Windsor Anthracite Traditional Cast Iron Style radiators, I must say I've been really impressed with the heat output and they look incredible within the scheme. I was delighted when I can across the Milano Windsor Traditional Thermostatic Radiator Valves in bronze too. I felt that a more modern valve would let down the beautiful radiators, the bronze colour and the wooden disc mean that they are a pleasure to look at. The quality of the products is wonderful, really sturdy heavy radiators which will look wonderful for years to come."
Shop the look
Tap the images below to browse the products from Anna's Attic
Want more?
Want to see more of Anna's beautiful home? Check out her blog to take a tour.
"I've blogged about our full renovation, which can be found at annas-attic.com/blog. Here you'll find lots of hints and tips about creating schemes, sourcing items and some before and after pics too. A curated selection of homewares, bespoke furniture and wallpapers can also be found in the online shop, I have put much effort into sourcing some gorgeous and unusual stock for my customers."
Jess has a passion for interior design and wants to inspire people to look at radiators as home decor. She enjoys keeping on top of the latest design and heating trends to ensure the Advice Centre has all the information and inspiration homeowners need to make the best choice for them.