5 Ways To Improve Your Home For Less Than £99

Five Value-Adding Ways Of Updating Your Home
In this blog, I'm going to look at 5 really easy ways to give your home a feature face-lift without breaking the bank.
It can sometimes feel like there's a never–ending 'to-do' list of things 'to-do' when you own a home.
From upgrades, you'd love to make – like buying a new armchair or one of those crazy freezers that make their own ice-cream – to things you've been meaning to fix – like that leaking radiator or the wobbly dining table.
But making home improvements needn't be expensive. There's a whole host of them you can make that won't cost the earth or take too much effort, plus they'll go a long way to making you feel great about where you live – and add value to your property too.
Here are my top 5 home improvements for less than £99.
1 – Make More Space
People enjoy lots of space – just ask Tim Peake, he seems to love it.
But in all seriousness, the more space you have in your home the freer you'll feel and the happier you'll be.
One of the best ways of creating more space, transforming a room and really making a statement is to install a designer radiator.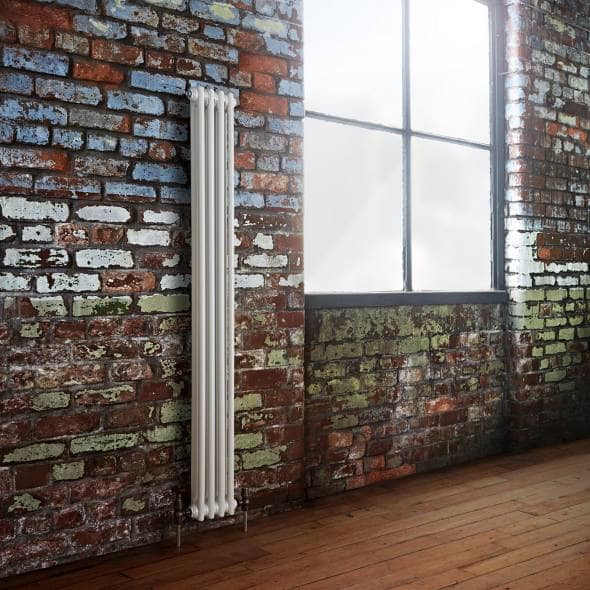 For well under £99 you can rip out your old run-of-the-mill panel rad and replace it with a striking vertical designer version that will not only increase the amount of available space you have, but will make you one of the coolest people in your circles of friends, trust me, I know these things.
Available in a range of sizes, colours and outputs to suit any room you can think of, a designer radiator can make all of the difference to how a room looks and feels, just ask any property expert and they'll tell you the same thing – a high quality designer radiator will add value to your property.
2 – Change Bulbs & Update Your Lighting
If you're anything like me, you probably won't think about light bulbs until one of them goes out (usually at the worst possible time) and you have to go and grab a new one from the local supermarket.
But if you consider them carefully, light fittings and bulbs around your home are like pieces of jewellery on a dinner outfit – they can either add a sense of chic styling or appear depressingly out-dated.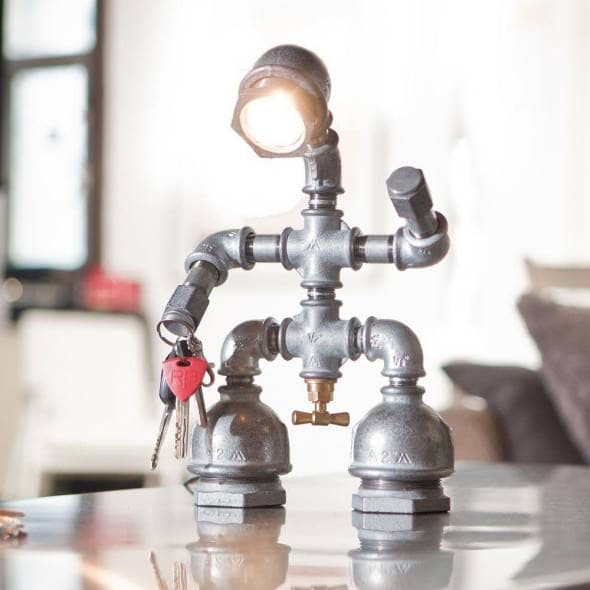 I know that the very best light fittings (like jewellery) can be expensive, but there's nothing stopping you from updating the existing fittings you already have with a few coats of spray paint, or maybe investing in a dimmer switch.
And to make sure you're really adding value – and making the most of your frugal home improvements – switching to LED lighting will help to rack up the pounds you save by reducing your energy bills and saving the environment. #WinWin
3 – Spruce Up Your Outside Spaces
Now I'm no Alan Titchmarsh, but I do know that a house with flowers outside it looks a whole lot better than a house without them.
Installing some flower boxes under your window, on the decking (if you have it) or on any railings around a front yard will undoubtedly add beauty and curb appeal to your home – just ask any letting agent and I'm sure they would say the same.
This is not only a great way to change the aesthetic of your outside space, but it's also an opportunity for you to add a personalised touch to it too.
For well under £99 you can get a box for your window, some plants to fill it with and even have some money left over to buy a pretty little lamp to hang beside the door.
4 – Get Upcycling
There are probably a few things in and around your home that you either don't use anymore or don't have the time to use – but you CAN make use of them in other ways.
A case in point is a bookshelf.
There will probably come a point in your life when you realise – even with the best of intentions – you don't spend as much time reading as you used to, but worry not.
Rather than chucking your shelving unit in the nearest available skip, why not re-purpose them for another life and make the most of what they have to offer.
Upcycling is the 'in' thing – keeping things green and saving the planet, who doesn't love that?
By spending a few quid on some paint and a few more on some wood, you can completely rejuvenate old bookcases and give them a reason to stick around.
Turn them into a funky place to store shoes or hide away all the unsightly knick-knacks that the kids love to play with and you'll have transformed that tired bookshelf into something that Ikea would pay good money for someone to design.
5 – Put An Office In A Cupboard
Now, before you think I have gone completely bonkers, this is actually my favourite idea of the 5 that are here.
I came across this ingenious idea one afternoon while I was browsing Pinterest pages, trying to fill the time between episodes of The Walking Dead – not an easy task.
This brilliant idea allows you to transform a cupboard into a stylish work-space.
To do it justice you don't really have to spend much money at all. If you have a few tins of paint lying around, your biggest expense is probably going to be the stationery that you're definitely going to want to fill this stunning little cupboard office with – oh and a new chair, but if you have an old radiator lying around you could make a chair out of that if you like.
So there you have it.
If you have a spare £99 to hand right now, what are you waiting for?
From improving how you heat your home to creating an office space fit for one of Snow White's seven little friends, that 'ton' could go a long way to improving how you (and everyone else) sees your home.
So go get your improvement groove on before you spend that cash on something that you probably don't need!
For more hints and tips on everything from home improvement to funky radiators, come and pay us a visit on Facebook, Twitter & Pinterest.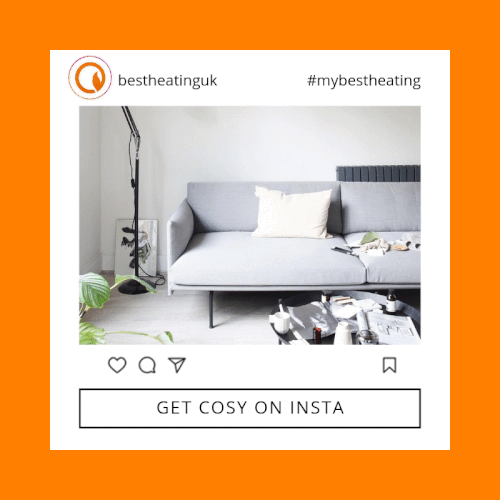 John trained in journalism before finding his way to the BestHeating Advice Centre team. He uses his journalism skills to meticulously research heating topics and bring you the latest news and views on all things home heating related. He'll also beat you at any sport that involves a cue!
https://wpcdn.bestheating.com/info/wp-content/uploads/2016/05/5-ways-blog-banner-1.jpg?strip=all&lossy=1&quality=70&ssl=1
231
660
John Lawless
https://www.bestheating.com/info/wp-content/uploads/bh-wordpress-advicecentre-logo-196x50-2.png
John Lawless
2016-06-18 14:42:21
2019-10-21 14:31:17
5 Ways To Improve Your Home For Less Than £99